Are you looking for innovative ways to grow your business? Are you stuck in a rut and unsure how to escape it? You should consider implementing SEO into your marketing strategy. Many companies overlook the power of SEO, but it can be an incredibly effective tool for boosting growth. Here, we'll look at five surprising ways SEO can help take your business to new heights.
SEO stands for Search Engine Optimization, which involves optimising webpages to rank higher on search engine result pages (SERPs). It doesn't sound straightforward, but it doesn't have to be! With a few simple steps, you can quickly start reaping the benefits of SEO. And don't worry if you don't know where to begin – plenty of online resources can show you precisely what needs to be done.
Using SEO correctly has been proven repeatedly as one of the most successful tactics for growing a business. So, let's dive right in and explore some unexpected yet highly beneficial ways SEO can boost your bottom line – no matter what industry or sector you're operating in.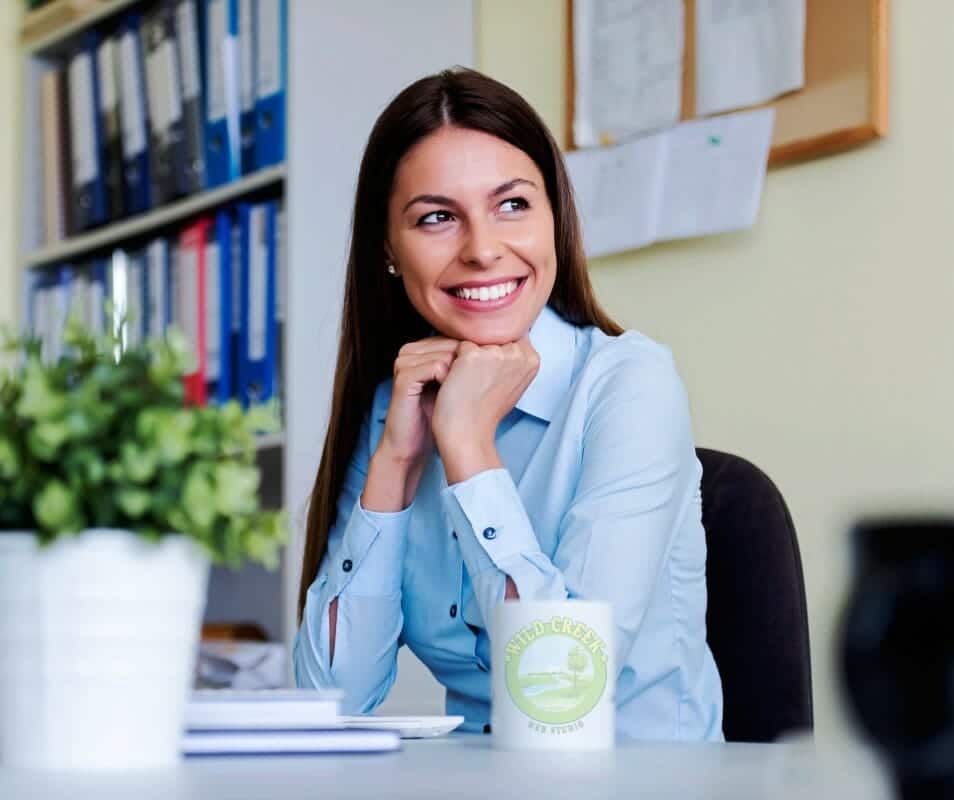 Definition Of SEO
What is SEO? Search engine optimisation (SEO) is optimising content and website architecture to increase visibility in search engines like Google or Bing. It can be implemented through keyword research, page titles and meta descriptions. Understanding basic SEO principles helps businesses optimise their online presence to be more visible when users search for products and services related to their business.
So, what are these SEO basics? First, it's essential to understand that there are two main types: On-page SEO focuses on elements within your web pages, while Off-page SEO looks at activities outside your site, such as link-building campaigns. Both strategies aim to improve rankings by ensuring that keywords associated with your brand appear prominently throughout relevant searches. This allows you to reach potential customers who may not be aware of your product.
An effective SEO strategy is essential for businesses to maximise their digital presence and stay ahead of the competition. The next step is exploring how this knowledge can benefit them directly.
Benefits To Business Owners
Now that you understand SEO, let's look at the benefits it can offer business owners. In particular, small businesses will benefit from a well-implemented SEO strategy. With SEO, business owners can boost their online presence and reach more customers.
Business owners can improve their website ranking on Google and other major search engine platforms by optimising website content for search engines. This allows them to gain visibility in front of potential customers who may not actively seek your products or services but could still become interested once they see you in the top results. If done correctly, SEO can also help drive traffic directly to your site through organic searches and paid campaigns.
Moreover, an effective SEO strategy is much cheaper than traditional marketing methods such as print or radio ads. It has proven to be one of the most cost-effective ways to build a brand's reputation over time. By improving visibility and gaining long-term success with organic search rankings, businesses can maximise their return on investment while generating leads and conversions.
Overall, there are numerous advantages for businesses looking to invest in a good SEO practice that ranges from improved web traffic to higher profits. Implementing an efficient SEO plan is essential for any modern organisation hoping to make an impact online. These steps towards improving visibility are critical for reaching new audiences and expanding market share.
Improving Visibility
Search engine optimisation (SEO) can improve visibility and website optimisation. By optimising your website, you are making it easier for search engines like Google or Bing to find the content on your site. This helps increase the likelihood of potential customers finding you when they conduct an online search related to your product or service. SEO is also helpful in improving the quality of traffic that visits your website and increasing brand awareness.
One should consider on-site and off-site activities when implementing SEO tactics onto a website. On-site activities refer to changes made within the website, such as adding relevant keywords in titles, descriptions, and headings. Off-site activities include link building, social media engagement, directory submissions, and more, which help target prospective customers outside organic search results.
Overall, SEO strategies will increase online visibility and more chances for people to discover your business through web searches. These efforts can lead to higher conversion rates by reaching qualified audiences who become paying customers or loyal advocates of your organisation. As a result, businesses can enjoy tremendous success due to improved ranking positions and better ROI from their digital marketing campaigns. The focus should now shift towards increasing traffic to your site to enhance growth opportunities further.
Increasing Traffic To Your Site
Now that your site has improved visibility, it's time to drive traffic. Search engine optimisation (SEO) can increase website visitors and traffic from organic search results. Here are three ways SEO can help boost business growth:
Optimising Website Content

 – Optimising content on the website helps ensure that it is relevant for both users and search engines. This involves doing keyword research to find out what potential customers may use when searching for businesses like yours, then incorporating these keywords into page titles, descriptions and content.

Improving Site Speed & User Experience

 – Another critical factor in SEO is ensuring a good user experience by optimising the speed and usability of the website. Increasing loading times or improving navigation will result in more people staying on the page longer, which leads to increased engagement with your brand and products/services.

Building Quality Backlinks

 – Link building is another critical component of SEO as it increases how high a webpage ranks in organic search results based on the number of quality backlinks. Building relationships with other websites through guest blogging or creating infographics are just some tactics used to increase external links pointing back to your website, boosting its authority in Google's eyes and leading to higher rankings in SERPs (Search Engine Results Pages).
These SEO strategies will increase site traffic and improve overall user experience while helping you gain more qualified leads over time. Additionally, investing in SEO provides cost-effective marketing opportunities compared to traditional advertising methods such as print media or television commercials. With proper optimisation techniques, you'll see a steady rise in web traffic and ultimately improved sales figures for your business! Investing resources into cost-effective marketing strategies can help drive even further growth for your company moving forward.
Cost-Effective Marketing Strategies
Regarding cost-effective marketing strategies, SEO is one of the most potent options available. Through strategic use of long-tail keywords and other tactics, businesses can attract more organic traffic while keeping their expenses low.
| | | |
| --- | --- | --- |
| Cost-Effective | Long-Tail Keywords | Marketing Strategies |
| Affordable | Specific Phrases & Words Used by Searchers | Content Creation & Optimization |
| Low Investment Costs | Highly Targeted Traffic Generation | Link Building & Authority Promotion |
| High ROI Potential | Increased Visibility in Search Results | Social Media Campaigns & Management |
By leveraging these techniques, businesses can reach a larger audience without sacrificing valuable resources. This optimisation increases visibility and helps generate leads that can be converted into sales with minimal effort. Moreover, companies can benefit from increased brand recognition due to higher search engine rankings.
In addition to offering an effective way for businesses to advertise online, SEO provides them with invaluable insights into customer behaviour and preferences. By analysing keyword searches, website visits and bounce rates, organisations can gain insight into what works best for their business and adjust accordingly. With this information, they can refine their campaigns to maximise performance and increase conversions – all while remaining cost-efficient.
The benefits of implementing an SEO strategy cannot be understated; however, success depends on measuring results effectively so that improvements can be made when necessary. Tracking metrics becomes essential to optimise campaigns efficiently and achieve desired objectives over time.
Measuring Results
Having explored cost-effective marketing strategies, it is now time to look at measuring results. Amazingly, SEO can be a powerful tool for tracking progress and gauging success in business growth. By analysing the performance of your website over time, you can evaluate progress and measure success.
One way to do this is using web analytics tools such as Google Analytics or Adobe SiteCatalyst. These programs allow businesses to track website traffic and identify which pages provide the most value. They also offer insights into customer behaviour so companies can better understand how visitors interact with their content. Data from these tools can then be used to decide where to focus resources and what changes may need to be made to increase conversions.
Another great way of monitoring progress is through regular reporting. Reports should include metrics such as organic search engine rankings, keyword performance, backlinks gained or lost, pageviews generated and other critical indicators of success. This information will help you assess whether your current SEO efforts are paying off or if adjustments need to be made. With regular reports, you'll have an excellent overview of your SEO campaign's effectiveness and be able to take proactive steps when required.
These methods offer businesses valuable insight into their customers' behaviours and preferences while helping them track progress towards achieving their goals for growth. Utilising data-driven marketing strategies like SEO helps organisations develop a more accurate picture of their target market and effectively create tailored campaigns that resonate with those audiences.
Frequently Asked Questions
How Much Time Does It Take To See Results From Seo?
It's no secret that SEO can be a powerful tool to boost business growth, but how long does it take to see results from SEO? This is an essential question for any business looking to capitalise on the benefits of SEO. Knowing just how long it takes to start seeing tangible returns can help companies make informed decisions when deciding whether or not to invest in SEO efforts.
The timing of SEO results varies depending on the nature and scope of each campaign and industry-specific factors such as competition level. They are generally speaking. However, many businesses begin seeing noticeable increases in website traffic within 4-6 months after launching their campaigns. Depending on the industry, this could translate into increased conversions, too – primarily if other marketing strategies are employed alongside SEO efforts.
Ultimately, while time is integral to achieving desired outcomes from SEO campaigns, consistency and quality also factor into success rates. Optimisation techniques such as keyword research and link building will eventually pay off with higher rankings and better visibility when done correctly with high-quality content and regular updates. It's a process that requires patience and dedication beyond simply waiting for results; nevertheless, investing the necessary resources into creating effective search engine optimisation initiatives should lead to positive gains down the line.
What Tools And Techniques Are Used For Seo?
The journey to success is treacherous and requires the right tools, techniques and strategies to succeed. Regarding business growth, SEO can be your secret weapon, which helps you get on top of search engine results pages (SERPs). But what exactly are these tools and techniques that are used for SEO? Let's dive into this further.
First, keyword research is an integral part of SEO as it will help you understand what terms people most often use when searching for products or services related to yours. Once you have identified the relevant keywords, content optimisation should be done with those words to appear naturally throughout your website or blog post. Furthermore, backlinking also plays a significant role in SEO by helping other websites link back to yours, thus boosting online visibility.
In addition, various other SEO tools, such as Google Analytics and Bing Webmaster Tools, allow users to track their website's performance over time. This allows you to analyse how successful your current SEO strategy is and enables you to develop new approaches if needed. Moreover, using social media platforms like Twitter and Facebook has become essential for businesses since the content posted on them can reach more potential customers than ever!
Overall, understanding the different SEO techniques and tools available today can benefit any business looking to increase revenue and grow faster. So make sure you take advantage of all these resources at your disposal!
What Is The Difference Between Organic and Paid Seo?
When it comes to SEO, there is a world of difference between organic and paid search engine optimisation. Organic SEO involves optimising your website content and ensuring that the right keywords are present for your business to be found by potential customers on search engines like Google or Bing. Paid SEO, however, means paying for advertising space to appear first when a customer searches for something related to your product.
Organic SEO takes time since you're relying on natural ranking algorithms from search engines and creating engaging content with relevant keywords that will attract more visitors. It's important to note that this optimisation may take longer than paid methods. Still, it can be just as effective if done correctly. On the other hand, paid SEO requires an upfront investment to ensure placement at the top of the results page – which can result in increased traffic faster compared to organic strategies.
No matter what type of strategy you use for search engine optimisation, both have their advantages depending on how quickly you want results and how much money you are willing to invest. Ultimately, understanding these two forms of optimisation will help you decide which best suits your needs and goals to reach new heights with your business growth.
How Can Seo Help My Business Stand Out From Competitors?
Search engine optimisation (SEO) is like a magic wand for businesses looking to stand out from the competition and gain an edge. It helps craft a digital strategy that gives companies a significant advantage in the online world. SEO optimises content, website design, and structure to appear higher in search rankings when users type keywords related to your business into their search bar. By using this powerful tool, companies can increase visibility and enhance their presence on search engines, helping them stay ahead of the competition.
When it comes to winning over customers with SEO, there are several key strategies you should consider implementing:
Optimising content: 

Creating SEO-friendly content such as blog posts or webpages that rank high in searches will help draw more attention to your website and give potential customers easy access to what they're looking for.

Utilise Keywords: 

Doing keyword research to find relevant words associated with your product or service allows you to create targeted content that appeals directly to those searching for something specific. This will help your website show up more frequently in organic searches.

Structuring Your Website:

 Ensuring your site is organised clearly and concisely with titles and meta descriptions can improve user experience, ultimately leading to increased traffic since people can easily navigate through pages without having trouble finding information.
Besides these tactics, there are other ways businesses can use SEO effectively, such as investing in paid advertising campaigns or creating shareable social media content. All these strategies work together toward achieving one goal: increasing visibility. Hence, customers are pleased to find you amongst all the competitors vying for their attention online. By utilising contemporary techniques like SEO along with traditional marketing methods like print ads or direct mailers, companies can maximise their reach while staying competitive in today's ever-evolving digital landscape.
No matter how large or small your company may be, understanding how SEO works will provide you with invaluable insight into gaining an advantage against other businesses in the same field. Once implemented correctly, this powerful tool can open doors of opportunity, allowing you to expand your customer base, which leads to improved sales figures and overall success down the line!
How Often Should SEO Strategies Be Updated?
When optimising your business for growth, SEO updates should be noticed. Incorporating compelling and timely frequency strategies is essential for visibility in search engine results pages (SERPs) and gaining an edge over competitors. This can often mean the difference between success and failure when growing a business. Here are five ways updating your SEO strategy can help:
Increase traffic through

improved SERP ranking:

 By incorporating frequent SEO

updates, businesses can improve their position in SERPS, leading to more website visits from potential customers or clients.

Stay ahead of competitor analysis:

 Keeping up with current trends and staying informed about your competitors' actions allows you to stay one step ahead regarding your online presence.

Optimise content for better engagement:

 With frequent SEO updates, businesses can create engaging content that appeals to customers while also helping them rank higher in search engines like Google and Bing.

Gain insight into customer behaviour:

 Regularly analysing customer data gives businesses valuable information to further optimise their site's performance and get insights into how people interact with their products or services.
Updating SEO strategies regularly is critical if you want your business to compete effectively against other companies vying for attention in the digital age. The frequency at which these strategies need refreshing depends significantly on the type of industry and market. Still, this should happen every three months or so for optimal results. Reviewing existing tactics and applying new ones regularly will ensure that your company remains visible, relevant and competitive within its field – all crucial components of successful long-term growth optimisation!
Conclusion
In conclusion, SEO is invaluable for businesses looking to stand out and boost their growth. It may take some time to see results. Still, with the right tools and techniques in place, a solid SEO strategy can make all the difference in gaining online visibility.
Organic SEO requires consistent effort over time, while paid SEO offers more immediate results; however, they both play essential roles in helping your business grow. You should adjust your strategies accordingly depending on your individual needs and budget. Updating your SEO approach regularly helps ensure that what worked last month still works today – so don't be afraid to experiment!
Overall, investing in Search Engine Optimization is essential if you want to stay ahead of the curve and give your business its best chance at success. With enough dedication and know-how, you'll be able to reap the rewards of increased traffic and better conversion rates sooner rather than later.