Search Engine Optimization (SEO) is critical to any digital marketing strategy. SEO can differentiate between success and failure for businesses looking to maximize online visibility. But what if there was an even better way to optimize your website for search engines? Enter Programmatic SEO – the future of SEO!
Programmatic SEO has revolutionized traditional SEO practices by allowing marketers to tailor their approach based on real-time data analysis. Unlike standard SEO, which relies on manual optimization processes, programmatic SEO uses automated tools and software to adjust content and keyword rankings quickly in response to changing user behaviour or other factors. This makes it easier for companies to achieve maximum visibility quickly.
The benefits of programmatic SEO are clear: more efficient use of resources and improved results. With these advantages, it's no wonder that many experts believe this new method is set to become the go-to solution for all things related to search engine optimization. In this article, we'll explore why programmatic SEO may be the future of search engine optimization – so read on and find out more!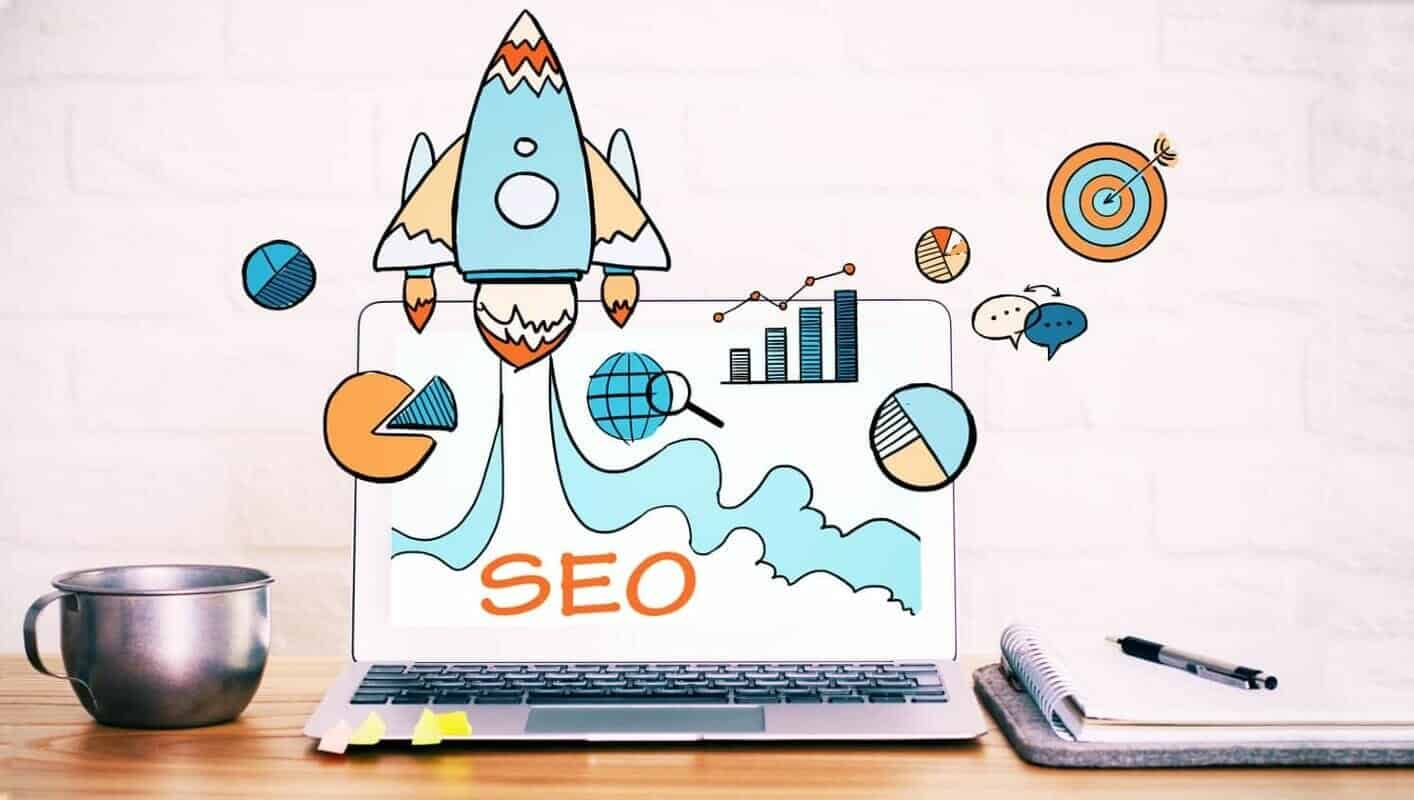 What is Programmatic SEO?
Programmatic SEO uses software and automation to optimize website performance in search engine results. It involves analyzing data, keyword optimization, content creation, and link building tailored to meet a specific need. Programmatic SEO maximizes visibility across top-tier search engines like Google, Bing and Yahoo!
By automating processes that previously had to be done manually, Programmatic SEO can help save time and money while improving efficiency at an unprecedented level. With sophisticated algorithms that process vast amounts of data quickly and accurately, programmatic SEO helps marketers make real-time decisions based on current trends in online searches. This allows them to stay ahead of their competition by responding quickly to changes as they happen.
These advantages offer tremendous potential for businesses looking to increase traffic from organic searches without spending too much money or effort. By taking advantage of this technology now, companies can position themselves for success in the future. Now let's look into the benefits of utilizing Programmatic SEO for Search Engine Optimization efforts.
Benefits Of Programmatic SEO
Now that we better understand programmatic SEO let's look at its key benefits. Firstly, programmatic SEO allows for more efficient use of resources and time by automating manual processes such as keyword analysis or website optimization. This means businesses don't need to spend valuable hours manually optimizing their websites or researching keywords – freeing up employees' time to focus on other essential tasks.
Secondly, programmatic SEO provides much greater accuracy compared to manual methods when it comes to tracking results from search engine optimization efforts. By using automated algorithms that are constantly updated with new data, marketers can be sure they are getting the most accurate information about their campaigns' performance and make changes accordingly.
Finally, programmatic SEO gives businesses access to real-time insights into user behaviour which can help them optimize their campaigns for maximum return on investment. With these insights, marketers can identify trends in customer behaviour and adjust their strategies accordingly – something that would only be possible with automation tools like those provided by programmatic SEO solutions. This makes it easier for companies to stay ahead of the competition. One thing is clear as we transition into talking about how exactly programmatic SEO works. This technology has revolutionized the way marketers approach search engine optimization and will continue to do so in the future.
How Programmatic SEO Works
Programmatic SEO uses data-driven algorithms to drive organic search engine optimization. It works by collecting, analyzing and interpreting data on consumer behaviours, website performance and ranking factors to optimize content for better results. By leveraging machine learning technology, programmatic SEO can focus on specific areas needing improvement and make informed decisions about improving a website's visibility.
The first step in programmatic SEO is gathering as much information as possible from various sources such as search engines, analytics tools and other webmaster resources. Once these insights are collected, they're analyzed using sophisticated algorithms that look at user intent, keyword relevance, page load times and more. This helps identify any potential weaknesses or opportunities that could be improved upon.
Finally, based on this analysis, automated strategies are put into place which continually monitor progress and update content accordingly. The goal is to ensure maximum visibility so customers can find exactly what they're looking for quickly and easily – an essential component of good SEO today. With regular monitoring measures, sites can remain competitively ranked over time with minimal effort required from marketers or webmasters. Transitioning smoothly now onto examples of programmatic SEO in action…
Examples Of Programmatic SEO In Action
Programmatic SEO is already being used in many different ways. It can be used to automate optimizing content for search engines, improve website performance, and even manage advertising campaigns. Here are some common examples of programmatic SEO:
Automation:
Creating meta tags and other page elements automatically

Setting up automatic redirects when needed

Scheduling content updates based on user behaviour or market trends
Performance Improvement:
Analyzing keyword density to identify gaps between competitors' optimization strategies

Tracking social engagement metrics such as shares, likes, and comments

Assessing website speed and making improvements accordingly. Businesses can save time by leveraging programmatic SEO tools while maintaining high-quality control over their online presence. Additionally, this technology makes it easier for marketers to adjust their strategy if necessary due to changes in customer demand or industry best practices. With its ability to provide insights into consumer behaviour that would otherwise take hours or days to uncover manually, programmatic SEO has become an essential tool for any business looking to stay competitive in today's digital landscape. As we move into an era of machine learning and automation, understanding how Programmatic SEO works will prove invaluable for staying ahead of the competition.
Machine Learning and Automation
"The future is here," as the adage goes, and programmatic SEO is ushering us into a new era of search engine optimization. Machine learning and automation are critical components in this transition. The ability to quickly analyze large datasets, create models that can predict user behaviour, and automate tasks such as content generation makes it possible for marketers to handle their workloads faster than ever before.
| | | |
| --- | --- | --- |
| Feature | Benefit | Who Benefits? |
| Quick data analysis | Improved decision-making capabilities | Marketers & Organizations alike |
| Predictive modeling | More accurate targeting of customers' needs/wants/behaviors | Customers & Businesses alike |
| Automated task management | Time-saving tools for streamlined workflow processes | Marketers & Companies both benefit from increased productivity gains |
 With all these advantages, it's no wonder why machine learning and automation have become so popular in SEO. This allows businesses to focus on other aspects of marketing while still getting great results from their organic traffic campaigns. By leveraging AI technology, companies can stay ahead of the competition and remain relevant in an increasingly crowded marketplace.
Moreover, this shift towards automation has made SEO activities more efficient overall by reducing manual efforts involved with keyword research and link-building practices. Not only does this save time but also money since there's less need for human intervention when optimizing websites or running ads. As we move forward into a more automated digital landscape, dynamic keyword insertion will be essential to ensure successful searches now and in the future.
Dynamic Keyword Insertion
Programmatic SEO is the future of search engine optimization, and it relies heavily on machine learning, automation, and dynamic keyword insertion to be successful. This section will explore how programmatic SEO contributes to optimizing websites for better search rankings through these tools.
Dynamic keyword insertion (DKI) allows marketers to create customized ads that include a user's search phrase or keywords from Google Ads in their ad copy. DKI helps marketers target more relevant audiences with specific messaging based on each individual's searches and interests. Here are some key benefits of using DKI:
Improved CTR by delivering highly targeted content

Increased visibility into what users are searching for

Ability to tailor ads specifically to searchers' needs

Allows you to use longer phrases without having too many characters

Increases relevancy so customers feel like they're finding exactly what they need
By utilizing DKI within an SEO strategy, businesses can optimize their campaigns for higher ROIs and generate more leads. It also ensures that your website appears as prominently as possible when people search for related terms, increasing organic traffic, brand awareness, customer loyalty, and conversions. The data collected from DKI provides valuable insights about consumer behaviour, which can be used to refine marketing strategies over time.
These strategic advancements allow companies to continually evolve their approach to stay competitive in an ever-changing digital landscape. With programmatic SEO techniques such as DKI, businesses can benefit from real-time bidding opportunities while continuing to drive high-quality traffic and lead.
Real-Time Bidding
Real-Time Bidding (RTB) is a form of programmatic SEO that allows businesses to bid on keywords in real time. It enables marketers to target specific audiences, adjust their bids accordingly and get better campaign results. RTB also provides an opportunity for advertisers to reach a large number of potential customers quickly and cost-effectively.
| | |
| --- | --- |
| Advantages | Disadvantages |
| Quicker Results | High Cost |
| Highly Targeted Ads | Complexity |
| Increased Reach | Limited Availability |
 The advantages of using Real Time Bidding are numerous:
It allows businesses to achieve quicker results by targeting only relevant customer segments with tailored messages at scale.

RTB offers highly targeted ads that enable marketers to tailor their messaging according to user intent and interest levels.

This method has increased reach as keyword bids can be placed across multiple channels simultaneously.
Despite these benefits, RTB has some drawbacks, such as high costs associated with bidding on competitive keywords or limited availability due to its complexity. Additionally, managing ad performance requires frequent monitoring and optimization of campaigns, which may not be feasible for many small business owners who need more resources or expertise in running digital marketing campaigns.
Programmatic SEO through Real Time Bidding opens up new opportunities for businesses but comes with certain disadvantages which need to be taken into consideration before investing in the technology. Data-driven optimization techniques will become increasingly crucial for optimizing online presence and achieving desired campaign outcomes.
Data-Driven Optimization
It's undeniable that data-driven optimization is the future of search engine optimization. By utilizing advanced analytics and machine learning, marketers can better understand what their customers are searching for and how they interact with content across multiple platforms. This allows them to create more targeted campaigns and optimize web pages to maximize visibility and reach. With this knowledge, SEO professionals can adjust keywords, titles, metadata, links and other on-page elements that will help propel rankings up organic SERPs.
In addition to these technical aspects of SEO, businesses also need to consider consumer behaviour when executing a successful strategy. For instance, it's important to know what popular searches your audience uses so you can remain relevant. Tracking user engagement metrics such as page views, time spent on pages, or conversions help uncover which topics drive interest from potential customers. Taking cues from this information gives companies an advantage over their competitors – allowing them to stay ahead of the curve by creating content tailored specifically for target audiences.
By leveraging data-driven optimization techniques within their overall marketing approach, businesses can gain higher website traffic and convert leads into sales opportunities. As technology evolves further down the line, we'll likely see even more sophisticated methods used in digital marketing initiatives – making programmatic SEO increasingly essential for success online. Moving forward into the realm of audience targeting and ad exchanges promises to bring further advancements in optimizing sites for maximum efficiency.
Audience Targeting and Ad Exchanges
Programmatic SEO is changing the way search engine optimization works. It's allowing for more accurate audience targeting and ad exchanges. Through data-driven marketing, companies can use programmatic techniques to target customers according to their preferences and interests. This allows them to reach potential customers with a greater level of accuracy, as well as save time and money.
Ad exchanges are also becoming increasingly popular because they allow advertisers to bid on specific keywords or phrases related to their product or service. Companies can then easily purchase ads through these platforms to increase visibility and traffic to their website. As a bonus, ad exchanges often provide detailed insights into how users interact with those ads so businesses can optimize campaigns accordingly.
By leveraging the power of programmatic SEO, companies have access to a new set of tools that help them maximize returns from online advertising efforts. Audience targeting and ad exchanges are two examples of how this technology revolutionizes our business today. With predictive analytics and personalization now at our fingertips, it's easy to see why more companies are turning towards programmatic tactics for success in the digital world.
Predictive Analytics and Personalization
Given the increasing importance of personalization in today's digital world, predictive analytics is becoming an invaluable tool for search engine optimization. By leveraging data from various sources, such as user profiles and web behaviours, marketers can utilize predictive analytics to identify opportunities for optimizing content and targeting specific audiences. With this powerful technology, SEO professionals can make better decisions about where to allocate the best resources and craft campaigns that deliver maximum impact with minimal effort.
Predictive analytics allows SEOs to accurately measure their performance in real-time by tracking how users interact with their website or content across different channels. This helps them understand which tactics are working and what needs improvement so they can adjust accordingly – allowing them to stay ahead of the competition. Additionally, predictive analytics tools provide valuable insights into customer behaviour patterns, allowing marketers to anticipate trends and develop strategies to target potential customers effectively.
By utilizing predictive analytics and other forms of audience targeting, businesses can create highly personalized experiences for their customers – resulting in higher engagement levels and increased conversions. Furthermore, when combined with programmatic advertising platforms, these technologies offer unprecedented access to precise consumer data that enables hyper-targeted campaigns tailored specifically for each user based on their interests and preferences. This combination of cutting-edge technologies gives businesses more control over who sees their ads, when they see them and how often than ever before – creating more efficient marketing operations and improving overall ROI.
Common Mistakes To Avoid in Programmatic SEO Campaigns
Ironically, in an era of technological advancement, businesses are still making the same mistakes regarding programmatic SEO. With so many opportunities for growth and optimization, there is no excuse for not staying on top of your SEO game.
Companies' most common mistake is focusing solely on keywords and ignoring user experience. Content should be written with users in mind first and foremost. Otherwise, you'll have a website with irrelevant content that won't generate organic traffic or leads. Remember meta tags and descriptions, as these can help boost rankings.
Another pitfall to avoid is neglecting technical aspects such as page speed or schema markup. These elements may seem small, but they can have a huge impact on how friendly your site is to search engines, ultimately affecting its ranking. Finally, another major blunder businesses make regarding programmatic SEO is failing to measure results properly. It's important to track progress over time and identify areas where improvements must be made to maximize ROI.
Knowing what errors to look out for allows us to focus our efforts towards optimizing a programmatic SEO campaign for success.
Optimizing A Programmatic SEO Campaign For Success
Once the common mistakes to avoid in programmatic SEO campaigns have been identified, it is time to focus on optimizing a campaign for success. This involves considering several essential elements, such as target audience, content optimization and keyword research.
Targeting the right audience is critical when optimizing a programmatic SEO campaign. Knowing who the target market is allows advertisers to create appropriate messaging that will resonate with their intended demographic. Tools like Google Adwords can help identify relevant keywords potential customers use online searching. It's also essential to track website analytics data so that marketers can understand which pages generate the most interest among visitors, what type of content is clicked on the most and how long users stay on particular web pages. All this information helps inform future marketing decisions.
Content optimization becomes critical in ensuring search engine algorithms index websites accordingly. This means creating quality content that uses targeted keywords within headlines, body copy and meta descriptions. Quality content should also be engaging enough for readers to want to stick around longer and share it with others through social media channels or other forms of promotion, such as email newsletters or blog posts featuring guest writers from industry experts. Additionally, an up-to-date sitemap ensures all URLs are indexed correctly. It enables search engines to easily crawl sites while finding new pages created over time due to regular updates or additional features added onto existing web pages.
With a well-rounded programmatic SEO strategy in place, businesses have higher chances of achieving better results than traditional methods alone would achieve. By doing proper research before launching any campaigns, brands can make informed decisions that will eventually lead them closer to their desired goals. Now more than ever before, artificial intelligence (AI) has become an increasingly integral part of the SEO industry, allowing machines to learn faster than humans making specific processes more accessible, and providing valuable insights into consumer behaviour along with trends influencing user engagement levels across different platforms, including search engines themselves.
AI's Impact On The SEO Industry
The emergence of AI and machine learning technology in recent years has significantly impacted the SEO industry. As algorithms become increasingly complex, it's no longer enough for marketers to adjust keywords or incorporate backlinks into their content. Instead, they must utilize advanced automated tools and technologies to understand the nuances of search engine optimization (SEO) and maximize their website rankings. Here are four ways that AI is transforming the way we think about SEO:
Automated keyword analysis – AI-driven tools can rapidly analyze large amounts of data to identify relevant keywords quickly and accurately.
Predictive analytics – By predicting future trends, AI systems can provide valuable insights into how users interact with websites and which strategies will most effectively increase organic traffic.
Natural language processing – NLP allows machines to interpret user searches more effectively by understanding context and literal meanings.
Machine learning algorithms – ML algorithms allow computers to learn from past behaviours and make better decisions when optimizing sites for specific queries or topics.
These advances have made it easier for companies to track user behaviour, improve site performance, and increase visibility across multiple platforms – all without sacrificing quality or accuracy. With these capabilities, businesses can stay ahead while boosting their bottom line through increased web traffic and higher search engine rankings. It's clear that AI is revolutionizing the world of SEO – but what are some benefits of combining AI with programmatic SEO?
Benefits Of Combining AI With Programmatic SEO
AI has revolutionized the SEO industry, and its potential for further optimization is far from over. Programmatic SEO, by utilizing AI to automate processes, helps businesses to increase their visibility in search engine results pages (SERPs). It also allows marketers to create more personalized content while optimizing website performance.
Programmatic SEO takes advantage of AI's predictive capabilities; this makes it easier to identify trends in user behaviour and anticipate customer needs. Additionally, programmatic SEO can track user clicks on SERP listings and provide insights about what customers want when they click through. This information can be used to optimize a website's content to meet customer demands better. Companies can use this data to improve organic rankings and target specific keywords with PPC campaigns.
By combining AI with programmatic SEO, companies have access to powerful tools that enable them to maximize their online presence and attract more customers. They can quickly adjust their strategies according to changing market conditions or new opportunities available within the SERPs, giving them an edge over competitors who need to take full advantage of these technologies. With all these benefits in mind, taking steps towards implementing programmatic advertising into your digital marketing strategy is essential for success in today's highly competitive landscape. Understanding tips for using programmatic advertising in SEO will become increasingly important to keep up with current trends and remain competitive.
Tips For Using Programmatic Advertising In SEO
Using programmatic advertising in SEO is quickly becoming the norm. It allows companies to target users more precisely, measure their success in real time, and optimize campaigns with minimal hassle. Here are some tips for using programmatic advertising to boost your search engine optimization efforts:
Develop an Automated Strategy
Developing a strategy for automated ad buying can be daunting, but maximising your ROI is essential. Start by determining which keywords and placements will deliver the best results. Then create ads tailored to those audiences and track their performance over time. Finally, use analytics tools to determine which tactics work best for your company so that you can continue optimizing them as needed.
Utilize Targeted Ads
Programmatic platforms offer incredibly detailed targeting options that allow you to reach customers who are likely interested in what you have to offer. Look at factors such as location, age, gender, interests, device type, etc., when creating your ads so that they're displayed only to people who would benefit from them – this helps keep costs low while boosting conversions significantly.
Leverage Big Data
Big data gives marketers incredible insights into how consumers think and behave online. You can leverage these insights to refine targeting parameters and further improve campaign performance. For example, analyzing user behaviour across multiple channels allows you to identify new opportunities or adjust existing strategies to be better suited for driving long-term conversions.
Invest in quality control processes and automate reporting where possible to ensure your programmatic campaigns hit all the right notes. This will ensure that everything runs smoothly and help you stay on top of changes within the industry that could affect future campaigns.
Frequently Asked Questions about Programmatic SEO
What Is The Difference Between Programmatic SEO And Traditional SEO?
The world of SEO is ever-evolving, and the distinction between traditional SEO and programmatic SEO has become increasingly important to understand. While both methods involve optimizing a website for better visibility on search engine results pages (SERPs), significant differences must be considered to ensure success in any digital marketing campaign.
Programmatic SEO takes an algorithmic approach to optimizing websites, using machine learning and artificial intelligence (AI) technologies to identify patterns within SERP data. Programmatic SEO can make automated adjustments to content and other elements by analyzing trends over time, improving rankings more quickly than manual optimization efforts. This allows businesses to stay competitive by continuously adapting their strategies as search engines evolve and algorithms change. Additionally, programmatic SEO often requires much less effort from marketers overall, allowing them to focus on creating valuable content instead of constantly adjusting code or spending hours manually optimizing web pages.
On the other hand, traditional SEO relies heavily upon individualized optimizations like editing HTML tags or crafting meta descriptions; this type of optimization may not yield the same impressive results as quickly as with programmatic SEO, but it does have its advantages. For example, traditional SEO offers complete control over how a webpage looks and functions since all changes are made by hand – something that's impossible when relying solely on AI technology. Furthermore, manual optimizations allow the targeting of specific keywords. In contrast, programmatic optimization usually involves broader terms due to its default reliance on extensive data analysis rather than detailed keyword research.
By understanding the strengths and weaknesses of both approaches, businesses can create comprehensive digital marketing plans that combine the best aspects of both worlds while avoiding common pitfalls along the way. With thoughtful planning, companies can leverage both optimization techniques to stay ahead of the competition with consistently high SERP ranks and maximum exposure online.
How Long Does It Take To See Results From A Programmatic SEO Campaign?
Regarding programmatic SEO, the biggest question on most marketers' minds is how long they can expect to wait before seeing results. After all, a successful search engine optimization campaign requires time and effort to be effective.
The answer depends mainly on your campaign's scope and your website's size. Suppose you have a relatively small site with limited changes required. In that case, you may see improvements within weeks or even days. However, for more significant sites requiring extensive content updates or other modifications, it could take several months before any tangible progress begins to appear in organic search rankings.
Fortunately, however, programmatic SEO makes tracking and measuring progress over time more accessible. By utilizing sophisticated analytics software and tracking tools like Google Search Console and Bing Webmaster Tools, marketers can monitor their websites' performance more closely than ever. This means that if any problems or discrepancies are noticed along the way, they can be addressed quickly to ensure the overall improvement process is completed on time. With this kind of insight at their fingertips, businesses now have more control over their digital marketing efforts than ever before – allowing them to achieve top-level results faster than traditional methods would allow.
Programmatic SEO offers an opportunity for businesses to get ahead of the competition regarding online visibility and success. With its ability to provide accurate insights into website performance and rapidly deploy necessary changes based on those insights, starting with programmatic SEO is one surefire way to ensure sustained growth through organic search rankings over time.
What Is The Cost Difference Between Programmatic SEO and Traditional SEO?
Programmatic SEO and traditional SEO are two distinct approaches to search engine optimization. While they aim to increase a website's visibility in organic searches, the way these goals are achieved differs considerably, as does their cost. What is the difference between programmatic SEO and traditional SEO regarding prices?
The cost of programmatic SEO campaigns can vary depending on the size of the project and its complexity. Generally speaking. However, programmatic SEO will be more expensive than traditional methods due to automation tools that require an investment upfront but provide long-term value. Traditional SEO requires manual labour for content creation and link-building efforts, which makes it less expensive upfront. Still, it takes longer to see results from this kind of campaign.
When assessing the differences in terms of cost between programmatic SEO and traditional SEO, one must consider what type of return you expect from your investment. Programmatic projects may have higher initial investments but offer greater returns over time because fewer resources are needed for ongoing maintenance once automated tools are set up correctly. Traditional methods may require constant work to sustain rankings but usually deliver little increases in traffic or conversions compared to those with an automated approach. It all depends on each business's needs and budget limitations.
Ultimately, while there is a cost difference between programmatic SEO and traditional methods, businesses should think carefully about how much they would like to invest into each approach before making their decision – taking into account not just what their budgets allow them but also what kind of returns they wish to receive.
Are There Any Risks Associated With Programmatic SEO?
Are there any risks associated with programmatic SEO? This is an important question to consider when weighing the pros and cons of incorporating this form of optimization into your online presence. In today's digital landscape, it's more important than ever for companies to understand the potential risk factors of using a new technology or platform. Let's take a closer look at some of these risks.
Programmatic SEO can be challenging to track and measure. You won't know if your efforts produce tangible results without accurate data tracking.
It takes time to learn how to use programmatic SEO properly – while traditional SEO strategies typically require less technical knowledge and experience, mastering programmatic SEO requires a steep learning curve due to its complexity.
There is no guarantee of success – although programmatic SEO has the potential to generate better organic search engine rankings quicker than traditional methods, there are no guarantees that it will work as expected every time.
Lack of expertise could lead to costly mistakes – since understanding how to optimize for maximum efficiency requires considerable technical skills and insights, hiring inexperienced professionals may result in wasted resources and poor returns on investment (ROI).
Algorithmic changes can quickly render tactics obsolete – Search Engine Optimization algorithms and best practices change frequently; one day, something might work great for ranking but suddenly lose effectiveness due to algorithm updates from Google or other major players in the industry.
Investing in this type of optimization involves taking certain risks. However, by recognizing those risks and preparing accordingly, businesses can minimize unnecessary losses while leveraging programmatic SEO techniques' power. With careful planning and execution, organizations can reap tremendous rewards from investing in this cutting-edge marketing technique.
Is Programmatic SEO Suitable For Businesses Of All Sizes?
Programmatic SEO is an effective tool for businesses of all sizes. Still, it's essential to understand how it functions and the potential risks associated with its use. Many organisations can benefit from programmatic tools, from small local shops to large corporations. Here are four reasons why:
It provides access to more data than ever before.

It automates tedious tasks that would otherwise take hours or days.

It helps companies target their audiences more effectively by using real-time analytics and machine learning algorithms.

It offers better insights into customer behaviour and preferences so marketers can optimize campaigns accordingly.
With the right combination of technology, tactics, and strategy, businesses can leverage programmatic SEO to maximize their visibility on search engines and cost-effectively reach their desired audience. The ability to quickly identify gaps in content performance and adjust strategies accordingly gives organizations an advantage over traditional marketing optimization methods—all without sacrificing quality or accuracy. Plus, as new technologies emerge each day, the power of programmatic SEO only continues to grow stronger and provide even greater value for businesses looking to get ahead in today's competitive digital landscape.
Given these advantages and countless others, there's no doubt that programmatic SEO is suitable for any business size looking to enhance its online presence via organic search engine optimization results – underscoring its importance in modern marketing success stories everywhere!
Conclusion
As we can see, Programmatic SEO is the future of search engine optimization. It provides businesses with a cost-effective way to get their content seen by millions worldwide. This SEO campaign is relatively quick and easy to implement, meaning businesses can immediately start seeing results. Plus, it's suitable for companies of all sizes.
However, like any other marketing strategy, there are certain risks associated with Programmatic SEO, which should be considered carefully before investing in such a campaign. Businesses must ensure their campaigns are appropriately managed and monitored to avoid penalties from search engines or losing out on potential business opportunities due to poor visibility.
Overall, though, Programmatic SEO offers massive potential for businesses wanting more exposure online – especially those operating on smaller budgets.