Are you looking for a way to optimize your title tags and metadata? In the world of SEO, having well-crafted titles and descriptions can go a long way toward improving your visibility on search engine result pages (SERPs). This article will provide an overview of how to create optimized title tags and metadata that will help increase traffic to your website.
The first step in optimizing your title tags and metadata is understanding what they are precise. Title tags are HTML elements used by search engines to understand the content featured on each page of your site. They should be concise, descriptive, and keyword-rich to ensure users understand. Meta descriptions act as web page summaries, displaying text snippets when a user searches for related terms online. Again, these must be written carefully with keywords in mind so potential visitors know what information they'll find when visiting your website.
Finally, it's essential to use tools like Google Search Console or Ahrefs Site Explorer to monitor the performance of your title tags and meta descriptions over time. Doing this allows you to track changes to ensure best practices are followed and any tweaks needed can be implemented quickly. Letting you provide your title tags and metadata remain optimized at all times!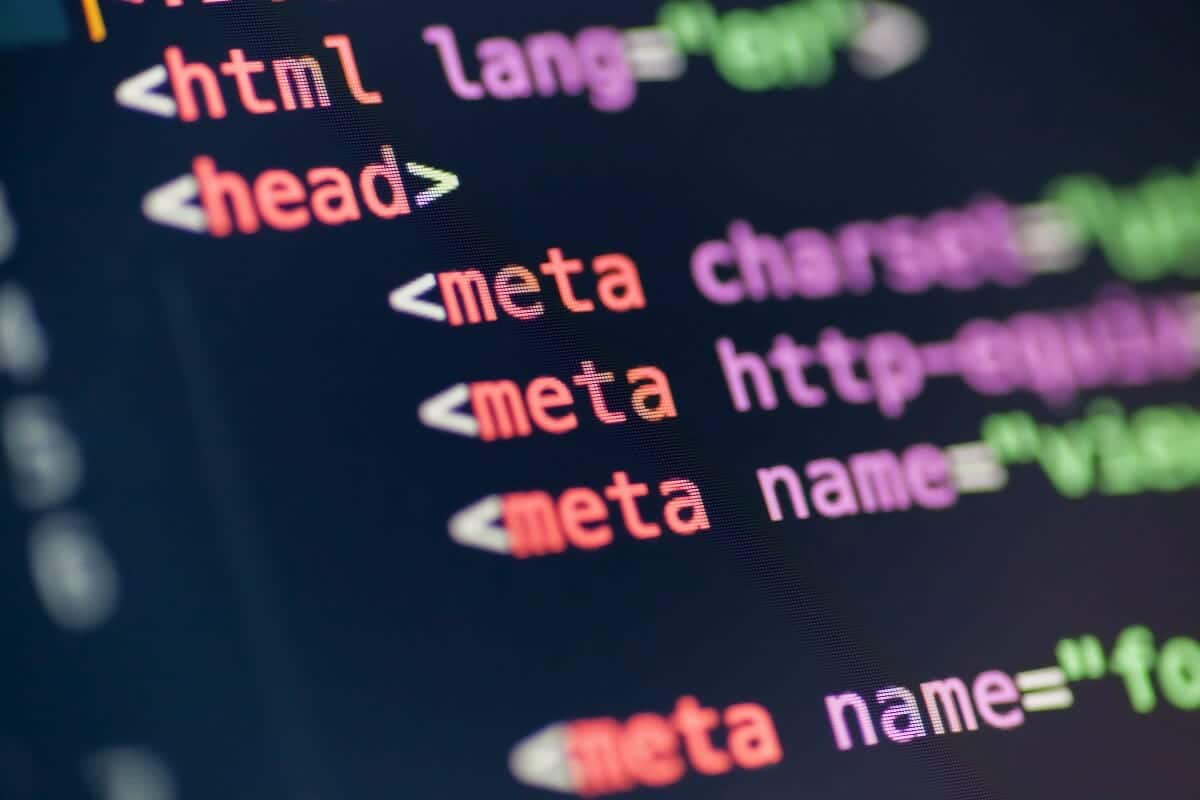 What Are Title Tags And Meta Data?
The digital age has ushered in a new era of online marketing, with title tags and metadata playing an integral role in your website's success. But what exactly are these mysterious components?
Title tags and metadata refer to the code written into web pages that provide search engines such as Google information about the content of those pages. Title tags explain the page's subject matter, while meta descriptions detail each page's contents. Think of them like book covers – they entice readers to learn more. Providing this extra layer of detail, title tags, and metadata help websites rank higher on search engine results pages (SERPs). They also improve click-through rates by making it easier for users to identify relevant sites among SERP listings quickly.
Optimizing title tags and metadata is no longer just the domain of SEO experts – anyone can do it! You can ensure your website stands out and draws customers in with a few simple steps.
Benefits Of Optimizing Title Tags And Meta Data
Now that you know what title tags and metadata are, it's time to explore the advantages of optimizing them. Optimizing these elements can help your website gain visibility on SERPs and increase traffic. Here are a few key benefits:
First, adequately optimized title tags and meta descriptions make it easier for search engines to understand what information is on each page of your website. When search engine algorithms can accurately interpret your content, they then have an easier job determining where to rank your pages in their results rankings. As such, well-crafted titles and descriptions will improve both organic traffic and click-through rates from SERP listings.
Second, optimizing titles and descriptions allows you to provide potential visitors with summaries of the content available on each page. This helps searchers quickly determine if a given web page contains relevant material for their query – meaning fewer people will click away after discovering it needs the information they were looking for. Finally, this type of optimization also provides another opportunity to include targeted keywords, further improving SEO performance by helping Google distinguish between similar websites or topics.
There are many benefits associated with optimizing title tags and metadata – but how do you do so? That's precisely what we'll cover next; strategies for crafting effective title tags and meta descriptions that draw viewers in a while simultaneously boosting SEO performance.
Strategies For Crafting Effective Title Tags And Meta Descriptions
Optimizing title tags and meta descriptions should be a priority to maximize the SEO performance of your web pages and help potential visitors determine what content is available. According to a recent survey by Moz, an optimized page's click-through rate from SERPs can increase up to five times compared to a non-optimized page – illustrating just how important this task can be.
The first step in creating compelling titles and descriptions is crafting them with readers (not search engines) in mind. Aim for language that accurately describes the contents of each page but also entices readers to take action. You may consider including call-to-action phrases like "Start Now" or "Learn More." Additionally, ensure that text length meets the character limits set by search engines while providing enough information about the subject matter.
When using keywords in optimization efforts, try incorporating at least one primary keyword per tag/description without making it seem forced or unnatural. This will improve the relevance and give Google's algorithms an indication of what topics you are writing about on each page. Remember, overusing keywords can have adverse effects; focus more on providing helpful summaries than repeating specific terms multiple times throughout each element. Doing so will keep users engaged while helping to boost organic traffic from SERP listings.
With these strategies in place, you'll soon find yourself well on your way toward achieving successful optimization goals – now, let's discuss how images and videos fit into all of this as well!
Seo-Friendly Images And Videos
With the basics of title tags and meta descriptions accounted for, let's now focus on how images and videos can be optimized to improve overall SEO performance. Search engine algorithms are becoming increasingly adept at recognizing visual content, making these elements essential for any website hoping to maximize visibility online.
When it comes to image optimization, file size is critical. By reducing an image's resolution or number of colors used without sacrificing quality too much, you can significantly reduce its loading time – a significant benefit since Google has indicated that page speed is one of the factors considered when ranking results. Additionally, make sure to provide alt-text for each photo on the page; this will help search engines better understand what they depict while providing a helpful description should someone have difficulty viewing them due to specific web browsers or settings.
Finally, videos offer another excellent opportunity for boosting SEO ranking potential. Ensure each video includes descriptive titles that accurately summarize their contents; again, keep readers (not just robots) in mind here. This text could appear alongside SERPs listings depending on where your clip is hosted. Also include transcripts and closed captioning options whenever possible to ensure everyone can access your content regardless of language barriers or audio disturbances – doing so may even open up new opportunities by allowing search engines to index spoken words within clips! With all that said, we're now ready to move on to analyzing the results of our optimization efforts.
Analyzing The Results Of Optimization Efforts
Now that we've taken the necessary steps to ensure our title tags, meta descriptions, and visuals are optimized for SEO purposes, it's time to see what results in these efforts have yielded. Examining on-page analytics such as page views, clicks, or visitors can give us a good indication of how things are going. If any changes need to be made, then this is where we'll find out about them first!
Additionally, by looking at off-site metrics like referral traffic from other websites or search engine ranking positions (SERPs), we can gain further insight into the success of our optimization strategies. If there's been an increase in either one, chances are our tactics have paid off; conversely, however, if numbers dip, adjustments may be needed before too long. Fortunately, thanks to modern tracking tools, monitoring progress over time is easy, so any required changes won't go unnoticed!
The above data provides invaluable information that can prove essential when striving toward successful website promotion; however, there's still more work to keep your digital presence growing strong. Now let's take a look at some additional techniques you can use.
Conclusion
Your title tags and metadata are your SEO strategy's foundation, so optimizing them effectively is essential. Crafting concise, keyword-rich titles and descriptions can help you drive more traffic to your website and increase your search engine rankings. By taking a strategic approach that includes analyzing the results of optimization efforts, images, and videos with SEO in mind, you'll be able to maximize visibility for your content across all relevant channels.
When optimizing your title tags and metadata, think of yourself as an artist creating a masterpiece – or a gardener tending carefully to their garden. Please put in the time and effort necessary to ensure each element is placed perfectly, allowing visitors to find what they need quickly while ensuring that search engines recognize the quality of your craft. With careful attention and dedication, you can create beautiful pieces of art that will continue to draw viewers in over time.
Optimizing title tags and metadata may seem tedious at first glance, but making small changes over time will deliver significant rewards for increased reach for your content. It's worth investing some extra care into this stage of development so that every visitor finds precisely what they're looking for when they land on your page. Think about how you want people – both human readers and robots alike – to interact with your site before crafting those perfect titles!