Humans are creative, and we can change the world with our imagination. Now, technology is changing the business world, which tends to make some complicated works complete automatically with a human touch. Are you a businessperson running your own business? It is essential to know about automation techniques and processes. You might have noticed that your employees are bored of doing the same work repeatedly for a long time, which could make them postpone doing influential tasks.
Now is the time for you to realize the value of automation techniques. If you do not keep your business processes functioning well, you might worry about it. I like to inform people that technology is not set up in our kitchens to cook food for us to save time. Let us focus on why we need automation software in business and how it can help us grow. What are the advantages of implementing automation software in your online business?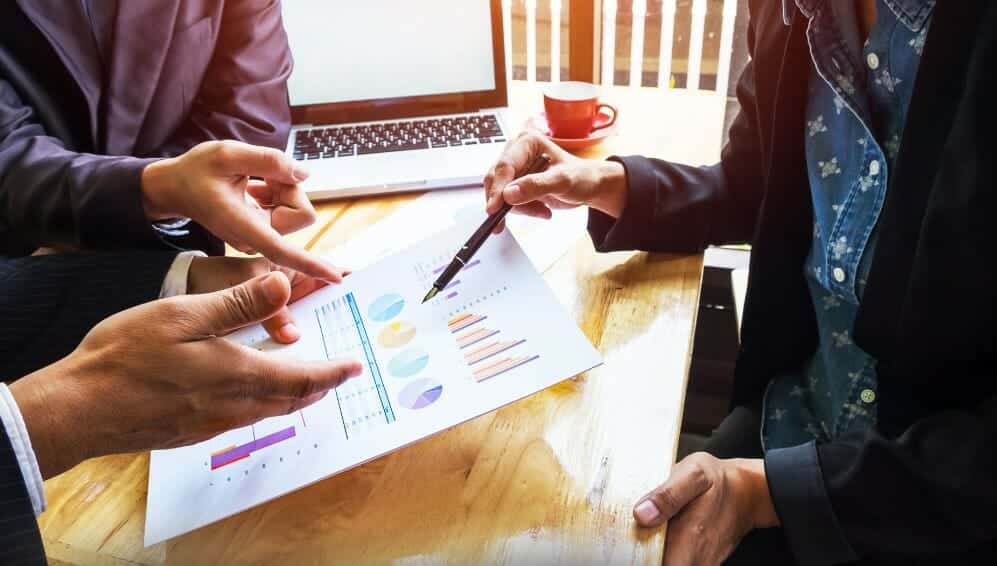 Businesspersons and individuals will seek ways to improve their business and achieve productivity. There are numerous ways to help your business acquire productivity. However, business process automation is one advantageous technique that can improve your work process by making your work quicker and saving time. A workflow automation tool can make your work life easier and better. Automation is the future of business that could save you valuable time. You can ask why we should automate business and what is the motive.
Automation is different from what most people are thinking. Technology will not destroy the jobs of humans. Automating your business can help us to make the work process easy. This article will explore why initiating business automation can be beneficial. If you are still thinking about why you need to start automating the work in your business, the following five compelling reasons will make you realize.
What Is Automation in the Business Process?
Automation is the process of automating manual functions using software technology and modernizing to the finish of a particular workflow to improve complete business performance quality, is called business process automation.
The automation process does not mean that computer technology is replacing humans. Employees are essential to initiate automation processes in the workplace to ensure the most favorable efficiency.
5 Reasons Why Businesses Need to Initiate Automation
Reduce of Human Mistakes
Making mistakes is a common thing among human beings that does not matter how much time they work on the same thing, careless mistakes can identified in their work. Humans can avoid mistakes with concentration and effort that can protect their outcome from massive damage lacking can pave to rework a particular thing.
Here comes the technology that avoids such types of human errors, self-operation different from humans because they function appropriately without making any mistakes and do not get bored of doing the same work repeatedly because it is programmed.
Compared to humans' robots can do more work in less time. Using automation software in your business can reduce human errors and improve quality. To meet industry standards
You should provide quality products to satisfy the customers' needs. Making your business automatically function using automation software will never cause errors and provide high-quality outcomes for your business that will cost money.
Enhanced Customer Service
Providing service to your customers can be automated and speed up the process of gathering information needed for customer service skillfully. With the help of an automation system, you can keep track of customer interactions, and following them can be done immediately.
The information about your customer can be collected automatically and helps you understand customers well. To clear the doubts of your customers, you can set up a live chatbot on your website so that answers to their questions can be provided in real-time using automation and can reduce the waiting time of your customers. You can remind your customers about their appointments using an automated system.
Aiming to provide better customer service to your client's automation can help you achieve successful customer data management, and the process will be super-fast. The act of assistance you intend to provide your customer will be available 24 hours and solving your customer's problems can be quick with the presence of chatbots on your websites or applications. Information provided to the audience can be accurate answers with the help of automation tools that can enhance customer service.
Customer experience is the most important thing for your business to grow. By automating your business processes, you can able to satisfy your clients. When customers are happy with the service provided to them, they will come back to you with a smile to gain benefits.
Boost Accountability
In business project management, multiple processes need to be in charge of identifying the project's progress. The manager should have a clear understanding of who is working on what, and he needs to keep track of the project workflow process in business. Introducing an automation process can do everything for him.
Customer data management is a process of managing all your client's details. Using automation software can make it easy to store all the information in a directory that has easy access to data with just a few clicks. Automation will help you monitor every process and update the status by showing the project progress.
The Workflow automation system can take control of the responsibility of the work. If any obstacles occur, it can automatically assign tickets to your IT support teams to check on them. You can check the complete status of the works that are still pending and completed clearly in a dashboard.
All work responsibilities can achieved when you automate business processes in your organization, and there will be no chance of excuses. The automation system helps you to set up reminders of later work that needs to be worked by employees and sends a notification to make them remind and start the work.
Enhanced Employee Morale
The employees' mental and emotional conditions are significant in the workplace. Introducing automation in your business can pave the way to productivity. The employees can be able to work without any pressure because the work can get simple with the automation process.
The approval process can be faster when compared to manually because employees do not need to spend more time. After all, it can make the approval function quick in a fleeting period.
The workers in your organization do not need to struggle with using multiple platforms because automation software comes with various tools to make your work effortless. For example, a programming platform like a no-code platform can used to generate applications without writing any code.
Even non-technical people can create simple applications and websites using drag-and-drop tools that do not require programming knowledge. It is one of the effective ways to generate applications for business work using this kind of automation software that can help your small business grow and accomplish success.
No-code platforms are booming currently, and extraordinary programming uses a development interface to build applications and manage workflow in the work process. Using automation tools in business can make complicated work easy for employees to get stress-free and achieve peace of mind.
Compatible and Consistent Marketing
Refusal to comply with industry and lawful regulations can prove expensive for organizations in every industry. Automation process systems can assist businesses in protesting with ease. Automating your online business can be significant because you can consistently feed content to your website and improve content marketing.
You can fix the proper time when you must post content, and the number of content needed on the organization's website automation tools can be for scheduling purposes. Establishing Informative content using tools will be incredibly helpful for content creators.
The purpose of creating content is to share valuable information and inspire readers. The created content can be automatically distributed on various platforms using tools. Generating content takes more time for any creator, but using content-creating automation tools like CHATGPT can make it easier and save time.
If you need to keep your business active, creating content and updating it on social media, websites, and other channels is essential to growing your business. You think it can be done with a few clicks when you automate your business. How amazing it is automation can help your business expand and increase organic traffic to your network. It can engage and manage your audience by automating messages on social media platforms because immediate responses can satisfy your customers.
Automating your business workflow can be beneficial if you intend to collect your customer information and can be easy for you to access as stored information in one location. Workflow automation is fantastic and saves your energy and enjoyable time.
Advantages of Automating Business Process
Quicken up the Work Process
Comparing humans with robots does not take much time because they are programmed. It can complete more work without the consumption of more time. The significant thing is manual errors can minimized by introducing automation software techniques.
SEO (Search Engine Optimization) Automation
Automation tools can help in keyword research. We can identify relevant keywords quickly so that you can target the audience for traffic opportunities to your sites.
It assists you in understanding what types of content the audience likes, how many people visit your websites, and where they are coming from all over the performance can generated using analytics tools.
Target keywords can monitored and track ranking in search engine result pages (SERs). Automation helps you find backlink opportunities and observe competitor links.
It Saves Money and the Times
In some conditions, the deadline will be for every project that should completed within the period. In this case, the organization requires more workers, which could cost more money. Using the right automation software can reduce the number of employees in your organization and save more time, and even labor costs can reduced in the company and improve efficiency.
Final Thoughts
To accomplish remarkable results in your business, you can introduce automation software in your organization that can help you beat competitors and stay ahead of them. Business process automation is one of the ways to achieve business success.
You can harness this excellent opportunity before other organizations utilize it so you can stay one step ahead, but choosing the right software tools is significant. Automation finds ways to save time and decrease costs can be a beneficial thing for your business. If you intend to grow your company, business process automation can help you accomplish success.
Around the world, small business companies are identifying that automation can yield productivity and profitability. To utilize automation effectively, see how other companies use automation software in their organization. It could be a clever idea that can help you find the right automation software platform for your business.
The significant purpose of automating your business is to enhance the workflow process, see where you can implement automation, and find out the necessary place where you need it the most that can make you benefit from automation.
Eventually, technology can be advantageous for your business to satisfy your customers. I think this article about business process automation was informative to you people, and thank you for your time.