Search engine optimization is a crucial component of any successful website. A solid internal link structure can be invaluable in improving the overall performance of a website and its ability to appear prominently on search engine result pages. This article will discuss the components necessary for building an effective internal link structure that can improve the success of Search Engine Optimization efforts.
The importance of an internal linking strategy should be considered when considering SEO techniques. An internal link structure helps guide users through a website, making finding relevant content quickly and efficiently easier. It also assists with indexing by providing additional pathways for web crawlers to discover website content. Furthermore, creating links between related pieces of content helps Google understand how different parts of a website are associated.
Following best practices for creating an internal link structure, websites can gain valuable traction on search results and increase user engagement with their content. The remainder of this article will examine various strategies that can be used to create an effective linking scheme that supports both SEO goals and user experience objectives.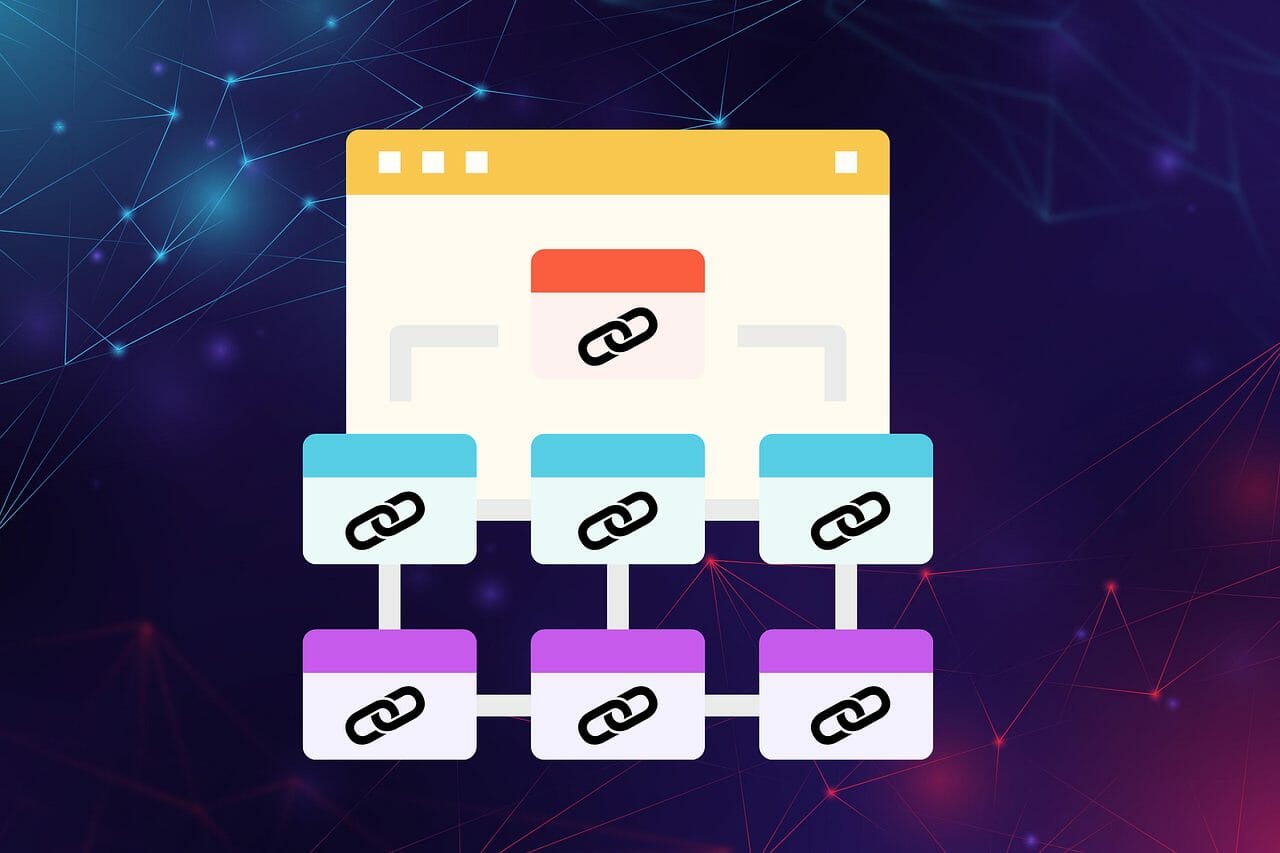 What Is Internal Linking?
Internal linking is a process of connecting web pages within the same domain. It typically involves including hyperlinks to other pages on one's website, providing users with more navigation options, and improving the overall user experience. Internal links can guide readers through the content while reinforcing key topics and themes. They are also an essential element in SEO as they allow search engines such as Google to index all pages on a website and determine how these different sections relate to each other.
Furthermore, internal links enable crawlers to access additional information about a particular topic or page, thus allowing for better keyword-targeting opportunities. In addition, when done correctly, a good link structure helps create authority around certain subjects by passing PageRank from one page to another, increasing visibility across multiple related searches. Also, strategically placed internal links help build relationships between different pieces of content, creating a holistic online presence that serves users and search engine bots alike. Using this efficient technique, websites can improve their ranking potential and gain higher organic rankings over time.
Benefits Of Internal Linking
Internal linking provides numerous benefits to websites, both in terms of user experience and search engine optimization. Firstly, it helps visitors quickly find the information they seek by providing clear pathways through related content. This makes navigation more straightforward and intuitive while reinforcing the overall message or theme conveyed on a website. In addition, well-structured links help create an interconnected foundation that allows crawlers to index all pages, which can improve organic rankings over time.
Furthermore, internal links provide SEO value by allowing sites to pass PageRank from one page to another within the same domain. Doing this strategically increases visibility across multiple relevant searches leading to higher click-through rates (CTRs) and improved conversion potentials for businesses running e-commerce stores. Finally, when done correctly, link structure is a form of reputation building, helping increase brand awareness and credibility online. By utilizing this powerful technique, websites can gain greater exposure across various digital channels, increasing growth opportunities over time.
Strategies For Building An Internal Link Structure
Creating an effective internal link structure requires careful consideration and strategic planning. To begin, it is essential to determine the primary purpose of each page and build links that provide visitors access to relevant content based on their needs. Additionally, include descriptive anchor texts to give visitors a better understanding of what they are navigating towards, which can increase CTR from search engine results pages (SERPs). When constructing the overall architecture for a site, start by identifying the most important pages and creating hierarchical relationships between them. This will improve usability and help crawlers quickly understand how all pages connect within the domain.
Once the foundation is set up, optimize existing links for maximum impact. Use keywords in anchor text whenever possible, so SERPs clearly show what topics are being discussed across multiple pages. It's also beneficial to organize related content into categories or series of posts while avoiding too many redundant links at any given time, which search engines could see as manipulative behavior. With these strategies implemented correctly, websites should experience greater organic visibility through improved engagement metrics such as longer dwell times and higher click-through rates. Moving forward, this solidifies the position online, leading to increased growth opportunities ahead.
Optimizing Links For Maximum Impact
Having an effective internal link structure is only the first step. To ensure visitors and search engines can navigate through content properly, links must be optimized for maximum impact. This includes using descriptive anchor texts containing keywords that accurately describe each page's topic or purpose, which can help increase click-through rates from search engine results pages (SERPs). Additionally, it's essential to organize related content into categories or series of posts while avoiding too many redundant links, which may be manipulative behavior by crawlers.
When optimizing existing links, include a variety of words and phrases to make them look natural instead of repetitive or contrived. Furthermore, please pay attention to the structure of URLs when building relationships between multiple pages within a website so they remain concise and easy to remember over time. Finally, consider testing different versions of A/B tests with various anchor text variations throughout the site to determine what works best for your audience. By taking these steps consistently over time, businesses should experience improved organic visibility leading to more significant growth opportunities.
Testing And Monitoring Your Internal Link Structure
Once an effective internal link structure has been established, testing and monitoring the links regularly is essential to ensure their effectiveness. This can be done using webmaster tools such as Google Search Console or Bing Webmaster Tools, which provide data about the number of pages indexed, crawl errors encountered by search engine bots, and other analytics related to performance. Additionally, these platforms allow users to track link clicks and measure click-through rates (CTR) from SERPs for each page linked. It's also important to review any changes made over time so that new content can maintain previously existing relationships within the website's hierarchy.
To further optimize linking practices, businesses should consider implementing tracking codes in URLs so they can quickly identify how visitors are navigating through different sections of the site based on source traffic. Utilizing this method will help marketers determine where adjustments need to be made when optimizing specific keywords or phrases used in anchor text while giving them insight into customer behavior patterns. Regular testing and monitoring of these metrics will enable companies to make informed decisions regarding future updates and build upon a successful internal link structure already implemented.
Frequently Asked Questions
What Are The Best Practices For Internal Linking?
Internal linking is essential to any website's overall architecture and navigation. It enables users to find related pages quickly and easily and helps search engine bots crawl the site more efficiently. Regarding best practices for internal linking, there are several key factors to consider.
The first factor is anchor text. This refers to the words used in a link explaining what the page is about. Anchor text should be descriptive, relevant, and concise; this will help humans and search engines better understand the destination page's content. Additionally, keyword-rich anchors provide some SEO benefits when done naturally within context.
Another factor to consider when creating an internal link structure is the relevance between pages. Linking unrelated topics can confuse readers or lead them away from their desired outcome — so make sure all links are relevant to one another. Furthermore, using too many irrelevant links can decrease trustworthiness with visitors, who could view such tactics as spammy or deceptive.
It is also beneficial to keep track of broken links on your website by regularly auditing your link structure and checking user reports regarding any issues they encounter while navigating your site. Removing these dead ends helps ensure a seamless experience for everyone visiting your website, making it easier for visitors to access the necessary information without interruption or frustration.
Should I Use Keyword-Rich Anchor Text For Internal Links?
Anchor text is an essential element of internal link structure for SEO. It refers to the clickable words in a hyperlink and can be closely related to the target page or phrase it links to. Many search engine optimization (SEO) professionals believe that using keyword-rich anchor text helps boost website visibility on SERPs since it tells search engines what the linked page is about.
Using keyword-rich anchor text can help define relevance between content and give users more context when searching for specific topics. Search engine algorithms are designed to recognize these signals from websites and make them appear higher on results pages when users create relevant queries. Having keyword-rich anchor texts could improve the user experience while increasing organic traffic to your website.
However, there may be drawbacks to relying too heavily on this type of linking strategy, such as overstuffing keywords into anchor texts which could lead to lower rankings due to being penalized by search engines like Google for trying to manipulate their algorithm. Therefore, webmasters must ensure they only use targeted and natural language within anchor texts if they want positive outcomes concerning SEO performance.
Are There Any Limits To The Number Of Internal Links I Can Include In A Page?
When constructing a website, the issue of internal link structure arises. Internal links connect two or more pages within the same domain. They can be an effective SEO tool when used appropriately. One important consideration for using internal links is understanding any limits to the number of links that should be included in a single page.
Experts agree that it is best practice to limit the total number of internal links on each page to around 100. This includes direct linking from one page to another and all other types of navigational elements, such as drop-down menus, footer text, sidebar content, and so forth. However, this recommendation may vary depending on factors like page size and file sizes associated with specific images or videos; fewer than 100 internal links might be advisable if these files are enormous.
It is also worth noting that while there is no hard rule regarding what constitutes 'too many' internal links per page, having too many can cause issues with site navigation and usability due to overcrowding – making it difficult for users to find what they need and click through quickly between different parts of the website. There must still be some moderation when including multiple internal links on a given web page: enough to provide quality navigation options for visitors without overburdening them with excessive choices.
Does The Order Of Internal Links Matter For Seo?
Internal links are an essential component of search engine optimization (SEO). They connect the different pages and posts within a website, providing visitors with easy navigation. But does the order in which these internal links appear on a page matter for SEO?
The answer to this question is yes. The order of internal links can affect how well-indexed your content is by search engines. An adequately ordered link structure helps search engine crawlers quickly find and index all relevant information from a website as they navigate through it. This means that websites with suitable internal link structures will be more likely to rank higher than those without them.
Therefore, when building a solid internal link structure for SEO purposes, it's essential to consider the number of internal links and their placement and order. Placing certain types of content at the top or bottom of web pages can help guide crawlers toward valuable content faster, allowing them to access quickly and index all relevant information needed for ranking purposes.
Is It Ok To Link To External Pages With Internal Links?
Internal linking is a crucial element of SEO and website design. It allows users to find related content quickly, improves the crawl ability of search engines, and can help build strong page authority. A question arises whether linking to external pages within an internal link structure is beneficial.
The answer depends on the purpose behind the links and how they are used within the web page's architecture. When done correctly, linking out from a site could result in increased referral traffic or better opportunities for building relationships with other websites. However, if done poorly, these links could detract from a website's overall ranking by leading visitors away from the site.
Any decision about including external links in an internal link layout must be made after carefully considering how this may impact user experience and SEO performance. This includes assessing what type of sites are being linked to, frequency/location of external links (within body text vs. sidebar), relevance to the content topic, etc. Ultimately, creating successful internal link structures requires balancing internal and external sources to create effective navigation paths for users while maintaining good rankings in SERPs.
Conclusion
When implementing an effective internal link structure, several best practices must be considered. It is essential to use keyword-rich anchor text for internal links to maximize the SEO value of each link. There is no set number limit on how many internal links can be included on a page; however, it should always be kept at a reasonable amount that does not overwhelm readers and detract from the content itself. Additionally, the order of internal links matters for SEO as it affects where search engines will direct users upon searching terms associated with these links. Finally, while external pages may provide relevant information related to the topic being discussed, care must be taken when linking out so as not to detract from the overall user experience.
In conclusion, establishing a solid internal link structure is critical to optimizing any website or blog post for SEO purposes. When creating this structure, ensure that keyword-rich anchor text is used throughout, but also consider limitations such as quantity and quality of links provided. Moreover, please take caution when including external links, as they could harm user satisfaction. With careful consideration given to all aspects of building an effective internal link structure, achieving optimal visibility can be achieved through improved rankings within search engine results pages (SERPs).