Do you want to improve your website's SEO? Quality content is essential for improving a website's search engine rankings. Creating and publishing fresh, engaging, and relevant content can help your website stand out! But how do you get started?
In this article, we'll discuss why quality content matters when optimizing your website for search engines. We'll cover topics such as creating compelling headlines, formatting webpages correctly, selecting keywords carefully, and more. Following these tips and tricks can increase visibility and drive more traffic to your site.
Finally, if you're looking for ways to improve your website's SEO efforts, this article is worth reading! So please don't wait any longer; let's learn how creating quality content can enhance your website's SEO.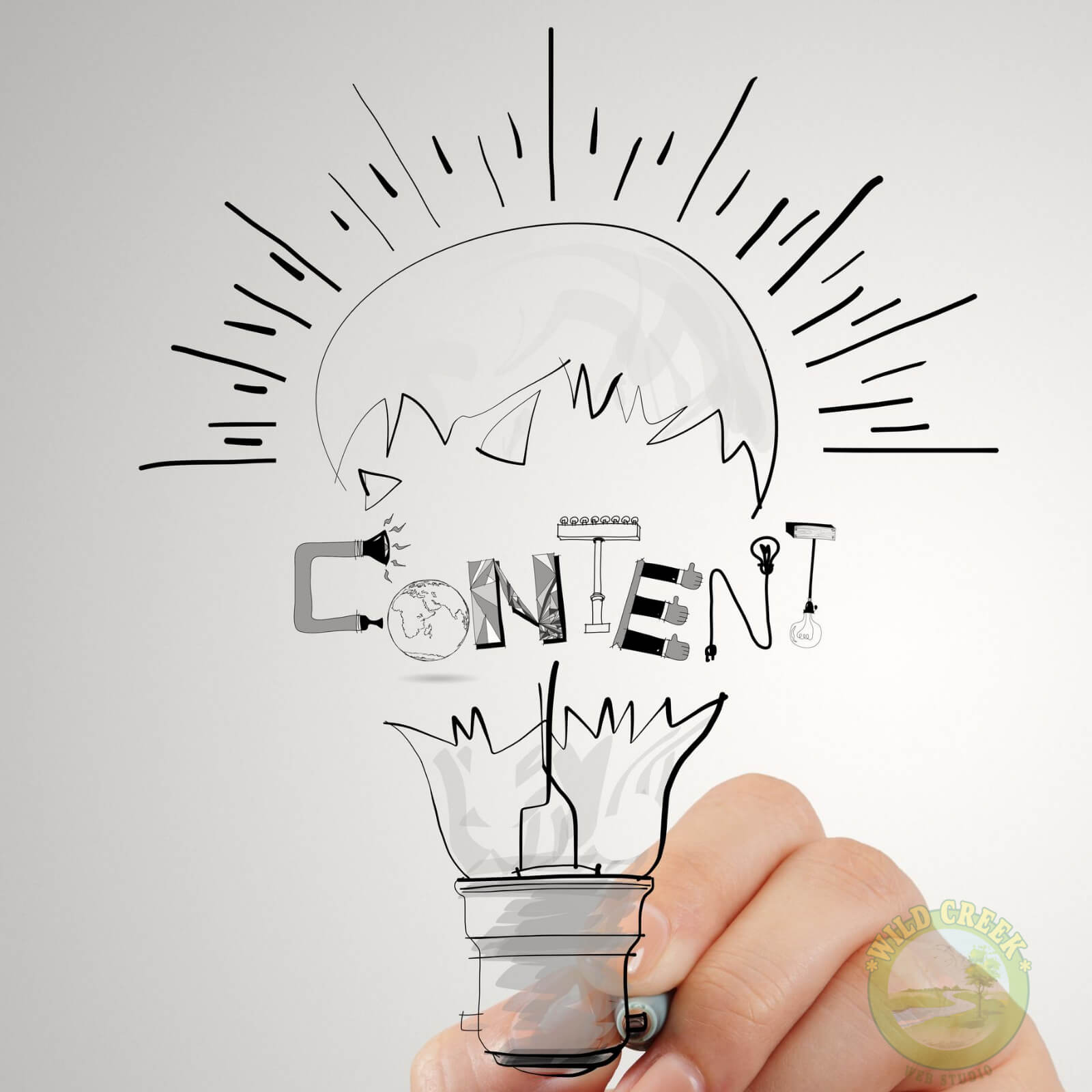 Definition Of SEO
Search Engine Optimization (SEO) is like a game of hide and seek; you want your website to be found, but it has to give the right clues for search engines to find it. SEO helps websites appear higher in the search engine results pages (SERPs). It's an ever-changing landscape that requires marketers and webmasters to stay on their toes.
In its simplest form, SEO consists of three steps:
Researching relevant keywords

Building content around those terms

Optimizing existing code within each site page
Keywords are words or phrases potential customers use when searching online for solutions related to your product or service. Content should include multiple forms such as text, images, video, audio, infographics, etc., all optimized with keywords. Lastly, optimization includes meta tags which are snippets of HTML code that provide information about the contents of a webpage that can help search engines better understand what they're looking at.
However, more than creating quality content is needed – webmasters must optimize its structure so that Google understands how well it aligns with user intent. This means setting up titles and headings properly and linking between different sections logically – ensuring no confusion. With these foundational pieces in place, we can explore how creating quality content can benefit our SEO efforts.
Benefits Of Quality Content
Creating quality content can significantly impact the success of your website's SEO. Quality content is an effective way to attract potential customers, establish authority in your industry, and boost search engine rankings.
Firstly, quality content gives readers something valuable that they will want to share with others. When visitors find helpful information or advice from your site, they will bookmark it and visit again. A steady stream of returning visitors increases engagement with your brand, which Google sees as beneficial for its users. Furthermore, when other websites link back to yours, this helps improve search engine ranking by increasing domain authority.
Secondly, good content adds value to existing pages by providing additional information related to the topic. For example, suppose someone visits a page about web development. In that case, having new articles discussing issues such as HTML5, JavaScript, and CSS will give them more reasons to stay longer on the page. This increased dwell time sends other signals to search engines regarding how relevant the page is compared to other sites competing for similar keywords.
Quality content has many benefits, but keyword research and optimization are essential components, too, when striving toward better SEO performance.
Keyword Research and Optimization
Now that we've discussed the benefits of creating quality content, let's focus on optimizing it for SEO. Keyword research is essential in optimizing your website and improving its search engine rankings. By researching what keywords are being used by your target audience, you can create content that is more likely to be found by potential customers.
When performing keyword research, consider both short-tail and long-tail keywords. Short-tail keywords are typically one or two words, while long-tail keywords are more specific phrases comprised of three or more words. Incorporating these into your articles will increase visibility and make it easier for searchers to find relevant content related to their query. Additionally, using targeted keywords in page titles and meta descriptions can help boost traffic to your site and improve click-through rates from SERPs (Search Engine Results Pages).
In addition to utilizing targeted keywords in your article text, you should also use heading tags such as H1s and H2s throughout the piece. Doing so helps break up the text and allows Google bots to crawl better and index the page for improved ranking potential. Finally, linking out from within articles with properly optimized anchor text is another way to strengthen your website's SEO presence further. With all these elements combined, you'll maximize the reach and success of each post, ultimately benefiting your overall online visibility. As a result, taking some extra time upfront when crafting compelling headlines and optimizing them with proper keyword usage pays off over time in terms of increased search engine rankings.
Crafting Compelling Headlines
Headlines are one of the essential elements of content regarding SEO. Not only do they draw readers in, but search engines will also consider them when determining rankings. Crafting headlines that grab attention and accurately reflect the content is essential for successful SEO campaigns.
The first step to creating compelling headlines is to use keywords judiciously throughout. This not only helps boost your rankings but can help increase click-through rates as well. Try to include at least one keyword or phrase related to your topic so that users know what they'll be getting when they open up the article. Additionally, ensure that the headline reflects the tone and message of the body copy – this will build trust with your audience and strengthen their loyalty towards you.
Finally, create a sense of urgency with your headlines by emphasizing why people should read now instead of later. Consider using power words like "quick" and "immediate" or highlighting benefits such as "transformative" and "essential." When done correctly, these techniques can dramatically improve engagement levels on your website and drive more organic traffic from search engine results pages (SERPs). With this knowledge in hand, let's move on to writing engaging copy.
Writing Engaging Copy
An effective headline is the first step to creating a compelling blog post or article. The next important step is writing engaging copy that holds readers' attention and helps improve SEO ranking. Here's how:
Use relevant keywords and phrases – Using targeted critical terms throughout your content will help search engines identify what your page is about so it can be ranked higher in SERPs (search engine result pages).
Keep sentences short– Long-winded sentences are complex for readers to comprehend, making them more likely to quickly leave your website without reading your content. Plus, shorter sentences signal to Google that your site has quality content.
Write with natural language – Avoid using technical jargon and speak directly to the reader as if speaking face-to-face with them. This type of conversational tone makes it easier and more enjoyable for people to read through your content while providing valuable information they're looking for.
Incorporate outbound links – Internal linking helps guide users around your website by connecting related topics, leading to longer user sessions onsite — something Google highly values when assessing website rankings. Linking out also adds further credibility to your work. It allows you to connect with other experts in the industry who may link back or share your content if they find value in it themselves.
Writing engaging copy can be challenging, but following these guidelines will set you up for success when optimizing SEO results from your articles or blog posts. Choosing relevant images should come next, as this helps break up large blocks of text while giving visual cues on what each section covers in detail.
Choosing Relevant Images
When creating content for your website, choosing images that are relevant to the topic can have a positive impact on SEO. Photos should be selected carefully to ensure that they enhance the page's look and provide value in terms of keywords and topics related to the text. This will help search engines understand what is being discussed, thus improving its ranking potential.
Including alt tags with every image helps search bots better understand an image's context and relevance to other content on the page. Additionally, using descriptive filenames when saving images can further boost their relevancy and make it easier for crawlers to index them accurately.
Overall, selecting appropriate visuals can give your content more visibility by making it easier for web users and search engine algorithms to recognize its value. Optimizing your website pages for voice searches is another crucial factor in boosting SEO performance.
Optimizing For Voice Search
Now that you've chosen the relevant images for your website let's talk about optimizing for voice search. Voice search technology is becoming increasingly popular and can help boost SEO rankings. By utilizing voice search optimization techniques, businesses and individuals can improve their website visibility in SERPs (Search Engine Result Pages).
The first step to optimizing for voice search is creating content with natural language and conversational tone. This means using questions, phrases, keywords, and terms people would use when speaking a query into a device like Alexa or Google Home. Additionally, it's essential to include long-tail keywords related to the discussed topic, as these are often better recognized by voice search algorithms than shorter phrases.
Finally, ensuring that your site is optimized for mobile devices is essential since many voice searches originate from them. To do this, ensure that all your web pages have been designed responsively to display correctly on any size screen, regardless of device type. Taking steps such as these will help customers access information quickly and allow you to rank higher in results pages when someone uses a voice command to find what they need. As we move forward towards creating internal links, remember that optimizing for voice search can give your website an edge over competitors who still need to take the time to adjust their content accordingly.
Creating Internal Links
Creating internal links is an integral part of improving your website's SEO. By linking to other pages on your site, you help search engine crawlers understand the structure of your content and index it more efficiently. Internal links also create a better user experience, allowing visitors to navigate related topics easily.
When creating internal links, ensure they are relevant and contain keywords or phrases that may have been used in the linked page's title tag or heading. This will signal to search engines what each page is about while helping them rank higher for those terms. Additionally, be careful to link only a few times with the exact anchor text; this could be seen as keyword stuffing and hurt your rankings instead of helping them.
Finally, use descriptive anchor texts rather than generic terms like "click here" when adding internal links. Not only does this provide readers with more context, but it can also aid in boosting organic traffic from search engines without relying solely on external backlinks. With strategic internal linking, you'll see increased visibility across all major search engines! 
Using Metadata and Structured Data
Now that you have created internal links to help your audience navigate your website, it is essential to take the next step in optimizing your content for search engine optimization. This involves using metadata and structured data within your content. Metadata is information about a page, such as its title, description, keywords, and publisher's name. Structured data is code written into the page that helps browsers understand what type of content appears on the page so they can better index it.
Using metadata and structured data allows search engines to quickly identify the topic of any page on your website, making them more likely to appear higher up in search engine results when potential visitors look for relevant information. Using appropriate tags also ensures that each page has enough content-related words for SEO ranking purposes. Additionally, adding descriptive titles to images or videos makes them easier to find by giving additional context to their content.
When done correctly, these elements provide an opportunity for improving how well-indexed a site is by helping search bots understand exactly what kind of content there is on a web page. By following this strategy, websites can improve their rankings significantly while simultaneously providing users with greater access to valuable information. With this knowledge, you will be ready to analyze your competitors' content strategies and further optimize your website for success.
Analyzing Your Competitors' Content Strategies
Once you have identified your target keywords, it's time to analyze your competitors' content strategies. This will help you gain insight into their strengths and weaknesses to create a better-optimized website than theirs. Look at the most successful websites in your niche and those that rank for similar topics. Consider how they structure their content, which keywords they use, and the type of language they employ.
You should note any special features or tactics these sites utilize to stand out. For instance, do some pages include visuals or videos? Is there a compelling call to action on each page? Are there creative ways that encourage readers to stay on the site longer and explore? Taking stock of this information can give you ideas for improving your SEO efforts.
Using competitor analysis is one way to get ahead in creating quality content for improved search engine visibility. Understanding what works and why specific approaches produce results is essential–then adapting them accordingly. Doing so puts you at an advantage when making your website more visible online. With careful consideration of all available data points, you can craft highly optimized web pages that attract visitors and improve rankings. By making strategic changes, you can begin optimizing your content for Google's algorithms and stay ahead of the curve. 
Making Your Site Mobile-Friendly
Now that you've studied your competitors' content strategies, it's time to ensure your website is mobile-friendly. Mobile devices account for most of the web traffic today, so optimizing for them is critical if you want your site to succeed.
| | |
| --- | --- |
| Pros | Cons |
| Increased visibility on search engines | Costly development process |
| User experience improved significantly | Compatibility issues with some systems or browsers may arise |
| Accessibility across multiple platforms and devices enhanced | Time-consuming updates/changes are needed depending on device specifications & requirements |
Making your site mobile-friendly means following specific design criteria, such as making text legible without zooming in, ensuring buttons are large enough to click accurately, and avoiding Flash animations that can cause compatibility problems. Additionally, a responsive design helps streamline the user experience by automatically resizing elements like images, columns, and sidebars according to screen size. This allows users to navigate efficiently regardless of their device type. It also simplifies ongoing maintenance since updating one version will update all versions.
Regarding SEO benefits, Google has made it clear they prefer sites optimized for desktop and mobile use. Therefore, a well-designed mobile version can raise rankings, while poor optimization might lower them. To ensure success transitioning from desktop to mobile format, keep content consistent between the two designs and focus on providing an excellent user experience. Considering these steps, you should have no problem improving your website's ranking amongst other competitive websites.
Mobile-friendliness is just one step toward creating an effective website. However, more areas still need attention before reaching optimal performance levels, namely, loading speed improvement.
Improving Loading Speed
Like a slow-moving river, an internet page that takes too long to load can be just as irritating. The loading time speed plays a significant role in SEO optimization for your website. Here are five ways you can make specific pages on your site load quickly:
Use compression tools such as Gzip to reduce the size of files used in webpages.

Optimize images by compressing them and using image formats such as JPEG or PNG.

Reduce redirects from one page to another.

Ensure your website's HTML, CSS, and JavaScript files are minified and compressed correctly.

Use caching plugins or services so visitors don't have to wait for individual data requests each time they visit your website.
Optimizing your website's loading speed is beneficial for improving SEO rankings. It provides a better user experience when people visit your site. You want to keep viewers engaged with content while ensuring they get what they need quickly; this will help ensure repeat visits and increased engagement over time! 
Utilizing Social Media Platforms
Social media has become an integral part of the way we communicate. It has also become critical in how search engine algorithms rank websites. Creating quality content and posting it to various social media platforms can increase your website's visibility and help improve its SEO ranking.
Creating posts on Twitter, Facebook, LinkedIn, or other social networks that link back to your site are great ways to get more eyes on your content and attract new visitors. You should always include relevant keywords in your post titles so they appear in searches for those terms. Additionally, share engaging visuals whenever possible, as this will draw attention from users scrolling through their feeds.
Moreover, when people respond positively to your post by liking or sharing it with others, this sends positive signals to search engines regarding the relevancy of your content which helps boost your rankings overall. Keeping track of analytics such as likes, shares, followers, and comments can give insight into what kind of content resonates well with users and enable you to optimize future posts accordingly.
Keeping Track Of Analytics
Analytics is the driving force behind any successful website. Like a lighthouse guiding ships to shore, analytics can provide invaluable insight into how your content is received. It's essential to track metrics such as page views, time spent on pages, and click-through rates to understand which pieces of content resonate with readers and where there might be room for improvement.
Using analytical tools like Google Analytics or Hotjar gives you the power to see what works and make adjustments accordingly. Take advantage of A/B testing capabilities to experiment with different versions of headlines, layouts, images, etc., to fine-tune your approach over time. Set goals within your analytics platform to further assess performance on individual web pages or campaigns.
By tracking these key metrics regularly, you can uncover optimization opportunities while gaining valuable insights into reader behavior and engagement levels. The data gathered from this process provides a roadmap toward improving user experience—ultimately leading toward higher rankings in search engine results and improved SEO overall. Regular updating and maintenance based on consistent feedback through analytics will give you all the information needed to improve your site's visibility online.
Regular Updating and Maintenance
Regularly updating and maintaining your website is critical to improving its SEO. When search engines crawl websites, they check for updates. If there's new content or changes on the site, it signals that the website is active and relevant. This can lead to better rankings in search results. Additionally, having an updated look increases user engagement and encourages visitors to remain on the page longer.
You should also monitor your website's links and images for best SEO practices. Broken links can hurt SEO performance because users can only access them if they find what they are looking for. Images need alt tags so search engine crawlers can understand their content and any text associated with them. Lastly, ensure all your pages are secure by installing an SSL certificate that encrypts data passed between servers and browsers.
All these measures help keep your website running smoothly while ensuring the highest levels of security for both you and your customers. As long as you stay consistent with updates regularly, you'll likely see positive impacts on your website's SEO performance over time.
Frequently Asked Questions
How Can I Make Sure My Website Is Mobile-Friendly?
Ensuring your website is mobile-friendly is essential for creating a successful online presence. According to research, over half of the web traffic comes from mobile devices. Your site's user experience on desktop and mobile versions must be optimized for peak performance.
One way to ensure your website is mobile-friendly is by using responsive design techniques such as fluid grids and media queries. By ensuring elements like images, videos, text boxes, and other content display correctly regardless of device size or orientation, you'll be able to provide an optimal browsing experience for all visitors. Additionally, having a separate version of your website specifically designed for mobile users can help streamline their browsing experience.
It's also important to keep page load times in mind when optimizing for mobile devices. Since most people access websites through their phones or tablets while on the go, slow-loading pages could easily lead them away from your site. To ensure quick loading speeds across devices, try reducing the size of any large files used on your pages and optimize code snippets where possible.
By taking these steps to improve the overall look and feel of your website on smaller screens, you'll create a better user experience which will ultimately help boost engagement rates with potential customers and increase visibility in search engine rankings.
What Impact Does Loading Speed Have On My Website's SEO?
Having a website with a fast loading speed is essential for SEO success. This is because a slow page can result in visitors leaving it before it has time to load, resulting in lower rankings and fewer clicks. That being said, what impact does loading speed have on my website's SEO?
The answer is simple: when your pages take too long to load, search engine crawlers may need help to crawl or index them appropriately. This means they won't be listed as high up in the organic search results. Additionally, suppose users don't stay on the site due to its poor performance. In that case, this will lead to higher bounce rates, negatively affecting SEO ranking factors such as user engagement metrics.
But how can you ensure your web pages are optimized for search engines and humans? The first step is ensuring that all files used by browsers are compressed so that they download faster. You should also ensure images are scaled correctly for different devices and use caching techniques like browser caching to store static content locally so it doesn't need to be downloaded each time again someone visits your website. By taking these steps, you'll be well on your way to improving your loading speeds and your website's overall SEO.
How Often Should I Update and Maintain My Website's Content?
Creating and maintaining website content is just as important for SEO as optimizing loading speeds. Consistently updating your site with informative, relevant material can help increase its visibility in search engine results pages (SERPs). But how often should you keep up with this task?
To begin with, the frequency of content updates depends on your website type. For example, a blog or news-based site needs more frequent updates than an online store. This means that if your business's primary goal is to provide customers with new products or services, there may be less need for continual content updates—unless it's also necessary for SEO purposes. On the other hand, if most of your web traffic comes from organic sources such as Google searches, fresh content will become even more essential to keeping customers engaged and boosting SERP rankings.
It's also worth noting that certain site types require specific maintenance schedules. E-commerce stores must regularly check product availability and prices to ensure accuracy; educational websites must ensure that any outdated information is updated; and personal portfolios must reflect their owner's latest achievements or projects. Regardless of what kind of website you manage, having a well-thought-out plan for regular content upkeep can help improve user experience and boost SEO performance over time.
Considering all these considerations, setting aside enough time each week or month to update and maintain your website's content is critical to achieving success with SEO strategies. Doing so consistently has been proven to lead to better engagement rates and higher SERP placements — making it an invaluable part of any digital marketing strategy!
How Do I Optimize For Voice Search?
Do you want to make sure your website is optimized for voice search? As the name implies, this type of SEO involves optimizing content to be easily found and understood by virtual assistants such as Google Home or Amazon Alexa. To help ensure success in this increasingly popular field, here are some tips on how to get started with voice search optimization.
First, it's essential to understand the types of questions people may ask when using a virtual assistant. These will typically be longer and more conversational than traditional keyword searches; think: "What restaurants near me serve vegan food?" When creating content, aim to answer these kinds of questions while also weaving in related keywords that could trigger organic results in a voice search query. A bonus – by providing helpful answers to common queries, you'll improve the user experience, which will help boost your rankings too!
Next, watch for emerging trends in digital assistants like AI-powered bots and chatbots. For example, many companies now offer their customers 24/7 support through automated messaging services – making it easier for them to find answers quickly without waiting for customer service agents. This trend's key takeaway is that businesses must create clear pathways between users' needs and their products or services. This means having well-crafted copywriting on your site and implementing structured data markup (e.g., Schema) into HTML code. Doing so gives search engines a better understanding of what each page offers. It makes it easier for them to properly index your pages in orderVoice Search Optimization to succeed with voice queries.
To conclude, if you're looking to capitalize on the rise of voice search technology, you'll need to ensure your website is optimized accordingly. Be mindful of people's questions when searching via a virtual assistant. Provide detailed yet concise answers where necessary. Additionally, stay abreast of any new developments within the industry, such as AI-powered bots or chatbot support systems – both have potential implications for SEO performance down the line but require a thoughtful implementation to optimize fully for voice searches today.
What Type Of Content Should I Analyze From My Competitors?
When improving your website's SEO, one of the most critical steps is analyzing what type of content your competitors are creating. By understanding their strategies and tactics, you can determine which types of content will help you reach the top search engine rankings.
There are a few key areas you should focus on when evaluating competitor content:
Look for common topics they write about related to your industry or niche.

Investigate how often they update their content and if they keep up with recent trends in their field.

Examine how well-optimized each piece of content is for SEO purposes (title tags, meta descriptions, keyword density, etc.).
By looking at these elements, you'll gain valuable insights into how others succeed online with their content creation efforts. You can then use this knowledge to create high-quality pieces explicitly tailored to drive more organic traffic to your site while optimizing it for search engines. This kind of approach not only helps boost website visibility but also improves user experience as readers find relevant articles quickly and easily.
To ensure your efforts are noticed by search engines and readers alike, having an effective strategy for monitoring competitor content is essential. Utilizing tools such as Google Alerts or Buzzsumo can provide a quick way to stay informed about new developments in the market so that you're always ahead of the curve when providing quality information on your website.
Conclusion
Creating quality content is a crucial step to take if you want your website's SEO to improve. It can be a slow process that requires patience and dedication, but it will pay off in the long run. I suggest analyzing what your competitors are doing with their content and using that information as guidance on making yours even better. You should also ensure that your website is mobile-friendly, has a fast loading speed, and is regularly updated to stay fresh and relevant. Finally, optimizing for voice search is essential since more people rely on virtual assistants to get the information they need quickly.
With hard work and dedication, my website's SEO can reach its full potential by creating engaging, high-quality content. Visualizing this end goal motivates me to keep pushing through any challenges along the way. Every blog post or article I write brings me one step closer to achieving greater visibility online for my business. This helps drive more traffic to my site, leading to increased brand awareness and recognition from new customers – all contributing significantly towards reaching success!
By investing time into crafting powerful pieces of content tailored specifically for each audience you want to attract, you'll begin seeing positive results in no time at all. Your website's SEO will thank you for making that extra effort when visitors start flooding your page due to improved rankings and increased organic searches!