Are you looking for ways to optimize your images for improved SEO? Search engine optimization (SEO) is essential to ensuring that your content stands out on the internet. If done correctly, optimizing your images can boost your website's search engine rankings and attract more attention from potential customers or readers.
This article discusses optimizing your images for better SEO results. We'll look at everything from choosing the correct file types and sizes to adding alt text and captions to help search engines like Google, Bing, Yahoo, etc., see your photos. By taking these steps, you can increase your visibility online and maximize traffic to your site.
So if you're ready to learn more about image optimization best practices and reap the rewards of improved SEO performance, keep reading!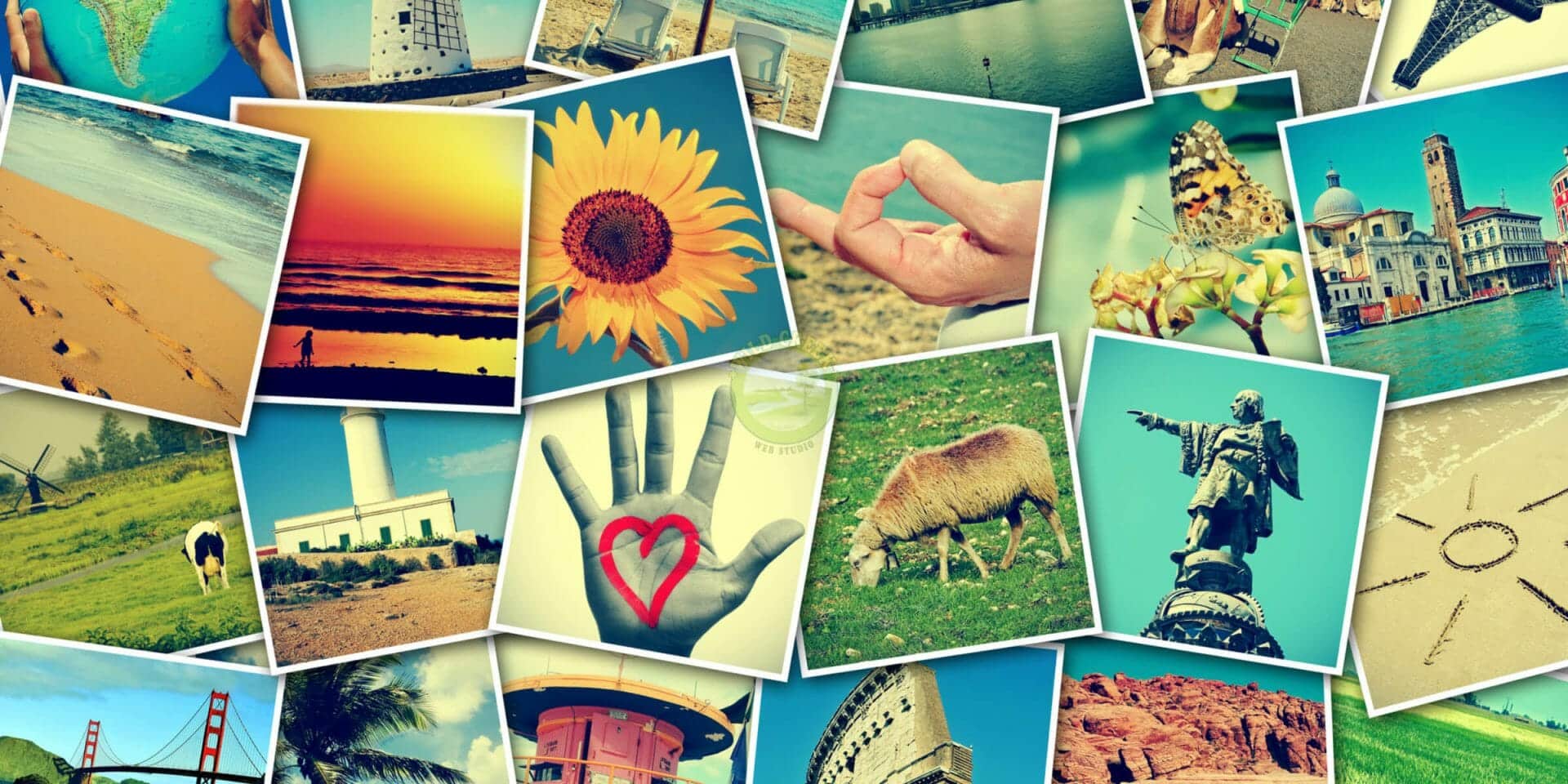 Image File Sizes
When it comes to SEO, images are essential. They add visual appeal and can make a page stand out from the rest. Optimizing them is necessary; they must look good while loading quickly and not drag down your website's performance. To achieve this, there are several steps you should take when it comes to image file sizes.
The first step is compression. Compressing an image means reducing its size without sacrificing clarity or quality. This can be done in many ways, such as using online tools like TinyPNG or Photoshop's 'Save for Web & Devices feature. Compression will reduce the amount of data that needs to be loaded each time someone visits your page – ensuring visitors don't have to wait too long for images to load.
Another way of ensuring faster loading times is to adjust the dimensions of larger images (e.g., banners). Try to keep all of your pictures under 100kb in size – that way; they won't take forever to show up on your webpages. And if you're dealing with large files, save multiple versions at different resolutions so users can choose which works best for their device/connection speed. With these tips in mind, you'll be able to create visually appealing content without compromising on loading times – setting yourself up for improved SEO results!
Naming And Formatting
So now that you have optimized your images for size, how do you ensure they are correctly formatted and named? Having the correct file names and formatting for your pictures is as important as their size; it helps users and search engines better understand what's on the page.
What exactly should imagery be named? Ideally, all images should include keywords relevant to the topic in their title, making them easier for people (and robots) to find. For example, if you're creating an image about SEO optimization, including "SEO" or "optimization" in the filename will help ensure that those searching for related topics see it. Additionally, try to use hyphens instead of underscores – this can make filenames more readable.
JPEGs are usually best for formats since they offer high-quality visuals while maintaining smaller sizes than other options like PNGs or GIFs. However, PNG may be a better choice if you need transparency features. Whichever format you choose, be mindful of its capabilities so that you don't end up with distorted or pixelated results!
Alt Texts
Having optimized your images for size and filename, it's now time to consider their alt texts. Alt text (or alternative text) is a description of an image that can be read by search engines, allowing them to understand better what's on the page. It also ensures visuals are accessible to those with vision impairments who use screen-reading software – so including descriptive language here is critical.
When writing alt tags, include keywords relevant to the topic while keeping things concise; aim for no more than two or three words if possible. Additionally, refrain from using generic terms like 'image' or 'picture', as this won't help your SEO efforts! Finally, double-check that all your images have properly written alt tags – without these, they may not get seen by Google or other search engine bots.
With proper optimization techniques in place covering size, filenames and alt texts, our next step will be looking into how image context affects SEO performance.
Image Contexts
Have you ever noticed how a picture can instantly transport you to another world? From the lush green valleys of Scotland to the sandy beaches of Hawaii, images can evoke feelings and emotions within us. This is why it's so essential for SEO purposes that your visuals don't just look good but also tell an engaging story.
When selecting photos or graphics for your website, think about what kind of message you want to convey through them. Are they trying to illustrate a point or demonstrate something? Or are you using them simply as decoration? Depending on their purpose, different kinds of visuals may be more appropriate than others – and making sure this context is clear will help readers and search engine bots understand your content better.
In addition, remember that not all images need words accompanying them – sometimes, a beautiful photo speaks louder than any written description could! But if needed, there are other steps we can take to enhance our imagery's impact further. Let's explore those now with captions and descriptions.
Captions And Descriptions
Captions and descriptions are essential tools for adding context to images. They can help explain what the image is about, provide additional relevant information, or serve as a summary of the main point. When crafting captions and descriptions for your visuals, include any keywords you want to be associated with them – this will make it easier for search engine bots to find and index your content.
Remember, writing captions and descriptions for SEO purposes should add value beyond just providing visual appeal. Try using language that speaks directly to readers – this will improve engagement and encourage visitors to stay longer on the page. Additionally, if possible, link out from within these elements to other pages related to the topic at hand – doing so may open up new opportunities for organic traffic growth.
Structured data markup provides another avenue to boost our image optimization efforts. This involves adding specific code snippets around our visuals so that search engines can better understand their content and intent. Let's look at how we might do this next.
Structured Data Markup
One way to further optimize our visuals for SEO is through structured data markup. This involves adding specific code snippets around our images so that search engines can better understand their content and intent. By providing this additional information, we are helping ensure that the right people find the content they're looking for promptly.
Structured data comes in many forms, from XML Schema to JSON-LD and Microdata formats. Each has its unique set of guidelines, which should be followed when implementing them onto your website or blog posts. Additionally, it's important to note that certain types of structured data may only apply to certain kinds of content – make sure you research what style works best before getting started!
Finally, while structured data markups provide an extra layer of optimization potential, they shouldn't replace captions and descriptions, as those still play an essential role in engagement and visibility. However, when combined with other image optimization techniques like compression and file size reduction, structured data can go a long way towards improving overall page performance and rankings on SERPs.
Image Compression
Now that we've discussed the importance of structured data markups let's focus on image compression. It's a powerful technique for optimizing visuals and loading them faster on web pages – a must in today's lightning-speed digital world! Picture this: you're browsing an engaging website with awesome photos, but they take forever to open up. Frustrating, right? Compressing images can help avoid these issues by reducing the file size of your images without compromising their quality or clarity.
The good news is that compressing images is easier than it sounds. Plenty of free tools are available online (like TinyJPG), making it easy to compress multiple files at once. Consider the compressed file type and its intended use; JPEGs work best for photographs, while PNGs should be used if transparency is needed. Additionally, even though image compression may reduce file sizes significantly, some content, such as logos or graphics, will still require larger files due to their complexity.
Finally, when using any optimization method, remember that consistency is vital – remember all those lovely pictures after you upload them! Regularly check back on their appearance and performance to ensure they continue positively impacting the user experience and SEO rankings.
Frequently Asked Questions
What Is The Best Image Format For Seo?
When it comes to SEO, the best image format is typically JPEG. This type of file provides high quality and small size – both critical factors for SEO optimization. JPEG's compression technology helps ensure that images are as small in bytes as possible without sacrificing quality or detail, making them load faster on web pages. Additionally, most browsers support this image format, so visitors won't have trouble accessing an optimized image.
PNG files may be the better option for those who need transparency when using graphics. This specific format can handle more colours than GIF and offers lossless data compression – meaning no information will be lost from the original file even after a size reduction. As with other media types, Google also recommends resizing images before you upload them onto your website for optimal user experience and improved performance.
Optimizing images for SEO continues after choosing the correct file type and proper sizing; there's still work. Ensure that all uploaded pictures are correctly labelled with descriptive alt text; this allows search engine crawlers to index what they see in each photo, aiding with overall ranking potential within SERPs (Search Engine Result Pages).
How Important Is Image Size For Seo?
How important is the image size for SEO? You'd think it wouldn't be. After all, what do the physical dimensions of a digital file have to do with how search engines find and rank content? Surprisingly enough, when it comes to optimizing images for improved SEO, size matters.
The problem is that many webmasters don't realize that bigger isn't always better — especially regarding image files. Not only can large image sizes take forever to load on your website, but they also use up valuable resources from hosting providers. This can slow down page loading times and hurt user experience significantly. That said, using small-sized images won't necessarily help either; if an image lacks detail or sharpness due to its low resolution, then Google won't even index it!
So how much should you pay attention to file size while optimizing your images for improved SEO performance? The key here is finding the sweet spot between too big and too small: Images need to be big enough to look crisp and clear (while still being compressed) but not so big as to cause pages to take longer than necessary to load. Remember that specific formats are more efficient for optimization than others; JPEGs are usually best since they provide excellent quality without sacrificing overall file size.
By paying close attention to these details during the optimization process, you can ensure that your website's images will remain accessible and engaging — both for visitors and search engine bots alike.
How Can I Optimize My Images For Different Devices?
When optimizing images for search engine optimization (SEO), there's more to consider than size. To ensure that your visuals are displayed adequately across different devices, you must consider how the image will look on desktops, tablets and smartphones.
To do this, you'll want to ensure that all your images are optimized for each device type. For example, if you're using a photo or graphic on your website, you should create multiple versions based on the size of each device screen. This way, when someone visits your site from their tablet or smartphone, they won't have to scroll around to see the entire image. You can also use software like Adobe Photoshop or GIMP to resize and crop photos. Hence, they fit perfectly no matter what device is used.
Another critical factor is file format; some formats, such as JPEG and PNG, load faster than others (like GIFs). Therefore, it's best practice to save images in the correct format not to slow down page loading times and negatively affect SEO rankings. Additionally, compress any large files before uploading them online — this helps reduce overall file sizes while maintaining an acceptable quality level.
By taking these steps when creating new visuals for your website or blog posts, you can help improve the user experience while simultaneously boosting your SEO performance.
What Is The Purpose Of Alt Text?
Optimizing images for SEO can be daunting, but one of the most critical steps is using alt text. Alt text (or alternative text) is a description added to an image on a website or blog post so that search engine crawlers and visually impaired readers understand what it represents.
Alt text should be descriptive, relevant to the content, and concise; no more than 125 characters per image. It's also essential to use keywords in your alt text when appropriate – this helps with SEO rankings and accessibility for those using screen readers. In addition, make sure you're adding unique descriptions for each image rather than repeating the exact phrase repeatedly.
Using alt text can help boost your website's visibility in search engine results pages (SERPs) while providing helpful information to users who may have difficulty viewing images due to disability or other factors. So remember this crucial step when optimizing your images for improved SEO performance!
How Do I Make Sure Search Engines Index My Images?
Did you know that more than 12.8 billion images are indexed in Google? This staggering statistic highlights the importance of having your digital photos appear on search engine results pages (SERPs). Optimizing your images for improved SEO performance is crucial to ensure this happens. One of the key elements when doing so is ensuring search engines index them.
Use descriptive and relevant titles, descriptions, and alt-text tags to ensure your images are appropriately indexed. These should accurately reflect what's depicted in the image and incorporate keyword phrases associated with its content. Titles can be up to 70 characters long, while descriptions should contain no more than 160 characters. Alt text tags should also not exceed 125 characters – but more extended tags won't necessarily hurt rankings if used sparingly.
When creating filenames for uploaded images, avoid using generic names such as 'image1' or 'photo2'; instead, opt for a descriptive title that incorporates keywords related to the subject matter of the photo like "happy-woman-in-field_farmersmarket_NYC.jpg" Lastly,, optimizing file size helps speed up page loading times which improves user experience and encourages visitors to stay on your website longer – both factors which help boost overall SEO ranking potential.
With these tips in mind, you can maximize your chances of getting those valuable SERP placements – ultimately helping increase traffic to your site from image searches!
Conclusion
Optimizing your images for SEO can significantly improve your search engine visibility. Taking care of the image format, size, and alt text will help ensure your website's visuals are as discoverable by search engines.
Optimizing images should be an essential part of any good SEO strategy – you should pay attention to it. It may take some time upfront to get everything right, but in the long run, it'll pay dividends. So don't hesitate; investing a little effort now could boost your website later!
In summary, having great images on your site is only half the battle to improve your online presence. Thinking about how those same images can work hard for you from an SEO perspective is vital if you want to maximize the reach of your content.