Driving Growth for over 100+ brands since 2003
Wild Creek Web Studio is a result driven digital marketing company. We think and breathe the internet and bring a myriad of digital services under a single umbrella. We believe in getting you to the top, maximize your results and provide you unmatched reputation in the digital world.
We love building digital stories. Let's create yours!

Client Testimonials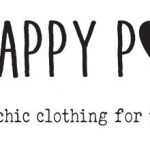 Aparna Avinasiappan
I'm Aparna and I have been in the designing business (clothing) for the past 14 years now and all these years I have operated independently. I have never had an online presence all these years, thanks to my clients who did the marketing for me!
In today's world online presence is almost like an essential feature for a business, but for some reason I did not subscribe to it.
Early last year I started working on a new venture which had to be launched online for various reasons. So once I decided to go online I met a bunch of people to get my website done, some told me this wasn't a feasible project, and the rest spoke in a language I could hardly assimilate. When I was almost about to give up, I met Praveen who totally changed my perspective about going online. The way he approached the project made me feel that it's not as complicated as I imagined it to be.
And once we started working on the project, it was indeed a great experience. I'm a no nonsense person and don't appreciate unsolicited advice. So the best part about working with Praveen was he intervened only where it was necessary. I'm also a person who is very specific about what I want, and Praveen made in-numerous changes until I was satisfied.
I had two main requests when my website was built, one, it had to look simple and classy, and secondly it had to be easy to navigate. I'm extremely satisfied with the way my site has turned out.
Thanks to Praveen and his team, who made me envisage my dream and bringing life to it!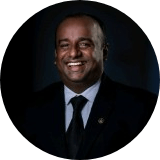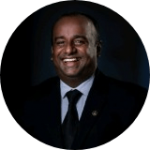 Lakshmanan Krish
They really understand what we want and provide a tailor-made solution.
The efforts have contributed to significant growth in quality leads and sign-ups for the business. Alongside the increasing inquiries, Wild Creek Web Studio is a productive partner. Their ability to manage several accounts and create relevant content are valuable assets.

Divya Moses K
Wild Creek comes across as this super intelligent smart company who gets things done. Intelligent, articulate, smart and zero faff. All the best Praveen!

Vibha S C
Wild Creek Web Studio comes across a company that handles everything with great ease. The team is highly passionate about what they do. Very flexible and open to ideas but does not compromise with the quality of work. It was pleasure working with Praveen – Highly creative & and enthusiast.

MANOJ PAUL
Praveen is a total package – jack of all skills. And a Web Marketing whizkid. Its fun to work with him and the synergy is great. Praveen is a good friend too and we are always in touch. A rare quality that you find in the current now you see me now you don't work culture.

SANTHOSH R
The one trait that stands out about Praveen is his creativity. He is the ideal guy to have on your team when you are striving to create something refreshingly different. His propensity to give attention to detail coupled with a can-do attitude makes him a valuable 'must-have' asset.

LAKSHMI KRISHNAMOORTHY
Praveen is a sincere and dedicated professional who works with a single-minded focus on whatever he sets out to achieve. An able and determined individual, I have seen him grow into a thorough professional with in-depth expertise in digital marketing. He is a soft-spoken and polite person gifted with the ability to coerce clients without pressure while guiding strategies to fruition

RAKESH KALRA
Praveen worked with us to figure out a content strategy which helped us grow SEO traffic as well us our social media presence. Praveen is aware of all the latest development in SEO and makes excellent recommendations based on his knowledge and experience. I recommend Praveen to anyone who is looking to grow their organic traffic

ASHOK KUMAR
Praveen has this fantastic ability to sift through the loads of information on your website and pinpoint the precise areas which require attention.
He then charts out a strategy to maximise the benefits of working on this area of focus.
The nett result is complete satisfaction for the client.
His expertise in Digital Marketing is deep-rooted and this helps him to deliver unparalleled service.
Just reach out to him and he will formulate a perfect strategy to enhance your online engagement.

NEHA GUPTA
It has been an absolute pleasure working with Praveen and I would strongly recommend him to anyone looking for a SEO expert. He is extremely methodical and gave me a detailed plan of what his approach was going to be.
He would also keep giving me advice on what other things I can do to improve the search rankings for my website.
Very communicative. After an initial introductory phone call, all my communication has been over email.
He is very proactive and would keep me in the loop on what all work was going on.
This makes it very easy to work with him remotely and I didn't have to waste time in follow-ups and unnecessary phone calls.
Most importantly, he truly helped us boost our organic search traffic significantly.
We noticed a 32% increase in overall traffic in less than 2 months