SEO, or search engine optimization, is essential for any business looking to get noticed online. But when it comes to SEO strategies, you can take two distinct paths: Enterprise SEO and Traditional SEO. So what's the difference between these two approaches?
The truth is that both have their advantages and disadvantages depending on your particular needs. With Traditional SEO, companies often rely on specific tactics, such as keyword stuffing, to rank higher in search engine results pages (SERPs). On the other hand, Enterprise SEO takes a more holistic approach by considering different factors like website architecture, user experience, and content quality.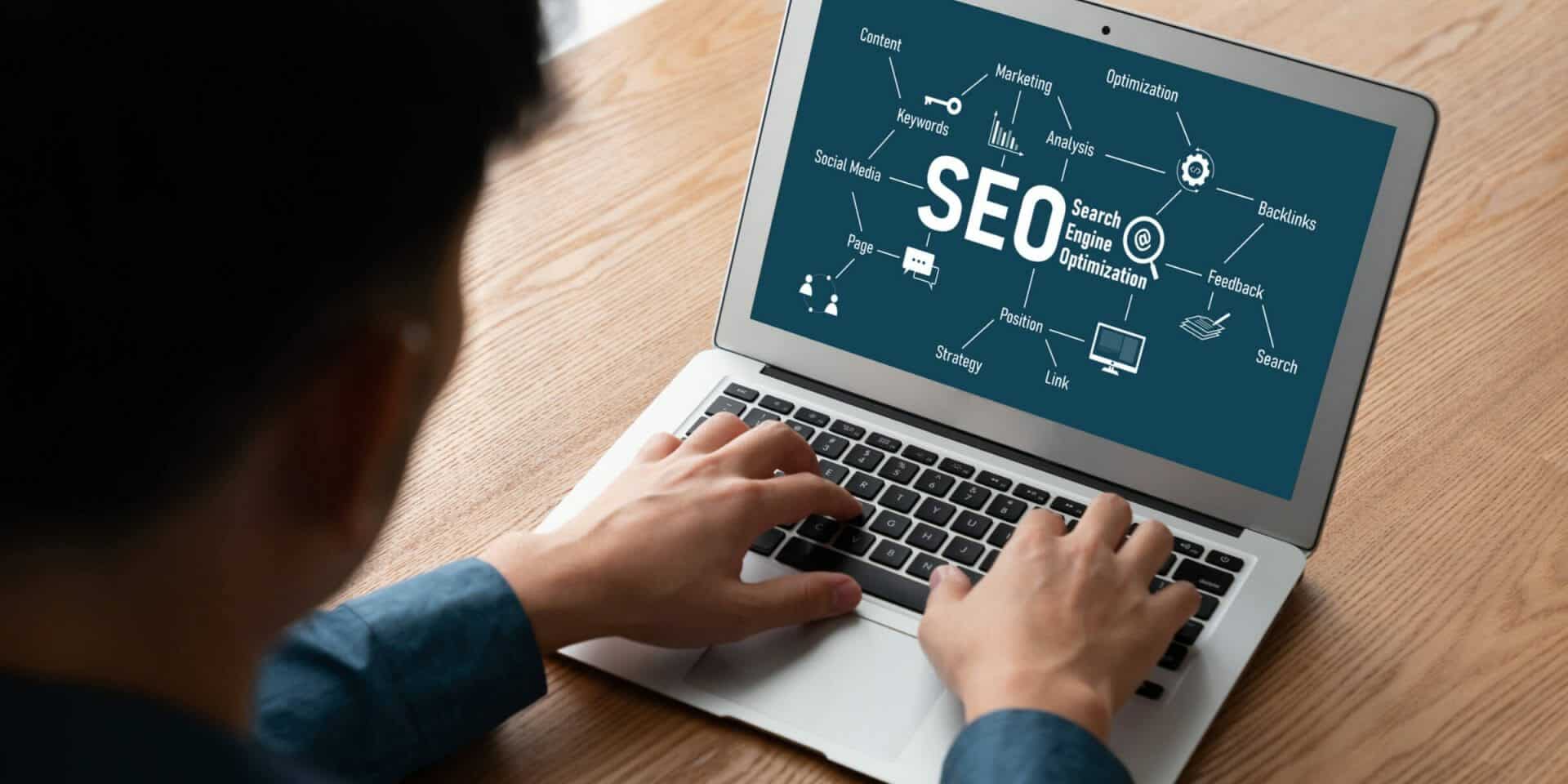 So, understanding the differences between Enterprise vs. Traditional SEO is vital if you're looking to maximize visibility and gain an edge over the competition while still adhering to best practices. We'll explore exactly how they differ so you can decide which strategy works best for you!
Defining Enterprise SEO And Traditional SEO
It's no coincidence that SEO is becoming more and more critical as businesses strive to increase their online visibility. But many people need to realize how two different types of SEO – enterprise SEO and traditional SEO – can be used in tandem or independently. Understanding the distinction between these two forms of optimization is critical to making informed decisions about marketing strategies.
Enterprise SEO focuses on larger websites with multiple levels of content, often owned by large organizations like international corporations or universities. Traditional SEO involves optimizing individual web pages for maximum visibility, usually within smaller companies or personal projects. The definition of each type of search engine optimization also applies to other digital marketing techniques, such as link-building and keyword research.
Comparing the two approaches reveals some stark differences: enterprise-level sites require much more knowledge and resources than those associated with traditional optimization tactics. Additionally, the overall goal for both may differ; while traditional SEO aims at improving organic rankings only, enterprise-level campaigns include additional objectives such as brand awareness, lead generation, and customer acquisition. With this in mind, let us look at some critical comparisons between the two types of SEO.
Critical Comparisons Between The Two Types Of SEO
A few critical comparisons should be considered when comparing enterprise and traditional SEO. The most important comparison is in the strategies employed by each type of search engine optimization. Traditional SEO focuses on optimizing websites for consumer-based searches, whereas enterprise SEO takes into account more complex queries from businesses as well as consumers. Additionally, cost can also be compared between the two approaches. Enterprise SEO tends to require more significant investments due to its complexity.
In contrast, traditional SEO often requires less money upfront but may take longer to achieve desired results. Lastly, another noticeable difference between the two types of search engine optimization is how they use data analysis and reporting methods; enterprise SEO typically involves more sophisticated processes than traditional SEO. This leads us seamlessly into discussing factors influencing enterprise seo vs. conventional seo.
Factors Influencing Enterprise SEO Vs. Traditional SEO
Moving on from the previous section, several factors influence enterprise SEO versus traditional SEO. These include enterprise seo factors, such as improving search engine results and optimizing website performance, and conventional SEO factors, like using effective optimization techniques and implementing successful strategies.
When it comes to enterprise SEO, some of the most important considerations are user experience, content relevance, page speed, mobile compatibility, and structured data markup. Improving these aspects can have a significant impact on overall search engine rankings. Additionally, following best practice guidelines for keyword targeting, link building, and URL structure can help improve organic visibility in SERPs (Search Engine Results Pages).
One must employ various techniques for traditional SEO tactics to maximize their efforts. This includes developing an optimized technical infrastructure through good site architecture and well-structured URLs; creating compelling content with relevant keywords; leveraging social media presence; tracking analytics data for insights into user behavior patterns; establishing backlinks with other websites; and conducting A/B testing for landing pages. All these elements should be considered when striving towards improved search engine rankings.
To compare both methods effectively against each other, it's also necessary to consider the challenges faced by both strategies: limited resources or budget constraints, competition from more significant players within an industry, lack of knowledge about current trends related to search engines algorithms; changing customer preferences over time, etc. Understanding how these obstacles affect either approach is essential in making the right decision when choosing between enterprise SEO vs. traditional SEO.
Challenges Faced By Both Strategies
It's estimated that 94% of search engine users must look past the first page of results. This means optimizing enterprise SEO and traditional SEO strategies is essential if businesses want to compete in today's digital landscape. However, several challenges for both methods need to be addressed.
Traditional SEO can be time-consuming and costly due to its manual nature. It requires significant effort from professionals who understand algorithms and have keyword research experience. Additionally, traditional SEO is limited to what a business can do on their website; they need to be able to control backlinks or external content affecting rankings.
Enterprise SEO also comes with issues such as scalability and cost. As businesses grow more prominent, so does the amount of content being created, making it more challenging to keep up with optimization efforts across all pages. There might also be a need for more resources available within the organization, which could drive costs up when outsourcing help from experienced professionals.
Both enterprise SEO and traditional SEO present unique obstacles for businesses looking to increase visibility online — but with proper planning and strategy, these hurdles can be overcome by implementing best practices for each approach.
Best Practices For Implementing Enterprise SEO and Traditional SEO
When it comes to SEO implementation and optimization, there are distinct differences between enterprise SEO practices and traditional SEO practices. Enterprise SEO is often more complex in its strategy than conventional SEO, as it focuses on a holistic approach that coordinates all aspects of the business's digital presence, including website design, content development, social media outreach, and analytics tracking. On the other hand, conventional SEO approaches focus mainly on improving content quality and link building while using keyword research to better target users searching for specific terms within search engines.
The main difference between enterprise SEO and traditional SEO lies in their respective strategies. Whereas enterprise SEO requires an overarching strategy across many channels, traditional SEO only needs one medium, such as organic search traffic or pay-per-click campaigns. Additionally, enterprise SEO considers how customers interact with different types of content from various channels. In contrast, traditional SEO solely optimizes web pages for specific keywords.
Knowing the best practices for each type of optimization can help businesses decide which is right for them based on their goals and objectives. When considering either option, understanding what works best for your company's marketing plan should be a top priority. Investing in professional services may also be beneficial if you need more resources or experience to successfully implement either form of optimization.
Deciding Which Is Right For Your Business
As the sun sets on traditional SEO, a new dawn of enterprise SEO emerges. Businesses must consider many differences between these two approaches to search engine optimization when deciding which is right for them. While both strategies have their advantages and disadvantages, understanding what makes each one unique can help you reach an informed decision about which strategy is best suited to meet your business needs.
Regarding implementation, enterprise SEO requires an overarching strategic approach, while traditional SEO relies heavily on tactical solutions. Enterprise strategies involve considering numerous website elements, including design, content, user experience (UX) features, technical structure, backlinks, and more, to create an integrated environment that meets the individual requirements of a particular business model or industry sector. Traditional SEO focuses mainly on optimizing existing web pages through keyword research and targeted link-building activities. However, this tactic often fails to provide long-term SEO success as technologies advance rapidly.
Choosing between enterprise SEO and traditional SEO will ultimately depend upon the specific objectives of a given organization – budget constraints, timeline parameters, and other factors should also play a role in determining which type of solution is most suitable for meeting those goals. Businesses who invest time into researching both options thoroughly before making their final decision stand to realize greater returns over time than those who rush headlong into investing in either strategy without fully understanding how they align with their overall marketing plan.
The Future Of SEO For Businesses
Moving forward, businesses need to be aware of the current trends in SEO and how they can affect their overall strategies. Search engine optimization (SEO) constantly evolves as technology advances, so companies must ensure that their website content is optimized for search engines. Businesses need to stay up-to-date on the latest SEO solutions, techniques, and strategies available in order to remain competitive in a crowded online landscape.
Businesses should also watch for new technological developments such as voice recognition software like Alexa or Google Home, which are becoming more popular with consumers daily. This means optimizing your website for natural language queries is no longer optional; it's essential to reach more customers. Additionally, mobile devices have revolutionized the way people access information online, and companies must ensure that their websites are responsive and accessible across multiple platforms if they want to maximize visibility.
When creating an effective SEO strategy, businesses should focus on providing relevant content tailored specifically to target audiences while adhering to best practices established by search engines like Google. Investing time and resources into understanding customer needs will help organizations create valuable content that stands out from competitors and helps them build trust within their respective markets. Ultimately, this will pay off when potential customers discover your business through organic searches – leading them to purchase products or services from you over other brands who have yet to take the same steps toward improving their SEO presence.
With these considerations in mind, it's clear why enterprises must invest in enterprise seo instead of traditional SEO: enterprise seo offers comprehensive insights into a company's digital marketing performance along with advanced analytics tools for measuring ROI, whereas traditional SEO focuses only on keyword rankings without taking into account any other factors related to user experience or engagement levels.
What Distinguishes Enterprise SEO From Traditional SEO?
When considering enterprise SEO versus traditional SEO, there are several distinct differences. While the goals of both approaches remain the same—increasing visibility and traffic for a website—the methods used to achieve those goals differ significantly. Here are three significant distinctions between enterprise SEO and traditional SEO:
Size and Scope – Enterprise SEO is more expansive than traditional SEO as it requires an in-depth analysis of a brand's entire web presence across multiple websites, platforms, countries, languages, etc. At the same time, conventional SEO typically focuses on one domain or section of a site at a time.
Resources – The resources dedicated to an enterprise SEO strategy tend to be much larger than those allocated to standard search engine optimization efforts due to their size and scope. Additionally, enterprise-level organizations may require additional technical expertise, such as developers or UX/UI designers, compared to smaller businesses that can often handle their digital marketing initiatives using off-the-shelf tools.
Budget – Since enterprise-level organizations usually access more excellent resources and personnel capabilities, they naturally require higher financial investments for optimal results when investing in an effective long-term organic search campaign strategy. These budgets could include costs associated with content creation, link-building activities like outreach campaigns or sponsored blog posts, external audits from third-party vendors specializing in large-scale projects, etc.
In light of these decisive differences between enterprise seo vs. traditional SEO, it's clear why investing in enterprise solutions is necessary for any organization that wants to succeed online. By leveraging the right combination of tactics explicitly tailored to your business objectives within an appropriate budget range, you can maximize ROI potential over time, resulting in increased leads and revenue growth opportunities down the line.
Why Investing In Enterprise SEO Solutions Is Necessary
In an ever-evolving digital sphere, investing in enterprise SEO solutions is a necessity of the times. Enterprise SEO, or search engine optimization tailored to larger businesses and corporations, fundamentally differs from traditional SEO tactics used by individuals and small business owners. Whereas traditional SEO focuses on optimizing content for specific keywords and phrases, enterprise SEO considers the entire user journey: understanding how users interact with your website to find what they need quickly and easily. With this information at hand, optimizing the customer experience across multiple devices becomes easier while ensuring that you're delivering results faster than ever before.
As such, investing in enterprise SEO solutions can help build brand trust and improve overall visibility within the online landscape. It also helps increase organic traffic by providing better ranking opportunities for targeted keyword searches related to your products and services, thus allowing customers to find exactly what they are looking for when searching through Google or any other major search engine. Furthermore, enterprise seo investments can further enhance user engagement rates by helping customers navigate web pages more efficiently, which leads to higher conversion rates over time.
It's clear then that investing in enterprise SEO solutions is necessary not just because of its potential ROI but because of the potential for improved customer satisfaction & loyalty down the line. By staying ahead of algorithm updates & adapting to emerging trends & technologies early enough, companies can gain a competitive edge that will benefit them long after their initial investment. Understanding the challenges of enterprise SEO requires analysis & strategic planning both upfront & ongoing, so companies must be proactive if they want to see success in today's digital world.
Understanding The Challenges Of Enterprise SEO
Enterprise SEO presents a different set of challenges than traditional SEO. While the benefits of traditional SEO are tangible, enterprise SEO comes with more risks. It requires more excellent strategy implementation to realize its full potential. This can lead to additional costs in terms of resources and time that must be accounted for when considering an enterprise seo approach versus a traditional one.
The success or failure of an enterprise-level SEO campaign depends mainly on how well the strategy is implemented. A good SEO strategy must account for multiple stakeholders, content across various platforms, and technical components such as website architecture and coding standards. In addition, it's essential to consider the cost-benefit analysis of implementing an enterprise seo plan versus continuing a traditional SEO strategy.
Organizations need to weigh these factors carefully before deciding their SEO strategies. The complexities associated with enterprise-level campaigns require considerable dedication from all parties involved to achieve desired results without incurring excessive costs or other risks. With careful planning and sufficient resources, organizations can position themselves for successful outcomes with their enterprise search engine optimization efforts. As we move ahead, let's explore how best to implement an effective enterprise strategy.
How To Implement an Effective Enterprise Strategy
Implementing an effective enterprise SEO strategy requires a comprehensive understanding of the resources and risks associated with such techniques. This section will provide insight into how to implement an effective enterprise SEO strategy, including what risks it entails and its cost-benefits.
| | | |
| --- | --- | --- |
| Enterprise SEO Strategies | Cost | Benefits |
| Optimize content for better organic search rankings | Time to produce quality content + implementation costs | Increased website visibility & leads |
| Implement technical SEO improvements on site (indexability) | Development time & skills required for implementation | Improved user experience, increased page speed performance & improved indexation by search engines |
| Quality link-building outreach campaigns | Resources dedicated to research/outreach efforts & reporting tools needed | Authority is built over time, creating more trust in the brand with search engine algorithms |
It's important to understand that while implementing these strategies may incur certain costs, they can generate long-term benefits that outweigh the initial investment. For example, technical optimizations may take development time but result in faster site speeds and higher rank positions in search results due to improved indexation by search engines. Quality link-building campaigns require dedicated resources but offer immense authority over time and trust from search engine algorithms. In this way, enterprises can realize a positive return on their investment when utilizing proper enterprise SEO solutions.
Benefits Of Utilizing Traditional Strategies
It's like the adage: you can have your cake and eat it too. Utilizing traditional strategies for SEO alongside enterprise ones is a great way to get the best of both worlds, ensuring that all bases are covered to maximize search engine visibility. The benefits of combining these two approaches cannot be understated – from increased traffic, higher rankings, and better ROI to improved reputation management and brand consistency.
When it comes to traditional strategies, there are numerous advantages they offer over their enterprise counterparts. Traditional SEO typically requires fewer resources due to its more straightforward approach. Traditional techniques also take less time than enterprise ones since they focus on specific aspects rather than an entire website overhaul. Furthermore, while enterprise SEO may require specialized skillsets such as coding knowledge or experience with analytics tools, many traditional strategies don't need this expertise, thus allowing companies without extensive technical backgrounds to benefit from them.
Another critical advantage of utilizing traditional strategies is cost-effectiveness; because the process tends to be simpler and quicker than its counterpart, businesses save money by avoiding hiring specialists or investing in expensive software programs. Finally, thanks to the widespread availability of free online tutorials and other helpful resources related to basic SEO practices such as keyword research or meta tag optimization (among others), any business owner should be able to learn how to employ effective techniques within minimal time frames at little expense.
With so many tangible benefits associated with traditional SEO methods – including greater reach and lower costs – analyzing the cost-benefit ratio of each option becomes essential when deciding which strategy will yield optimal results for one's particular needs.
Analyzing The Cost-Benefit Ratio Of Each Option
When considering the cost-benefit ratio of enterprise SEO and traditional SEO, it is essential to understand that each option comes with its pros and cons. The costs associated with each type of SEO will vary depending on several factors, such as the website's size, geographic location, and whether or not specialized services are needed. However, enterprise SEO can be more expensive than traditional SEO due to the enormous scope and complexity involved in an enterprise solution.
The benefits associated with both types of SEO also differ significantly. Traditional SEO tends to yield quicker results because campaigns have a narrow focus compared to an enterprise solutions. On the other hand, while it may take longer for an enterprise campaign to show results, they often provide higher ROI over time since they address all aspects of digital marketing rather than just focusing on one part, such as organic ranking. Furthermore, enterprises can access specialized tools that track performance across multiple channels and optimize based on actual data.
When comparing the two options from a cost-benefit perspective, businesses need to consider their long-term objectives when deciding which route to go down. For example, if achieving quick wins is desired, then traditional SEO might be better suited; however, an enterprise solution would be recommended if there's a need for comprehensive visibility across multiple channels. It is worth noting that regardless of the chosen option, resources and tools are available to help optimize results even further.
Recommended Resources and Tools For Optimal Results
Seo resources and tools can be a great way to ensure optimal results for both enterprise SEO and traditional SEO. Here are three recommended solutions for businesses looking to optimize their online presence:
Cost-benefit analysis

 – This is an essential part of any successful strategy, regardless of your approach. It involves comparing the costs associated with each type of SEO technique against the potential benefits they could yield.

Enterprise Strategies

 – When it comes to enterprise SEO, some unique techniques need to be employed to maximize success. An experienced SEO provider will have access to specialized tools and knowledge that may not be available through traditional methods.

Traditional techniques

 – Traditional SEO exists in today's digital landscape and should always be remembered when creating an optimization plan. Utilizing a combination of these approaches can often lead to superior results compared to either method alone. It is also essential to recognize the time commitment needed when using different seo resources and tools effectively; this aspect must also factor into your cost-benefit analysis. With careful consideration given to all elements involved, businesses can make sure they choose the right solution for their needs while maximizing return on investment (ROI).
Addressing Potential Risks Associated With Each Approach
Moving on from the recommended resources and tools for optimal results, it's essential to consider potential risks associated with enterprise SEO and traditional SEO strategies. Enterprise SEO is known for its comprehensive approach requiring more significant financial investments. If a company fails to see returns or properly maintain its campaigns, it could suffer severe losses due to mismanaged funds. Traditional SEO has its own risks, too; as algorithms evolve quickly over time, companies must be prepared to adjust their tactics accordingly.
When weighing up the risks associated with either strategy, specific considerations should be taken into account. Firstly, businesses should understand how each type of SEO works and what metrics need monitoring before investing any money into a campaign – this will help them decide whether an enterprise or traditional approach would generate better outcomes. Secondly, they should also ensure access to sufficient resources such as technical expertise and staff hours to monitor campaigns effectively. Without these essential components, even the best SEO strategies may fail.
Finally, enterprises using both approaches together might face additional complexity when managing multiple campaigns simultaneously – understanding critical differences between both types of SEO can help reduce confusion and maximize efficiency within the workplace. With careful consideration given upfront about potential risks involved with either strategy, organizations should be well-positioned to make informed decisions on which route is more likely to bring success.
Frequently Asked Questions
What Is The Ideal Budget For Enterprise SEO?
When allocating resources for enterprise SEO, it's essential to consider how much budget should be given. But what is the ideal budget for enterprise SEO? Well, that depends on a range of factors, such as the scope and scale of your goals, competition in the market, and other such considerations.
The cost of enterprise SEO can vary widely depending on your required services. Generally speaking, pricing models for enterprise SEO may include fixed-fee projects or retainer-based monthly contracts. When determining an appropriate budget allocation for enterprise SEO, one should consider opportunities like link-building campaigns and content-creation initiatives, which could benefit the long-term.
It's important to remember that all businesses are unique regarding their SEO needs and budgets. That said, before investing in any kind of SEO activity, organizations must conduct thorough research on the current competitive landscape so they can make informed decisions about how much they need to spend on enterprise SEO services. This will help them ensure maximum return from their investment in increased visibility, site traffic, leads, and sales over time.
Can Traditional SEO And Enterprise SEO Be Used Together?
Can traditional SEO and enterprise SEO be used together? This question is gaining attention as businesses seek to maximize their search engine optimization (SEO) efforts. The answer lies in understanding how the two types of SEO differ and how they can work together.
Traditional SEO focuses on optimizing webpages, using keywords highly searched by consumers. It relies heavily on metadata tags and technical elements like image alt-texts and header tags. Enterprise SEO takes a more comprehensive approach, incorporating content strategy, audience targeting, competitive analysis, outreach campaigns, and brand positioning into its system. It also emphasizes user experience when crafting pages around topics instead of specific keywords.
The good news is that both forms of SEO don't have to be mutually exclusive; there are several scenarios where using them together could improve overall results. Combining traditional keyword research with the enterprise's focus on topic clusters may help boost rankings significantly as it creates cohesive content with multiple relevant keywords per page. Additionally, combining the technical know-how from traditional SEO with a strategic plan from enterprise SEO can create an effective long-term solution for driving traffic to your website.
Ultimately, you want to get the most out of your SEO efforts. In that case, it pays off to use both approaches strategically – leveraging the strengths of each one while minimizing any potential overlap or redundancies between them.
How Do I Measure The Success Of My Enterprise SEO?
Measuring the success of enterprise SEO is like trying to unravel a complex web – it can be difficult. Still, you'll eventually get there with the right metrics and tracking methods. When it comes to understanding how to measure SEO success for any business, big or small, there are several ways that you can track progress to ensure your efforts are paying off.
When looking at enterprise SEO metrics, one of the most critical aspects is tracking performance against key objectives. This could include anything from website traffic and conversions to rankings on significant search engines like Google and Bing. To understand if your SEO campaign has succeeded, you should also look at factors such as time spent on a page, bounce rate, user engagement levels, and referral sources. All these elements will help indicate whether or not people have found what they were searching for when visiting your site.
Another way to measure SEO success is using specific tools designed to track results over time. Many companies have invested in software development solutions that enable them to monitor their organic search engine ranking positions across all major search engines. These systems provide insight into areas where improvement may be needed and identify opportunities that may increase visibility within search engine results pages (SERPs). Additionally, some services offer detailed reports showing how visitors interact with each page once they reach it – giving valuable insight into why certain landing pages perform better than others.
By monitoring how users engage with content and making changes accordingly, businesses can improve their chances of achieving long-term SEO success. From analyzing keyword trends over time to setting up goals around website visits and conversion rates, plenty of practical measures are available for enterprises wanting to maximize their ROI from their digital marketing strategies.
Is The Cost Of Enterprise SEO Worth It?
When considering whether or not the cost of enterprise SEO is worth it, there are a few essential things to consider. When looking at pricing for enterprise SEO, it's necessary to analyze both the pros and cons associated with this search engine optimization strategy.
To understand if the cost of enterprise SEO is indeed worth it, here are three key points to evaluate:
The initial investment required in comparison to traditional SEO strategies

The time needed to implement an effective plan

Potential returns on investments (ROI) that could be made by utilizing enterprise SEO
On the one hand, investing more money upfront can mean faster results when leveraging enterprise SEO versus other options due to its comprehensive approach. Additionally, without needing as much time invested into marketing, businesses can concentrate their focus elsewhere while achieving organic solid visibility gains over time. However, depending on your organization's specific needs and budget constraints, large outlays upfront might not be feasible nor necessarily provide long-term value in terms of ROI.
Therefore, before committing resources to implement an enterprise SEO program, companies should carefully assess what will work for them based on current goals and future objectives. It may require some trial and error, but finding the right balance between price point and effectiveness can make all the difference in realizing success from an organizational standpoint.
Can a Small Business Benefit From Enterprise SEO?
Can a small business benefit from enterprise SEO? This is an essential question for any company, large or small. Many advantages of enterprise SEO come with higher costs than traditional SEO services – but what about smaller businesses? Are there still benefits to be gained from investing in this type of service? The answer is yes. Though it may appear more expensive at first glance, it can provide significant cost savings in the long run when you factor in all the potential rewards associated with enterprise SEO. For example, while traditional SEO focuses on optimizing individual pages and keywords, enterprise SEO takes a broader approach to marketing by targeting entire industries and market segments. This allows small businesses to take advantage of more significant trends rather than simply hoping their website will rank organically over time. Additionally, because enterprise SEO often involves working directly with digital marketing experts familiar with specific markets, they can help pinpoint opportunities that may have been overlooked before embarking on a campaign.
When considering whether or not to invest in enterprise SEO, it's also important to consider how much value your team will gain from such an investment – both tangible and intangible. On the definite side, having access to cutting-edge technology and tools tailored specifically for search engine optimization can improve efficiency substantially. Moreover, leveraging data-driven insights into consumer behavior provides invaluable knowledge which can be used to shape future campaigns with precision and accuracy. Intangible benefits include improved employee morale and enhanced customer credibility due to increased visibility online. In short, taking full advantage of every available resource is essential for success today, which only becomes possible through powerful strategies like Enterprise SEO. Small businesses should weigh up the pros and cons carefully before deciding between traditional vs. enterprise solutions – but ultimately, those willing to make the extra effort stand to reap considerable dividends down the road.
Conclusion
In conclusion, enterprise SEO and traditional SEO can both be beneficial for businesses of all sizes. When considering which type of SEO to invest in, it is essential to consider the cost, time commitment, and desired results.
For those with a larger budget and looking for long-term success, enterprise SEO could be an ideal solution as it offers more comprehensive strategies tailored specifically to their business needs. Traditional SEO can still be successful if implemented correctly for smaller businesses with different resources available.
Ultimately, when deciding between enterprise or traditional SEO, it's best to evaluate your current situation and determine what will give you the most return on investment. With careful consideration and research into these two options, any business can succeed with the right strategy and implementation plan.