Link building is a vital process that dictates the success of any search engine optimization (SEO) campaign. The quality and quantity of your links practically determine how your site appears in the search results of its respective keywords. If done right, your website becomes more visible to your audience, resulting in increased organic traffic that you can convert into leads and sales.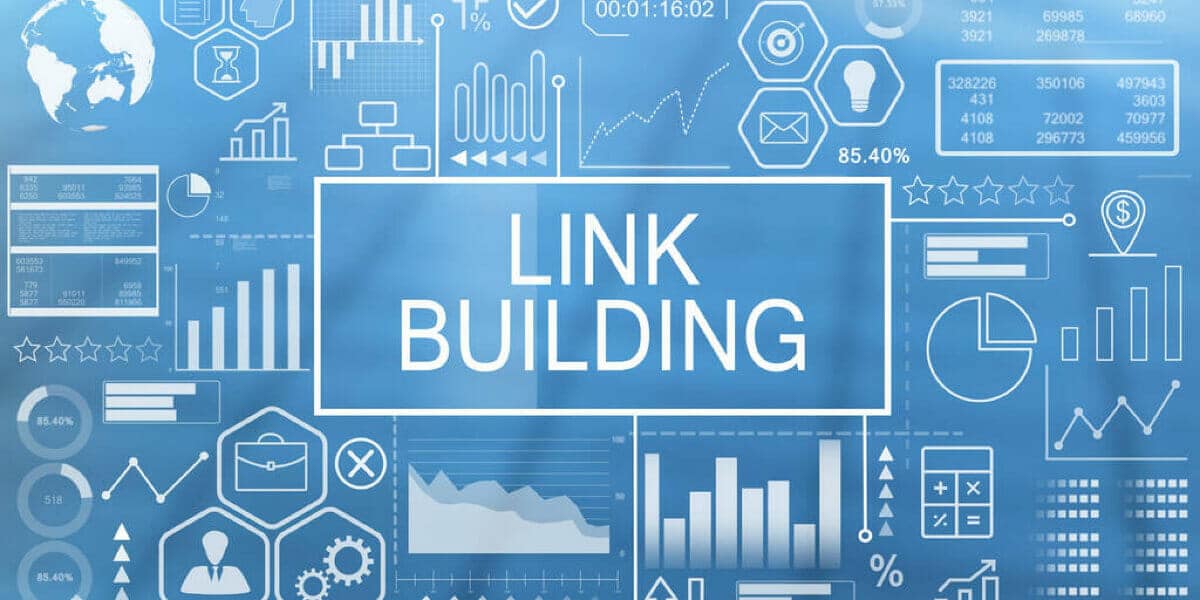 What Is White Hat Link Building?
White hat link building is a term used to describe acquiring links to a website through legitimate and ethical means. This can include creating valuable content that other websites will want to share, participating in online communities and forums related to your niche, or reaching out to bloggers and other websites with high authority in your field.
This is opposite to black hat link building, which is the process of getting links to a website through illegitimate ways. Its methods include spamming blog comments, directories, and social media sites with low-quality links or using automated software to create fake links or manipulate search engine rankings.
While black hat methods may get immediate results, they will eventually get you penalized by Google and other search engines. This can lead to a significant drop in your website's ranking, traffic, and revenue. As such, it's always best to stick with white hat techniques.
Why Go White Hat?
While black hat methods remain a tempting option, many SEO experts would prefer to stick to white hat link building strategies. The reason for this is that there are a number of advantages to using white hat techniques:
It's a more sustainable way to build links, as it doesn't involve any unethical or artificial methods that could get your website penalized by Google.
It helps you build your relationships with other site owners and bloggers, which can lead to more opportunities for guest blogging, collaborations, and even joint ventures.
The quality of your backlinks is much more important than the quantity, so white hat link building will lead to better search engine rankings over time.
Your website is more likely to get traffic from referring sites if the links are coming from high-quality and relevant sources.
How to Build Links the White Hat Way?
Now that we've gone over what white hat link building is and why you should do it let's look at how you can get links in completely legal and ethical manner. There are many different ways to approach white hat link building, but here are the general steps:
Identify high-quality, relevant websites to link to your content.
Reach out to the webmasters of those sites and ask if they would like to link back to your content.
If they are, provide them with a link to your content and ask them to add it to their website.
Monitor the progress of your links and make sure that they are being added to the correct websites.
Top 10 White Hat Link Building Tools
White hat link building takes time and definitely will need plenty of effort from your end. As such, it's important to have the right tools in your arsenal to simplify the process and make it more efficient. These tools can help you find new link opportunities, keep track of your backlinks, help you build relationships with other bloggers and websites, and generally help you get more ethical backlinks with less time and work.
Here are some of the best white hat link building tools:
Prospecting Tools
Backlink prospecting is important in finding websites that could potentially link to your own. It practically helps you focus your efforts on opportunities that are more likely to result in an actual link. There are so many ways to find backlink prospects, but the following tools make the process easier and more efficient:
1. Ahrefs
Ahrefs is an incredibly powerful tool for backlink prospecting. With its extensive database of backlinks and website rankings, Ahrefs can help you find quality link prospects for your website. Additionally, Ahrefs' "Site Explorer" tool allows you to see which websites are linking to your competitors, so you can find potential link partners for your own site.
2. ContactOut
If you're in the market for a tool that can help you enrich your backlink prospecting data, look no further than ContactOut. This email finder tool practically minimizes the effort to find contact information of anyone on LinkedIn, which is a great way to find the right people to contact when building links from any website. With ContactOut, you can easily gather the contact information you need to get in touch with decision-makers at any website.
3. ZeroBounce
ZeroBounce is a great tool for validating backlink prospecting data. It can help you know if a particular website is worth pursuing as a potential backlink source. ZeroBouncescans domains and checks for email addresses validate them and determine whether or not they are deliverable. This can help you avoid wasting time on websites that are not likely to provide any value as backlink sources.
Email Outreach Tools
Once you have identified your link building prospects, the next step you should take is to reach out to them to request a link from their site. This process is known as email outreach, and there are a number of tools that can help make it easier, such as:
4. NinjaOutreach
If you want a tool to help with your email outreach for link building, NinjaOutreach is worth checking out. It's a great tool for finding contact information for potential link partners, and it makes it really easy to send out mass email campaigns. You can also track your success rate so you can see what tactics are working best for you.
5. Mailshake
Mailshake is a tool that can make email outreach much easier and faster, and it also requires less effort on your part. The tool allows you to create email templates that you can use for your link building campaigns. This makes it easy to create customized messages that will appeal to your backlink prospects. Mailshake also provides you with statistics that help you track the success of your campaigns. This information can help you tweak your campaigns so that they are more successful.
6. Lemlist
If you're looking for a tool that can help you personalize your email outreach for link building, then Lemlist is definitely worth checking out. With Lemlist, you can create custom email templates that are tailored to the individual you're reaching out to. This makes your pitch more relevant and personalized, which can increase your chances of getting a response and, therefore, a link.
Campaign Tracking Tools
Acquiring links is just half of the link building aspect of your SEO battle. You'll still need to keep track of your search engine ranking and see how your campaign is performing. Do you need to ramp up your link building efforts, or are there bad links that are dragging you down the SERPs? In any case, here are some great tools to track the links you've built and more:
7. Majestic
Majestic is one of the most popular SEO tracking and monitoring tools available on the market. It provides users with data that can help them refine their SEO campaigns, including detailed information on backlinks, referring domains, and other important metrics. Additionally, Majestic offers a wide variety of features and tools to help users track their website's SEO progress and performance.
8. Semrush
The main feature of Semrush is its ability to track your website's ranking in Google and other search engines. You can see where you rank for specific keywords, how your ranking has changed over time, and what you must do to improve your SEO position. Semrush also provides information on how much traffic your website is receiving, where your traffic is coming from, and what pages are generating the most traffic. This information can help you identify which aspects of your SEO strategy are working well and which areas need improvement.
9. Sitechecker
Sitechecker is a tool that allows you to audit your link building and SEO campaign. It provides you with a detailed report of your website's SEO health, including information on your website's backlinks, anchor texts, and social signals. The tool also offers a wide range of features, including backlink analysis, site audit, competitor analysis, keyword research, and more. It is especially useful for identifying any potential issues with your website's SEO health and fixing them quickly.
10. Linkody
SEO campaigns can be greatly enhanced by using Linkody's backlink tracking feature. This tool allows you to see all of the websites that are linking back to your site. This information is vital for improving your SEO because you can see which websites are helping to improve your ranking and then focus your efforts on strengthening those relationships. Additionally, Linkody is an affordable tool – making it a great value for your SEO budget.
The Wrap Up
So there you have it—three essential white hat link building tools that will make your life a whole lot easier. But we know there are plenty of other great tools out there, so tell us about your favorites in the comments below! And remember, always use caution when evaluating new tools, as not all of them are created equal. The key is to find the ones that best fit your needs and help you achieve your desired results. Happy link building!