In March 2022, we began working with a leading B2B education company in the US. The company had previously invested heavily in paid ads and tried working with another agency before contacting us for help with their digital marketing efforts.
We started by conducting on-page audit and optimization, and building high-authority backlinks. Throughout the 12-month campaign, we significantly improved the company's search engine rankings and increased organic traffic.
In this case study, we'll take a closer look at our SEO strategy and the results we were able to achieve for the company.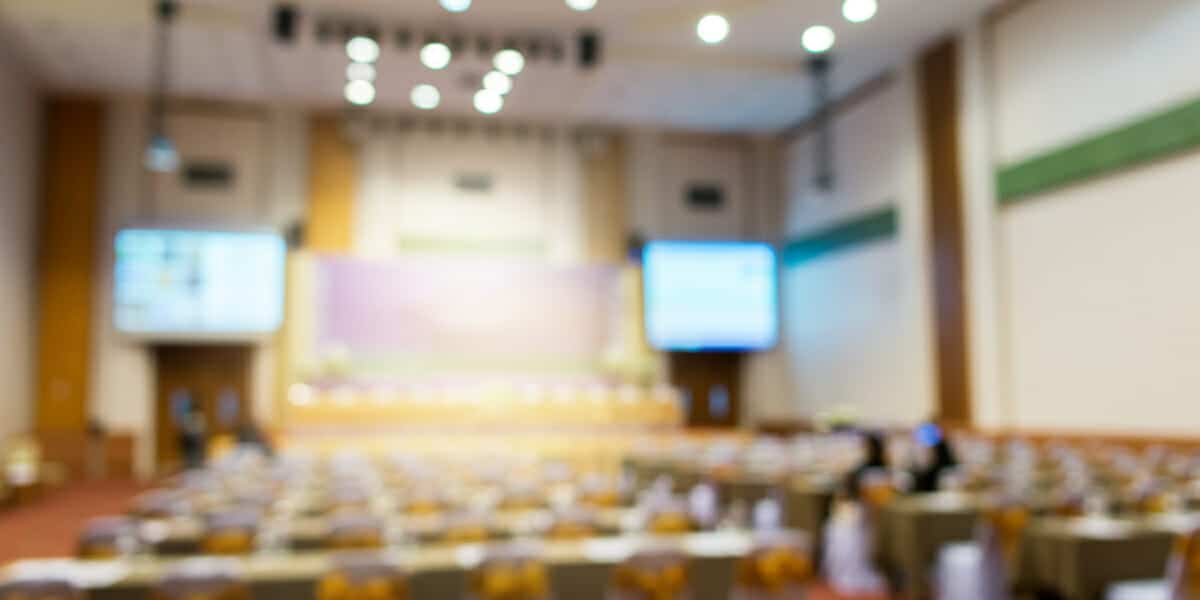 Client Background:
Client is a leading provider of professional training to teachers & schools in the United States. They bring together nationally known authors and experts in social-emotional learning, classroom management, school discipline, innovative teaching strategies, and school safety. They also offer continuing education and online training courses for educators.
Client Goals:
The client had previously tried paid ads and worked with another agency but has not achieved the desired results. They were looking to improve their online visibility and attract more organic traffic to their website through search engine optimization (SEO).
Wild Creek Strategy:
Our team started working on the client's SEO in March 2022. We began by conducting a comprehensive audit of their website to identify any technical issues that may have been holding them back. We then optimized their on-page content to ensure it was search engine-friendly and included relevant keywords.
We focused on building high-authority backlinks to the website to improve its domain authority and search engine ranking. Our team also conducted extensive keyword research to identify relevant keywords that we could target to improve website's search engine visibility.
Results Generated:
The SEO work done for the client produced significant results in just 12 months. Here are the key metrics: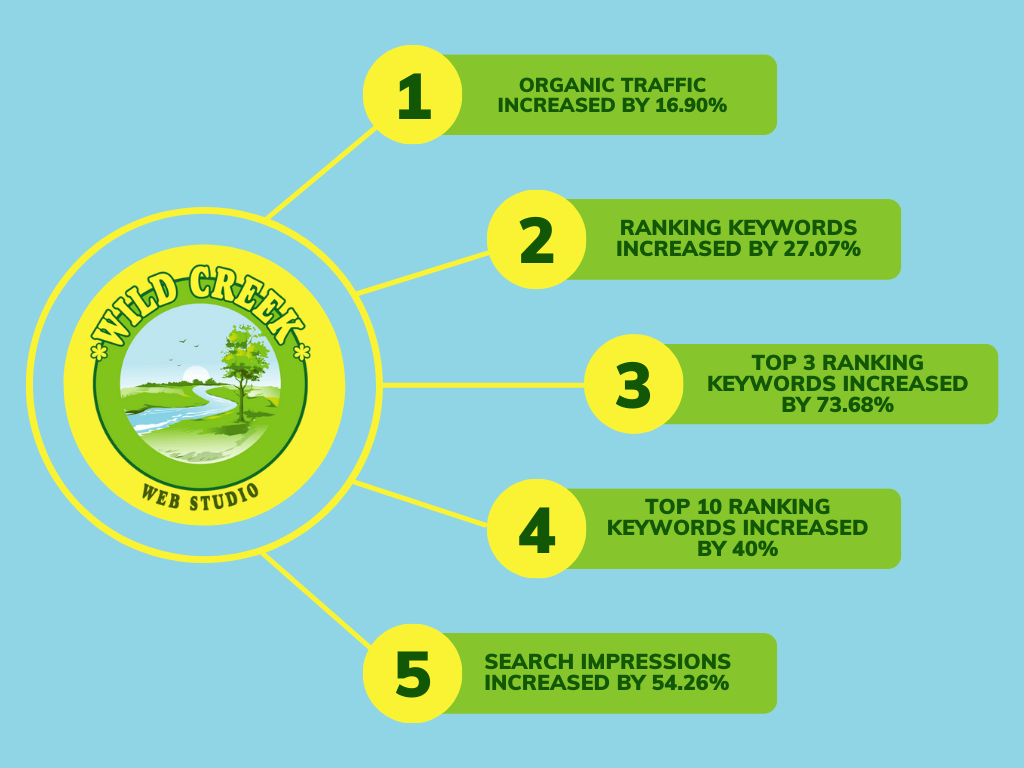 Organic traffic increased by 16.84% YoY.
The number of ranking keywords increased by 27.07%.
The number of Top 3 ranking keywords increased by 73.68%.
The number of Top 10 ranking keywords increased by 40%.
Search impressions increased by 54.26%.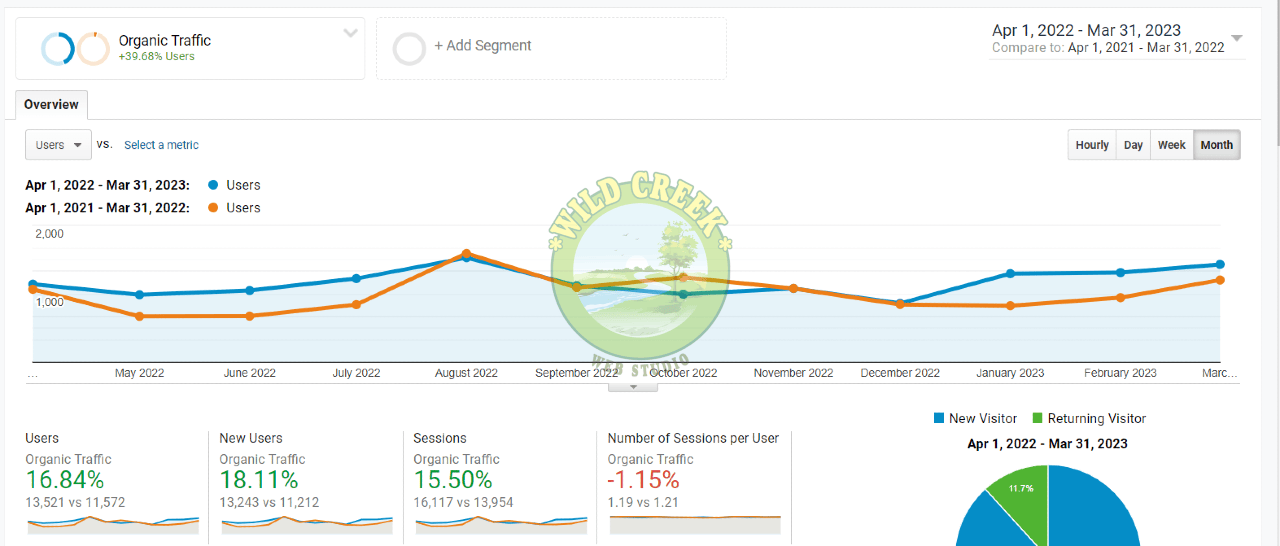 With increased keywords and top-ranking positions, the website is now better positioned to reach its target audience and expand its customer base.
Conclusion:
Our team's comprehensive SEO strategy helped the client to achieve its business goals by improving its online visibility and attracting more organic traffic to its website. The increase in search engine rankings and the number of ranking keywords has helped them to reach a larger audience, which is crucial for a B2B education company in the US. Our team continues to work with the client to ensure their SEO strategy remains practical and current with industry trends.