Are you looking for a way to give your business an edge in the online marketplace? SEO, or search engine optimization, is one of the best strategies for long-term success. 
SEO has become increasingly important in recent years as more and more people use search engines like Google and Bing to find what they're looking for. Businesses that don't invest in SEO miss out on valuable opportunities to reach new customers and gain a better visibility within their industry. With proper implementation, SEO can bring higher website traffic and improved conversions.
This article explores why SEO should be part of every business's growth strategy. From improving brand awareness to increasing customer loyalty, these reasons show how investing in SEO now can pay dividends later. Read on to learn why SEO is the best long-term investment for your company!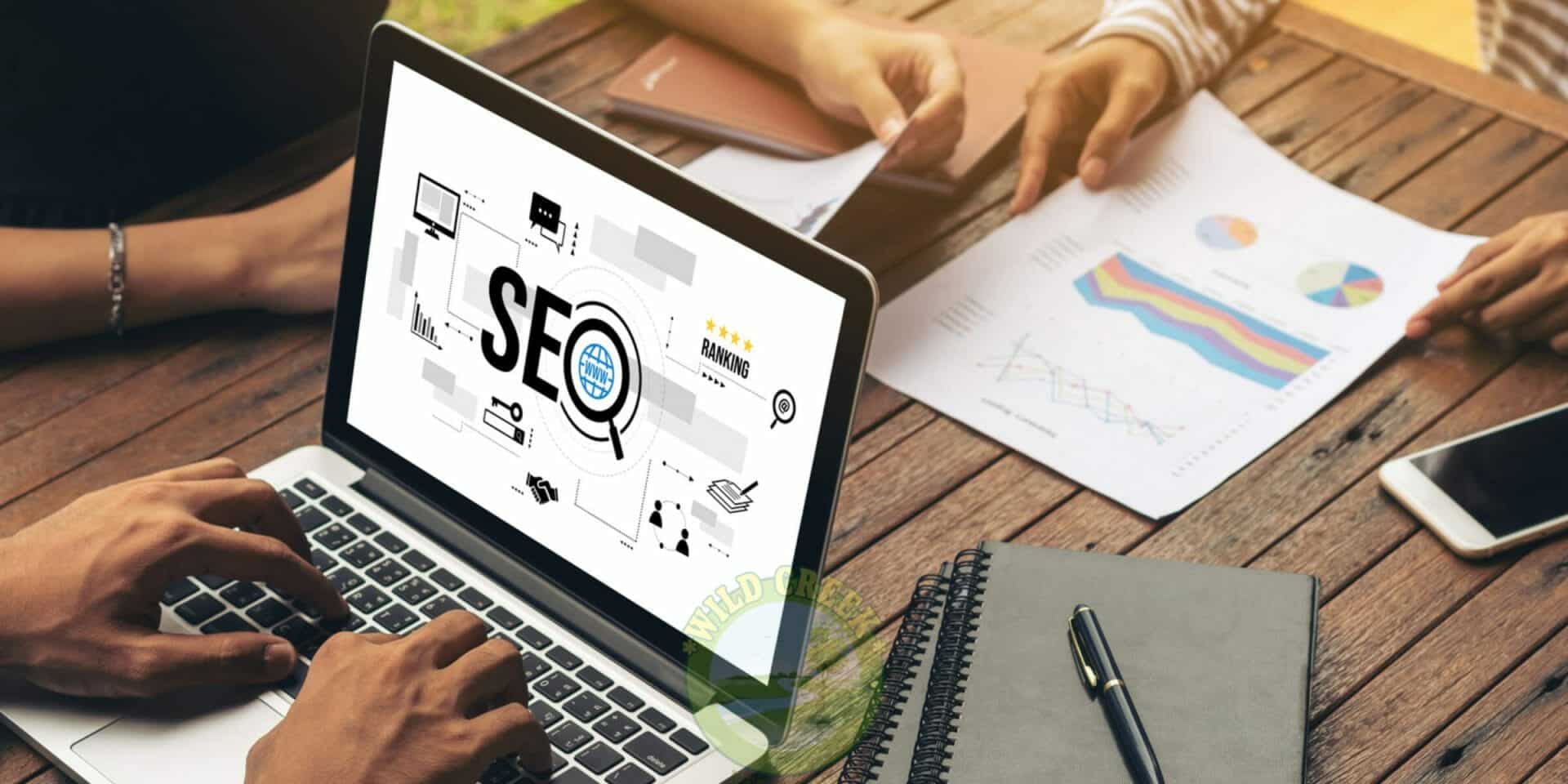 Definition Of SEO
Search engine optimization (SEO) is a marketing technique that drives organic website traffic and increases search engine visibility. It typically involves using keywords, links, and other methods to improve the position of webpages on search engine results pages (SERPs). SEO can also be called "search engine optimization" or "SEO.
It understands that SEO truly takes some research. SEO aims to ensure your content is seen by as many people as possible who are looking for it. This includes creating accessible content for humans and robots, optimizing page titles and descriptions, creating internal link structures, optimizing meta tags, and ensuring all URLs are crawlable and accessible.
Optimizing a website's visibility in SERPs requires ongoing effort. Keeping track of changes in the algorithm, making adjustments based on analytics data, and following best practices are essential components of any successful SEO strategy. To maximize potential success with SEO efforts, you must stay up-to-date with industry trends and understand how Google ranks sites in their index. With this knowledge comes the ability to create more effective strategies tailored to your business's needs.
Benefits Of SEO
SEO offers numerous advantages for businesses, making it an excellent long-term investment. Here are some of the benefits that SEO can provide:
Improved Search Engine Visibility:

 You can improve how your business shows up in search engine results pages (SERPs) through targeted keyword optimization and website optimization strategies. This means more people will be able to find your website when they're searching for relevant products or services.

Higher Rankings:

 Ranking higher on SERPs helps establish credibility, encourages brand awareness, and makes it easier for potential customers to find what they need quickly. By optimizing your content and using keyword research, you can ensure that your business will appear near the top of organic searches related to your offering.

Increased Traffic and Conversions:

 When users see higher rankings for specific keywords associated with their search queries, they're more likely to click through to visit the site, leading to increased traffic and potential conversions. With better visibility comes an increase in opportunities for building relationships with customers and turning them into loyal followers of your brand.
Ultimately, investing in SEO is a smart move if you want to set yourself apart from competitors while improving user experience and increasing visibility within SERPs at the same time. Understanding how search engines rank websites and employ algorithms requires knowledge beyond basic SEO techniques; however, following best practices will help maximize its effectiveness over time and yield measurable results in traffic growth and ROI.
Understanding Search Engine Algorithms
It is important to understand search engine algorithms if you want your website or business to be successful. Search engines use complex algorithms that are constantly evolving and changing, making it difficult for businesses to keep up with the latest trends in SEO. Understanding how search algorithm optimization works can help companies to develop an effective SEO strategy that will bring them more traffic and higher rankings.
Search engine algorithms consider many factors when ranking websites, such as content relevance, keyword usage, page speed, internal linking structure, and backlinks. Knowing these algorithm ranking factors can help businesses create a well-optimized website that will rank higher than their competitors' sites. Additionally, understanding how these elements affect overall website performance is essential for creating an effective SEO campaign.
Understanding search engine algorithms can give businesses the edge they need to succeed online. By taking the time to research and understand what makes a successful website from an algorithmic perspective, companies can gain an advantage over their competition by implementing strategies that help their site stand out from the rest. With this knowledge, businesses have the tools necessary to stay ahead of the ever-changing landscape of SEO and ensure sustained success in their digital marketing efforts.
Organizing quality content around specific topics through careful keyword research provides another opportunity to leverage algorithmic understanding while simultaneously improving user experience on web pages.
Creating Quality Content
Search engine algorithms are complex, and optimizing for them takes commitment. Quality content creation is an essential part of any SEO strategy. It will be the key to success in the long term. In this section, we'll look at how to incorporate quality content into your business's website and explain why it matters.
When creating a content strategy, businesses should prioritize quality over quantity. Developing high-quality content that provides value to users can help you build trust with search engines and rank higher on SERPs. It's also essential to ensure that each piece of content is relevant to your target audience and explicitly tailored towards their interests or needs. Additionally, having well-researched topics that are well-organized can increase user engagement with your site, helping boost your rankings even further.
Creating quality content begins by researching topics related to what customers are looking for when they use specific keywords related to your industry or product offerings. Once you have identified these topics, create a plan detailing which topics need fresh posts and which existing articles need updating or refreshing based on new information. When writing or revising the post, remember to include internal links between pages within your site and outbound links from authoritative sources such as government websites or research journals where applicable. Following these steps will ensure that you create valuable content and prove its relevance and accuracy through external sources.
Creating quality content requires time and effort but is worth the investment if done correctly because it can bring more visitors organically while increasing visibility in search results without needing paid ads like other forms of marketing require. Plus, developing great content allows you to establish yourself as an expert in the field, which leads customers back again and again for advice or additional services down the road. By taking the time upfront to develop a comprehensive yet concise content strategy focused on customer needs, businesses can reap long-term rewards from organic traffic generated from search engine queries backed up by reliable facts sourced elsewhere online. Measuring results effectively is one-way companies can track progress made via their SEO campaign...
Measuring Results
When it comes to website optimization, the results speak for themselves. According to BrightEdge research conducted in 2020, SEO drives a staggering 53% of all traffic on the web. This statistic shows how important measuring SEO results is when assessing your business's success and growth potential.
Tracking and analyzing key performance metrics is essential to any successful SEO campaign. Understanding these KPIs will allow you to track progress and identify opportunities. Using tools such as Google Analytics, you can assess how effectively specific strategies work for your business and adjust accordingly. You may also consider tracking organic search engine rankings, backlinks, bounce rates, page views, etc., which can provide valuable insight into user engagement with your website.
Evaluating SEO efforts requires an ongoing process that involves regularly monitoring metrics, making adjustments based on trends or changes in user behaviour patterns, and continuously optimizing content for better visibility online. It is critical to have an established system for evaluating successes and failures so that improvements can be made quickly and efficiently. With this information, businesses can make informed decisions about their marketing strategy in the future and remain competitive within the industry.
Building Brand Awareness
Building brand awareness through organic traffic is one key benefit that must be considered. Branding and visibility are essential in increasing customer loyalty and attracting new customers to your business.
Organic traffic generated by SEO efforts will create more consistent visibility over a more extended period compared to other marketing forms. This type of branding can increase audience engagement and conversions due to higher trust levels with potential customers who have seen your content multiple times online. As search engine algorithms become increasingly complex, optimizing websites for organic searches remains an effective way to reach target audiences without spending money on paid advertisements or promotions.
SEO allows businesses to connect with their target market and build relationships with customers who are already interested in what they offer. Investing in long-term strategies such as optimizing keywords, creating high-quality content, and building reliable backlinks can increase your web presence while expanding your reach beyond traditional methods like print and television ads. With improved website visibility, businesses can drive organic leads and boost sales revenue at minimal costs.
Frequently Asked Questions
What Is the Typical Cost of SEO Services?
When deciding whether or not SEO is the best long-term investment for your business, you may also be asking yourself: what is the typical cost of SEO services? Understanding SEO pricing and expenses can help you make an informed decision.
SEO service prices vary greatly depending on many factors, including the size of your website, industry competition, and desired outcomes. Generally, most businesses will pay between $1,000-$5,000 monthly for ongoing SEO services. Smaller websites often require less work than larger ones because they have fewer pages and are easier to optimize. However, competitive industries with higher search volumes may require more resources. Ultimately, SEO pricing depends mainly on a company's specific needs.
It's important to note that some companies offer one-time fees for specific projects, such as audits or link-building campaigns. These projects cost around $1,000 but could increase if the client requires additional tasks. Additionally, some providers charge hourly rates instead of flat monthly fees, so asking about their payment structure before signing any contracts is essential.
Investing in quality SEO services can yield numerous benefits for your business over time; however, it's essential to understand how much this type of service typically costs so that you can properly budget for it accordingly.
How Long Will It Take to See Results From SEO?
Many business owners may need clarification on how long it will take to see results from SEO as they weigh up the cost and return on investment of search engine optimization strategies. However, when done right, SEO offers a fantastic long-term return worth more than any immediate benefit. Here's why investing in SEO can be your best bet over time:
Firstly, there is yet to be a definitive answer for the timeframe needed to see SEO results. It depends on many factors, such as keyword competition and website structure, that vary from business to business. While some companies may start seeing tangible outcomes relatively quickly, others could take several months or even longer before enjoying the full effects of an effective SEO campaign.
Secondly, if you are looking for a good ROI (return on investment), look no further than an effective SEO strategy. As well as providing organic traffic at no extra cost after initial setup fees have been paid, optimizing content with keywords also helps capture leads that can be converted into sales over time. Furthermore, unlike other short-term marketing strategies like pay-per-click advertising campaigns, once ranking positions have been secured on search engines through cleverly crafted content and optimized web pages – those rankings stay put!
Here are three key advantages of implementing an effective SEO plan:
Longer shelf life

 – Rankings achieved through natural means tend to last much longer than other digital marketing techniques.

Increased visibility & credibility

 – Ranking high organically makes customers think highly of your brand's reputation and expertise in its field.

Lower costs

 – Once basic setup costs are covered by hiring an experienced agency or consultant, ongoing maintenance costs are minimal while delivering great returns over time.
To sum up, investing wisely in quality SEO services allows you to reap the rewards far into the future without worrying about maintaining expensive ad campaigns every month or quarter. Investing in SEO now will bring your desired results and continued growth in traffic and conversions down the line!
How Often Should I Update My Website With SEO-Friendly Content?
Updating your website with SEO-friendly content is a great way to ensure you get the most out of your business's long-term investment in SEO. It doesn't just help boost visibility but also helps keep readers engaged and interested in what you have to offer. But how often should you update and optimize your website?
It's important to regularly update your website with fresh, optimized content if you want to get the best from SEO. This can include anything from blog posts and articles to product descriptions or other up-to-date information about your business. Here are four key points to consider when updating:
Ensure all new content is keyword-optimized for maximum relevancy

Make sure any images used on webpages are high quality and relevant

Update existing pages regularly so they stay current

Include links within the copy which guide visitors further into the site
Overall, businesses must regularly update their websites with SEO-friendly content if they want to reap the rewards of investing in search engine optimization over time. Regular updates give visitors more reasons to explore deeper parts of your website, resulting in greater engagement and improved online visibility.
What Is The Most Effective Way To Build Backlinks?
Building backlinks to your website is an essential part of SEO, and a strategic link-building plan can make or break the success of your online presence. Link-building tactics are becoming increasingly crucial for businesses that want to stand out from their competitors regarding search engine rankings. Launching campaigns with targeted link-building strategies is an effective way to build backlinks.
Link-building campaigns should be tailored based on the type of content being promoted and the desired audience you're targeting. For example, suppose you're attempting to get more organic traffic. In that case, it's best to focus your efforts towards getting quality links from authoritative websites related to your niche. Additionally, creating shareable content such as videos and infographics can help expand the reach of your campaign and increase the number of potential referral sources.
Using tools like Google Analytics can provide valuable insight into which sites provide higher engagement levels and could lead to successful link-building opportunities. Keeping up with industry trends will also help ensure that link-building efforts remain relevant and beneficial for long-term success. With careful planning and attention to detail, businesses can create powerful link-building campaigns that positively affect their overall website visibility and performance.
Are There Any Potential Risks Associated With SEO?
Regarding SEO investments, one must consider the potential risks associated with this strategy. Though SEO can be an excellent long-term investment for businesses, some possible pitfalls arise from investing in this digital marketing platform. Companies should take into account any potential SEO risks and how they will affect their business goals in the long run.
One of the main potential risks to consider is the possibility of wasted time and resources when implementing an SEO campaign. Suppose the targeted keywords have a low search volume or competitors use more effective strategies. In that case, companies may find themselves in a situation where their efforts don't yield desired results. This can lead to disappointment and frustration and create financial losses for the business.
Another risk is that SEO tactics can change over time due to algorithm updates by major search engines like Google and Bing. Companies must stay up-to-date on new changes to ensure their website remains visible within organic search engine rankings. This means investing additional money into research and development, which can prove costly if done incorrectly.
Businesses should also remember that while SEO offers numerous benefits, including increased visibility across multiple channels, those benefits may only sometimes outweigh the costs of running such campaigns or paying for outside help. It's essential to assess whether these investments are worth making before diving head first into them since there is no guarantee of success at all times.
Conclusion
In conclusion, SEO is a cost-effective and long-term investment that can generate significant business returns. Understanding the risks associated with investing in SEO services is essential, but the potential rewards make it worth considering. By dedicating time and resources to developing an effective SEO strategy, you will reap the benefits of increased visibility, website traffic, and higher conversions over the long term.
SEO should not be viewed as a quick fix or a silver bullet solution; instead, think of it as building a solid foundation for your business to grow. With commitment and dedication from both sides – yours and your chosen service provider's – you can create sustainable success through search engine optimization techniques. Investing in SEO now will provide lasting results that drive growth for years.
The power of SEO lies in its ability to help propel businesses forward on their journey towards greater heights of success. As long as I keep up with best practices and stay informed about developments within the industry, I'm confident that my business will enjoy all the advantages of having an optimized online presence for many years to come!