Are you looking to boost your brand's online presence? Want to connect with your target audience in a meaningful way? It's time to develop an effective content marketing strategy. By setting clear goals, identifying your audience, conducting market research, and creating engaging content, you can captivate and convert customers like never before. You can leverage various content formats and channels with the right strategy to maximize your reach. So, let's dive in and learn how to master the art of content marketing for optimal results.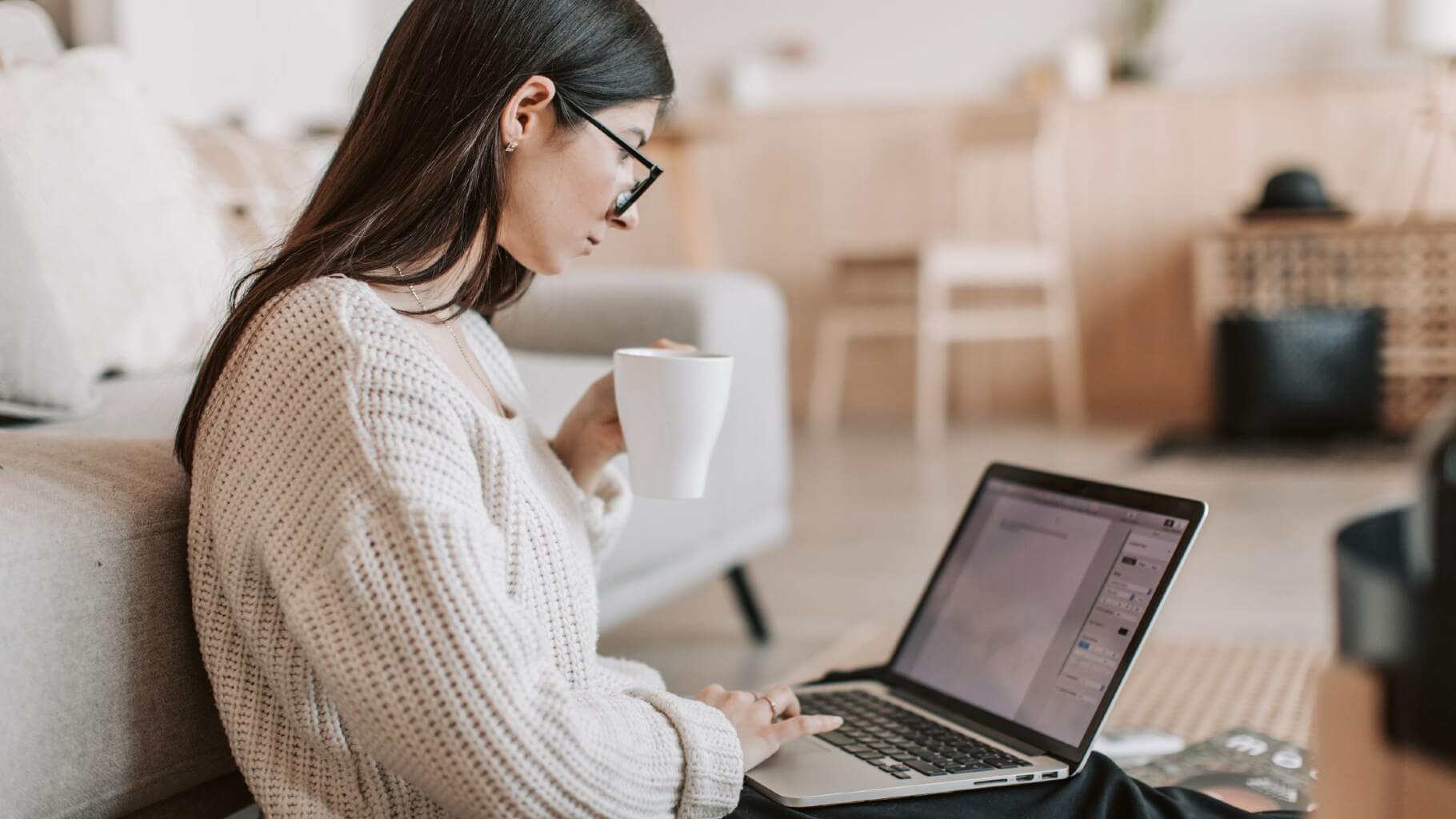 Key Takeaways
Diversify content formats and channels:

 Use a mix of blog posts, videos, infographics, podcasts, and social media updates across platforms like Facebook, Twitter, LinkedIn, Instagram, and YouTube.

Amplify content through influencers:

 Collaborate with influencers to share content through their networks, guest post on reputable websites, and participate in podcasts to extend reach significantly.

Focus on content distribution and promotion:

 Ensure valuable content is seen by strategically utilizing various formats and effectively distributing and promoting it.

Measure and analyze results for optimization:

 Track performance metrics, analyze website traffic, engagement rates, and conversion rates to identify what works, optimize resource allocation, and refine the content strategy accordingly.
Set Clear Goals and Objectives
You should start by setting clear goals and objectives for your content marketing strategy. This is crucial because, with defined goals, you will know what you're working towards and how to measure success. To begin, define metrics that align with your overall business objectives. Are you looking to increase website traffic, generate leads, or boost brand awareness? Whatever it may be, make sure your goals are specific, measurable, attainable, relevant, and time-bound (SMART).
Once you have established your goals, tracking progress is essential. By monitoring key performance indicators (KPIs), you can assess whether your content marketing efforts are on track or need adjustment. Tools like Google Analytics can provide valuable insights into website traffic sources and user behaviour.
Furthermore, tracking progress allows you to identify areas of improvement and optimize your strategy accordingly. If a piece of content isn't performing as expected, analyze why and make necessary adjustments to improve its effectiveness. Similarly, if specific tactics yield great results, replicate them in future campaigns.
In conclusion, setting clear goals and objectives is the foundation of an effective content marketing strategy. Define metrics that align with your business objectives and regularly track progress using KPIs. By doing so, you can measure success accurately and make informed decisions to enhance your content marketing efforts.
Identify Your Target Audience
Identifying your target audience is crucial for creating a successful content marketing plan. To develop an effective strategy, you must understand your audience's demographics and analyze consumer behaviour. Here are three reasons why identifying your target audience is essential:
Personalization: Knowing your target audience allows you to tailor your content specifically for them. By understanding their needs, preferences, and pain points, you can create valuable and relevant content that resonates with them.

Efficiency

: Targeting a specific audience can optimize your resources and efforts. Instead of trying to reach everyone, focus on reaching the right people who are more likely to engage with your content and convert into customers.

Effective messaging

: When you know who you are talking to, crafting messages that speak directly to their interests and motivations becomes easier. This helps in building trust and establishing a connection with your audience.
Understanding demographics involves gathering data about your potential customer's age, gender, location, income level, education level, etc. Analyzing consumer behaviour involves studying their buying habits, online activity, social media interactions, and preferences.
By accurately identifying your target audience using these methods and aligning your content strategy accordingly, you can deliver value-driven content that drives engagement and generates meaningful results for your business.
Conduct Market Research
To effectively conduct market research, start by analyzing your target audience's demographics and consumer behaviour. Understanding who your customers are and what drives their purchasing decisions is crucial for developing a successful content marketing strategy. Customer segmentation allows you to divide your target audience into specific groups based on age, gender, income, and interests. This helps you tailor your content to meet the needs and preferences of each segment.
In addition to understanding your target audience, conducting competitor analysis is essential to identify gaps in the market and differentiate yourself from competitors. By studying your competitors' strategies, products, pricing, and messaging, you can gain valuable insights that will inform your content marketing approach.
By conducting thorough market research using customer segmentation and competitor analysis techniques, you will be equipped with the knowledge needed to develop an effective content marketing strategy that resonates with your target audience while differentiating yourself from competitors.
Create a Content Calendar
Creating a content calendar is crucial for organizing and scheduling your marketing content. Content scheduling allows you to strategically plan and optimize your editorial efforts, ensuring your message reaches the right audience at the right time. Here are three reasons why incorporating a content calendar into your content marketing strategy is essential:
Efficiency

: A well-structured content calendar helps you streamline your workflow by providing a clear overview of upcoming tasks and deadlines. This enables you to allocate resources effectively, avoiding last-minute rushes and ensuring consistent output.

Consistency

: By mapping out your content in advance, you can maintain a regular publishing schedule, keeping your audience engaged and building trust with them over time. Consistency also helps establish your brand as a reliable source of valuable information.

Strategic Planning

: An editorial calendar allows you to align your content with critical events, holidays, or industry trends relevant to your target audience. This strategic approach ensures that every piece of content serves a purpose in supporting broader marketing goals.
Incorporating these benefits into your content marketing strategy through effective editorial planning will increase efficiency, consistency, and strategic alignment, improving overall success in reaching and engaging with your audience.
Develop High-Quality and Engaging Content
Ensure you create compelling and captivating content that resonates with your audience. To develop high-quality and engaging content, it is essential to use persuasive content creation techniques and implement strategic content promotion strategies.
Content Creation Techniques: To create high-quality content, consider using the following techniques:
Research

: Conduct thorough research to gather reliable information and insights about your target audience's interests, preferences, and pain points.

Storytelling

: Use storytelling techniques to make your content more relatable and engaging. Craft narratives that evoke emotions and connect with your audience on a deeper level.

Visuals

: Incorporate visually appealing elements such as images, videos, infographics, or illustrations into your content to enhance appeal and convey information in a more digestible format.
Content Promotion Strategies: To ensure maximum reach and engagement for your content, employ these effective promotion strategies:
Social Media Marketing

: Leverage popular social media platforms to share content, engage with your audience, and drive traffic to your website or blog.

Influencer Collaborations

: Partner with influencers or industry experts with a substantial following in your niche. This can help amplify the reach of your content through their networks.

Email Marketing Campaigns

: Build an email list of interested subscribers and regularly send them valuable content updates via newsletters or targeted email campaigns.
By implementing these techniques and strategies in your content marketing efforts, you can effectively attract, engage, and retain your target audience while driving meaningful results for your business.
Utilize Various Content Formats and Channels
Utilizing diverse content formats and channels is crucial for engaging your audience and expanding your reach. Content distribution and promotion play a significant role in ensuring that your carefully crafted content reaches the right people at the right time.
Use various formats, such as blog posts, videos, infographics, podcasts, and social media updates, to distribute your content effectively. This allows you to cater to different preferences and capture the attention of a wider audience. By diversifying your content formats, you can keep your audience engaged and interested in what you offer.
In addition to different formats, leveraging multiple channels for content promotion is essential. Take advantage of platforms like Facebook, Twitter, LinkedIn, Instagram, and YouTube to reach a broader audience. Each channel has unique strengths and demographics; understanding these differences will help you tailor your messaging for maximum impact.
Furthermore, consider collaborating with influencers or industry experts who can help amplify your content through their networks. Guest posting on reputable websites or participating in podcasts can also extend your reach significantly.
Remember that effective content marketing involves creating great content and ensuring it gets seen by the right people. Use various content formats and channels strategically to distribute and effectively promote your valuable content.
Measure and Analyze Your Results
To ensure the success of your content distribution and promotion efforts, measuring and analyzing the results you achieve is crucial. Tracking performance and conducting data analysis will provide valuable insights into the effectiveness of your content marketing strategy. Here are four key reasons why measuring and analyzing your results is essential:
Identify what works

: By tracking performance metrics such as website traffic, engagement rates, and conversion rates, you can determine which types of content resonate most with your audience. This information lets you focus on creating more of what works and refine your strategy accordingly.

Optimize resource allocation

: Analyzing data will help you identify the channels that generate the highest return on investment (ROI). You can shift resources towards those channels that yield better results while reducing or eliminating investments in underperforming areas.

Improve targeting

: Data analysis enables you to understand your audience better by uncovering demographic information, preferences, and behaviours. This knowledge allows you to tailor your content to specific segments for more personalized messaging and improved targeting.

Measure goals and objectives

: Measuring results against predefined goals and objectives allows you to assess whether or not you are achieving desired outcomes. It provides a benchmark for evaluating progress over time and making necessary adjustments to optimize performance.
You can continuously refine your content marketing strategy for maximum impact and success by tracking performance metrics and conducting data analysis.
Continuously Optimize and Refine Your Strategy
To continuously improve your approach, refine and optimize your content distribution and promotion strategy. By refining tactics, you can ensure your content reaches the right audience. One way to refine your approach is by monitoring the performance of your content. Keep track of metrics such as website traffic, social media engagement, and conversion rates to see what is working and what needs improvement.
As you monitor performance, pay attention to which content types resonate with your audience. Are they responding more to blog posts or videos? Are they engaging more on specific social media platforms? Use this information to adjust your content creation and distribution accordingly.
In addition to tracking metrics, gather feedback from your audience. Encourage them to leave comments or reviews on your website or social media channels. Please take note of their suggestions and use them to refine your strategy further.
Another way to optimize your strategy is by staying up-to-date with industry trends and best practices. Attend conferences or webinars, read industry blogs, and network with other professionals in the field. You can incorporate new techniques and strategies into your approach by staying informed about new techniques and methods.
Remember that optimizing and refining a content marketing strategy is an ongoing process. Continuously analyze data, gather feedback, stay informed about industry trends, and make adjustments accordingly. Doing so will ensure that your strategy remains effective and continues to drive results for your business.
Frequently Asked Questions
How can I ensure my content marketing strategy aligns with my business goals and objectives?
To ensure your content marketing strategy aligns with your business goals, clearly define those goals. Then, create a content strategy that directly supports and promotes those objectives. Regularly measure and evaluate your progress to stay on track.
How do I determine my target audience, and what are some practical ways to reach them?
Conduct market research and analyze demographics, interests, and behaviour data to determine your target audience. Then, use effective ways to reach them, such as social media advertising, influencer collaborations, targeted email campaigns, and SEO optimization.
What market research should I conduct to understand my audience and competitors better?
To better understand your audience and competitors, conduct market research. Use audience targeting to identify their needs, preferences, and demographics. Perform competitor analysis to evaluate their strategies and identify opportunities for differentiation.
How can I effectively plan and organize my content creation and distribution schedule?
Create an editorial calendar to plan and organize your content creation and distribution schedule effectively. This will help you stay organized and ensure a consistent flow of content. According to a study, businesses with an editorial calendar are 36% more likely to see positive results from their content marketing efforts. So, take into account the power of proper planning!
How can I create high-quality, engaging content that will resonate with my target audience?
To create high-quality, engaging content that resonates with your target audience, focus on their needs and interests. Use storytelling techniques, incorporate visual elements, and optimize for search engines to maximize reach and effectiveness in content distribution.
Conclusion
So, you've made it to the end! Congratulations on completing the journey of developing an effective content marketing strategy. Now, it's time to sit back and watch as your brilliantly crafted content takes over the world (or at least your target audience). With clear goals, a deep understanding of your audience, and a touch of market research, you're ready to conquer the digital realm. Remember to keep refining your strategy because, in this fast-paced world, even brilliant content needs a little makeover now and then. Good luck, my strategic friend!