When it comes to digital marketing, one of the most critical metrics for measuring success is the return on investment (ROI). Determining how much you get from what you put in can take time and effort. Knowing how effectively your SEO campaigns generate ROI can make or break your online strategy. In this article, we will explore the various ways to calculate the ROI of your SEO campaigns and offer tips on getting the most out of them.
The importance of calculating ROI cannot be overstated; it provides insight into which strategies are working well and provides guidance on where best to allocate resources to maximize profits. Understanding exactly how to calculate ROI for SEO campaigns is essential to optimize digital marketing efforts.
By exploring standard methods used by digital marketers as well as specific tactics that can help improve SEO performance and generate higher returns, this article aims to equip readers with an understanding of how they can measure their own campaign's success and ultimately make better decisions when it comes to allocating funds towards search engine optimization activities.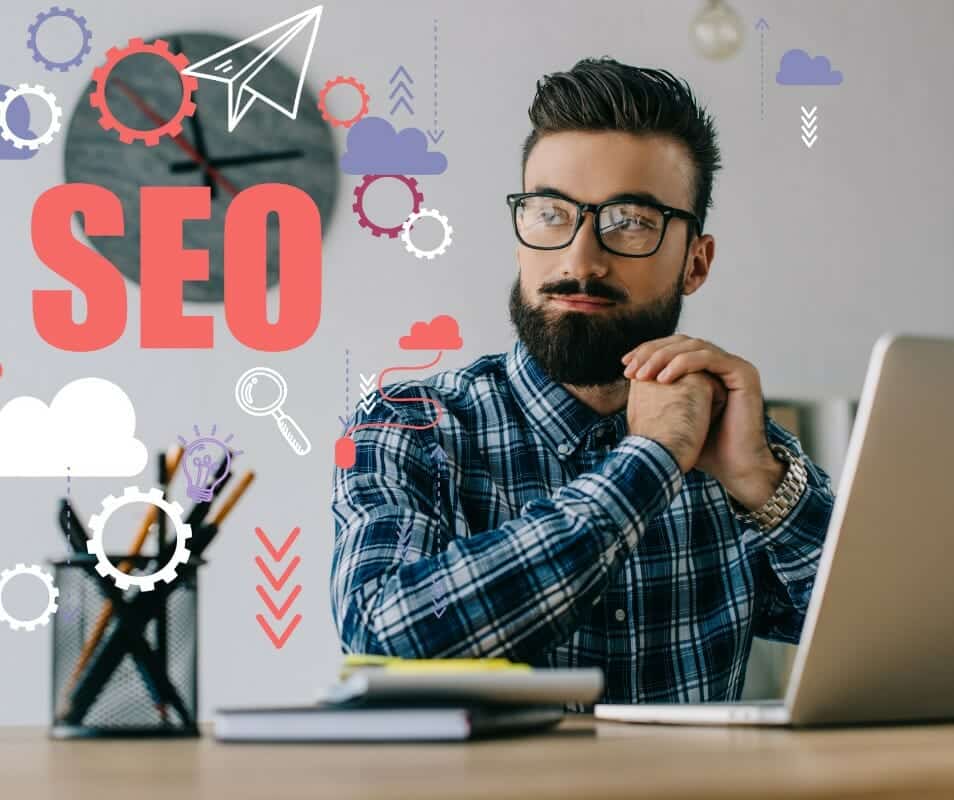 Definition Of Return On Investment (ROI)
Return on Investment (ROI) is a calculation used to measure the profitability of an investment. It's measured by comparing the money earned through that investment versus how much was spent to acquire it. ROI helps business owners and investors decide where to invest their funds for maximum return.
To calculate ROI, you must first determine your initial costs – both in terms of time and resources invested – and any potential future costs or benefits associated with the project. You'll also need to track income from the investment as accurately as possible over time. This will allow you to calculate your total profits or losses relative to the cost invested.
When calculating ROI for SEO campaigns, many variables may not be immediately apparent when considering the overall picture. To properly understand whether or not your campaign has been successful, it's crucial to consider all factors influencing performance before making a final decision. With this in mind, let's look at how we can measure our SEO campaign ROI more closely.
Calculating Seo Roi
To accurately gauge your SEO campaigns' ROI, tracking and measuring key performance indicators (KPIs) is essential. These KPIs should include short-term direct results – such as clicks, conversions, impressions, and rankings – and longer-term indirect benefits like brand visibility and website traffic. When assessing the success of an SEO campaign, you need to look at all these variables to gain a complete picture of how effective your efforts have been.
It's important to note that there may be some discrepancies between initial expectations and actual outcomes when measuring KPI performance. For example, while ranking position is undoubtedly one factor that can give insight into whether or not a particular keyword strategy was successful, it shouldn't be viewed as a definitive indicator on its own. This is because different search engines use varying algorithms for ranking websites differently based on numerous factors.
Ultimately, capturing comprehensive data from multiple sources will help you evaluate which tactics work best for your goals. Utilizing analytics tools such as Google Analytics can provide valuable insights into organic user behavior related to your SEO activities by helping you understand where visitors come from. What actions do they take once they arrive on-site? Assessing this type of information can help inform future optimizations to maximize ROI over time.
Measuring Metrics
It's essential to take a comprehensive approach when measuring the return on investment (ROI) of SEO campaigns. According to research from HubSpot, nearly half of marketers found that organic search engine traffic was their primary source for generating leads. This statistic alone highlights the importance of understanding how your efforts impact key performance indicators like conversions, clicks, and rankings.
When calculating ROI, measuring other less tangible metrics, such as website visits and brand visibility, is essential. Analyzing user behavior on-site can help you determine whether visitors engage with content as intended and provide insight into where adjustments may be necessary. Tracking total impressions across channels will further paint a picture of awareness levels associated with specific keyword strategies or campaigns.
Your measurement strategy should include assessing short-term direct results and longer-term indirect benefits to understand how practical your SEO activities have been over time. Armed with this information, you'll be better equipped to adjust tactics accordingly and maximize future gains.
Factors To Consider
When determining ROI for SEO campaigns, it's essential to consider the following factors: budget, resources, and timeline. For example, a large-scale campaign may require more time and money than a smaller one. Consideration should also be given to any seasonality or external influences that could affect the success of your efforts. Additionally, understanding how your competition is approaching their search engine optimization strategy can help you assess where you stand in comparison.
The type of content produced as part of the campaign must also be considered when measuring ROI. From blog posts and videos to infographics and webinars, each piece of content requires different levels of investment with varying potential returns – understanding which most effective formats will allow you to optimize future strategies accordingly.
Finally, analytics become invaluable during this process as they provide insight into performance metrics such as click-through rate (CTR) and bounce rate. Analyzing these data points over time can identify trends that can inform decisions about what tactics should be applied moving forward. With these considerations in mind, marketers are better equipped to ensure successful outcomes from their SEO initiatives. 
Analyzing Results
Armed with the factors discussed in the previous section, it's time to analyze the results. The success of an SEO campaign is determined by its ability to meet or exceed expectations set out when the planning begins. Identifying and tracking key performance indicators (KPIs) should be a priority throughout the process. This could include engagement metrics like page views, click-through rate (CTR), and bounce rate, as well as more tangible goals such as organic traffic increase or overall leads generated.
Comparing these KPIs to initial objectives will provide insight into your efforts' success and where improvements are needed moving forward. Upon completion of this analysis, marketers can then adjust their strategies accordingly. For instance, if content formats that require higher investment levels don't generate the desired ROI, they may need to explore alternative tactics that offer better value for money.
Ultimately, measuring ROI helps marketers ensure campaigns deliver positive returns on investments, enabling them to make informed decisions about future search engine optimization initiatives. With clear objectives in mind, adjusting strategies becomes more accessible than ever before – allowing businesses to maximize their return from every dollar spent.
Adjusting Strategies
Having analyzed results and identified areas of improvement, it's time to adjust strategies accordingly. This involves taking a closer look at the investments in SEO campaigns and ensuring they deliver desired returns. One interesting statistic to note here is that according to recent research, businesses investing more than $25,000 on SEO saw an average return of 613%. That said, there's no one-size-fits-all approach to optimizing for search engines – what works for one company may not work as well for another.
Marketers need to consider all available options to maximize ROI and determine which will best meet their objectives. This could involve reevaluating content formats or exploring new keyword opportunities based on customer feedback. Additionally, revisiting technical elements like page loading speeds and mobile optimization should be part of any strategy adjustment process if better performance is desired.
With careful analysis and strategic adjustments, marketers can ensure their efforts yield maximum ROI for their organization. From there, the focus shifts towards enhancing performance further with additional tactics such as link-building or local SEO initiatives.
Enhancing Performance
With the proper adjustments, it's time to take things one step further. Enhancing performance requires a comprehensive approach beyond just optimizing campaigns. It includes additional tactics such as link-building or local SEO initiatives.
Link building involves creating content with high-quality backlinks from other websites, which can help increase the visibility of your website. This could include guest blogging on relevant sites or reaching out to influencers within your industry who may be willing to share your content with their followers. Local SEO is another important tactic for driving more traffic to your site, as this method focuses on targeting potential customers near you through localized keywords, geo-targeting strategies, and reviews management.
These strategies represent an opportunity to drive even greater returns from SEO investments by helping improve the rankings of critical pages and increasing organic search traffic over time. To maximize ROI, marketers should continue making necessary adjustments while taking advantage of the latest opportunities available across channels.
Frequently Asked Questions
What Is The Best Way To Track My SEO Campaign Performance?
Tracking the performance of SEO campaigns can be challenging. Still, there are ways to monitor campaign performance effectively without requiring specialized tools or significant time for analysis. Google Analytics is a valuable tool for measuring success. It provides real-time data on user behavior, such as page views, session duration, and bounce rate. This information helps identify which campaigns are performing well. It also offers insights into the keywords potential customers use when searching for products or services related to yours, allowing for necessary adjustments in tactics. Monitoring competitor activity is also beneficial as it provides valuable clues about effective SEO strategies in your industry. By combining data from these sources, informed decisions can be made to improve your own campaigns and optimize ROI over time.
Are There Any Tools I Can Use To Simplify The Roi Calculation Process?
Calculating the return on investment (ROI) of SEO campaigns is challenging yet crucial for businesses. It can be time-consuming and difficult to obtain accurate numbers, making it vital to utilize tools that simplify the process.
Imagine yourself in a room full of tech professionals, all eager to learn about new ways to track performance. As you rise from your seat to address their question – are there tools to simplify ROI calculation? – you feel motivated to help them streamline their workflows.
You explain how specific analytics programs enable marketers to measure website traffic and link popularity. Next, you discuss how keyword research tools provide insights into consumer behavior patterns and trends. Lastly, you mention how automated reporting suites offer customizable dashboards with easy-to-understand visual data. These powerful resources have made ROI calculation easier than ever before!
How Often Should I Adjust My SEO Strategy?
To ensure the effectiveness of your SEO strategy, it is crucial to find the right balance between adjusting too often and needing more. If you are new to SEO, create a comprehensive plan considering short-term and long-term goals. Continuously evaluate the progress of this plan against Key Performance Indicators (KPIs) to identify areas that require changes for desired outcomes. Stay updated on industry trends and SEO best practices, such as link building and content optimization.
To ensure the correctness of your SEO strategy, conduct A/B tests on different aspects of your website. This will help determine which elements have the most significant impact on user engagement and search engine rankings. Incorporate these findings into your core strategy for future improvements.
Regularly reviewing and monitoring progress will provide insights into effective website optimization for search engines. This knowledge will enable informed decisions regarding adjustments and improvements. Businesses can outperform their competition by staying ahead in terms of organic visibility and search engine traffic growth.
What Are The Most Important Metrics To Measure For SEO Success?
Measuring metrics is crucial for achieving SEO success. It is essential to understand what to assess and when to adjust your strategy to determine the effectiveness of your campaigns. Awareness of the key elements that indicate progress or failure is essential for improving ROI in your search engine optimization efforts.
Evaluating SEO performance involves wisely allocating resources and diligently tracking relevant data. It is essential to monitor organic traffic levels, time spent on a page, click-through rates, conversions, backlinks, and other factors that impact your content's online ranking. An accurate understanding of these elements will help you identify necessary changes and determine the appropriate scaling of initiatives.
Regularly assessing metrics such as keyword rankings, engagement stats, bounce rate, and more provides valuable insights into the most effective strategies for increasing visibility and generating leads. With this valuable data, you can optimize your campaigns and maximize returns over time.
How Do I Determine Which Factors Have The Most Impact On My SEO Roi?
Determining the factors that impact SEO ROI most can take time and effort for businesses. Understanding which metrics to measure and how they influence return on investment to optimize campaigns is crucial. To calculate a successful ROI, it is essential to consider quantitative and qualitative measurements that provide insights into customer behavior and preferences.
Quantitative data allows marketers to track performance relative to goals before launching an SEO campaign. This includes metrics such as website visits, time spent on a page, conversions, and more. On the other hand, qualitative data helps marketers understand why customers make certain decisions within their campaigns. It provides insights into what content resonates with them and where they engage the most. By understanding the interplay between these two types of data, marketers can identify areas of improvement and adjust strategies accordingly.
Besides analyzing content performance through analytics reports and surveys, keyword research is essential when determining SEO ROI. By conducting thorough research and testing different keywords, brands can ensure they target the right audience and increase organic search visibility through improved rankings. This proactive approach ensures that search engine optimization efforts yield tangible results while providing valuable insights into user behavior.
Conclusion
The success of an SEO campaign relies heavily on effectively tracking and measuring its performance. Determining the ROI of an SEO campaign can be challenging, but tools are available to simplify this process. It is crucial to consistently adjust your strategy based on the most impactful metrics for success and closely monitor those factors that have the most significant influence on ROI. Remember that achieving successful SEO campaigns takes time, effort, and commitment. Through careful planning and continuous monitoring of results, you will ultimately benefit from excellent organic search visibility.