Have you ever wondered how your website appears in search engine results? Domain authority plays a vital role in this process. It's a measurement of the strength and trustworthiness of your site, which can affect its ranking on search engines like Google. In this article, we'll explore what domain authority is and how it affects SEO.
Domain authority has become increasingly important for companies who want to improve their rankings in natural search engine results. Search engines use complex algorithms to determine the value of a web page or website when they crawl through content online. The more authoritative these algorithms perceive a website, the higher that page will rank in organic searches. Understanding domain authority and its influence on SEO can help businesses create targeted strategies for improving visibility in search engine results pages (SERPs).
This article will explain what domain authority means, why it matters for SEO performance, and how you can measure and improve it. We'll also discuss some tips for incorporating domain authority into your business's overall SEO strategy. So buckle up – let's get started!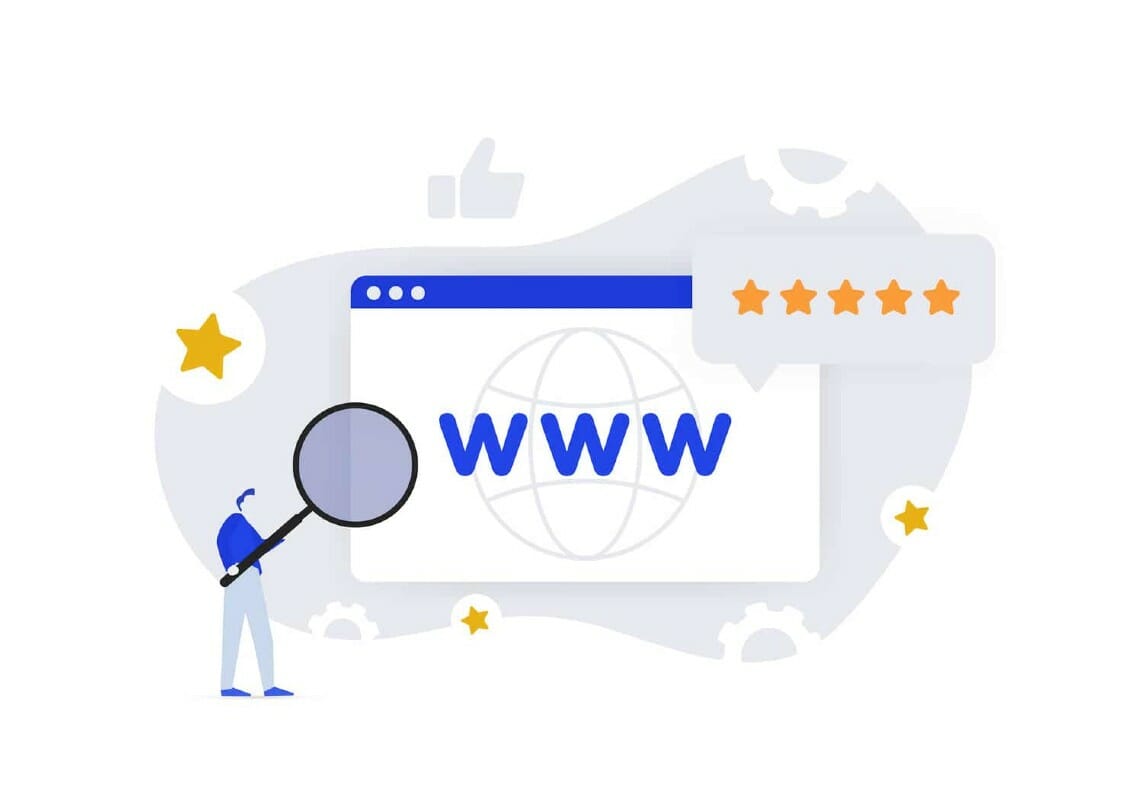 Definition Of Domain Authority
Domain Authority is a powerful force in the search engine optimization (SEO) world. It's like a lighthouse, guiding searchers to the correct destination and helping webmasters create successful websites. As an online businessperson or website owner, it can be both fascinating and intimidating to understand what Domain Authority represents.
At its core, Domain Authority is Google's way of recognizing how well your website measures up against other sites. It looks at many aspects, such as backlinks, content quality and relevancy, keyword use, and overall popularity – all factors that help determine where you appear in SERPs (search engine result pages). When someone types something into a search engine like Google or Bing, their query goes through hundreds of algorithms that rank results based on relevance and authority. The higher your domain authority score is compared to others, the more likely you will appear near the top of those rankings.
By wielding this knowledge, you can gain insights into how your site performs relative to competitors' sites while understanding the steps necessary for increasing visibility within organic search results. With the strategic effort put towards improving Domain Authority ratings over time, businesses have a greater chance of achieving success with SEO campaigns – ultimately leading them closer to their goals.
Why It Is Important
Domain authority is an essential factor in SEO, as it helps search engines determine how to rank pages on a website. It provides insight into the quality and relevance of webpages, which ultimately influences their visibility in SERPs (search engine results pages). Domain authority plays a significant role in helping organic and paid traffic find relevant information quickly and easily.
High domain authority means that your target audience is more likely to find your content. This can result in increased website visits, higher conversion rates, improved brand awareness, and a better user experience. Additionally, having high domain authority can help you compete with other websites for higher rankings on SERPs.
Achieving higher domain authority requires consistent effort over time. Optimizing titles and meta descriptions, creating compelling content that answers users' questions or solves problems they have identified, and improving page loading speed and usability are critical factors in increasing domain authority. Investing resources into these areas will ensure that your website stands out from the competition and attracts visitors looking for the specific information or services you provide.
How To Measure Domain Authority
Measuring the domain authority of a website is an essential part of SEO. To get started, we must first understand what domain authority means and how it can be determined.
Firstly, let's look at what domain authority is. Domain Authority (DA) measures the power of a given website by analyzing several factors, including:
The number and quality of sites linking to it;

Its age;

It's content and design. It is then assigned a score between 0-100, with higher scores representing the more significant potential for better rankings in search engine results.
Furthermore, two main ways to measure domain authority are using analytical tools or manually counting links. Analytical tools such as MozBar or Ahrefs offer automated services that quickly assess DA without much effort on your part. However, this method has limitations because these programs only sometimes account for every link pointing to a particular site. Manual counts require more time but allow personalized evaluations tailored to specific websites and their needs. Additionally, manual counts provide reliable data which can be used to identify any weak spots in terms of incoming links from other domains.
By understanding both types of measuring techniques available, it becomes easier to determine which option suits best according to individual requirements. With this knowledge, one can make informed decisions about improving their website domain authority and, subsequently, its overall performance regarding visibility online. From here, we can begin exploring the various factors that influence domain authority and discuss how they may impact SEO efforts moving forward.
Factors That Influence Domain Authority
Domain Authority is determined by several factors, such as the quality and quantity of backlinks, the age of the domain, its content, and its structure. Backlinks are an essential factor in determining Domain Authority because they show other websites that have found your content helpful or interesting enough to link to it from their website. The more high-quality links you can get pointing to your site, the higher your Domain Authority will be.
The age of your domain also plays a role in how authoritative search engines view it. Generally speaking, older domains rank better than newer ones since they've had more time to establish trust with search engines and build authority over time. In addition, having well-structured content on your website can help boost your Domain Authority. Content should be optimized for keywords relevant to your niche so that search engine algorithms can easily index and understand what each page is about.
Finally, when optimizing for Domain Authority, ensure all technical SEO aspects are taken into account. This includes ensuring all pages load quickly, URLs are appropriately formatted, meta tags are implemented correctly, titles are keyword-rich, and no duplicate content across multiple pages on the same site. Doing this will ensure that all elements work together harmoniously to boost your website's overall Domain Authority score.
Tips For Improving Your Site's Authority
Now that you understand the factors that influence domain authority, it's time to move on to discuss ways to improve your site's management. Improving your website's domain authority can significantly impact its search engine rankings, so understanding what steps to take is vital.
The first step in improving your website's domain authority is creating valuable content for users. Content should be relevant, exciting, and updated regularly with fresh ideas and topics. Developing quality backlinks from reputable sources is also essential; this will help build credibility and increase visibility. Additionally, ensure there are no broken links or pages on your site by running regular checks – these could cost you traffic if they exist too long without being resolved.
Finally, optimizing SEO elements such as page titles, meta descriptions, headings, keywords, and images can improve rankings. By focusing on these SEO strategy components and having an overall high-quality website experience, you can ensure better ranking performance in organic searches. These efforts must continue once implemented, too; tweaking keyword strategies over time and refreshing content periodically keeps things current while helping maintain strong rank positions.
With proper implementation of improvements related to Domain Authority and other optimization techniques, websites can see a positive impact on their search engine rankings.
Impact On Search Engine Rankings
Domain Authority has a significant impact on search engine rankings. It is an important ranking signal that can affect a website's position in SERPs. The higher your Domain Authority, the more likely you will get ranked for competitive keywords and phrases. Regarding SEO, having a high domain authority will help you stand out from competing sites with similar content and better visibility within SERPs.
Link building is one of the most effective ways to increase your Domain Authority score. Links from authoritative websites will pass link juice to your site, which helps boost your DA score and overall SEO performance. Additionally, regularly creating quality content can help build links naturally and improve user engagement metrics such as time spent on the page and bounce rate, which positively affect your DA score.
By improving your domain authority through link building and creating quality content, you'll gain increased visibility in SERP results pages and easily reach more significant audiences. This makes optimizing for Domain Authority essential for improved organic traffic numbers. Link-building strategies should be part of any comprehensive SEO approach if they still need to be implemented.
Link Building Strategies
Link building is like a chess game – it's all about strategy. It involves identifying and implementing the right tactics to improve your domain authority, which can help boost SEO rankings. The key here is to focus on quality over quantity regarding link-building efforts.
Start by focusing on creating content that has value for readers, as this will encourage them to share links with their followers via social media platforms or other outlets. This can also contribute valuable backlinks to your website from credible sources. Additionally, look for ways to connect with influencers within your industry with large networks—this could be done through guest blogging opportunities or even working together on promotional events.
It's important to remember that link building requires patience and perseverance; you will only see results after some time, but if you keep at it consistently, you'll eventually start seeing an increase in search engine visibility and organic traffic growth. To transition into the next section, let's take a closer look at how developing high-quality content strategies plays an essential role in achieving long-term success with SEO.
Quality Content Strategies
Quality content is essential to optimizing search engine rankings. Content should be well-written, comprehensive, and up-to-date to engage readers and provide value. Quality content strategies can increase domain authority by providing valuable information that boosts user engagement.
| | |
| --- | --- |
| Benefits of Quality Content | Consequences of Poorly Written Content |
| Increases Domain Authority | Decreases Page Rankings |
| Boosts User Engagement | Low Visibility |
| Supports Internal Linking | Penalized by Search Engines |
| Enhances Brand Reputation | Reduces Traffic |
 Developing an effective quality content strategy requires researching the topics relevant to your website's target audience and formatting techniques like incorporating keywords into titles and headings for improved visibility. Additionally, content must be regularly updated or risk becoming obsolete, which could decrease page rankings.
Creating high-quality content takes effort, but it pays off in better SEO ratings and increased site visits. Articles should include detailed descriptions, clear images, strong headlines, internal links throughout the post, and external sources when appropriate. This combination helps create engaging text that both attracts visitors and informs them about what your website offers – ultimately increasing domain authority over time. With this knowledge in hand, the next step is optimizing the webpage's internal links for improved navigation and visibility.
Optimizing Internal Links
The higher your domain authority, the better your chance of ranking highly in search engine results. However, there are other ways to improve SEO besides increasing your site's DA score. Optimizing internal links is one method for achieving this goal. Here are some tips on how to do it:
Use descriptive link names like "FAQs" or "About Us" instead of generic terms such as "click here."

Include relevant keywords in anchor text and titles when linking pages together.

Link-related content within blog posts and articles increases page views and user engagement.
Optimizing internal links helps create an interconnected web between all the pages on a website, providing more paths for visitors to explore while assisting them in finding what they're looking for quickly and easily. Additionally, linked pages benefit from increased visibility since each click passes along link juice (or PageRank) to other connected sites. This can help boost organic rankings over time. So by optimizing your internal links, you can ensure that users will stick around longer and engage with more of your content – leading to better overall results for your business. With these strategies in mind, it's time to move on to social media marketing strategies!
Social Media Marketing Strategies
Social media marketing is a powerful strategy for businesses to reach their target markets. It allows them to interact with customers, build brand awareness, and promote products and services. To maximize the effectiveness of social media campaigns, it's essential to understand how different platforms can be used strategically.
Here is a table that outlines some key strategies for using popular social networks:
| | | |
| --- | --- | --- |
| Platform | Strategy | Example |
| Twitter | Tweet frequently & use hashtags | #TacoTuesday – post about tacos every Tuesday! |
| Instagram | Post high-quality photos | Use filters to make your images stand out |
| YouTube | Create engaging videos | Share behind-the-scenes footage or tutorials |
 As you can see, there are many ways to leverage each platform when creating a successful social media campaign. Finding the right combination of tactics that will work best for your business goals is critical. With careful planning and creative execution, you can attract new followers and generate more leads from your social presence.
Use Of Keywords And Phrases
Taking off from Social Media Marketing Strategies, understanding keywords and phrases is crucial to optimizing SEO. Words are powerful tools for evoking emotions; they can make or break an online presence. Hence, businesses need to understand how search engines and readers alike will interpret their words.
To optimize SEO, businesses should create content containing relevant and specific keywords that accurately describe what the company offers. This helps with improving rankings on search engine result pages (SERPs). It's important to note that keyword stuffing isn't practical, as this practice could get the website flagged by search engines like Google. For best results, include only the keywords most relevant to your business and its offerings. Additionally, consider using long-tail key phrases instead of single words when possible since they provide more accurate descriptions of what you're offering visitors.
Businesses must also recognize the importance of domain authority – a score given by search engines such as Google that measures the quality of links pointing back to a given website from other websites. The higher the domain authority score, the better your site's chance of ranking high on SERPs for desired keywords or phrases. Factors such as link-building strategies and having good content on your website all play into increasing your domain authority and therefore helping you reach higher SERP rankings for targeted keywords or phrases.
With these tips in mind, businesses can begin their journey towards achieving higher visibility on SERPs by creating well-crafted content filled with appropriate and specific keywords while engaging in practical link-building activities to improve their overall domain authority score. As we move forward, let's explore some bounce rate reduction strategies that help keep customers engaged and coming back for more!
Bounce Rate Reduction Strategies
Bounce rate is a metric that reflects the number of visitors who arrive on your site and then leave without taking any action. Reducing this number is essential to ensure users engage with your content rather than quickly leaving your page. Here are three strategies you can use to help lower your bounce rate:
First, make sure that your web page design is appealing to visitors. Ensure that it's easy for them to navigate around and find what they're looking for. If visitors need help finding something or the design isn't aesthetically pleasing, they may be more likely to exit the page quickly.
Second, create content that keeps users engaged and encourages exploration of other pages on your website. Try using multimedia elements such as videos and images alongside well-written copy. Also, consider providing helpful tools like calculators or quizzes to encourage people to interact with your site.
Finally, focus on improving webpage loading speed. Your goal should be for all pages on your website to load within two seconds or less; anything beyond this will significantly increase bounce rates due to user frustration with slow loading times. Optimizing image sizes and reducing unnecessary code can also improve performance.
By implementing these strategies, you'll be able to reduce bounce rates while maintaining an enjoyable experience for visitors navigating through your website. This sets the stage for moving forward into technical SEO tactics, which can further enhance visibility in search engine rankings.
Technical SEO Tactics
Can technical SEO tactics make a difference in your search engine rankings? The answer is an emphatic yes. Technical SEO involves applying best practices across every website development and design aspect to ensure it ranks higher on the major search engines. This includes optimizing page titles, meta tags, content structure, mobile optimization, internal linking strategies, image optimization, and more.
Following these simple but effective guidelines for basic SEO hygiene can dramatically improve your site's visibility in organic search results. For instance, optimizing page titles with relevant keywords helps search engine crawlers understand what each page is about – this increases the chances of appearing prominently when someone searches for related terms. Additionally, creating sitemaps and submitting them to Google Search Console allows webmasters to get their pages indexed faster by the popular search engine.
These are just some ways technical SEO contributes to better positioning in SERPs (search engine result pages). With diligent maintenance and monitoring over time, businesses can create long-term success through improved online visibility.
Long-Term Maintenance and Monitoring
One of the most important aspects of SEO is understanding and improving your domain authority. Domain authority (DA) is a score from 1-100 that indicates how well your website will rank in search engine results pages (SERPs). The higher your DA, the better your chance of appearing on page one for relevant keywords. The best way to improve your DA is by creating high-quality content, building links from authoritative sites, and optimizing meta tags and titles.
Link building plays a vital role in increasing domain authority. Search engines look at internal and external links when measuring quality and relevance. Internal links help guide users through different sections or topics on your site. In contrast, external links point to websites that can provide further information about a topic. Building backlinks also help boost visibility as they create new pathways for people to find you online. When done correctly, link building can be highly beneficial to SEO efforts as it increases trustworthiness and improves rankings.
Finally, monitoring your website's performance over time is critical to keeping ahead of the curve with SEO updates. Keeping track of changes like keyword rankings, organic traffic, bounce rates, conversion rates, etc., allows you to identify areas where improvements must be made quickly and efficiently to remain competitive in SERP results. Regularly updating content such as blog posts or videos keeps visitors engaged and boosts organic reach potential, leading to more opportunities for conversions down the line. With thorough long-term maintenance practices in place, businesses benefit significantly from increased domain authority scores, which open up many doors for growth online. Moving forward then into the benefits of increasing your domain authority should certainly prove fruitful!
Benefits Of Increasing Your Domain Authority
Increasing your domain authority can be like setting sail on a boat. Increasing the size and power of your vessel gives you more control over how far you can travel. Similarly, increasing your domain authority gives you greater reach and influence in the world of SEO.
A higher domain authority means that search engines will recognize your website as an authoritative source for information about whatever topic it covers. This leads to improved rankings in SERPs (search engine results pages), increasing site traffic. It also makes it easier for users to find what they're looking for – meaning increased engagement with potential customers or clients visiting from organic searches.
In addition, having a higher domain authority gives credibility to any content posted on the site. Content published by sites with high domain authority scores typically ranks better than those without such scores; this helps generate even more interest among visitors who may have otherwise overlooked the content due to its low-ranking position in SERPs. Ultimately, increasing your domain score provides many advantages that help businesses stand out online and succeed in their digital marketing efforts.
Frequently Asked Questions
How Often Should I Check My Website's Domain Authority?
It is essential to check your website's domain authority periodically. Domain authority, or DA for short, measures the strength of a given website in terms of its organic search engine results ranking and can be an excellent indicator of how well your SEO strategies are working. Knowing this information is essential to stay ahead of the competition and ensuring your site ranks highly on Google and other search engines. How often should you check your domain authority?
Several factors will determine the frequency you need to review your website's DA score. These include:
The amount of time since making changes to your SEO strategy

How frequently do competitors update their websites

Your budget for monitoring tools

The level of trustworthiness associated with specific keywords
The best practice for checking domain authority is to assess it at least once per month. This way, you can quickly identify any significant changes and make appropriate adjustments. Of course, there may be times when more frequent checks would be beneficial – such as when launching a new product or campaign – but generally speaking, monthly reviews should provide enough insight into whether or not you're staying competitive in the SERPs. Additionally, automated tools can help save time by alerting you whenever a competitor changes or launches something new that could affect your rankings.
Overall, understanding domain authority and regularly tracking it is crucial for anyone looking to maximize their online presence through SEO optimization efforts. By keeping up with industry trends and competitors' activities, you'll have all the data necessary to make informed decisions about improving your rankings over time.
Is Domain Authority The Same as Search Engine Rankings?
Domain authority is a metric used to measure the strength of websites. It's an essential factor that can impact search engine rankings and overall visibility online. Still, it's not the same as actual ranking positions. So, what exactly is domain authority? Is it the same as search engine rankings?
To understand domain authority better, it helps to think of it like a score assigned by search engines based on how well they expect your website to perform in SERPs (search engine result pages). This score ranges from 0-100, with higher scores indicating a greater chance of appearing in more favorable positions within SERPs. Domain authority should be seen as one piece of many factors that affect SEO performance rather than something that directly determines search engine rankings.
Search engine algorithms are complex and constantly changing, so a formula for achieving high ranks in any query must be used. While monitoring domain authority can be helpful when gauging success over time, metrics such as keyword ranking and backlinks are just as important when trying to move up in SERPs. In addition to staying on top of your website's domain health, you should also focus on producing quality content and improving user experience to achieve optimal SEO results.
Overall, domain authority is a valuable tool for assessing the relative strength of your website among competitors in terms of SEO performance—but it isn't necessarily indicative of where your site will appear in SERPs. Monitoring this metric and other vital indicators can help you make informed decisions about optimizing your web presence and maximizing organic traffic.
How Can I Find Out What My Website's Domain Authority Is?
Finding your website's domain authority can be a crucial step in understanding how you rank on search engines. Domain Authority (DA) is often used to indicate the overall strength and success of any website, so it can be helpful to learn what yours is.
There are several ways to discover your DA score. One method is using online tools such as Moz's Open Site Explorer or Majestic SEO's Bulk Backlink Checker. These platforms allow users to quickly and easily check their websites' DA scores and other vital metrics like Page Authority, Trust Flow, Citation Flow, etc. Additionally, many web hosting companies provide this information for free when customers log into their accounts.
No matter which method you use to determine your site's DA score, it can give valuable insight into how well your website performs from an SEO standpoint. Knowing where you stand will help inform decisions about optimizing content and strategies for gaining higher rankings on search engine results pages (SERPs). So if you're looking to up your SEO game, start by finding your domain authority!
What Is The Difference Between Domain Authority And Page Authority?
Ah, the age-old question that has perplexed SEOs for centuries. What is the difference between Domain Authority and Page Authority? If you have stumbled upon this article searching for an answer to this query, it looks like I am about to answer your query.
Let us start by looking at what all these fancy terms mean. Domain authority, or DA as some call it, is a score developed by Moz that predicts how well a website will rank on SERPs (search engine results pages). On the other hand, we have page authority, also known as PA, which measures the strength of individual web pages within a given domain. Here are some key points to consider:
Domain authority is calculated based on multiple factors, such as link profile and content quality, whereas page authority focuses more on specific metrics, such as the number of links pointing to the website

A high domain authority does not guarantee success on SERPs but can indicate overall performance

Each page within a domain has its unique page authority score, so there may be discrepancies between them
So what does all this mean when looking at Domain Authority vs. Page Authority? They measure different aspects of your site's visibility – one focusing on the big picture and the other zooming in closer for more granular details. When optimizing sites for better rankings, it is essential to keep both in mind, working hard to maintain a strong DA while ensuring each page ranks highly with Google.
If you want higher-ranking positions across all your web pages, understanding these two scores should be a top priority. Put – work towards getting higher numbers across both domains and pages!
What Are The Most Effective Strategies For Increasing Domain Authority?
Increasing domain authority is an integral part of SEO, so knowing the most effective strategies for doing this is essential. There are a few key things you can do to make sure your website has the highest possible domain authority:
Publish high-quality content regularly – making sure that all posts have relevant keywords and links back to other pages on your site;

Make sure your website is fast and responsive by optimizing images, using caching plugins or services, and reducing redirects;

Build quality inbound links from reputable websites – this will help boost search engine rankings as well as improve domain authority;

Monitor analytics data closely to identify trends and opportunities for improvement.
By following these steps, you'll be able to ensure that your website has the best chance of success in terms of increasing its domain authority. It's also important to remember that while having more external links pointing towards a page increases its visibility and ranking, those links must come from reliable sources if they will truly benefit your website. Keeping track of what types of sites link back to yours is something every webmaster should consider when assessing their current SEO strategy.
Conclusion
Understanding domain authority and its role in SEO can be a daunting task. However, it's essential to keep track of your website's domain authority so you know how effective your SEO strategies are. I recommend checking your domain authority at least once every three months.
It is also important to remember that there is a difference between domain authority and search engine rankings. At the same time, they may overlap, but they are not the same thing. Domain authority focuses more on quality than quantity, whereas search engine rankings prioritize pages with higher backlinks.
Finally, there are plenty of methods for increasing your website's domain authority: from creating high-quality content to building relationships with industry influencers who will vouch for you; these tactics have been proven time and time again to increase visibility amongst both potential customers and Google algorithms alike. For example, when my client launched their blog series about sustainable sourcing practices, we saw an immediate uptick in their website's DA score within two weeks.