Hey you, Congratulations on your new website! Creating a digital presence obviously meant a lot to you, and you have set up a fresh new website. There's a great logo, a killer color scheme, and pretty much everything you need to impress a potential buyer. Great work so far. Now comes the most important (read challenging) part, you need to have an SEO regimen, just like your fitness regimen. But you will have to stick to this one!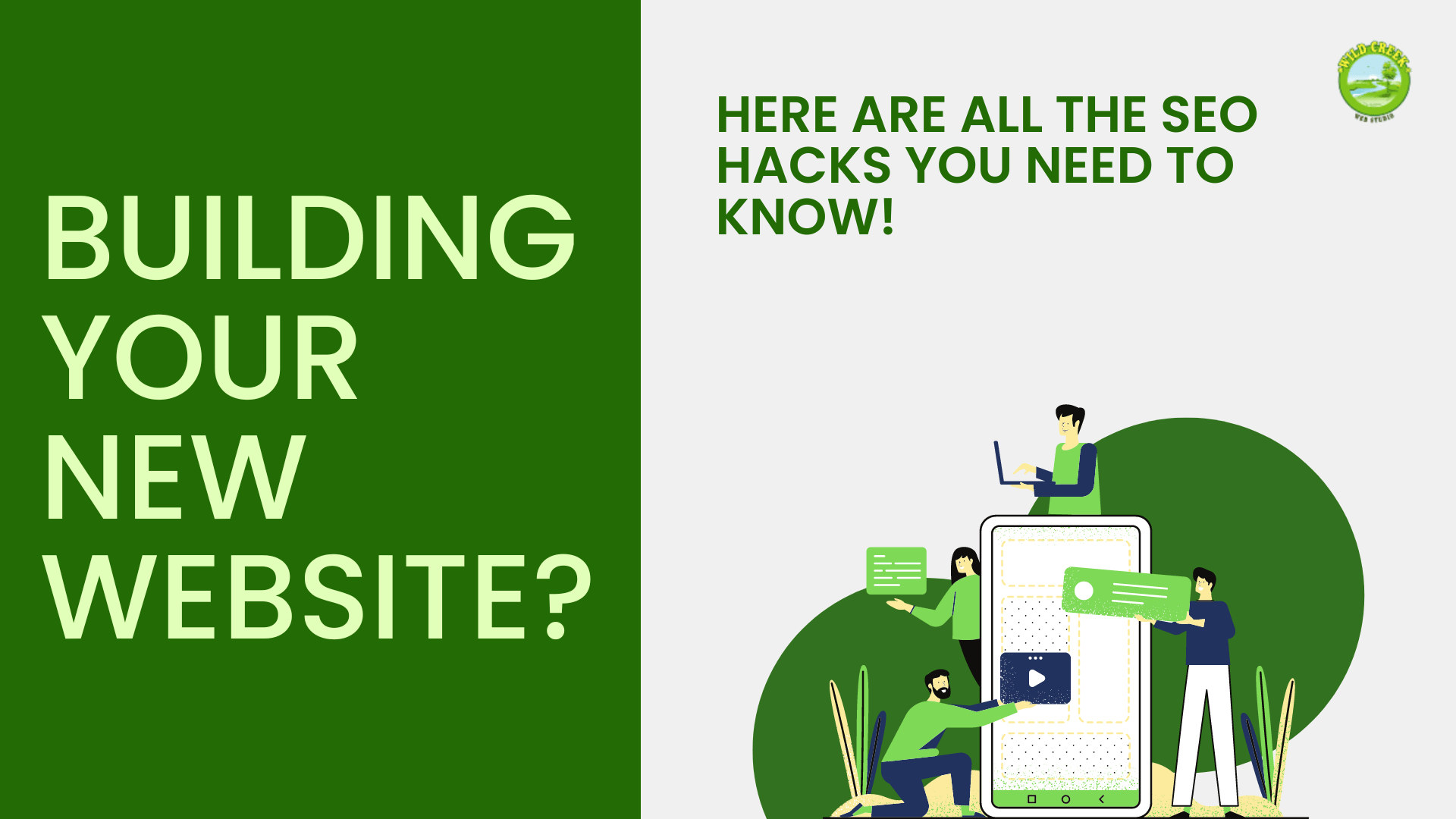 Search Engine Optimization plays a major role in driving organic website traffic. It sits at the throne of the digital marketing world, bringing you your target audience. It is a long-term process, but the results are eternal. When you start building a website making it SEO optimized is rule no 1. Then follow your consistency and foolproof strategies. Developing a strategy that works specifically for your brand is foremost. Because some plans that work for other brands might not rightly work for you. Although this takes up time, and you are bound to make mistakes along the way, when you finally figure it out, no obstacle can stop your growth.
Wild Creek is here to make your work simple. Hence here we bring you all the proven SEO strategies that could work for new websites.
Strategies that get you on top
Choosing the right SEO keywords
This is where you start. Each section needs optimization, therefore it is beneficial to add the appropriate plugins right at the start. Keywords are words and phrases that a person types into the search bar of a search engine when they are looking for answers/products. It is a search query. Therefore embedding the query phrases into your website gives you the edge to rank higher on the SERPs (Search Engine Result Pages).
Keyword research is mandatory, you need to analyze and make sure to implement search intent that later transforms into the right keywords. Research-backed techniques and keyword strategies have a positive impact. Your goal must be to meet the needs of your target audience. Whether they are looking to purchase a product or just searching to gain knowledge, your website is what they must see at the top of the SERPs. And when that is achieved, you gain trust and visibility, which leads to a possible purchase that later transforms into brand loyalty.
But not all words can become keywords. They are specifically chosen words/phrases in order of relevance, authority, and volume. While conducting thorough keyword research, you become aware of market trends, insights, market growth, and customer acquisition. This helps in the betterment of your website and helps with gaining an audience even outside your TG.
Long Tail Keywords
There are, however, several other criteria you need to master while implementing an SEO keyword into your copy. There are many types of keywords that get you results. But the most effective of all are long tail keywords. This aligns with the intent of a customer. They are specific phrases a customer is likely to type while searching for an answer. Research has shown that this type of keyword is effective in driving organic traffic and generates leads that are most likely to stay.
You can also use the help of various tools available to make sure you use the right keywords and SEO strategies. Google Keyword Research tool, Ubersuggest, SEMrush, and Moz are extremely good at what they do.
UI and UX – loading time and page speed
You go into a website, lose patience while it's loading, or you hate the way it appears all cluttered and just come straight out without finding your answer. How often has this happened to you? This is mainly because the website did not focus on giving you a good user experience. You want people to stay, browse and go beyond just finding an answer. You want them to have that experience. Hence while building a new website, it is paramount that you take time to analyze and actually create one that is worth a person's time. Page speed and loading time authenticate and convert traffic.
While doing so, you will have to keep one key aspect in mind – a mobile version. The need for your website to have a jump-free, clutter-free, and a perfect experience on mobile gives you a better chance at quick purchases. Make buyers come for the product but stay for the experience.
Blogs Clusters and Content with Intent
This is a main factor that might get missed. You don't want to do that. Blogs are where maximum traffic gets generated. Creating relevant blogs helps customers inch closer to your brand. They make you authentic and help generate authority. You know they won't go back when you have detailed blogs that give them answers. People are often searching to heal pain points more than buying a product. This is where having a blog page might help. You solve a problem while also making a sale. Categorize your blog, organize content and use appropriate keywords – repeat.
Creating impactful blog clusters is important so you don't have to spend too much time going back and forth with the process. This can be achieved by researching possible doubts a general customer might have. Writing clear blogs about your brand heaps up the chances of generating visibility. The topic cluster model is where a single page becomes the hub for content. It brings you the most traffic and conversions.
You will create content with intent, where you align your brand's image and tone to resonate with the blog. This helps in building brand image and awareness, thereby never compromising on quality.
Link building – Internal and External
Including internal and external links to your blogs help create authenticity. It shows that you actually know what you are talking about. This increases content variables and search engine optimization. It provides trust and enhances user experience. Link building is a simple process that helps you attract organic clientele. In addition, it also helps you generate referral traffic which can have vast sales opportunities.
On-site and off-site SEO
While we've explained some of the main on-site SEO practices, off-site SEO is a major factor in attracting traffic. The focus on the technical aspects of a website mounts for on-site SEO. Keep your site compatible with Google aid tools like – console, analytics, and maps. This makes digital visibility simple.
Off-site SEO is just what it means. It is what you do off the site. Establish a strong and insightful social media presence with links in posts that lead back to your website. Social media is a great platform to meet and engage with an audience that you could not be able to reach otherwise. It helps with communicating with your audience on a more personal level.
There are several areas that are beneficial with off-site SEO. It enables brand building and content marketing. Off-site SEO includes generating a social media presence, creating podcasts, guest posting, link building, influencer marketing, and much more.
Make sure to have a presence on third-party websites. Say, for example, you are a wedding photographer. Apart from having your own website and SM handles, it is important for you to get listed on portals like Wedding Bazar, Wedding Wire, and so on. This will divert a vast number of clients to your website. Participate in forums and get the word of your brand around in competitor circles.
Now we've said a lot of overwhelming things, and here we are to say that we can actually take care of it all for you! Wild Creek takes pride in creating brands that leave a lasting impression. Contact us now to know more!