Search Engine Optimisation, a paramount term when it comes to digital marketing. And rightfully so because a recent study has revealed that SEO is 70% more effective when it comes to driving up the sales for a business, which also implies better ROI or Return On Investments.
SEO merely makes your website visible is an understatement. It is much more complex than that. It is the key to drive organic traffic to your page, thereby enabling your business to grow and remain consistent. SEO makes you (your website) authoritative and trustworthy among competitors in the field. And to understand the importance of SEO, one must understand its branches.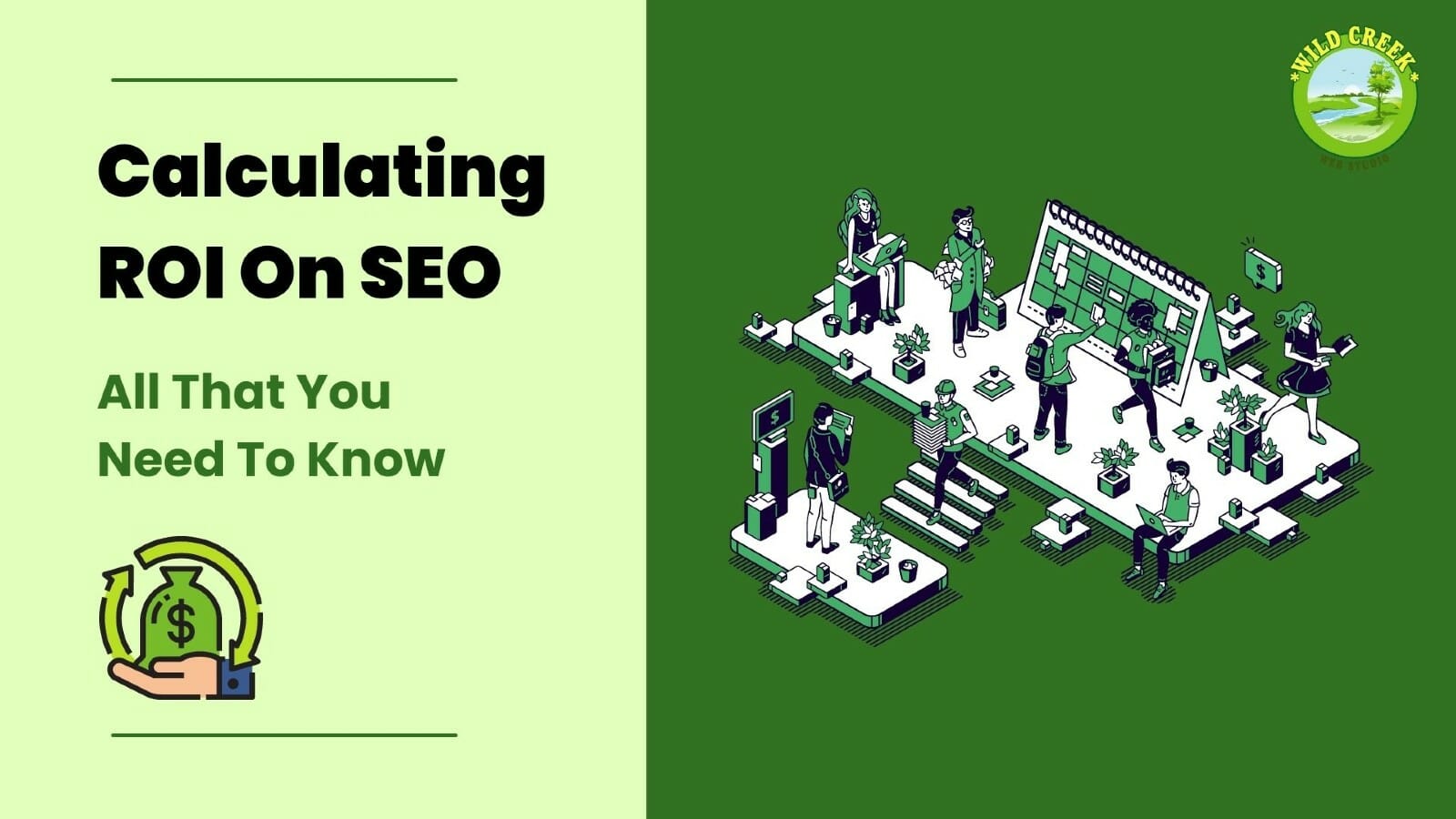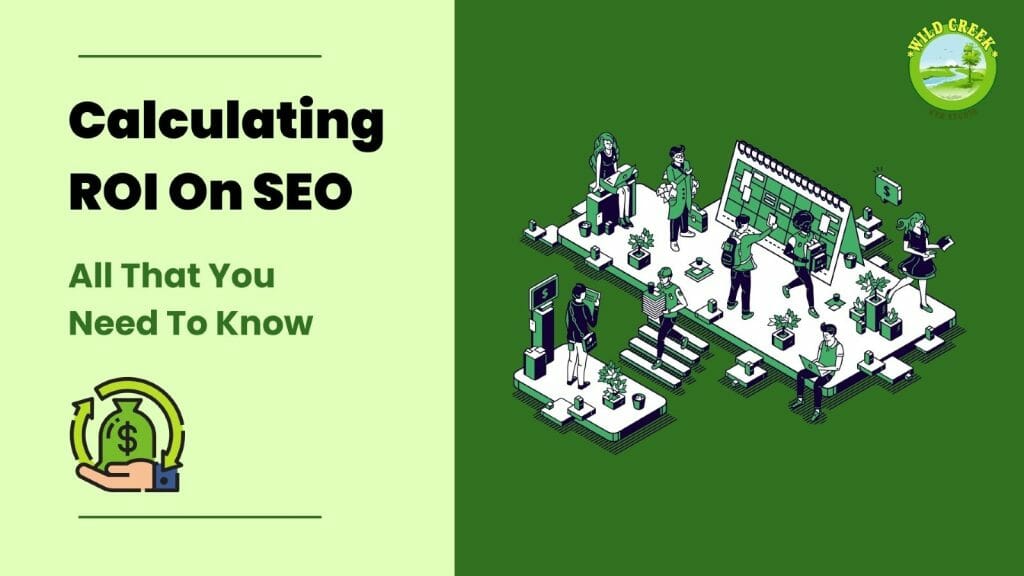 When you start understanding the nuances of SEO as a business tool, you will also come to know that it impacts each business differently. Some might have phenomenal growth right at the beginning, whereas for a few it might take some perseverance. SEO tends to work better when you are consistent with it. And however your situation might be, calculating the ROI will give you better insights. So let's start, shall we?
What Is ROI?
Return on Investment is the primary tool to assess a business' expenditure on any particular aspect, here SEO. It is the benchmark in the business world as it allows you to evaluate your past and future investments. This process accelerates the financial growth of a firm, motivates investors to expand their stake, helps you learn about digital marketing ROI and allows multifold development of the business. But more importantly, it also shows you your losses.
Measuring ROI with SEO
You can use any number of parameters to make a website work but at the end of the day what matters is how well it performed. Conducting SEO audits can tell you how well the seo strategy has worked and this ideally must be done once a month for better results. By identifying problems and errors you will have a better digital marketing strategy.
Identifying whether your site is rightly indexed by Google, checking on page SEO, checking user experiences, keyword optimization, tracking website performances – are some of the key things to check during SEO audits.
SEO ROI can be calculated by multiple methods – by looking at search engine rankings, generation of organic website traffic, goal completions and targeted research.
Let's elaborate a little more here:
Here is one easy formula to measure ROI on SEO: (revenue from organic traffic) – (cost of SEO) / (cost of SEO)
Some other effective ways to measure:
Measure Your SERP rankings – This helps you generate relevant new keywords and modify existing keywords to target your potential audience. Also calculate and research the CTR (Click Through Rate) of each ranking.
Calculate CAC – Studies have revealed that SEO drastically reduces the CAC (Customer Acquisition Cost) of a company. By timely calculating this, you can balance investments accordingly.
Measure progress in stages – Measure your brand awareness, then your conversions, your profits and your brand loyalty.
Measure Conversion rate – This is one of the important sections to measure. With targeted SEO keywords, you get organic traffic but you need to measure how much exactly is the conversion rate to determine your ROI
Here are a few key stats to use to your advantage
ROI on technical SEO is a whooping 117% with a return time of 6 months
SEO on real estate, financial services, medical devices and pcb design & manufacturing has above 1000% effect on ROI
A ROI on SEO is positively marked over a 6-12 months
B2B SEO campaigns exponentially increase over a period of 3 years while producing organic revenue.
SEO And Its Impacts On ROI
Organic traffic remains to have a dominant share in increasing the growth across all channels of a business. It has paved the way for 53.3% share to generate potential clients for an establishment. And this organic traffic can be achieved through targeted SEO, proving that SEO has a significant impact on a company's ROI.
SEO also drives trust – it increases credibility and authority. The two pillars to remaining profitable in an industry with heavy competitors. But, where is the scope?
Avenues where SEO impacts ROI
Drives Traffic and Trust – SEO's number one goal is to drive organic traffic to a website. When this is achieved, ranking on SERPs (Search Engine Result Pages) are increased, giving you digital visibility. It makes you visible to a large scale of audience who are solely interested in your brand. Once a customer purchases/uses your products and if you have satisfied them with the quality, there is no stopping sales. Thereby promoting trust and brand loyalty.
Increases Engagement – When a potential customer visits your website, you will need to give them the finest user experience (UX). You need to focus on achieving this since it helps with engagement and also generates better SEO.
Makes You Sustainable – SEO is much more than a one off campaign, it is a lifelong strategy. As search engines, mainly Google, constantly update their algorithms, SEO strategists also have to keep up with the change for it to work. By doing so, you will be able to sustain in the live market.
Helps you gain trust – When a potential customer finds you on social media but is not able to find you on a search engine, there you lose trust. Strong SEO gives you better ranking thereby gaining trust.
In light of the areas where your business can improve SEO, what type of SEO would work best for you? Wait.Types? Yes, there are different varieties of SEOs. Scroll down!
Types of SEO
When we think of SEO, we mostly think of inserting the right keywords into the content, but this is just one branch in the field of SEO and for an efficient SEO strategy, you must dive into and understand the various types of SEO.
On page SEO – This is the most familiar type. It deals with the information specifically on the web page. When this information is not just right, but when it is far superior to anything else out there, your website becomes relevant.
Off page SEO – This type focuses on website promotion more than the content. Link building and brand promotion are two main tools that enable higher rankings.
Content SEO – This type is a subset of the on page SEO. You will have to follow certain content guidelines to make this work.
Technical SEO – This type constitutes all the technical parameters that come together to make SEO work. Like a seo friendly web design, optimizing images, url structure and HTML to name a few.
Local SEO – This type of SEO needs a strategic approach and planning. It optimizes your brand to attract clients within your area who are specifically focused on finding answers close by.
To conclude, SEO might be tricky to understand at first, but when you give it your time and commitment, the results can be spectacular.
However, a successful SEO ROI can be achieved by using all the factors listed above. You can also hire professionals with proven results to make sure your SEO strategy and the ROI outcome are of profit to you and your company.