Did you know that there are over 1.5 billion websites on the internet today? With such a vast number of websites, choosing the right content management system (CMS) for your site can be overwhelming. But fear not! In this article, we will guide you through selecting the perfect CMS by considering your website's goals and requirements, evaluating ease of use and customization options, researching support and security, and seeking user reviews and recommendations. Let's get started on finding the best CMS for your website!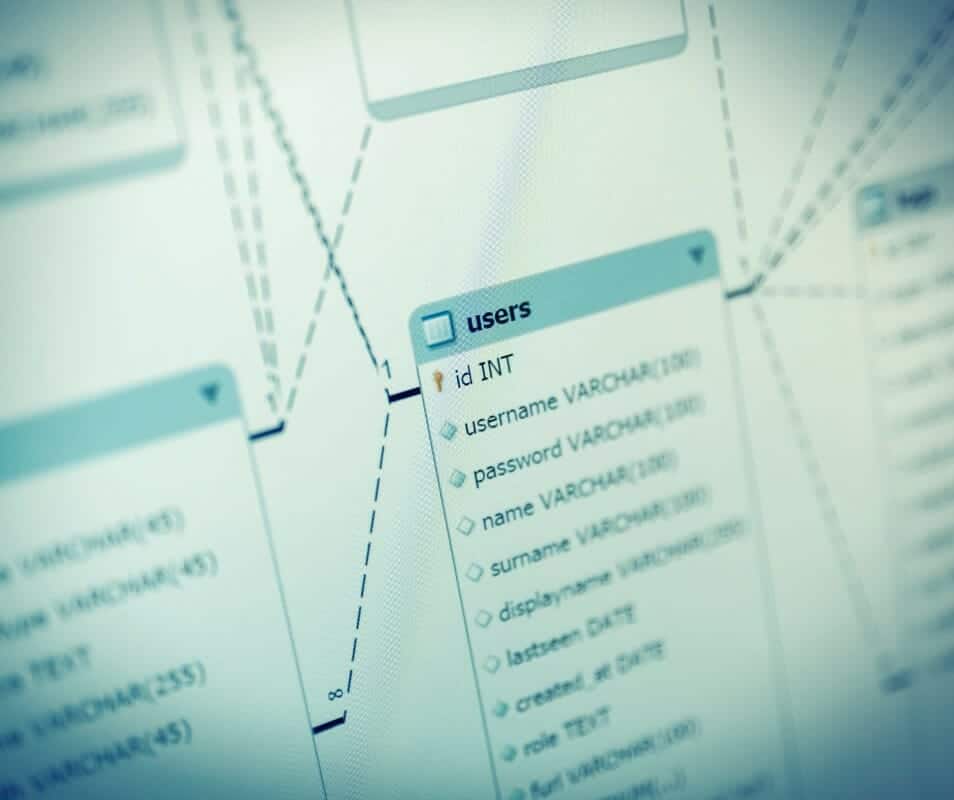 Key Takeaways
Evaluate upfront costs, additional expenses, and hosting fees.

Prioritize security as a top concern and ensure robust security measures are in place.

Seek valuable user feedback and read reviews from users who have used the CMS.

Evaluate cost savings, customization options, and customer support when choosing a CMS.
When contemplating the selection process for a content management system (CMS), it is crucial to understand the steps involved in choosing the best CMS for your specific needs. Determining the suitable CMS requires careful consideration and evaluation. How do you go about choosing a CMS?
Define Your Website's Goals and Requirements
Firstly, it is imperative to research and gather information about different CMS options available in the market. This will assist you in comprehending the various features and functionalities offered by each CMS. You can begin to narrow down your choices by comparing and contrasting the offerings.
Before choosing a suitable CMS for your website, you need to define your website's goals and requirements. This step is crucial in ensuring that your website design and content management align with your goals. By clearly outlining your objectives clearly, you can select a CMS that effectively meets those needs.
Start by considering the purpose of your website. Are you looking to create an online store, a blog, or a portfolio? Understanding this will help determine the features and functionalities required from your CMS. Next, identify the specific goals you wish to accomplish through your website. Do you want to increase brand awareness, generate leads, or drive online sales?
Additionally, consider the scale at which your website will operate. Will it be a small personal site or a large enterprise platform? This assessment will guide you in selecting a CMS that can handle the expected traffic and content volume.
Lastly, examine any unique requirements essential for your website's success. For instance, if you plan on integrating third-party applications or require multilingual support, consider these aspects when evaluating potential CMS options.
By thoroughly defining your goals and requirements upfront, you set yourself up for success in choosing a CMS that aligns perfectly with your vision and objectives.
Evaluate Ease of Use and User Interface
Next, you must evaluate your requirements and objectives for using a CMS. Consider the purpose of your website and the specific features you require. For example, if you aim to build an e-commerce platform, prioritize CMS options that excel in this area.
When choosing a CMS for your website, it's essential to consider how easy it is to use and navigate its user interface. Evaluating the user experience and UI design considerations will ensure that you have a seamless content management system that meets your needs. Here are some factors to keep in mind:
Intuitive Interface:
Look for a CMS with an intuitive interface that allows you to navigate different sections and perform tasks without confusion efficiently.

Consider whether the layout is clean and organized, making it simple to find what you need.
Customization Options:
Check if the CMS allows you to customize the user interface according to your preferences.

Look for options like drag-and-drop functionality or customizable dashboards, which can enhance your workflow.
A smooth user experience is crucial as it saves time and makes managing your website more enjoyable. A cluttered or complicated UI can lead to frustration and inefficiency. By evaluating ease of use and considering UI design, you can choose a CMS that aligns with your expertise and ensures a positive experience for administrators and end-users on your website.
Consider Customization Options and Flexibility
One vital aspect of the CMS selection process involves detecting the CMS platform that a website is currently using. By employing various techniques, you can uncover the underlying CMS of a website. This knowledge can be crucial in determining the efficacy and limitations of different CMS platforms.
To detect the CMS platform of a website, you may employ methods like examining the source code for CMS-specific identifiers. Additionally, some online tools and plugins can assist in identifying the CMS used by a website. By detecting the CMS platform in English, you can gather valuable insights into its capabilities and make an informed decision regarding its suitability for your requirements.
To ensure a personalized experience, consider the customization options and flexibility different CMS platforms offer. When choosing a CMS for your website, evaluating its customization capabilities and limitations is crucial. Look for a CMS that allows you to easily customize the appearance and functionality of your website to align with your brand identity and meet your specific needs.
A flexible CMS will provide you with various templates, themes, and plugins that can be tailored to suit your requirements. These customization options enable you to create a unique and visually appealing website without extensive coding knowledge or skills. Additionally, check if the CMS allows you to seamlessly integrate third-party tools or services. This flexibility ensures you can add new features or functionalities as your business grows or changes.
Scalability is another important aspect when considering customization options. A good CMS should offer scalability options, allowing your website to grow alongside your business without significant disruptions. It should handle increased traffic, content updates, and additional pages without compromising performance.
In summary, choosing a CMS with ample customization options and flexibility is essential for creating a personalized website that aligns with your brand image. Ensure the platform provides enough customizability within its limitations and offers scalability options for future growth.
Assess Available Plugins and Extensions
Evaluate the available plugins and extensions to enhance your website's functionality and meet your needs. When choosing a CMS for your website, it is crucial to consider the range of available plugins and extensions. These tools can significantly expand the capabilities of your site and provide additional features that may be essential for your business or personal goals.
Firstly, look at the various available themes offered by different CMS platforms. A wide selection of pieces ensures you find one that suits your brand image and aligns with your overall design aesthetic. Additionally, consider whether these themes are customizable so that you can make adjustments as needed.
Another aspect to assess is performance optimization. Look for plugins and extensions that can help improve the speed and efficiency of your website. These tools will ensure smooth navigation for users and ultimately lead to higher user satisfaction.
Furthermore, examine if there are plugins or extensions specifically designed for any unique functionalities you require on your website. Whether it's an e-commerce integration, social media sharing options, or advanced analytics tracking, having access to these additional features can significantly enhance the overall user experience.
In conclusion, thoroughly evaluating the available plugins, extensions, and themes will help you choose a CMS that meets your current needs and provides room for future growth and development.
Research Support and Documentation
Researching support and documentation is essential to ensure that you have access to the necessary resources for troubleshooting and maximizing the functionality of your chosen CMS. When selecting a CMS, it's crucial to consider the availability of research tools and technical support.
To make your research process easier, here are three sub-lists with critical points to consider:
Documentation

: Look for a CMS that provides comprehensive and up-to-date documentation. This includes user guides, FAQs, tutorials, and developer resources. Having thorough documentation will save you time and frustration when understanding how to use different features or troubleshoot issues.

Community Forums

: Check if the CMS has an active community forum where users can ask questions, share experiences, and seek help from fellow users or experts. Engaging with a vibrant community can provide valuable insights, tips, and solutions to common challenges.

Technical Support

: Evaluate the technical support the CMS provider offers. Consider factors such as response time, availability (24/7 or specific hours), and modes of contact (email, live chat, phone). Prompt and reliable technical support ensures that any critical issues are addressed promptly.
By thoroughly researching these aspects before selecting a CMS, you'll equip yourself with the necessary tools and support system needed for smooth website management and troubleshooting in the long run.
Compare Pricing and Licensing Options
Now that you have gathered all the necessary research support and documentation for choosing the suitable CMS for your website, it's time to delve into one of the most critical factors: comparing pricing and licensing options. This step will help you decide based on your budget and specific needs.
To assist you in this process, here is a comprehensive cost analysis and licensing comparison table below:
| | | |
| --- | --- | --- |
| CMS | Pricing Model | License Type |
| WordPress | Free | Open Source |
| Drupal | Free | Open Source |
| Joomla | Free | Open Source |
| Squarespace | Subscription-based | Proprietary |
| Wix | Subscription-based | Proprietary |
 As you can see, open-source CMS like WordPress, Drupal, and Joomla offer free usage with no licensing fees. On the other hand, platforms like Squarespace and Wix require a subscription fee to access their services.
When considering pricing options, it's essential to evaluate the upfront costs and any additional expenses such as themes, plugins/extensions, hosting fees, or premium support.
By conducting a thorough cost analysis and reviewing different licensing models available in the market, you can make an informed decision that aligns with your budgetary constraints while ensuring all your website requirements are met.
Look for Security and Updates
When looking for a CMS, it's important to prioritize security and regular updates. Your website's security should be a top concern, as it can significantly impact the trust of your users. Look for a CMS offering robust security measures to protect your website from threats and vulnerabilities.
A good CMS should provide features like user authentication, secure data storage, and protection against malware attacks. It should also have built-in tools to monitor and detect suspicious activities on your site. Regular updates are crucial to keep your CMS up-to-date with the latest security patches and fixes. Outdated software is more vulnerable to cyber-attacks, so ensure that the CMS you choose has a track record of prompt and frequent software maintenance.
Choosing a CMS with solid security measures and regular updates can minimize the risk of breaches and keep your website safe from potential threats. Remember, maintaining the security of your website is an ongoing process that requires constant vigilance. So, regularly update your CMS and implement best practices in web security to safeguard your business and your users' valuable information.
Seek User Reviews and Recommendations
Seek user reviews and recommendations to find a CMS that meets your needs. User feedback is invaluable when choosing a suitable CMS for your website. By reading what other users have experienced, you can get a sense of the strengths and weaknesses of different content management systems. Online communities are great places to find these reviews and recommendations. They provide a platform for users to share their experiences and advise others in similar situations.
When seeking user reviews and recommendations, keep in mind the following:
Real-life experiences

: Look for reviews from users who have used the CMS for their websites. Their firsthand accounts will give you a better understanding of how well the system performs in real-life scenarios.

Specific features

: Review reviews that mention particular parts or functionalities vital to you. This will help you gauge whether the CMS has everything you need.

Overall satisfaction

: Consider the general satisfaction level expressed by users in their reviews. Many positive studies indicate that the CMS is reliable and effective.
Taking the time to seek user feedback can save you from pitfalls. So, tap into online communities and learn from others' experiences before deciding on a content management system.
Frequently Asked Questions
Are there any limitations on the number of pages or users managed with the CMS?
There are limitations on scalability with CMS, including the number of pages and users that can be managed. It is essential to consider these when choosing a CMS. Pricing options may vary depending on the scale of your website.
How frequently do updates and security patches for the CMS software get released?
Staying up to date with frequent updates and security patches for your CMS software is crucial. It directly impacts your website's security, ensuring protection against vulnerabilities and potential breaches. Make it a priority to stay informed and implement these updates promptly.
Are there any restrictions on the type of content that can be published using the CMS?
You'll be glad that most CMS platforms have few content restrictions. With a wide range of customization options, you can easily publish any content you want on your website.
Conclusion
Once armed with all the necessary information, you can embark on the process of choosing the suitable CMS for your website. Consider factors such as ease of use, scalability, security features, customization options, and customer support. Additionally, consult with industry experts or seek recommendations from peers with experience with different CMS platforms.
By following these guidelines on choosing a CMS, you can navigate the plethora of options available and find the best CMS to meet your specific needs. Remember, an informed decision regarding your CMS selection is pivotal in laying a solid foundation for your website's success.
So there you have it! After meticulously considering all the factors and diving deep into content management systems, you are now equipped with the knowledge to choose the suitable CMS for your website. With a touch of finesse and a dash of satire, you have become an expert in this realm. Remember, your website's goals and requirements are paramount, but remember ease of use, customization options, support, security, and user reviews. May your CMS journey be filled with wisdom and success!