Do you need help to get your website noticed? Do you want to rank higher in Google search results but need to know how? Well, then, this article is for you! Here we will explain the steps and strategies needed to increase your ranking on one of the world's most popular search engines – Google. We'll give specific advice on what tactics work best and how to maximize their effectiveness. Keep reading to learn how to make sure your website stands out from all the noise online and gets seen by more potential customers or readers.
Search engine optimization (SEO) has become essential to any successful digital marketing strategy today. With billions of web pages competing for attention, it can be challenging for yours to stand out if you're not employing specific techniques. By following a few simple tips, however, businesses and organizations can ensure that their content appears prominently when someone searches for them on Google.
Google uses complex algorithms and data points to determine which websites appear at the top of its search results. So understanding these principles is critical to achieving high rankings. In this guide, we'll talk about some of the core concepts behind SEO and outline a step-by-step plan that will help boost your site's visibility on Google. So let's dive in and learn how to climb those precious SERPs!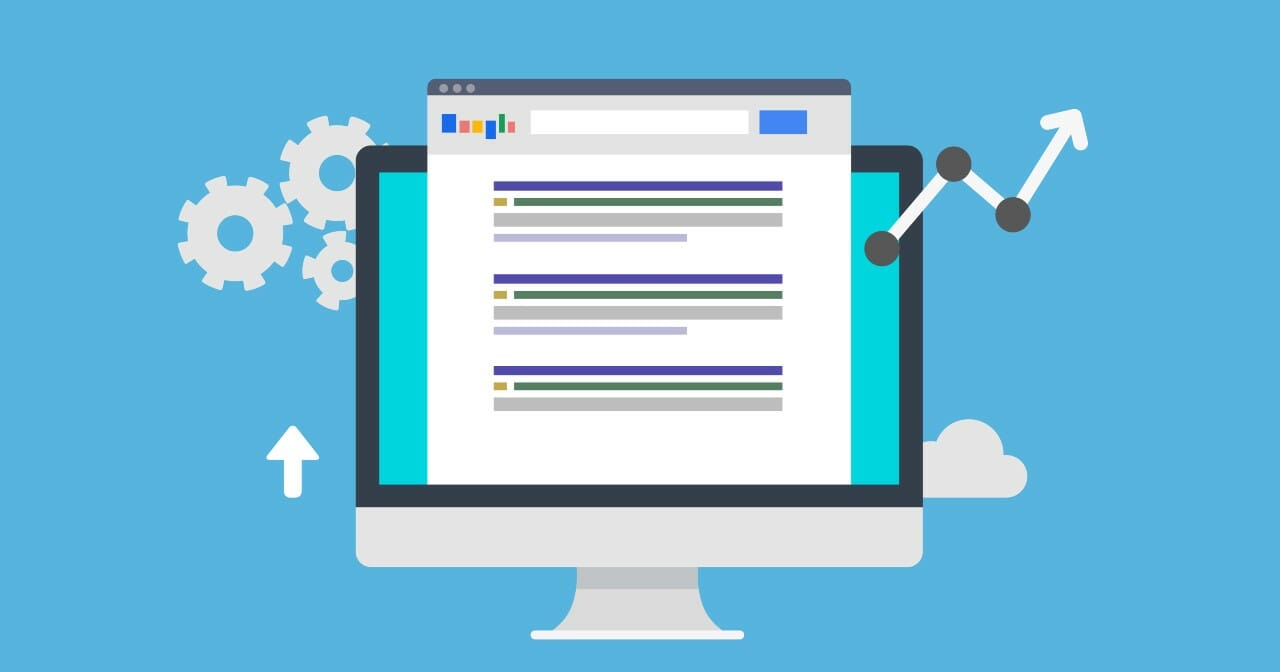 Optimize Your Website
Throughout the ages, people have wanted to know how to rank higher in Google search results. In today's day and age, it is more important than ever for businesses looking to grow their online presence. You'll need to optimize your website to get your website into a high-ranking position on a search engine result page (SERP).
First and foremost, create informative and relevant content for your audience. This can include long-form blog posts or videos – whatever will keep visitors engaged while on your site. Additionally, ensure that all the metadata associated with each page has been filled out correctly so that web crawlers can easily find and index them. Finally, ensure that all pages are mobile-friendly and optimized for fast loading speeds; this will improve user experience and SEO rankings.
By optimizing your website in these ways, you'll be setting yourself up for success in terms of achieving higher rankings on SERPs. With the right approach, you can then look towards leveraging keywords.
Leverage Keywords
Leveraging keywords is an essential step to take your website's SEO rankings to the next level. While you should always be mindful of using relevant terms and phrases throughout each page on your site, it's essential to include them in titles and headings. Doing so allows search engines like Google to quickly identify what a given webpage is about – making it easier for them to assign it a higher ranking.
In addition, use keyword-rich URLs when linking different pages on your site. This will help web crawlers better understand the flow of information while indexing content from your domain. Additionally, ensure all images have accurately filled out alt tags, as these can contain valuable SEO words too!
By taking advantage of keywords this way, you'll find yourself well-placed for improved SERP visibility. From here, the final thing you'll need to do is keep track of backlinks.
Monitor Your Backlinks
Taking control of your backlinks is just as crucial regarding SEO rankings. After all, if search engines detect many low-quality links pointing toward your website, they may interpret this as an attempt at manipulating their algorithms – resulting in a drop in SERPs visibility.
Conversely, regularly checking that incoming links are authoritative and relevant can help boost the authority of your domain. To do this, be sure to use tools like Moz's Link Explorer, which provides detailed information about any link profile associated with your site. This will allow you to spot any potential issues or opportunities for improvement quickly!
With these steps taken, the next step on your journey to higher Google rankings should be creating informative and engaging content. By doing so, web crawlers will pick up on the quality of your offering – increasing chances of further boosting those SERP positions.
Create Relevant Content
Armed with the knowledge of monitoring your backlinks, it's time to shift focus to producing content that will help drive organic search traffic. This should be relevant and engaging content, as this will ensure crawlers pick up on the quality of what you're offering. Additionally, consider including keywords strategically throughout the copy to maximize visibility and boost rankings further.
When creating content for SEO purposes, remember there are several factors involved. From understanding the best keyword placement practices to optimizing page titles and meta descriptions accordingly, each element plays an essential role in achieving high SERP positions. To make things easier, consider using tools such as Yoast or SEMrush that can provide crucial insights into any website's performance – allowing you to identify areas where improvements could be made quickly.
With all these pieces falling into place, you'll have taken another step closer to higher Google rankings. Now it's time to explore additional ways of increasing visibility – like utilizing Google Ads, which we'll discuss next.
Utilize Google Ads
What better way to maximize visibility and reach a wider audience than utilizing the power of Google Ads? With this simple yet effective tool, you can improve your SEO efforts, allowing for greater brand recognition.
Before getting started with Adwords, it's essential to understand how best to optimize campaigns to achieve maximum returns. To do so, start by selecting relevant keywords related to your business or website – as this will help ensure ads appear alongside organic search results when users enter these terms into Google. Additionally, consider experimenting with different ad formats. Each has unique advantages, from text-based ads to video options that can bring content alive.
No matter what strategies you choose, remember there's no one size fits all approach to optimizing campaigns. So why not test various combinations until you find those that drive traffic toward your site? With some trial and error along the way, you'll soon be well on your way toward achieving higher rankings within Google search engine result pages (SERPs).
Conclusion
In conclusion, it's essential to understand how to rank higher in Google search results if you want your website to be successful. Optimizing your website, leveraging keywords, monitoring backlinks, creating relevant content, and utilizing Google Ads are all effective strategies for improving your ranking. Taking the time to implement these tactics can make a world of difference regarding increasing visibility!
With that said, however, there is no silver bullet or a one-size-fits-all approach to SEO success. It takes dedication, patience, and hard work – but with the right combination of techniques and tools, you will be well on your way toward achieving top rankings in no time. As they say: 'Rome wasn't built in a day.' So take things one step at a time, and you'll see positive results from your efforts before long!