The success of any business in the digital age mainly depends on its ability to leverage search engine optimization (SEO). SEO is a process by which companies use various techniques and strategies to increase visibility in organic search results. Building a solid SEO foundation requires an understanding of how search engines operate and knowledge of best practices and emerging trends. This article provides an overview of the critical components of a successful SEO strategy.
Search engine algorithms are complex and constantly changing, making it easier for businesses to maintain their online presence with expert assistance. To successfully compete in this ever-evolving market, companies must understand what elements comprise good SEO and how they can be implemented into their overall marketing plan. Knowing where to begin when establishing a comprehensive SEO plan can often seem overwhelming; however, building a solid foundation will pay dividends in increased website traffic and higher rankings within major search engines.
This article discusses several fundamental steps that should be taken when developing an effective SEO campaign, with the central goal being to ensure long-term success across all areas related to organic keyword performance. The topics covered include choosing appropriate keywords, optimizing content, link-building strategies, technical considerations, tracking progress, and more.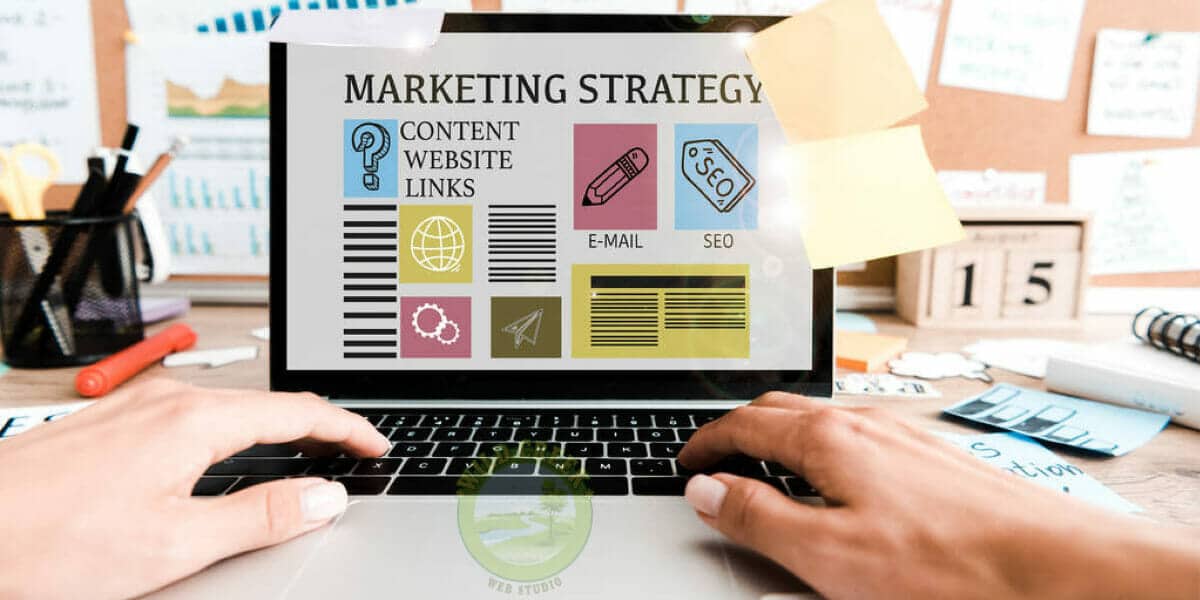 Understanding Search Engine Optimization
Search Engine Optimization (SEO) is a process that helps websites increase their visibility and ranking in search engine results pages. It has become essential to any online marketing strategy as it can help improve website traffic, promote brand awareness, and generate leads. SEO involves using different techniques, such as keyword research and analysis, content optimization, link building, technical optimization, etc., to ensure that a website meets the criteria set by various search engines.
Understanding how search engines work is the first step in developing an effective SEO strategy. Search engines use algorithms to determine which web pages should appear in response to user queries. These algorithms are constantly updated and improved, so staying up-to-date on these changes is essential for successful SEO strategies. Additionally, knowing what users are searching for allows marketers to optimize content accordingly to maximize organic reach and engagement with target audiences.
Understanding search engine algorithms also enables businesses to create optimized titles and descriptions that will attract more clicks from potential customers who may be interested in their products or services. This optimization can ultimately lead to higher conversions and increased rankings on SERPs. With this knowledge, companies are better prepared for keyword research and analysis – the next step in achieving success through SEO efforts.
Keyword Research And Analysis
Keyword research and analysis is a foundational steps for any successful SEO campaign. It involves the identification of relevant keywords or phrases that target audiences use in search engines and understanding how competitors are targeting those terms. This can be achieved through tools like Google Keyword Planner, which estimates monthly searches for selected words and provides related keyword ideas.
Once the desired keywords have been identified, analyzing their performance across different platforms, such as mobile devices or desktop computers, is vital. This allows marketers to determine which keywords should be prioritized since they may generate more traffic on specific devices than others. Additionally, this data can help identify where optimization opportunities lie; if there are gaps between actual and expected rankings based on the search volume each term receives, further action may be required to improve visibility.
Finally, keyword-based content development strategies should optimize existing pages and create new ones with targeted keywords in mind. By incorporating these terms into website copy, titles, and descriptions, businesses can ensure that their content resonates with potential customers searching for related products or services online. Doing so will increase organic reach, boost engagement rates, and ultimately lead to higher conversion rates.
Content Development Strategies
Having identified the most relevant keywords and analyzed their performance, it is time to implement a content development strategy. This involves creating content that incorporates these terms and appeals to readers engagingly. Content should be written with SEO principles, such as keyword placement throughout the text, meta tags for titles and descriptions, and internal linking between related pages. Optimizing images by including alt-tags can help boost organic rankings since search engines can more accurately understand what's being depicted.
Furthermore, businesses should strive to produce fresh content regularly; this will signal to Google and other search engines that they are actively providing up-to-date information, which could result in higher-ranking positions over time. Moreover, producing quality content will increase visitors' engagement rates, which could lead to improved visibility due to users sharing links or recommending them to others.
These strategies provide a strong foundation for SEO success combined with link-building techniques that allow external sites to refer to targeted web pages. By utilizing both tactics simultaneously, businesses can maximize their chances of achieving higher organic rankings across all major search engine platforms.
Link Building Techniques
Ultimately, link building is an essential factor in SEO success. Linking from other websites to the target website helps establish credibility and build trust with search engines. Quality links should come from reputable sources, including relevant industry publications, educational institutions, and official government sites. Furthermore, creating engaging and informative content can encourage natural backlinks highly valued by search engine algorithms.
Link-building strategies such as guest blogging on authority sites or participating in online forums relevant to the business's niche can be beneficial when done correctly; however, it is essential to avoid spammy tactics like purchasing links or using automated software programs for mass link-building. Additionally, businesses should consider leveraging social media platforms like Facebook, Twitter, Instagram, and YouTube, as these often contain large numbers of active users who could become potential customers if exposed to high-quality content.
By combining these techniques while avoiding manipulative methods, businesses can ensure they have a strong foundation of reliable external links pointing toward their pages, improving overall rankings across all major search engine platforms.
Technical SEO Considerations
In addition to link building, technical SEO considerations should be considered when optimizing a website. Technical SEO ensures the page is structured correctly and can easily be crawled by search engine bots. This includes ensuring that all internal links are working correctly, meta tags contain relevant keywords related to the content on the page, and any images or videos have accompanying Alt text associated with them. Additionally, it's essential that pages load quickly, so users don't get frustrated waiting for information or leaving the site altogether; this means leveraging caching techniques where possible as well as compressing large images or other files if needed.
Furthermore, creating an XML sitemap will enable crawlers to understand better URLs and their relationship to one another, which improves indexing speed while allowing webmasters greater control over how search engines view their websites. Finally, utilizing a canonical URL tag can help prevent duplicate content issues; this helps ensure that only desirable pages are indexed to maximize visibility within SERPs (search engine results pages). By following these guidelines, businesses can create an optimized environment for search engine algorithms resulting in more organic traffic over time.
Frequently Asked Questions
What Are The Best Tools For Keyword Research?
Keyword research is a critical part of SEO success. It enables content creators to understand what their audience is searching for and how best to target them to improve search engine rankings. The right tools can help identify trends, find related keywords, and measure the competitiveness of certain words or phrases. Below you will find some of the best keyword research tools currently available.
First are keyword discovery tools such as Google Keyword Planner, SEMrush, Wordtracker, and Ahrefs. These programs offer comprehensive datasets regarding organic searches and paid campaigns, including cost-per-click (CPC) data from search engines like Google and Bing Ads. Additionally, these platforms allow users to look into competitors' strategies by analyzing their ads and past successes/failures with specific queries.
Finally, specialized niche tools such as AnswerThePublic provide visual graphs of questions about topics within a particular industry or domain; Ubersuggest for finding longtail phrases; SERPs Rank Checker for tracking ranking performance over time; and Moz Local for optimizing local listings. These provide valuable insights when creating an effective keyword strategy tailored to meet business objectives.
In sum, there are numerous options available when it comes to researching relevant keywords for SEO purposes. Depending on the given criteria – whether one is looking at overall visibility across multiple platforms or focusing more narrowly on a specific geographic area – different solutions may be better suited than others. Ultimately, finding the right tool(s) can significantly assist in building out an optimized campaign focused on gaining maximum exposure while ensuring its relevance within any established context.
How Often Should Content Be Updated For SEO Purposes?
Content update frequency is essential to search engine optimization (SEO). Content should be routinely updated to remain relevant and improve organic rankings. However, the exact frequency of updates will vary depending on a website's goals and industry.
Regularly updating content can improve organic search performance, as it helps keep pages fresh for users and search engines. Content that has been recently modified or added signals relevancy and importance to Google algorithms. It also offers new link-building opportunities, further improving visibility in SERPs. Content with outdated information may damage credibility, leading to less traffic from organic sources.
Depending on the type of website, content may require daily updating. In contrast, other websites may only need periodic updates every month or quarter. Regularly publishing quality content provides more opportunities for indexing, increases the chances of higher-ranking positions, and drives engagement rates up due to freshness factors. Proper content management ensures SEO efforts achieve desired outcomes such as increased visitors, conversions, and brand awareness.
How Do I Optimize My Website For Mobile Devices?
Optimizing a website for mobile devices is an essential step in SEO. As most internet users today access websites via smartphones and other mobile devices, this practice has become necessary for content publishers and web developers. Ensuring a website will render correctly on small screens requires careful design considerations. It often necessitates creating separate versions or templates specifically designed to be displayed on smaller and larger displays.
The layout of a webpage should also be adjusted accordingly when optimized for mobile use; images should be resized to fit within the device's viewport, while text should remain legible regardless of font size or screen resolution. Additionally, it can be beneficial to simplify navigation menus, so they are easier to interact with given limited space. To further improve usability, designers may consider implementing tools such as touch-based gestures that allow users to scroll through pages more quickly than if they were using traditional mouse clicks.
Finally, page loading speed is another critical factor in ensuring user satisfaction when accessing from mobile devices; reducing file sizes wherever possible (such as using compressed image formats) can help maximize performance even over slower connections like 3G networks. Implementing caching techniques can also reduce latency by pre-loading certain elements into memory before they are needed instead of loading them fresh each time the page is visited. With these methods combined, webmasters can ensure their sites provide an optimal experience for all kinds of visitors regardless of what type of device they're using.
What Are The Best Practices For Implementing Internal Links?
Creating effective internal links is an integral part of building a website. Internal links help to provide the structure and navigational flow that makes it easier for users to move through webpages and access content more quickly. Additionally, they are beneficial for Search Engine Optimization (SEO) purposes as they can improve indexing by search engines and enhance rankings in organic search results.
Best practices for implementing internal links focus on how well those links are placed within pages or posts. It is recommended that relevant keywords be used when creating the link anchor text instead of generic phrases like "click here" or "read more." Furthermore, including too many internal links on one page should be avoided since this can confuse visitors needing help knowing where to start clicking first.
Maintaining a proper hierarchy concerning linking structures is essential. All other linked pages should have at least one incoming link from another higher up in the order. This way, search engine bots will find it easier to crawl your site's interlinked pages while improving its ranking on SERPs (Search Engine Results Pages). Incorporating these best practices into the implementation of internal links helps ensure efficient navigation throughout a website and improved visibility in organic searches.
How Can I Track And Measure My SEO Progress?
Tracking and measuring the progress of Search Engine Optimization (SEO) is essential for any website owner. The use of analytics helps determine what strategies successfully gain traffic and how users interact with the site once they arrive. Additionally, tracking SEO performance over time allows website owners to develop data-driven insights into their marketing efforts and make informed decisions on where to allocate resources.
There are numerous tools available to track and measure SEO success. Google Analytics is one such tool that offers a wealth of information about user behavior, including page views, bounce rate, session duration, and more. It also provides insight into visitors' organic search terms, helping website owners understand which keywords drive the most traffic to their sites. Other tools like SERPs Tracker provide detailed rankings analysis across multiple search engines. In contrast, keyword ranking trackers allow website owners to monitor position changes over time.
Analytics should be monitored regularly and compared against past results to identify trends and adjust tactics accordingly. For example, suppose organic search term visits increase after implementing a new strategy or content piece. In that case, further investment in this area would be beneficial. On the other hand, if there has been no change, alternative measures can be considered until desired outcomes have been achieved. Tracking SEO progress thus enables website owners to maximize return on investment from their campaigns and build a robust online presence for their business.
Conclusion
The success of a website's SEO strategy depends on the implementation of practical tools and techniques. Keyword research is one of the essential elements for successful search engine optimization. It helps determine which words and phrases should be used in content and titles to maximize visibility. Content must also be updated regularly, as fresh content can help improve rankings on search engine results pages. Websites must also be optimized for mobile devices, including responsive design features that allow users to view websites across multiple devices easily. Internal links are vital to any SEO plan, helping webpages rank higher while providing visitors with helpful information about related topics or products. Finally, tracking progress through metrics like page visits, organic traffic, and conversions can provide valuable insight into how sound strategies work so improvements can be made when necessary.
In conclusion, keyword research, regularly updating content, optimizing mobile devices, implementing internal links, and measuring progress are all essential for building a solid foundation for SEO success. By utilizing these practices and staying informed about industry trends, businesses will have the best chance of achieving their desired goals from their online presence. Building an SEO strategy properly will result in more visibility within target audiences searching specifically for what they offer.