It's no secret that digital marketing is essential for businesses in today's world. According to recent studies, almost 90% of companies are actively using social media and other digital channels to get the attention of new customers. However, despite this widespread use, many companies need to correct their digital marketing strategies. These mistakes can significantly impact your bottom line. In this article, we'll discuss some common digital marketing mistakes you should avoid if you want your business to succeed in the long run.
From overlooking analytics data to failing to engage with customers online, several costly missteps even experienced marketers may make without realising it. But don't worry! With just a few minor adjustments, you can ensure your company avoids these pitfalls and continues to reach its goals. We'll look at how each mistake affects your performance, as well as practical steps you can take to prevent them from happening.
If you're looking for an easy way to improve your brand image and increase customer loyalty, avoiding these simple but often overlooked digital marketing mistakes is critical. Discover precisely those issues so you can start reaping the rewards immediately!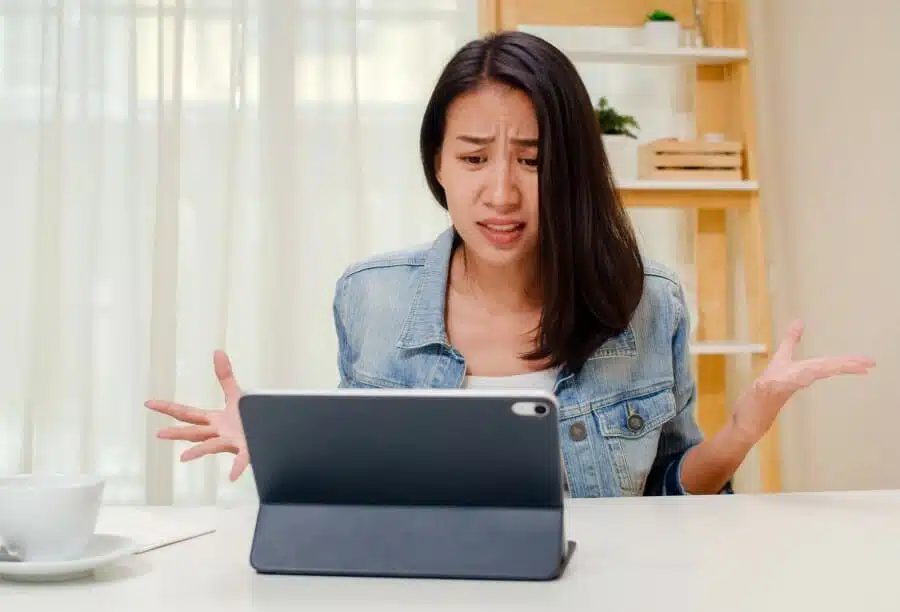 Outdated Strategies
Using outdated tactics in digital marketing is a significant mistake. Old strategies may be ineffective, while antiquated methods often no longer produce desired results. Ancient techniques can also lead to wasting budget and time on approaches that need to be updated or old-school strategies that no longer work. To avoid these mistakes, staying current with the latest trends and technologies related to digital marketing is essential. Subsequently, poor website design must also be considered to ensure success online.
Poor Website Design
Poor website design can be one of the most damaging digital marketing mistakes. It affects the user interface and detracts from the visual appeal and responsiveness. A poorly designed site will likely turn away potential customers before they read your content or learn more about your offer.
It is essential to consider factors such as usability when designing a website so visitors can easily navigate it. Appropriate use of visuals and typography should also be deemed to create a balance between text and images on the page, ensuring that neither element overwhelms the other. Responsive design should also be implemented across all platforms, enabling users to access information no matter their device type.
When creating a website for your brand, always ensure its design meets industry standards for quality and functionality. This way, you can guarantee high user satisfaction and engagement levels without sacrificing aesthetics or technical performance. Testing with various audiences beforehand may prove beneficial to ensure good design choices moving forward. By doing this, any issues with the layout or navigation can easily be identified before launch.
Lack Of Targeting
Moving on from poor website design, another major digital marketing mistake to avoid is the need for more targeting. A business must understand its target audience and create campaigns that speak directly to them. Audience segmentation can identify customers' key characteristics, allowing firms to tailor ads and messages to each customer's needs. Personalising the message with targeted campaigns will help attract more potential customers by showing they are heard and understood.
An additional benefit of using tailored ads is increased brand loyalty, as it makes customers feel appreciated when companies try to connect with them individually. This also creates a stronger bond between the company and the customer, which can lead to higher sales conversions due to the sense of trust built through personalised branding efforts. Furthermore, there isn't any targeting involved. In that case, customers will only know what the product or service offers if there needs to be a clear brand message, meaning potential clients may choose competitors instead.
For brands and businesses to succeed online, carefully targeted strategies should be implemented accordingly to get all the valuable leads and revenue opportunities. With proper targeting, companies can avoid losing out on these chances resulting in ineffective ROI metrics, which could have been avoided with proper research into their target audience. Next, we'll explore how an unclear brand message could hurt your digital marketing success.
Unclear Brand Message
A clear brand message can significantly impact your digital marketing success. When creating content for your website, social media, and other online platforms, it's essential to ensure you communicate the same clear message every time. With this consistency, customers can recognize and connect with your brand. Here are some key points to keep in mind when formulating your brand message:
Establish a recognizable identity.

 Ensure all images and graphics used by your company are consistent across multiple channels. This will help enhance brand recognition among potential customers.

Ensure clarity of messaging.

 Your messaging should be concise and easy to understand. Avoid complex language or jargon so that people can quickly identify what you're trying to communicate.

Be consistent across all channels.

 Your messages must be consistent regardless of platform – from email campaigns to blog posts and customer service interactions.
Creating a cohesive and unified brand message is integral to an effective digital marketing strategy. Investing the necessary resources into developing a solid foundation that communicates who you are as a business and what values you stand for as a brand is essential. Doing so will help create trust between businesses and their potential customers, leading to stronger customer loyalty. By avoiding these mistakes related to crafting an unclear brand message, companies can ensure they're making the most out of their digital marketing efforts and reach maximum success in their industry sector.
Ignoring Analytics And Insights
Transitioning from an unclear brand message to ignoring analytics and insights is like turning off a light switch. You leave money on the table when you fail to track, analyze, and measure your digital marketing efforts. Analytics and insights provide valuable data about website performance which can be used to optimise campaigns for better results.
To succeed in digital marketing, diligently tracking all relevant metrics is essential. Performance matters; thus, keeping up with user behaviour and engagement levels on social media channels is critical. Website metrics such as clicks, unique visitors or page views should also be tracked regularly. Moreover, regular data analysis of these metrics will help marketers make informed decisions that could increase ROI (return on investment).
Using available analytical tools allows brands to gain insight into their target audience's preferences and needs. Companies can reach out more effectively via email campaigns or other strategies by understanding customer behaviour through detailed research and surveys. Furthermore, leveraging analytic reports can ensure proper budget allocation across different channels so that no resources go wasted while maximizing returns simultaneously.
Analytics insights offer invaluable intelligence when evaluating campaign success. You may only know what works best for your business if you use them. Without any performance tracking or evaluation in place, there's no way of knowing whether your current strategy is effective – meaning you may as well be throwing good money after bad without realising it! It goes without saying: spamming social media won't do much for your brand recognition either- instead, focus on creating quality content that resonates with users who matter most.
Spamming Social Media
It's easy to get carried away and overpromote on social media. This can be especially true when a brand is launching something new or trying to increase its presence online. Unfortunately, flooding the market with posts hoping to get more attention will only negatively affect your business. Social media spamming can cause users to become exhausted from being bombarded with messaging and even lead them to unfollow you altogether.
When it comes to engaging customers through social media, moderation is key. Refrain from overloading followers with too many updates at once or using overly promotional language that turns people off. Instead, provide helpful content that sparks conversations and encourages genuine engagement. Taking breaks between postings helps spread messages so they don't appear to all come from one source.
Additionally, try to avoid making assumptions about what content resonates best with your audience. Keep track of which types of posts do well by using analytics tools available on most platforms and adjust accordingly if needed. By not oversharing or bombarding users with too much information, you'll create an environment where customers feel comfortable and engaged without feeling inundated by marketing efforts. Let us move to the next section. Not optimising for mobile devices can severely affect how potential customers view your brand's content on their phones and other devices.
Not Optimizing For Mobile Devices
Have you ever opened a website on your phone and been frustrated by how difficult it was to navigate? You're not alone. With more people accessing the internet from mobile devices than desktop computers, businesses need to optimise their websites for mobile device users. You must do so to retain potential customers or clients turned off by an efficient user experience.
| | |
| --- | --- |
| What If | How To Avoid It |
| What if visitors need help navigating my site? | Ensure your website is optimised for all types of mobile devices by utilising responsive design principles when creating its layout and content. This will ensure that the same information is displayed in an accessible way regardless of the type of device being used. |
| What if I need to learn about mobile optimisation? | Research best practices for optimising websites for mobile devices and look into popular tools such as Google Mobile-Friendly Test Tool to evaluate your page's usability across different platforms. Additionally, consider hiring a professional web developer with expertise in mobile device design and optimisation to help create a seamless user experience across all devices. |
| What if I need to become more familiar with using these tools? | Take time to learn how they work and practice using them before attempting significant changes yourself. Plenty of online tutorials can help get you started quickly and easily without needing prior technical knowledge or coding skills. |
Ignoring the need for mobile optimization could be disastrous; poor usability resulting from inadequate device optimization can drastically reduce conversions, leading to losses in revenue and customer loyalty over time. Taking steps now – such as conducting regular assessments, implementing necessary fixes, and ensuring continuous monitoring – can save valuable resources while helping maintain a positive customer experience on any device they use to interact with your business online.
Not Utilizing Influencers
Many businesses need to pay more attention to the potential of influencer marketing. Influencers can be a great way to reach audiences not exposed to your brand or product. Unfortunately, many companies still need to capitalize on this powerful tool, which costs them sales and exposure.
Regarding influencer outreach, it's vital to ensure you target the right people for your campaign. You must also clearly know what kind of engagement you're looking for from them. Once identified, ensure that they understand precisely what they will get from promoting your brand or product and how their audience will benefit.
Influencer campaigns need to be carefully monitored and tracked. You should measure key performance indicators such as clicks, likes, shares and other forms of engagement with each post or video an influencer shares. This data is essential for evaluating the success of any influencer promotion and ensuring maximum return on investment (ROI). Proper tracking makes it easier to gauge where improvements need to be made in future campaigns.
A strong understanding of the benefits associated with influencer marketing is needed if businesses want to remain competitive in today's digital landscape. Ignoring SEO optimization could mean missing out on valuable opportunities for growth and visibility online.
Ignoring Search Engine Optimization (Seo)
As a business trying to stay afloat in the ever-changing digital marketing landscape, overlooking Search Engine Optimization (SEO) can be like playing with fire. SEO optimization is integral to any successful online strategy; paying attention to it can severely affect your visibility and growth. To reap its rewards, businesses must remain mindful of crucial components such as keyword research, content optimization , link building, website optimization , etc.
To ensure you get all these essential elements when optimizing your site for search engines, consider breaking down SEO into two categories: On Page and Off Page.
On-Page SEO

Content Optimisation

Utilise keywords relevant to your target audience's needs throughout all content on the page.

Ensure user experience remains a top priority by writing engaging and informative content.

Website Optimization

Make certain design elements such as navigation menus, CTAs and other interactive features are optimized for the overall user experience.

Prioritise mobile users first by ensuring full responsiveness across devices.

Off Page SEO

Link Building

Generate high-quality links from reputable sources to your website through outreach campaigns or guest blogging opportunities.

Monitor any new or existing links coming in to ensure they are not spammy or low-level sites that could potentially hurt rankings instead of helping them.
The importance of adequately optimizing websites must be addressed – ignoring even one small detail can lead to significant losses in organic traffic and potential sales revenue further down the line. Investing resources into automation tools may prove beneficial if tracking results manually becomes too overwhelming or time-consuming.
Overlooking Automation Tools
One of the most prominent digital marketing mistakes to avoid is overlooking automation tools. Automation software can streamline and simplify many processes, such as email campaigns and lead nurturing. Marketing automation enables businesses to automate repetitive online tasks, giving them more time to focus on other business areas. This helps marketers create better customer experiences while reducing costs, which leads to long-term success.
Additionally, automated processes can be used for follow-ups with customers who have expressed interest in a product or service by signing up for an email list or leaving contact information after visiting a website. With this technology, it's possible to manage complex workflows quickly and efficiently with minimal effort from staff members. Email automation also ensures that all messages are sent promptly and accurately without requiring manual intervention.
These advantages make automation tools essential for any successful digital marketing strategy. Investing in these technologies will help you save time, increase efficiency, reduce errors, and improve engagement with your target audience, improving ROI over time. At the same time, not investing in content creation and distribution could mean missing out on potential growth and revenue generation opportunities.
Not Investing In Content Creation And Distribution
Content creation and distribution should be a cornerstone of any successful digital marketing strategy. Without investing in content, your efforts can quickly fall flat as you fail to engage with potential customers. All too often, businesses don't prioritise content creation or distribution when creating their campaigns – but doing so could make all the difference.
Like a jigsaw puzzle, content creation is about finding the pieces that fit together to create an engaging story for potential customers. Content strategies involve carefully planning what types of content are best suited to reach each segment of your audience. This requires carefully considering who they are and how they consume information online.
| | |
| --- | --- |
| Content Creation | Content Distribution |
| Blog Posts | Social Media |
| Videos | Email Marketing |
| Infographics | Paid Ads |
| Podcasts | Influencers |
Once you have created high-quality and valuable content for your business, it must be distributed strategically across different platforms to maximize engagement with potential customers. This includes social media posts, email campaigns, influencer collaborations and paid ads. While there may be cost associated with these channels, they offer greater visibility than organic sources alone. They will help build brand awareness over time. By tracking which type of content works on each channel, you can optimise future campaigns accordingly, leading to better ROI from your content creation and distribution investments.
Inaccurate targeting through paid ads is one mistake many marketers make when trying to distribute their message effectively online. Understanding who makes up your target demographic and tailoring ad creative based on those insights will ensure more effective results from digital advertising spend.
Incorrect Use Of Paid Ads
Paid ads can be a powerful tool for digital marketers, but mistakes can lead to wasted resources and missed opportunities. One of the most common paid ad mistakes is incorrect targeting; marketers must understand their target audience to reach them effectively. Another mistake is missing out on ad opportunities that could benefit the brand. Placing the correct type of ad in the right location will also harm its effectiveness. Finally, misusing the budget by misallocating it or overspending are additional pitfalls that should be avoided.
Another critical error in digital marketing is failing to track performance metrics like clicks, impressions, conversions, etc., which makes it impossible to measure ROI and optimise campaigns for maximum results. With accurate data analytics, brands will know what works best and how they perform relative to competitors.
Failing To Track Performance Metrics
It's essential to track performance metrics if you want to be successful in digital marketing. However, many businesses need help to do this, and it can lead to costly mistakes. Performance tracking involves measuring how well your campaigns are doing as they progress. In contrast, metrics tracking covers the data behind those efforts. You need to keep up with these two elements of digital marketing to have an accurate picture of what is working or not working for your business.
Knowing which strategies bring results and which ones need improvement helps marketers make informed decisions about their content and campaigns. It also allows them to identify opportunities for growth in areas that weren't previously considered. By taking a proactive approach to analysing performance metrics, companies can make adjustments on the fly rather than wait until after a campaign has run its course before making changes.
Keeping track of performance metrics means taking advantage of valuable insights into customer behaviour. This can impact everything from product pricing and positioning to advertising campaigns and website design. You must understand how customers interact with your brand online to optimise your digital presence and maximise ROI from any given initiative.
A lack of performance tracking leaves businesses vulnerable by preventing them from quickly staying ahead of the competition and capitalising on new opportunities. Keeping tabs on relevant metrics should become part of every digital marketing strategy so businesses can more accurately assess their efforts' success (or failure) over time – allowing them to adjust accordingly without delay. Building an email list is another mistake that needs careful consideration.
Not Building An Email List
It's a huge mistake to pay attention to list building. A well-crafted email list can be an incredibly effective tool for marketing campaigns and staying in touch with customers. Building an email list takes time, dedication, and effort, but it's worth the trouble. An essential part of any successful digital marketing strategy should include list-building tips, methods, and management techniques that promote growth.
The best way to start is by having precise opt-in forms on your website or blog so users know exactly what they sign up for when subscribing to your emails. Additionally, adding incentives like discounts or ebooks can make all the difference in helping grow your subscriber base. As you continue to generate interest and build relationships with potential subscribers, transparency about how data will be used is essential for gaining trust. Lastly, if you need help managing an extensive email list, use services such as MailChimp or Constant Contact, which offer great features that help automate processes like segmenting lists into smaller groups based on shared interests and demographics.
These simple steps may not guarantee success but are vital to creating an efficient email list-building system. The bottom line is that investing in growing your email list now will pay off later, ultimately resulting in more conversions. With that said, transitioning into user experience seems obvious; after all, there's no point in collecting contacts if those contacts are turned away due to bad user experience!
Neglecting User Experience
Another digital marketing mistake to avoid is paying attention to user experience. User experience design and optimisation are crucial components of any successful website as they help ensure a good level of usability, leading to higher levels of user engagement and satisfaction.
Neglecting the importance of creating an enjoyable user experience can have profound negative implications for your business, including decreased customer loyalty and trust, lessened referrals from existing customers, and poor online reviews. One way to ensure you're not making this mistake is by continually testing different aspects of your site's performance with analytics tools that provide insights into how users interact. This will allow you to identify areas needing improvement and act accordingly.
Finally, determining website usability is essential when designing or updating your website. Ensure that navigation menus are straightforward, page loading times remain low, images aren't too large (which could slow load speeds), contact forms are functional, etc. All these elements are essential in creating a good user experience that encourages visitors to stay on your site longer – leading to more conversions over time!
Frequently Asked Questions
What Is The Best Way To Optimize For Mobile Devices?
It is no secret that people increasingly use mobile devices to search the web, shop online and browse social media. This means that businesses must optimise for mobile devices if they want to remain competitive. Mobile optimisation can be tricky, however; it requires understanding how to properly configure a website or page for different mobile device types. It also involves optimising elements such as load times, image sizes and other technical details that affect user experience on a given device. So what is the best way to optimise for mobile devices?
When optimising for mobile devices, the most critical factor is ensuring your website or page renders correctly across all platforms. Different browsers, operating systems and screen resolutions require careful attention to ensure optimal performance – especially if you have multiple site versions (mobile/desktop). Additionally, there should be clear navigation buttons and links. Hence, visitors know where to go within the area, along with adequate spacing between text blocks and images to make content easier to view on small screens.
Organisations should improve their overall SEO strategy to improve the user experience on mobile devices by paying close attention to keywords used throughout the site's pages. This will help them better target relevant searches and draw more organic traffic from search engine results pages (SERPs). In addition, companies should consider investing in tools like Google's PageSpeed Insights, which helps measure how quickly a webpage loads on various types of connections so improvements can be made accordingly.
Finally, businesses must remember that while optimising their websites may seem daunting initially, it is critical for success in today's digital landscape. Taking time out of each day or week dedicated solely to researching industry trends and testing new strategies will pay off now and into the future as technology continues its rapid evolution.
How Do I Use Influencers To Promote My Brand?
Using influencers to promote your brand is an effective way of gaining more visibility and engagement. Through influencer marketing, brands can leverage the clout of social media influencers to reach a larger audience and build trustworthiness with their customers. These influencers, also known as brand ambassadors, have large followings that will help spread your message quicker than traditional forms of advertising. When creating successful influencer campaigns, there are several vital elements to consider, such as selecting relevant influencers who align with your values, crafting engaging content for them to share, and making sure you use appropriate hashtags when promoting on social media platforms.
Influencer outreach is another critical element of any successful campaign. Developing relationships with industry professionals will give you access to more potential partners and ensure they understand your objectives and how best to represent your brand. It's also beneficial for building credibility since people tend to be influenced by those within their networks rather than external sources like advertisements or sponsored posts. Furthermore, working directly with these individuals allows you to better customise the content according to each individual's strengths and interests, which may result in higher levels of engagement from followers.
In addition, running giveaways or competitions on social media can increase exposure for both parties involved, including offering free products or services in exchange for promoting the product online or encouraging users to post photos using a specific hashtag associated with the product/brand. By doing so, companies get increased brand recognition while at the same time helping drive sales through word-of-mouth recommendations by trusted sources. Ultimately, implementing an effective influencer marketing strategy requires careful planning and dedication. However, its impact can make all the difference between success and failure for any digital marketing initiative.
How Can I Ensure My Content Is Reaching The Right Audience?
Reaching the right audience is crucial to an effective digital marketing strategy. According to recent research, 63% of marketers say targeting their core consumer base was one of their biggest challenges in 2020. To ensure your content reaches its intended audience, there are several steps you can take.
Firstly, do demographic research and use customer segmentation to identify who your target market is and what type of content they engage with. Secondly, create content optimisation strategies based on this information to ensure your message resonates with them. Here's a quick rundown:
Use data-driven insights to determine the best times for posting;

Utilise A/B testing techniques to evaluate different versions of ads or posts;

Optimise keywords for higher visibility within search engines.
Finally, reach out to influencers who align with your brand values and have access to the same demographics as your primary customers. Influencer marketing allows brands to tap into new audiences while maintaining authenticity and integrity through genuine endorsements from well-known personalities. When leveraging influencers, consider these points:
Research potential partners thoroughly;

Offer clear guidelines about expectations;

Monitor campaigns regularly for outcomes such as engagement rate, impressions, website visits etc.
By taking the time upfront to understand your audience's needs and preferences, you can set yourself up for success when executing campaigns online. Understanding those nuances can maximise results and help you achieve better ROI over time – something all businesses want!
What Are The Best Automation Tools To Use For Digital Marketing?
When it comes to digital marketing, automation tools can make a big difference. Automation tools help marketers reach large audiences without wasting too much time and resources. Marketers can save time by automating specific tasks, such as scheduling posts or sending emails, while still getting their message out. A wide range of automation tools is available for digital marketing, from campaign automation to automated marketing tools.
Choosing the right automation tools for your business requires some research. You'll want to look at features like user-friendliness, scalability, cost-effectiveness and integration capabilities. It's also essential to consider how you will use each tool to maximise its potential and get the most value out of it. The best way to do this is by testing different solutions and seeing which ones work best for your needs.
Once you've chosen the right automation tools for your business, you must consider how to utilise them best to achieve success with your digital marketing campaigns. This could involve making sure that all messages are delivered on time and correctly formatted, creating personalised experiences that appeal to customers' interests or tracking customer data so that further analysis can be done later on down the line. Any digital marketer can create an efficient campaign that yields excellent results with the right combination of automation tools, practical strategies, and creative content.
How Can I Use Seo To Improve My Website's Visibility?
Search Engine Optimisation (SEO) is an invaluable tool for improving website visibility. SEO tactics involve various strategies and processes such as keyword research, content optimisation, website optimisation, link building and more. With the right approach, these tactics can help businesses reach their desired online audience by boosting search engine rankings.
One of the most important aspects of SEO is keyword research. This involves identifying relevant keywords that potential customers will likely use when searching for a product or service related to your business. Using these words in titles, headings, and other areas within your website's content can create higher-quality content that attracts visitors from organic searches on Google or any other search engine.
Another effective SEO tactic is optimising webpages with targeted features like meta descriptions and alt-text tags, which contain the chosen keywords used during keyword research; this helps accurately inform search engines what each page on your site is about. Additionally, link building is another critical element to further build up trust signals for a better ranking position in SERPs (search engine result pages). Link building involves linking external links to your website's URL from reliable sources. Here are some tips for successful link-building:
Identifying authoritative websites in your industry

Reaching out directly to influencers/bloggers who have already mentioned similar topics

Creating valuable blog posts & articles with embedded links back to your website

Building relationships through social media platforms like LinkedIn & Twitter

Participating in relevant forums & comment sections
Utilising all the above techniques and carefully analysing analytics data generated by monitoring current performance trends will help guide strategic decisions to improve online visibility. Ultimately it takes patience and dedication, but if done correctly can lead to increased traffic rates over time, resulting in more sales leads for businesses looking to expand their market presence digitally.
Conclusion
In conclusion, digital marketing mistakes can be costly for businesses. To ensure your brand is thriving online, it's essential to understand how to navigate the various digital marketing channels available and avoid common pitfalls. By taking the time to research mobile optimisation strategies, identify influencers who align with your mission, create content tailored to your target audience and use automation tools efficiently, you're setting yourself up for success. Additionally, leveraging SEO best practices will help boost website visibility and drive more qualified leads to your business.
So what's stopping you from harnessing the power of digital marketing? With these tips in mind, there's no reason you shouldn't strive to achieve a solid online presence today! It takes dedication and perseverance, but the rewards are worth it if done right.
Are you ready to take your digital marketing game plan to new heights? Start by avoiding these common mistakes and watch as your business goes from strength to strength. Good luck on your journey!