Look at this big fat word called the "Search Engine Optimization"! It isn't as difficult as you might think. Are you worried about How much SEO will cost you? But, before you decide whether your business needs SEO or not, let us start with a Mini-SEO-Dictionary.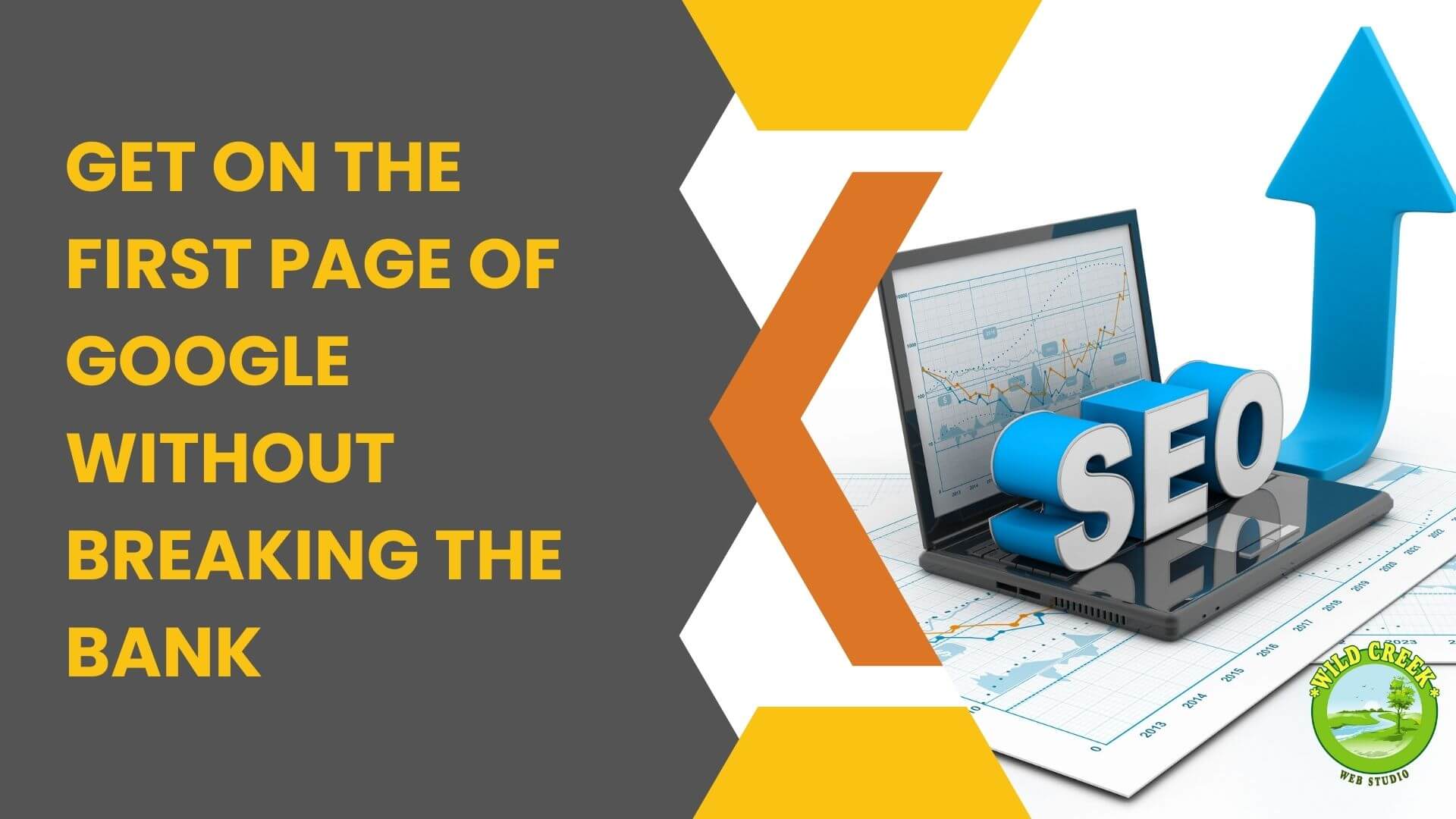 Search Engine Optimization (SEO) is the process of optimizing your website for search engines like Google, Yahoo and Bing. Search engines use various algorithms to rank web pages based on their relevance. Almost 89% of marketers believe that SEO is a successful strategy.
So here are the 3 main SEO jargons out of our Mini-SEO-Dictionary that you must keep in mind.
Title Tag – They allow companies to accurately describe what their websites contain on the search result pages and help users know what the page is about.
Meta Description – Meta descriptions are a unique type of content that showcases what a specific webpage or web domain can provide. They can be a couple of sentences long, and they normally follow the title tag in terms of the description of the landing page.
Keywords – Words or phrases that allow your website to be found by people who might be interested in the services or products you offer are called keywords.
SEO – the need of the hour
Search engines use different algorithms to rank the websites that are most relevant to the search terms. The algorithm looks at the links that point toward a website, the content inside, keywords, and over 200 different ranking factors that play a crucial role. If a website is considered relevant to a search term, then the search engine will rank that site higher in search listings. If you are interested in learning more about the importance of SEO today you can read this article.
The primary focus of on-page SEO optimization is to make sure your website is coded and designed so that Google can easily read it and understand what your website is about.
If you optimize your website properly, you will increase the search engine rankings, thus, increasing your website traffic.
Being up higher on the results helps sell more of your product. It boosts your online brand exposure and reach, allowing you to be seen by more interested customers and convert them into customers.
Although it may seem costly at first, SEO saves money over time because it's cheaper to advertise through search engines than other channels. Invest in SEO today and receive its benefits in the long run!
SEO – an income and expense!
How much do SEO services cost? – This is the question that most entrepreneurs have in their minds while adopting SEO practices in their business. So in this section let us help you understand how SEO is an investment and an expense.
Why is SEO an Income?
Search engines like Google and Bing are an enormous funnel of potential customers. If a website performs well in search engine results, then it will attract new visitors.
A well-positioned website will generate a huge amount of leads if the right approach to SEO is followed. Search engines are constantly changing their algorithms to reward sites that are valuable to customers.
SEO is a profitable expense!
Organic searches are categorized as a necessary business expense since they drive customers to your website. Without a suitable lead generator, your website is at serious risk of going un-discovered because people will not be able to find it online!
As a result, SEO is an expensive endeavor. But, what if we say SEO services cost isn't an expenditure but an investment? What? Surprising? Read on then.
SEO is an investment in your future business. Businesses that invest in SEO see a return on their investment in 3 to 6 months (depending on the business category and competition). A ranked product niche can put eCommerce startups in front of their customers in a few months, even if they have just started out.
Top 3 factors influencing your SEO costing
You see, there is no one size fits for all pricing when it comes to SEO. So here are the top 3 factors which will determine your SEO pricing.
1. Location:
The number of local businesses you compete alongside and your company's geographical location will have an impact on how much an SEO costs. Having your business in busy local neighborhoods may cost more due to the amount of competition and traffic. Thus, location always plays a crucial role in determining the cost of SEO.
2. Your site's ranking and technical health:
Your SEO costs will be influenced by the health of your site's technical aspects. Your odds of investing in expensive SEO services are higher if you have a long way to go in ranking your site high. Google's algorithm changes constantly, so what worked a few years ago may no longer be effective.
There are some instances where your SEO cost may be lower. For instance, if the necessary steps were taken with regards to optimizing your site long ago and only need fine-tuning, or if one is starting with a completely new website. This results in not having to spend time and money on reworking on building something from scratch.
3. The current competition in the market:
Effective SEO pricing starts by evaluating your own goals, resources, and assets. You need to make sure that you take a critical look at the social media campaigns and content marketing strategies of competitors as your base for comparison.
See what they're doing in terms of both quantity and quality of engagement on each platform.
Are they using Twitter? If so, how much?
Do they have an active Facebook page with several posts and shares per week?
Is the company engaging with its community or do they just promote their products?
And is the website easy or difficult to navigate through visually?
Ranking highly on Google requires more than just an optimised site and relevant content – any webmaster can do these things with time and effort! How much your site needs SEO depends on how low its current ranking is, and what goals you have for your future marketing efforts. These are a few things that you should consider while doing the competitor research and in return, you will also get to know the estimated cost that you will be spending on SEO.
Below is the list of the Top 6 SEO tools
Why is SEO a long process? Algorithms today!
The reason why it's a long process is that many factors affect your Google ranking:
Content on your website & how good it is,
Links pointing to your website,
The relevance of your content,
Other relevant factors.
It takes time to test each factor, and the overall effect of each change may not be visible instantly. There is a lot of trial and error and patience involved too. But gaining visibility on Google is a long-term strategy and it would not be wise to expect overnight results.
According to us, Quality content is the real SEO!
Here's a small case study you will be interested in to know the power and the SEO process.
Nathan Gotch believes that an effective squeeze page explicitly designed to entice readers with a little something extra to opt-in is the key to bringing in new business prospects for your organization. As a result, the question was: how do you create a squeeze page that is a success? To create a 74.5% conversion rate squeeze page, Gotch crafted a nine-step process!
Here are the 9 Valuable lessons that we learned from the case study. These small practices can be a game-changer in your overall SEO success.
It is important to select the right audience for your emails on a squeeze page because this will deter people from mistaking your content for spam.
Offer lead magnets in order to get visitors on their mailing list to opt-in right away instead of boring them with a tedious subscription process.
With all the fancy design templates and graphics-covered pages out there, it can be tempting to want to spend a lot of time on your squeeze page. The best solution is to keep it simple.
Benefit-driven headlines can be used as an effective strategy to make your subscriber feel like they're getting benefits out of their subscription. This goes along the lines of simplicity.
Pages must be swift, straight to the point and easy to use. No flashy banners or other unnecessary things should be tacked on.
Asking for information visitors don't want to give (or have already given you) can be a huge turn-off. Besides, answering your questions isn't always a pleasant activity. Again keep it minimum.
When generating leads and prospects, don't assume they're aware of what you're expecting. As the seller, it is your responsibility to be the one to educate them with each and every step.
"Subscribe" has been a popular call to action for so long. While it's still one of the most effective words, right now it can be seen as pretty old-school. Instead of saying "subscribe", ask your readers to join you instead. Nobody enjoys being asked to subscribe.
Every sales page should make a prospect feel comfortable giving you their contact info and be assured that they're speaking with a professional. If the doubt crosses their mind, stop and start over!
Why should you be hiring SEO experts?
Search engine optimization is complex. You need to know about the latest algorithms and code changes, but this knowledge is continuously changing. There are lots of SEO companies out there, but we've got a solution that will make your head spin!
At Wild Creek, we utilize a team-based approach to businesses seeking a competitive edge through digital marketing that extends beyond search engine optimization. We bring together SMO, Web Design and Development to create an effective and efficient plan of attack.
We make sure clients are producing highly engaging content that effectively sells their story on the pages of their website as well as on social media platforms where they need exposure.