Our services are so great that it's wild. Due to this, our clients just can't stop raving about our services! It's often hard for our many of our clients to believe the level of customer service and innovative expertise we bring to our partnerships.
We don't blame them. That's why we're pleased to have third-party research to back up our skillset. Clutch recently released a list of the top B2B companies on its ratings and reviews site. We were ranked one of the top 25 advertising and marketing firms on the platform in India!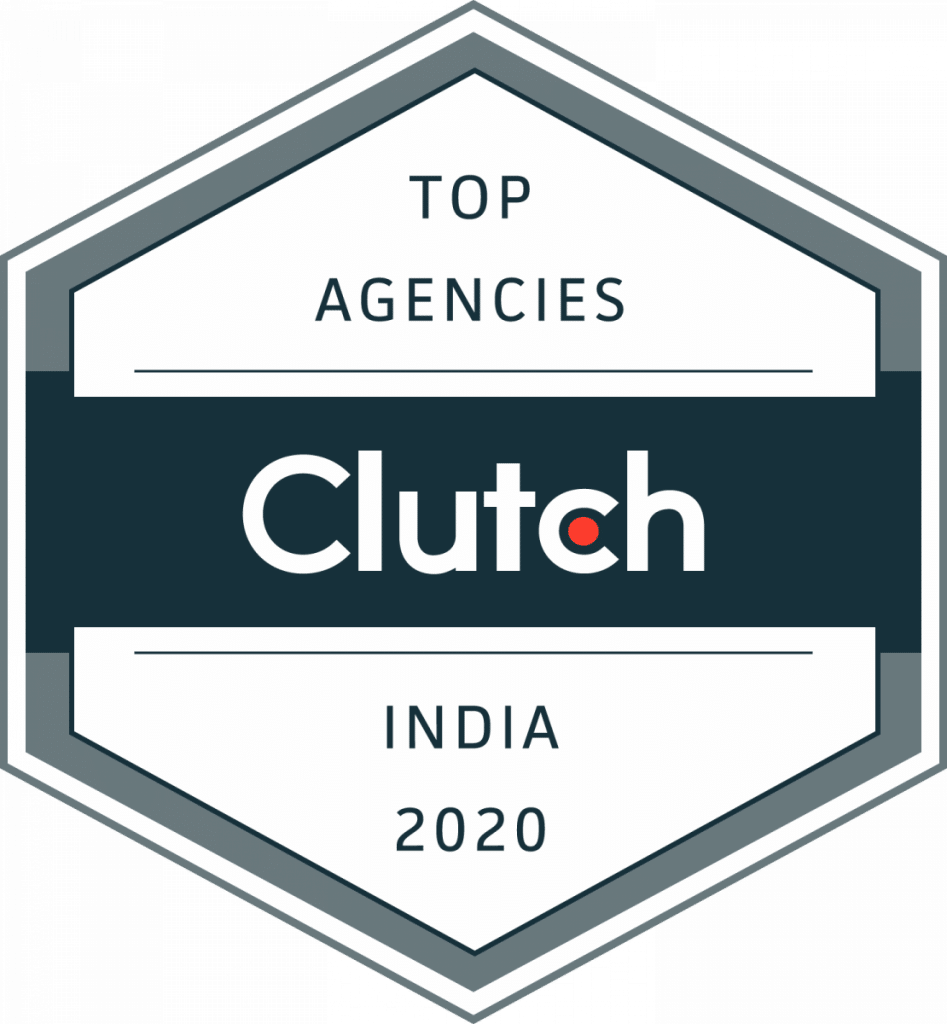 "Being recognized as one of the leaders in this space by Clutch is a huge honor for us. It is also a validation of the excellent work that we are doing in adding value to our clients." — CEO, Wild Creek Web Studio
This is a huge honour and a proud moment indeed and we can't stop smiling. The past few years have been a roller-coaster of a ride where we have ridden the highest crests and also seen the deepest troughs. This recognition is great testament to the consistent hard work that we have been doing in the past few years. It is also a validation of the dedication and value that we bring to the clients we serve and have served in the past.
To receive this award, we were ranked on a variety of factors and amongst a group of more than 200+ agencies. Clutch is a B2B marketplace that ranks vendors based on their market presence, specialized skillset, and most importantly, their verified client reviews.
Our profile has four highly positive client feedback summaries. They highlight our knowledge, ability to understand customer requirements, and deadline-orientation. It's clear that this feedback played an integral role in our achievement of this honor.
Client feedback is especially important to us. By reading reviews, we not only learn what we're doing right, but also how we can improve. This award demonstrates our strong position in the market, high-quality services, and exceptional customer satisfaction. We will never stop improving on each of these qualities.
We pride ourselves in being one of the few companies that doesn't hesitate to call A Spade, A Spade. This is one of the values that we have never compromised on, no matter the circumstances. The framework and structure that we offer our clientele is the result of countless manhours spent in experimenting and perfecting a multitude of interventions on our own digital assets. The approaches with the best outcomes and results is what is given to the customer.
If you're looking for a marketing and advertising firm, please check out our client reviews! Our services span spreading awareness, enhancing visibility, SEO, and more. We're certain to offer a solution that meets your needs.
About Wild Creek Web Studio:
We are digital strategists. We design, consult and execute digital strategies tailored to your business. Whether it is building awareness on social media, increasing visibility using SEO, generating leads via campaigns or increasing online sales via Google Ads, we fetch you results that are truly world-class, value for money and with an appropriate return on investment. Our customized approaches have empowered businesses, from start-up, mid-size and large organizations, to create a strong digital footprint and stand ahead of their competition.
About Clutch:
Clutch is a leading rating and review platform for IT, marketing and business service providers. It is an independent platform that collects objective feedback from clients about each company registered on the site. They perform in-depth interviews with clients and customers about the quality of their interaction with each Clutch-registered company. Clutch has been recognized as one of the top 500 fastest growing companies in the US.