Do you want to get your website noticed and make it easier for customers to find? You need backlinks! Backlinking is a powerful tool in SEO, but it can be unclear. What are they exactly? How do they benefit SEO efforts? That's why we've put together this ultimate guide to backlinks: what they are and why they matter for SEO.
For those unfamiliar with the term, backlinks are simply links from one website or page to another. They help search engines determine which websites have authoritative content and rank them accordingly. By using backlinking tactics, webmasters can increase their chances of appearing at the top of relevant search engine results pages (SERPs).
Backlinks also help create relationships between websites that share similar interests or topics. When an article on one site mentions another site's content, it shows readers a connection between the two sites – thus creating positive associations and improving overall visibility across the internet. Read on to learn more about how backlinks work and how to use them to boost your SEO efforts!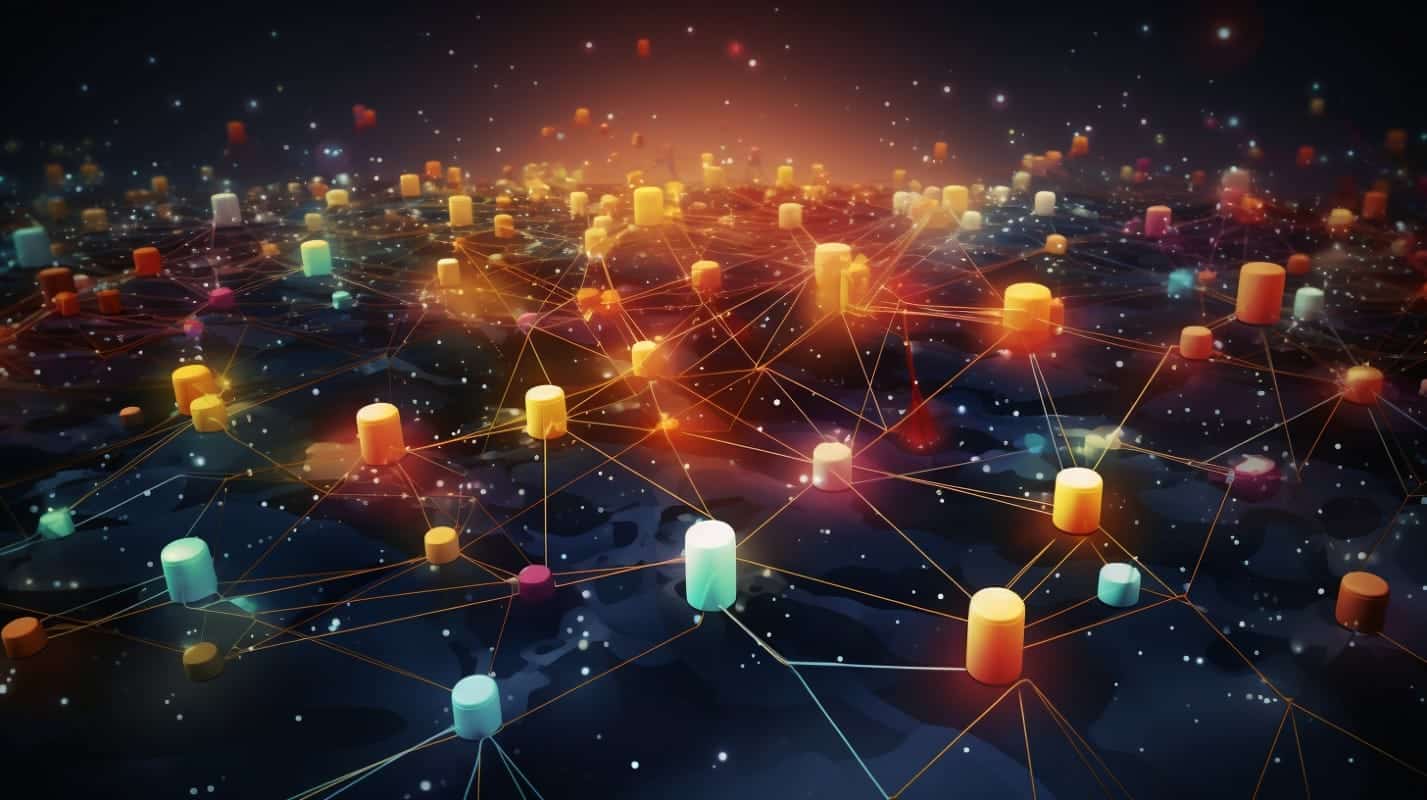 Key Takeaways
Backlinks are crucial for improving SEO and website visibility.

The quality of backlinks is determined by link authority, relevance, and domain authority.

Various strategies, such as outreach tactics and guest blogging, can help build high-quality backlinks.

Backlink analysis tools help evaluate the quality of backlinks and identify harmful ones.
The Basics of Backlinks
Backlinks are essential for SEO success. They're links from other websites that point to your website, and they act as a vote of confidence in the eyes of search engines like Google. A backlink is essentially an endorsement — when another site adds a link to yours, it's telling readers and search engine bots alike that there's something worth checking out on your page. Backlinks aren't just about being seen by search engine crawlers; they serve multiple purposes. With every new backlink you get, you also gain social proof with potential customers who may not be familiar with your brand yet. So, how do these links work? Incoming links (or "inbound links") tell the search engine what pages have linked to or referenced information on their website. This helps them determine which sites are more authoritative than others so they can prioritize higher-quality content in the SERPs (search engine results pages). It also increases business visibility since searchers will find their content more easily if it has been linked to other sources. As such, backlinks give companies an edge over competitors who don't have any incoming links pointing to their web pages—and this could lead to increased traffic, better rankings, and more conversions.
Benefits Of Backlinks For Seo
Backlinks are a vital part of SEO, and understanding their benefits can help any website owner or digital marketer increase the visibility of their site. Firstly, backlinks allow for improved search engine rankings. Search engines like Google use links to determine the popularity and authority of websites. When other sites link to yours, it tells search engines that your content is valuable enough to be shared with others, thus making it more likely to appear higher in SERPs (search engine result pages).
Secondly, they provide referral traffic. Referral traffic occurs when someone clicks on a link from another website, leading them directly to your page – and this type of direct traffic usually has high conversion rates. You may gain new subscribers who found your blog post through an external link by signing up for your email newsletter or following you on social media platforms. Lastly, strong backlinks can also influence brand awareness as people become familiar with your company name after seeing it online multiple times.
Not only do backlinks have benefits from an SEO perspective, but they also build credibility and trustworthiness among readers, which is essential for any successful business. Knowing these advantages will encourage you to create quality content and work diligently at building relationships with influencers so that they'll share your content across various channels. Moving forward, let's look at the different types of backlinks available today.
Types Of Backlinks
Believe it or not, there are over 200 types of backlinks. According to the SEO experts at Moz, just one in ten links are identified as having a significant impact on SEO rankings. So, when you're looking to build your link profile, understanding the different types of backlinks and their value is essential.
The most common type of link is an editorial or natural link. This occurs when another website has linked out to yours naturally without any prompting from you. These links can be incredibly valuable as they demonstrate that other websites find your content useful enough for them to share with their readers. To increase the chances of gaining these links, create top-notch content that people will want to share with others.
Another type is a nofollow link, which doesn't pass credit onto your website but still serves its purpose by sending traffic. A good example would be leaving comments on blog posts with a link to your website. However, Google won't count this towards page rank; visitors who click through may convert into customers or signups, so it's still beneficial overall.
From editorials and nofollows to sponsored links and affiliate promotions – building quality links should always remain high on your priority list if you're serious about improving search engine rankings and driving more organic traffic to your site.
Nofollow vs. dofollow

: Nofollow and dofollow are two types of link attributes. Nofollow links don't pass on link juice or authority to the linked page, while dofollow links do. Dofollow links are preferred for SEO, as they boost search rankings.

Internal vs. external backlinks

: Internal backlinks point from one page on a website to another page on the same website, while external backlinks are links from other websites. Both types are essential for SEO. Internal links help with website navigation and distribute authority, while external links from reputable websites can increase credibility and improve search rankings.

Natural vs. unnatural backlinks

: Natural backlinks are earned organically, without any manipulation or incentivization. They're the most valuable for SEO as they indicate that other websites find your content helpful. Unnatural backlinks, however, are acquired through manipulative tactics and can lead to penalties from search engines.
Creating Quality Links
Creating quality links is essential for SEO success. Without high-quality sources, your efforts to drive traffic and rank higher in search engine results will be fruitless. To create effective backlinks, you need to focus on building relationships with influential websites and blogs related to your niche. This means contacting them directly or through social media platforms like Twitter and Instagram. You should also look for opportunities to guest post on relevant sites.
When it comes time to build the link itself, ensure each one contains a valuable anchor text phrase that accurately describes the page it's linking to. Also, check that all URLs work correctly before submitting or publishing the backlink. Lastly, evaluate the authority of any domain before placing a link there – this can help ensure you're getting maximum value from every single link created.
Understanding how important it is to have only strong links pointing at your site is critical when developing an SEO strategy. Knowing how to determine which links are good quality and which ones aren't is equally as important, if not more so, than simply creating them in the first place.
How to Evaluate the Quality of Backlinks
When evaluating the quality of backlinks, you'll want to focus on factors such as authority, relevance, and trustworthiness. Considering these metrics, you can ensure that the backlinks you acquire are valuable and beneficial for your website's SEO.
Here are four key aspects to assess when evaluating the quality of backlinks:
Link Authority

: It's crucial to determine the authority of the website that's linking to you. High-quality backlinks come from reputable and authoritative sources, which can positively impact your website's authority and search engine rankings.

Spam Detection

: It's essential to assess the backlinks for any signs of spam or low-quality content. Links from spammy websites can harm your SEO efforts and even result in penalties from search engines. Utilize tools like Google's Disavow Links tool to identify and remove any harmful backlinks.

Link Relevance

: The relevance of the linking website to your content is another essential factor. Backlinks from websites related to your industry or topic are considered more valuable. They can help establish your website as an authoritative source.

Domain Authority

: Evaluating the domain authority of the linking website can provide insight into its overall quality and trustworthiness. Websites with high domain authority are more likely to pass on valuable link juice to your site.
Internal Vs External Links
Internal and external links are like two sides of a coin: they have much in common, yet each is distinct. Internal links connect pages within a website, while external links connect to web pages on other websites. Both links can be beneficial for SEO by helping search engines understand the context and relevancy of content, thus improving rankings.
It's essential to pay attention to internal linking structure; this helps visitors navigate through your site quickly and easily, as well as informing search engine crawlers about page relationships. Creating interlinked silos with relevant anchor text also helps create effective hierarchies that help boost organic traffic. External backlinks from authoritative sites will build trustworthiness for any domain, increasing its ranking potential.
Link building requires strategic planning and careful execution – it's not just about getting more links but ensuring those you do get to make sense in terms of quality and relevance. It takes research and effort to acquire good-quality backlinks that won't harm your website or reputation in any way – this means understanding what kind of link exchanges are considered black hat SEO tactics that should be avoided at all costs. With these considerations out of the way, it's time to start looking into how to monitor and manage links effectively.
How To Monitor and Manage Links
It's essential to monitor and manage the links pointing to your website. This is because the quality of backlinks affects the authority that search engines assign your site, impacting its rankings on SERPs. To get a better understanding of how this works, it's helpful to understand link-building metrics like Domain Authority (DA) or PageRank (PR).
Monitoring and managing links can be done using various tools such as Google Search Console, Ahrefs, Majestic SEO and Moz Pro. These tools allow you to view all of the sites linking to yours so that you can identify any irrelevant or low-quality websites that may be hurting your ranking. By removing any bad backlinks from these sites, you'll improve your chances for higher rankings in SERPs.
Once you've identified any unwanted links, there are several steps you can take to disavow them – including submitting a request directly with webmasters or filing an online form with Google. Taking these measures will help ensure that only high-quality backlinks remain associated with your website.
Disavowing Unwanted Links
Now that we've discussed the importance of monitoring and managing links, it's crucial to understand how to disavow unwanted links. Disavowing a link means telling search engines not to include certain links in their rankings. This can be done through Google Search Console or another third-party tool like Ahrefs or Moz Link Explorer. Here are some key points to keep in mind when deciding whether or not to disavow a link:
Check the source

 – If you don't trust the website linking back to your site, then disavow it.

Analyze anchor text

 – Anchor text should always match what is being linked to on your website; if there is any discrepancy, consider disavowing the link.

Review domain authority

 – High domain authority websites may have more benefits than low domain authority sites, so look at this before you decide whether or not to disavow them.

Look for unnatural links

 – Unnatural links could indicate spammy sites or black hat SEO tactics, which may hurt rather than help your rankings if left unchecked; these should be considered for disavowal.
Disavowing links requires careful consideration as removing too many can negatively impact your ranking as well as impede organic growth from other sources, but by carefully evaluating each link and making an informed decision about its value (or lack thereof), you can ensure that only quality links are included in your rankings and protect yourself from potential penalties down the road due to bad actors and malicious intent towards your website's reputation online. With all this taken into account, let's discuss link-building strategies next!
Strategies to Build High-Quality Backlinks
To effectively build high-quality backlinks, you should implement proven strategies to enhance your website's SEO performance. Here are four strategies to help you create high-quality backlinks:
Outreach tactics: Reach out to relevant websites, bloggers, and influencers in your industry and pitch your content or website for backlink opportunities. Personalized outreach emails or direct messages can be effective in establishing connections and securing backlinks.
Content partnerships: Collaborate with other websites or businesses to create valuable content that can be mutually beneficial. By creating partnerships, you can leverage each other's audience and gain backlinks from their website to yours.

Guest blogging

: Contribute informative and high-quality articles to reputable websites in your niche as a guest blogger. In exchange for your content, you can include a backlink to your website, which can drive traffic and improve your SEO rankings.
Social media promotion: Promote your content and website on social media platforms to increase visibility and attract attention from potential backlink opportunities. Engage with your audience, share relevant content, and encourage others to link to your website.

Influencer collaborations

: Collaborating with influencers in your industry can help you gain exposure to their audience and potentially secure backlinks. By partnering with influencers, you can leverage their credibility and reach to build high-quality backlinks.
Guest Posting & Blogging
Guest posting and blogging are two powerful methods of building backlinks. Both involve creating content that other websites can link to, which helps you build a stronger presence online.
When done correctly, guest posting and blogging can be highly effective tactics for SEO success. Guest posts allow you to reach out to relevant website owners and ask them if they will feature your content on their site in exchange for a link or mention. Blogging, on the other hand, involves creating content that is interesting enough to compel people who visit your site or blog to link to it from their sites.
Benefit
Format
Examples

Increase visibility & audience reach

Guest Posting

Reach out with quality articles related to niche topics for publication on reputable websites/blogs in exchange for links to your website.

Boost Brand Credibility & Trustworthiness

Blogging

Provide helpful information about industry-related topics via blogs on various platforms, e.g. Twitter, LinkedIn & Reddit, and engage followers by replying to comments & questions, etc.

Increase Referral Traffic
Social Media Posts

Share original content such as infographics, videos or podcasts across social media channels like Facebook, Instagram & YouTube, etc., and include URL links pointing back to your website.

 Benefit
Both guest posting and blogging require strategic planning, research into target audiences, creation of high-quality content that adheres closely to established webmaster guidelines, and regular monitoring of traffic generated by these efforts over time. By leveraging these strategies carefully and consistently, businesses can cultivate long-term relationships with customers while improving their search engine rankings organically. Through competitor analysis and link reclamation activities, organizations can further boost their SEO performance efficiently without any additional costs incurred.
Competitor Analysis & Link Reclamation
Now that you know the basics of guest posting and blogging, it's time to take your backlink strategy further. Competitor analysis and link reclamation are two powerful tactics for building quality links:
Analyze Your Competition: Identifying who is linking to your competitors allows you to contact those websites as well. By doing so, you can acquire similar backlinks with minimal effort.

Reclaim Lost Links

: If some of your pages were previously linked from another website but aren't any longer, find out why and try to get them relinked. It could be due to URL changes or simply outdated information on their side – in either case, this provides an excellent chance for further link-building opportunities.

Utilize Social Media & Directories

: Leverage social media platforms like Twitter, Facebook, Instagram, YouTube, etc., as well as local directories such as Yelp and Google My Business to increase visibility and create more chances for people to link back to your site organically.
These simple strategies can have a massive impact on improving the number and quality of links pointing towards your domain name while taking less time away from other SEO efforts. Automated software solutions also exist that aim to make link acquisition easier by streamlining competitor research, identifying broken links and helping manage outreach campaigns; however, these solutions should only be used after manual methods have been exhausted first. With careful execution of these tactics alongside other SEO activities, you'll soon see improvements in search rankings across major search engines – paving the way for increased organic traffic!
The Risks Of Not Understanding Backlinks
The risks of not understanding backlinks can be dire. For SEO professionals and marketers, failing to recognize the importance of quality backlinks can cause irreparable damage to their reputation and hamper their ability to rank on search engine results pages (SERPs). Here are five key risks associated with neglecting backlinks:
Not achieving higher rankings in SERPs

 – Without high-quality and authoritative links pointing towards a website or page, it isn't easy to secure a spot at the top of the SERPs.

Losing out on organic traffic

 – Organic search is still one of the most essential sources for driving potential customers to websites, so ignoring backlinks could mean sacrificing this valuable resource.

Becoming vulnerable to negative SEO attacks

 – Poorly managed link-building efforts can open sites to malicious activity from competitors who use black tactics such as spamming irrelevant links.

Damaged online reputation

 – Search engines like Google take into account the trustworthiness and authority of a brand when ranking them in SERPs; thus, having low-quality backlinks can quickly hurt your credibility.

Wasted time & resources

 – Failing to plan an effective strategy for obtaining relevant links will result in a wasted effort that could have otherwise been put towards other aspects of digital marketing campaigns.
These risks serve as a warning sign that investing time and energy into creating strong backlink profiles is essential for any successful digital marketing campaign. It takes dedication and planning, but with the right approach, you'll reap all the rewards of earning quality backlinks. The following section discusses best practices for effective link-building.
Best Practices For Effective Link Building
When it comes to effective link-building, certain best practices should be followed. Below is a table of critical points summarizing the most important aspects of successful link-building:
Develop high-quality content – Content should be compelling and relevant to your audience
Focus on creating relationships – Network with other professionals in the field and form mutually beneficial partnerships
Use multiple methods for link acquisition – Utilize guest blogging, directory submissions, press releases, and more
 By following these guidelines, you can effectively build links that will improve your website's search engine rankings. It is also essential to keep track of all the links pointing to your site using tools like Google Search Console. This way, you can ensure that only good-quality links are used on your website. Additionally, don't forget about outreach- contact potential customers or partners directly and ask them for a backlink. With proper planning and creative strategies, link-building can help boost your SEO efforts.
Frequently Asked Questions
How Do I Know If My Backlinks are Working?
The answer lies in understanding what they are and why they matter for SEO. Backlinks are links from other websites pointing towards yours – internal (from other pages on your website) or external (from other sites). They provide credibility and authority, show search engines that people find value in your content, and help build trust with visitors.
The key to measuring the impact of backlinks is tracking their performance over time. Look at which sources have sent traffic to your site, measure click-through rates from each type of link, and monitor rankings across relevant keywords over time. By using this data, you'll quickly get a clear picture of whether or not those backlinks are having any effect on your business goals – like increased visibility, more engagement or improved conversions.
How Often Should I Be Building Backlinks?
The frequency with which you create backlinks depends on several factors, including the quality of your existing backlinks and the industry you're in. If you have high-quality backlinks already established, it may be optional to create new ones as frequently. However, if your current links need to be updated, creating more will help boost your rankings. Additionally, if you're operating in a highly competitive industry where other websites are constantly building their link profiles, making more frequent backlinks can help keep up with the competition.
Regardless of the specific frequency that works best for you and your business, regularly monitoring and auditing your current link profile is vital to ensuring that all of your backlink efforts are paying off. You'll want to make sure that any broken or low-quality links are removed so that fresh content can replace them and continue boosting your ranking power. As long as you remain aware of what's going on with your link profile and consistently create valuable content, building strong backlinks won't be a problem.
What is The Most Important Factor When Building Backlinks?
Quality over quantity should always be top of mind when building backlinks for your website. This means that getting a few quality links from authoritative websites is much more beneficial than having hundreds of low-quality ones. Take the time to research potential sources for backlinks before you commit; doing so can help ensure that each link adds value to your overall SEO strategy.
In addition to quality, relevance plays a vital role in effective backlinking. When choosing sites to build links on, ask yourself: Is this source related to my content or business? Are they likely to attract visitors who would benefit from reading my content? If not, then it may not be worth linking with them. Remember, even if a site has high authority, its audience won't matter if it doesn't align with yours.
So when building backlinks for your website, prioritize quality over quantity and focus on finding relevant sources that will provide valuable traffic—that way, you'll have successful results without sacrificing long-term success.
Is There a Limit to The Number of Backlinks I Can Create?
When building good-quality natural links, the key is to focus on content that provides real value and engages your target audience. This could include articles, blog posts or even videos that contain relevant information about your topic. When done right, this kind of content will naturally draw viewers who may be interested in what you have to offer and may ultimately lead them to click through to your website. It also helps establish trust with search engines and improves chances of getting noticed by potential customers.
It's worth noting that while quantity isn't necessarily everything when it comes to link building, having enough backlinks from reliable sources does help boost visibility. The trick is to balance quantity and quality so that any new links created won't adversely affect your overall SEO ranking or reputation. With careful planning and strategic execution, you'll succeed without sacrificing either aspect!
Conclusion
In conclusion, backlinks are an essential component of SEO that can significantly impact your website's visibility and ranking in search engine results.
By understanding the basics of backlinks and evaluating their quality, you can effectively build high-quality backlinks to improve your website's credibility and authority.
Implementing the best practices for managing backlinks will help you optimize your SEO efforts and drive more organic traffic to your site.
Remember, quality over quantity is critical when it comes to building backlinks.