Are you looking for ways to improve your SEO results? Knowing what the competition is up to can help inform your strategies and get a better return on investment. Conducting competitor analysis provides valuable insight into how others are getting their content seen and ranked by search engines. It also helps ensure that you're staying ahead of trends in your industry.
This article will explore how to conduct practical competitor analysis for improved SEO results. We will look at which metrics should be monitored and provide tips on where to find valuable data sources and tools. With this information, you'll be able to assess your market's current state of play, identify opportunities, and make informed decisions about future campaigns.
So if you want to boost the visibility of your website or blog, read on to discover everything you need to know about conducting competitor analysis for SEO success!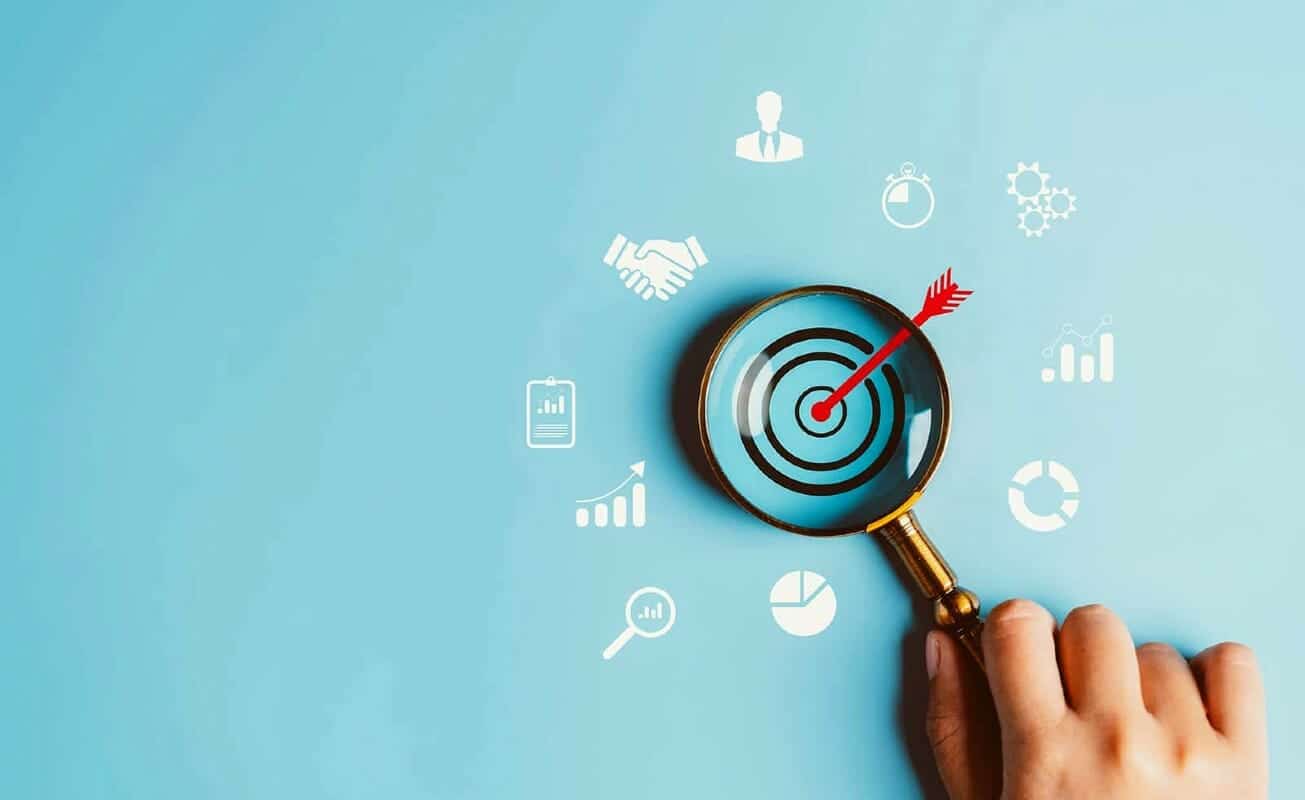 What is Competitor Analysis
Competitor analysis is researching and analyzing your competitors' business strategies, products, services, and performance. It's essential to developing a successful SEO strategy for any organization or website. By understanding what your competitors are doing, you can get ahead by identifying opportunities to improve upon their offerings or better target potential customers.
When conducting competitor analysis, it's essential to assess the marketplace as a whole. This involves taking into account the current market trends and how those trends could be affecting other businesses within the same industry. Additionally, research should look at customer reviews and feedback on competitors' websites to gain insight into their user experience and satisfaction levels. Finally, analyzing competitor pricing models provides valuable information about which strategies may be working well for them relative to yourself.
From here, we can move on to assessing the marketplace further – understanding who our competition is and ensuring we have a good grasp of their strengths and weaknesses.
Assessing The Marketplace
What's the best way to assess the marketplace? By becoming a fly on the wall, of course! Imagine if you could sneak into your competitors' offices and observe how they operate. You'd be able to quickly identify their strengths and weaknesses and any areas where you have an edge over them in terms of SEO performance. Alas, unless you possess superpowers, this isn't an option – so let's look at some other methods for conducting competitor analysis.
One of the most effective ways is using digital intelligence tools such as SpyFu or SEMrush. These platforms provide invaluable insights into what tactics work best for competitors regarding website rankings and keyword performance. Additionally, these services make it easy to compare different websites side by side when assessing traffic levels and backlinks profiles – giving us greater insight into how our efforts stack up against the competition.
Another great tool is Google Trends which can help us track changes in search engine popularity across various industries over time. This gives us a better idea of current market sentiment, which can inform decisions about content creation strategies. All being said, plenty of resources are available that enable us to stay ahead of our rivals without resorting to espionage!
With a thorough understanding of the marketplace under our belts, we can now move on to identifying keywords and content strategies that will lead us toward success.
Identifying Keywords And Content Strategies
Armed with a comprehensive view of the competitive landscape, it's time to start uncovering opportunities for improved SEO performance. To do this, we'll need to identify which keywords and content strategies will be most beneficial in achieving our desired outcomes.
One approach is to research relevant topics using Google Autocomplete or Keyword Tool. These tools can help us gain insight into what people are searching for online. We can then create content around those topics (or optimize existing pages) to capture search traffic that would otherwise have gone elsewhere. Additionally, reviewing competitor websites is an effective way to spot any missed keyword opportunities or unique angles that could give us an edge over our competition regarding organic rankings.
Another strategy involves leveraging social media insights such as hashtags or trending topics on Twitter and Facebook. This allows us to quickly handle conversations within specific industries while identifying potential new audiences who may need to know our brand. Once identified, we can use this information to craft tailored campaigns to engage prospective customers and drive more traffic to our website.
By combining traditional keyword analysis with modern social listening tactics, we're well-positioned to devise carefully crafted content strategies that yield maximum benefits from SEO efforts…
Analyzing Website Performance
Now that we've established a set of potential content strategies and keywords, it's time to analyze website performance. This involves comparing our pages with those of competitors while considering metrics such as backlinks, organic rankings, page load times, bounce rates, etc.
By making this side-by-side comparison, we can pinpoint any areas where the competition may have an advantage – whether in terms of SEO architecture or keyword optimization. We can then use this information to inform efforts like link-building campaigns or redesigns to improve overall visibility on search engine results pages (SERPs).
Additionally, monitoring competitor tactics is essential for staying ahead of the curve while keeping up with industry trends. Keeping tabs on what others are doing not only helps us stay informed but also allows us to adapt quickly if needed. With all these insights combined, we can create effective optimization plans designed to outrank rivals and improve organic reach.
Monitoring Competitors' Tactics
It may seem daunting to stay abreast of our competitors' SEO tactics. Still, there are plenty of tools available that can help make the process easier. By utilizing these resources, we can quickly understand their target keywords and which pages have been optimized for maximum visibility. With this information in hand, it's possible to develop a plan to outpace them on SERPs while avoiding missteps or oversights.
Another valuable tactic is to monitor social media channels like Facebook and Twitter for mentions of related topics or products. This allows us to keep tabs on how our competition engages with users and identify potential opportunities for collaboration or partnership-building. Additionally, monitoring their blog posts gives us insight into their content marketing strategy, providing valuable data points about industry trends and customer preferences.
With all this intel gathered together, we now possess enough knowledge base to effectively evaluate our performance against those of others – allowing us to take actionable steps towards improving our overall ranking on search engine results pages (SERPS).
Implementing Strategies For Success
Armed with a thorough understanding of our competition, it's time to start implementing strategies for success. To get the most out of SEO efforts and ensure that we remain ahead of the curve in visibility on SERPs, there are several components to consider: keyword optimization, content creation, link building, technical optimization, and more.
By considering each area separately and weighing its impact on search engine results pages (SERPS), we can begin formulating an effective strategy tailored toward achieving maximum ranking potential. For example, suppose competitors have already optimized their websites for specific keywords or phrases. In that case, targeting alternative ones may prove beneficial – allowing us to capture additional traffic by appearing alongside them in related searches.
Once all these tactics are put into motion, and data is collected over an appropriate period, we can analyze our progress against that of others, measuring how successful our approach has been at gaining higher rankings and identifying areas where further improvement may be possible.
Conclusion
In conclusion, conducting a comprehensive competitor analysis can be a powerful tool for improving SEO performance. By assessing the marketplace and understanding competitors' content strategies, website performance metrics, and tactics, businesses can develop an informed plan of action to help them stay ahead in their industry. Furthermore, by implementing these strategies effectively, they will have the best chance of success through improved search engine optimization results.
It should also be noted that competition in any industry is fierce. Therefore, companies must remain agile and continuously monitor their rivals' activities to gain an advantage. With effective competitor analysis techniques, businesses will be well-positioned to reach new heights in organic search visibility and brand recognition.
Ultimately, with the right approach and strategy, businesses can leverage competitive research data to create more targeted campaigns that generate higher ROI over time. By utilizing all available resources and staying one step ahead of the competition, companies will likely see positive outcomes from their current and future efforts.