In the fast-paced world of digital marketing, consistency has emerged as a critical factor that distinguishes successful businesses from those who struggle. With the rise of social media and search engine optimization, companies must have a solid online presence to succeed in today's digital age.
Consistency is essential to building that online presence, as it helps to establish a brand identity, improve SEO ranking, and gain traction on social media platforms.
Consistency in digital marketing refers to the ability of a business to deliver high-quality content regularly across all channels and platforms. This could include blog posts, social media updates, email marketing campaigns, and more.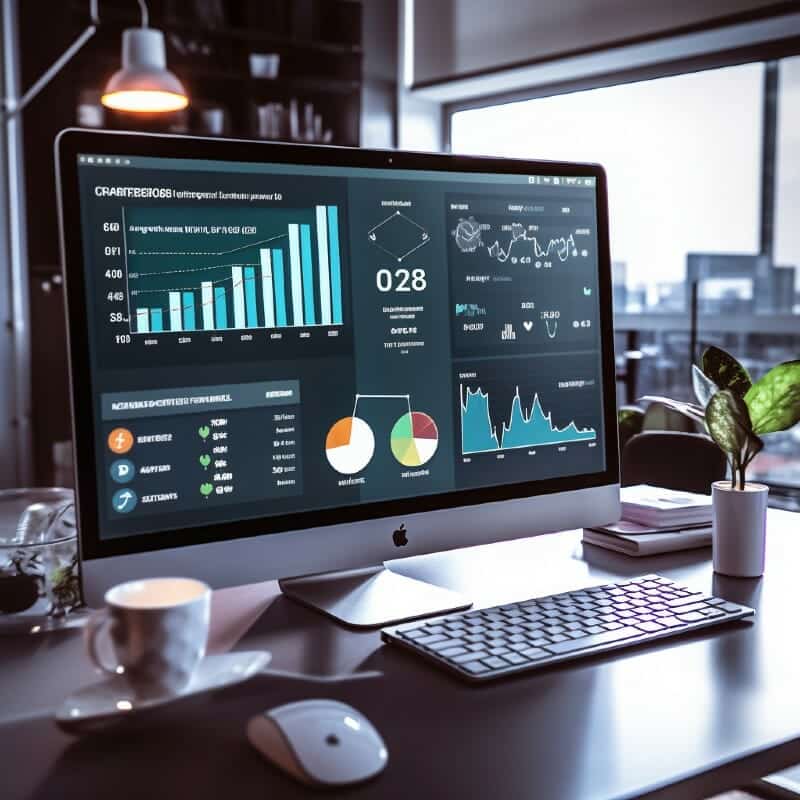 Companies can create a cohesive online presence that resonates with their target audience by maintaining a consistent brand voice, messaging, and imagery. This article will explore the power of consistency in digital marketing and provide insights into how businesses can leverage this strategy to achieve their marketing goals.
Importance of Consistency
Consistency in digital marketing is emphasized for building a solid online presence, gaining traction on social media, and improving SEO ranking. Consistency requires delivering high-quality content relevant and valuable to the audience while maintaining a consistent tone, style, and messaging across all platforms.
More than posting sporadically or running a few ads are needed to create engagement and brand loyalty. To succeed, digital marketers must establish a relationship with their audience by providing consistent content that resonates with their needs and interests.
Consistency is the key to building brand loyalty and creating engagement. By delivering high-quality content that aligns with their interests and needs, digital marketers can establish a connection with their audience. With a consistent tone, style, and messaging, the audience can recognize the brand's voice and value proposition, which helps to build trust and loyalty.
By monitoring and measuring the results regularly, digital marketers can adjust their strategy to ensure the content remains relevant and resonates with their audience. In conclusion, consistency is the foundation of a successful digital marketing strategy, and it separates successful digital marketers from those who struggle.
Benefits of Consistency
Achieving consistency in content creation and messaging across online platforms can lead to improved brand recognition, increased customer engagement, and higher conversion rates. By consistently delivering high-quality content that resonates with the target audience, businesses can establish themselves as thought leaders in their respective industries. This, in turn, helps build customer trust and credibility, which can translate into increased brand recognition and customer loyalty.
Companies that successfully leveraged consistency in their digital marketing efforts include Coca-Cola, Nike, and Apple.
Coca-Cola, for instance, has always maintained a consistent brand voice and messaging across all its social media platforms. This has helped the company establish a strong brand identity and connect with its audience on a deeper level.
Similarly, Nike's 'Just Do It' slogan has been consistent with its messaging for over three decades. This consistency has helped the company build a strong brand image and connect with customers who value the company's commitment to fitness and athleticism.
On the other hand, Apple has consistently delivered high-quality products and an exceptional user experience, which has helped it build a loyal customer base and establish itself as a leader in the technology industry.
Measuring and Adjusting Strategy
Measuring and adjusting a company's strategy is crucial for ensuring success in its digital marketing efforts. Tracking metrics and analyzing the data can help identify what is working and what is not. Adjusting the approach accordingly can improve the effectiveness of the strategy.
To effectively measure and adjust a digital marketing strategy, companies must focus on the following:
Identifying key performance indicators (KPIs) to track progress

Regularly monitoring and analyzing metrics to identify trends and areas for improvement

Adapting the approach as needed to optimize results
By consistently tracking and analyzing metrics and adapting the approach, companies can ensure that their digital marketing efforts are practical and achieve the desired results. This improves the ROI of digital marketing efforts, helps build a robust online presence, and improves SEO ranking.
Frequently Asked Questions
What are some common mistakes that digital marketers make regarding consistency?
Common mistakes in digital marketing consistency include a need for more adherence to brand voice and inconsistent messaging across platforms. These errors hinder building trust with the audience and undermine the efficacy of marketing efforts.
How can a company maintain consistency across multiple platforms and channels?
Maintaining consistency across multiple platforms and channels requires cross-platform branding and target audience segmentation. Standardizing tone, style, messaging, and visual elements are crucial for successful brand representation.
How does consistency impact customer loyalty and retention?
Frequency and reliability are crucial in building customer loyalty. Inconsistency can negatively impact brand perception and trust. Consistent messaging and delivery of high-quality content across all platforms are critical to maintaining customer loyalty and retention.
What role does automation play in maintaining consistency in digital marketing?
Marketing automation can aid in maintaining consistency in digital marketing by automating repetitive tasks such as scheduling social media posts, sending emails, and personalizing content. However, balancing automation with a human touch is essential to ensure authenticity and relevance to the audience.
Can consistency be achieved without sacrificing creativity and innovation in digital marketing campaigns?
Balancing branding with creativity is crucial in achieving consistency without sacrificing innovation in digital marketing campaigns. Strategic planning and monitoring helps maintain a consistent tone and style while allowing for creative experimentation within brand guidelines.