"Content is the atomic particle of all Digital Marketing,"

says Rebecca Lieb, a prominent Digital Marketing and Content Marketing Strategist.
Globally, the migration to digital platforms for businesses has significantly improved after the covid era. Within six months, digital adoption had accelerated by 22%, and the number is only mounting.
When it comes to building a business online, content takes center stage. Publishing quality content consistently places your business on the industry's map, raises its reputation, brings conversions, and aids in growth. All this without spending on brand campaigns or ads.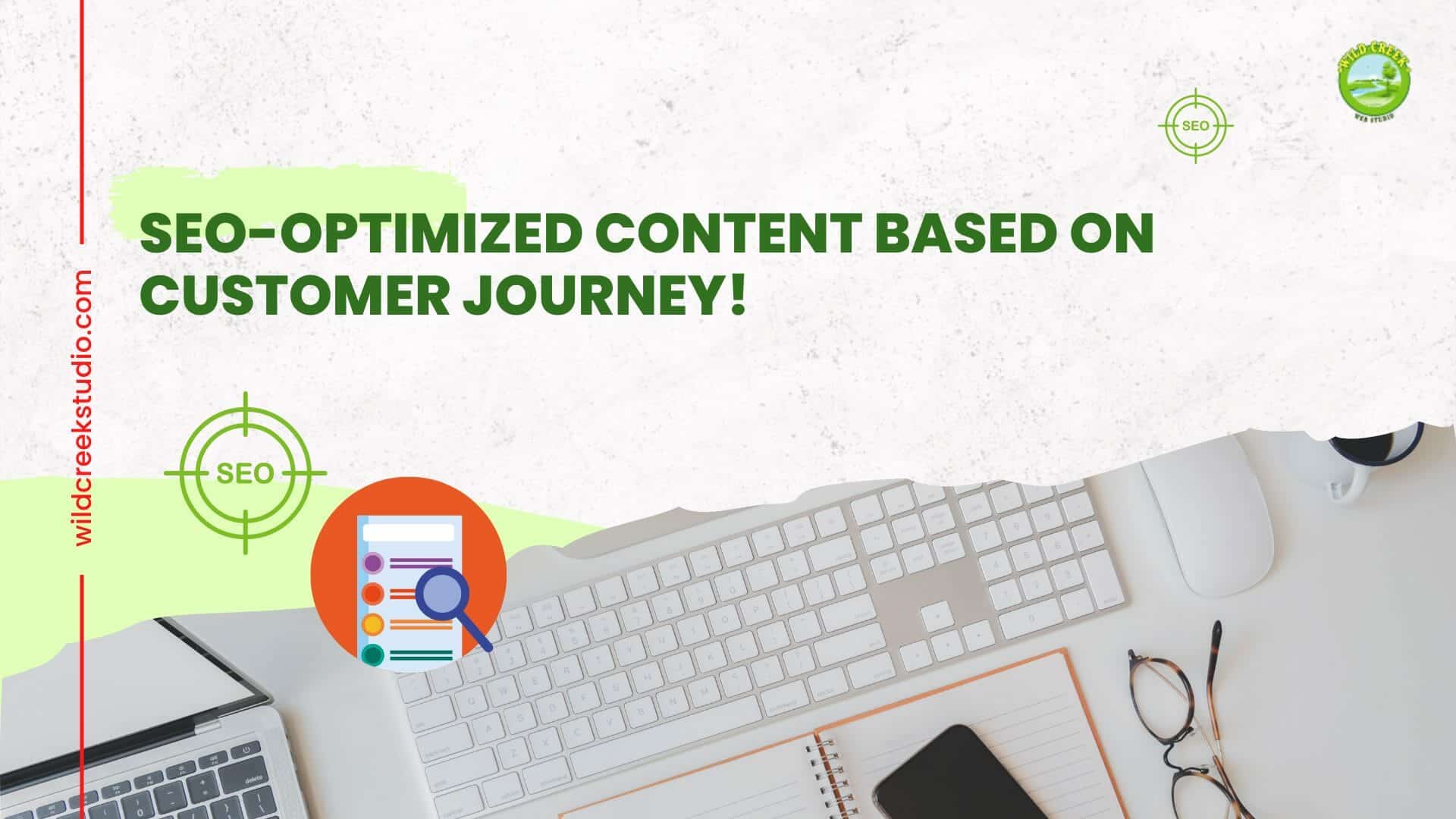 Did you know? 97% of respondents in a survey say that developing content forms an integral part of their business's overall marketing strategy.
Writing SEO Content is not just for the search engines
Content is the key to successful digital marketing because search engines discover businesses through content, and the algorithms are becoming increasingly clever in understanding what people are looking for. This is where the importance of publishing optimized content steps into the picture. Search Engine Optimized content can help your business stay ahead of competitors and be more visible in the market.
But due to the search engines' goal of optimizing their tools for the people, we need to understand that creating content is for more than just the search engines. At the end of the day, content is for recognizing and understanding people's pain points and paving the way for technology that solves these problems.
The good news is, knowing what SEO-optimized content is and how to write SEO-optimized content is relatively easy. We have detailed all you should know on optimally using content to achieve your business goals.
Why is SEO content necessary?
Think back to all the websites you have seen on the first page of search engine results. What is the common trait among these pages that you can notice?
Almost all the webpages ranked high in search engines organically contain user-friendly content, interface, and information or data that provide insights into an industry in the business that wants to claim expertise. Such kind of content is content optimized for search engines.
SEO content helps your business on specific key parameters evaluated by search engines. What are these, and why are they crucial?
To target potential customers
In the large pool of people using search engines daily, your business should reach people who need your product or service to solve their pain points. They are your potential customers. Building SEO content that helps them with valuable and insightful information about your industry enables you to target them and introduce your business.
To build relevance and authority
Your brand does not gain a reputation among users and search engines through just one piece of content. The most overlooked aspect of SEO content is consistency. By creating a repository of high-quality content on your business's website or page using relevant keywords, you can show search engines and visitors that you are experts in the particular domain.
This helps search engines understand your product or service's relevance in the industry and establish your authority in the business area.
To gain search engine visibility
What is the use of SEO content if not for better search engine visibility? Many businesses have grown in the digital world by only focusing on creating optimized content. Search engines analyze your content on several parameters and decide where to list your business depending on its quality and how it meets the end user's query.
SEO content aids businesses to gain access to a prominent position in search engine result pages and, therefore, makes your business visible to the masses.
To achieve conversions
The average conversion rate through organic search traffic was a whopping 16%, compared to 9.47% on Amazon ads and 3.75% on Google Ads. Getting listed at the top of search engine result pages substantially increases your business's conversion rate. And what should you do for a top ranking? SEO content!
What is SEO content?
Traditionally, which content gets recognition was only controlled and regulated by the masses. With search engines, content is now evaluated by neutral algorithms that learn the user's intent and behavior while performing a search. SEO content is, therefore, content that search engines understand and also content that caters to the searcher's intent and answers their query.
Content successfully optimized for search engine viz. SEO content partners with search engines to reach, target, and solve users' pain points by providing correct answers to their searches.
In a nutshell, SEO content is content that helps you rank higher among search engine results.
Alright. Now that you know what SEO content is and why it is necessary, it is high time we tell you how to write SEO content. We will not keep you waiting anymore. Here you go!
How to write SEO content?
Much like strategizing traditional marketing for businesses, SEO content also requires careful evaluation and laying out plans and strategies before, during, and after creating content. Let us explore each stage of creating SEO content below:
Research
The beginning step of developing a content marketing strategy is conducting in-depth research. What should you research on?
On Industry
Carry out a detailed analysis of the industry your business is in. Focus on finding answers to some questions like:
What are your competitors doing?
Who are the stakeholders in this industry?
How to educate the user new to or experienced in the industry?
What are the industry trends concerning content?
An A to Z research on all conventional aspects of your business's industry is the foundation for developing comprehensive SEO content.
On Topics
Identify, classify, and create a framework for industry-related topics you can write about. Brainstorm on user pain points your business can address, add value to, and categorize them based on sub-topics.
On Keywords
Once you figure out the industry you are focusing on and the topics you want to cover in your content, the next crucial step is to research keywords. Keywords are phrases that people typically use to search for and obtain information on a particular topic. Use keyword planners of search engines to know about the commonly searched keywords, their frequency, and competition among the millions of other searches.
Creation
Now that you have performed your research, you will have particular topics you can start writing about. How to make this content creation process seamless?
Use Content Calendar
Decide on the periodicity of publishing different content and use digital tools to create and keep track of it. This will also help you keep everything content related in one place that you can quickly come back to for reference.
Optimize Existing Content
Optimizing content doesn't stop with publishing new pieces. As SEO keeps updating itself, optimizing your website's existing content for new parameters is mandatory.
Understand User Persona and Suitable Content Type
Content can be of many forms: short-form, long-form, audio, video, etc. Write content that best resonates with your target customer personas and create SEO content according to what will appeal to them.
Prepare Flow, Keywords and CTA
Before writing an entire article or copy, it helps to prepare the content's flow, the keywords necessary for that piece, and a relevant Call to Action that will redirect the visitors to your business's product or service. Without CTA, there will be no point in publishing content.
Writing
There are specific SEO parameters that are to be fulfilled for content to be optimized for search engines. They are:
Headings: Write eye-catching content headings
Meta Descriptions: Brief on the article, answering the query or triggering a visit
Structure Content: Use lots of white space, content variations, and consistent style
Header Tags: Use H1. H2, H3… header tags for topics and sub-topics covered
Keywords: Include keywords at a reasonable frequency and avoid stuffing
Internal Links: Add links to other pages in your website's content
External Links: Add links to external pages with high domain authority
Clarity of Content: Ensure what you write is clear, concise, and accurate
Answer to User's Query: The point of your content is to answer the user's query
These are called on-page SEO parameters, which you should pay attention to while writing a content piece. Upon fulfilling these, you will be writing search-engine-optimized content.
Post Publishing
The role of SEO is not just in the research, creation, and writing stages. Post-publishing articles, you need to regularly monitor your content's parameters, identify pieces that are doing good, and effectively utilize the good ones to market your business.
Checking content performance using Analytics tools and consistently optimizing your content is called content auditing. 65% of the companies that are successful in content marketing perform content audits at least half yearly.
Also, one of the most common mistakes you might be making is not using your published content for distribution on other channels like social media, audio & video channels, etc. You need not create SEO content separately for every platform. Reuse the content post publishing per the channel's tone to reach a larger audience and gain familiarity.
We have outlined the basic SEO practices that you should know about before starting to create content. But all forms of content will not work on all purchase stages of the user.
So how to effectively use different content to meet your conversion goals?
Different Types of SEO Content according to the marketing funnel
There are three main stages to any marketing funnel, and content marketing is no exception. These stages are interdependent, and their primary purpose is to attract visitors, engage with them, and convert them into leads.
What is the SEO content relevant to each of these stages?
Top of the Funnel (TOFU) – Awareness
The goal of content created for potential customers on top of the marketing funnel is to raise awareness about the business. At this stage, you must ensure that your content gives them the necessary inputs for making a well-informed decision. Concentrate on making users sign up for your content rather than force-feed them your product or service.
What are the content types ideal for TOFU?
Blogs: Content providing broad answers to long-tail keyword searches. They help gain topical authority.
Listicles: Collection of solutions in response to user's pain points. Add the number of solutions in brackets [ ] in the heading.
Articles: Information about industry trends, latest updates, or news. These can be short-form content that provides users with just a brief about any industry-related happenings.
Landing Pages: Paint a broad picture of what your business's story is, why your business does what it does, and how your product or service solves the user's pain points.
Social Media: Twitter, Facebook, LinkedIn, Instagram, and TikTok are some of the leading social media instruments for digital marketing. Depending upon what your business does, decide which platform can set the tone of your business, give access to your target customers, publish periodic content, and re-share website content. Social media lets you get in touch with users and quiz them on their preferences and interests.
Product Descriptions: Exclusive to B2C companies, product descriptions should have SEO content in their title, key features, description, images, and videos.
Additionally, use simple and attractive infographics, informative videos, or podcasts throughout all the mediums for users to access your content in multiple easy-to-use forms.
Middle of the Funnel (MOFU) – Engagement
Once you get users to sign up for your content, the next step is to keep them engaged. In this stage, you can bring your business's solutions and discuss them in your content. Although content for MOFU customers can feel complex and challenging, it is an essential part where you can push potential customers to convert and purchase your product or service. Unfortunately, the percentage of marketers who create content for MOFU customers, in general, drops by 11%.
You can be ahead of most businesses by creating content for this stage. So, what is the SEO content relevant to MOFU?
How-to Articles/ Videos: Identify the user's problem and the solution they are looking for. Explain to them through articles or videos how they can resolve the particular issue and how your product or service can help them in or as part of the process.
Gated E-Books/ Whitepapers: Provide an in-depth analysis of the problem through whitepapers or delve deeper and explore various sub-topics under the main one in E-Books. You can also add teasers to such pieces in the TOFU content, which can trigger users to access the complete information by signing up for your content. This type of content can also help raise your authority over the topic.
Warm Emails: 73% of marketers say email marketing is the most effective channel. Once visitors have signed up after your TOFU content, get in touch with them, and introduce them to your product or service through delightful emails.
Webinars: Hands-on workshops and webinars with industry experts are other ways to establish authority on niche topics. Announce such events to signed-up users to trigger curiosity and get them intrigued about your business.
Bottom of the Funnel (BOFU) – Conversion
The ultimate goal of marketing is set to be achieved in this stage: conversion. BOFU customers now have all the information they need and know that your product or service can be valuable to them. What is remaining at this point is to convince them to take that final leap. Content helpful for this stage includes:
Sales Presentations: A detailed pitch of your business and its effectiveness compared to its competitors.
Landing Pages: Web pages detailing your product or service's features and unique selling points.
Case Studies: Articles on how your product or service has proven effective for some other business or customer in the industry and how you solved their pain points.
ROI Calculators: Anybody looking to invest in your business wants to know what they gain from it financially. Include tools that calculate their Return f Investment.
Self-Setup Articles/ Demos: A brief overview of how your business solution works. Get into the user's head and make this content an easy-to-understand one.
Post Offer Follow-Up (POFU) – Retention
Gone are the days when marketing ends with selling your business. 73% of customers say that one of the most critical factors that drive their purchase decisions is Customer Experience.
But how is customer retention connected to creating SEO content? Getting in touch with customers through educational content, newsletters, emails, etc., increases the probability of customers returning to your business and, in turn, your website. This is a major green light for search engines when deciding your business's authority and value, among others.
Final Thoughts
No matter what your business sells, you must know that you are developing content to target people. Therefore, the most effective content strategy is fulfilling SEO parameters while keeping in mind that your content's primary purpose is to answer people and solve their problems.
A good Digital Marketing strategy keeps content in the forefront and closely associates with the search engines and the users.
Check out how we work to improve your digital visibility with SEO. Reach out to us to learn more about our digital marketing services!