In the age of digital marketing, businesses are constantly seeking new ways to engage with their target audience and gain a competitive edge. One of the most promising tools to emerge in recent years is generative AI, which has the power to automate tasks, increase efficiency, and even create content independently.
These tools have the potential to revolutionize the field of marketing, providing businesses with the ability to streamline their operations and create more effective communication with consumers.
Prompt engineering is at the heart of this shift. This technique involves refining instructions or queries for generative AI tools to improve effectiveness. By carefully crafting prompts, businesses can train AI models to generate content tailored to their needs.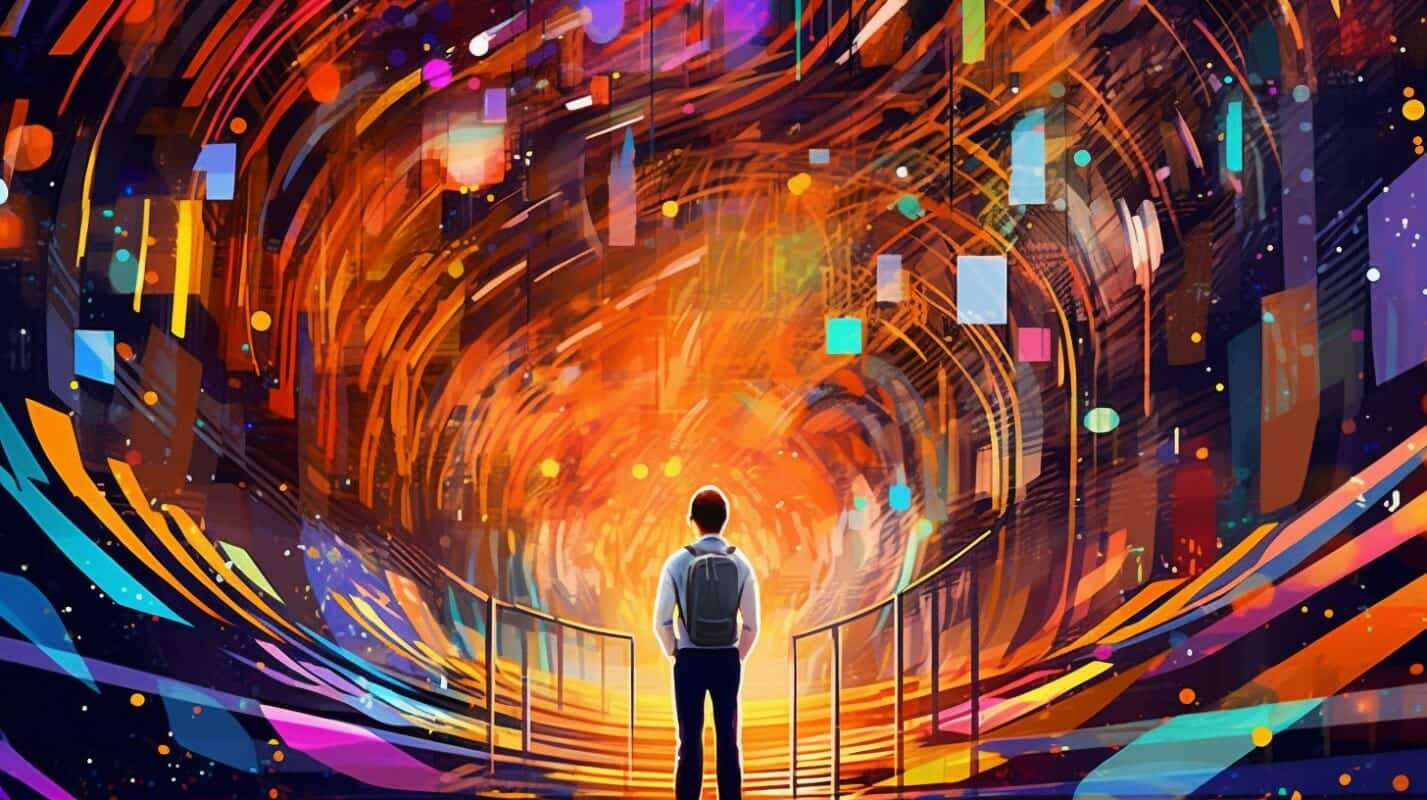 This includes everything from creating buyer personas and identifying keywords to developing briefs and frameworks for marketing campaigns. As more businesses adopt these tools, the potential for generative AI to transform the marketing landscape is becoming increasingly evident.
The Power of Prompt Engineering
Prompt engineering is a valuable technique for marketers and content creators to leverage the power of generative AI tools such as ChatGPT. This process involves defining the goal, setting context, providing examples and guidance, and iterating and refining prompts to achieve desired results. Prompt engineering is practical when generating content ideas, brainstorming, background research, and persona creation. It helps marketers and content creators to streamline their workflow, automate repetitive tasks, and focus on more strategic activities.
Applications of prompt engineering are vast and varied. For example, a marketer can use ChatGPT to generate buyer personas by providing prompts such as demographics, interests, and pain points. Another example is identifying keywords for SEO by providing prompts such as the topic, target audience, and competitors.
Moreover, prompt engineering can create briefs and frameworks for content creation, social media posts, and email marketing. Overall, prompt engineering is an essential skill for marketers and content creators to master as generative AI tools become more prevalent in the industry.
Benefits and Risks of AI
One crucial aspect to consider when discussing the application of artificial intelligence in various industries is the potential benefits and risks associated with its use. AI has the potential to revolutionize marketing and content creation by automating tasks, increasing efficiency, and generating new ideas. However, as with any new technology, ethical considerations and potential risks also need to be addressed.
Here are four key points to remember to understand the current AI adoption trends landscape better. First, AI is being adopted by companies across all industries, focusing on those in the SaaS space. Second, while AI has the potential to generate significant value and improve productivity, it also has the potential to replace jobs and exacerbate inequalities.
Third, there is a growing need for ethical considerations and guidelines around the use of AI, as well as greater transparency and accountability from companies. Finally, AI is still in its early days, and there is much to learn about its potential applications and limitations. As such, it is essential for companies to stay informed about the latest developments in AI and to approach its use with caution and care.
Tips for Effective AI Implementation
Effective implementation of artificial intelligence requires clear and specific wording, provision of examples, affirmative instructions, and experimentation with prompts to ensure accuracy and efficiency. The performance of AI can be challenging due to the complexity of the technology and the need for human oversight.
However, successful case studies showcase the benefits of prompt engineering and AI implementation in various industries. One such case study is using AI tools in the healthcare industry. AI-powered chatbots are being used to provide personalized healthcare recommendations to patients, reducing the workload on healthcare professionals and improving patient outcomes.
In the financial services industry, AI tools are used to analyze large amounts of data to identify patterns and fraud, increasing efficiency and reducing costs. These examples demonstrate the potential of AI to revolutionize industries and improve business operations. However, it is essential to approach AI implementation cautiously and ensure the technology is being used ethically and responsibly.
Frequently Asked Questions
How does generative AI impact consumer behavior and decision-making?
Generative AI can impact consumer behavior and decision-making by enabling personalized marketing messages. Its role in future marketing trends is expected to grow as companies seek to create more targeted and effective campaigns.
What are some ethical considerations when using generative AI for marketing purposes?
Privacy concerns and algorithm bias are critical ethical considerations when using generative AI for marketing. Companies must ensure that sensitive information is protected and that AI-generated content is free from discriminatory or prejudiced language.
Can generative AI completely replace human creativity and intuition in marketing and content creation?
While Generative AI tools like ChatGPT have shown remarkable abilities in generating content and assisting in marketing tasks, they have limitations in replicating human creativity and intuition. The future of marketing will involve a balance between human and AI collaboration.
How can businesses ensure the accuracy and reliability of generative AI outputs in their marketing strategies?
Businesses must implement data validation and AI monitoring methods to ensure the accuracy and reliability of generative AI outputs in marketing strategies. This involves verifying results against established benchmarks, conducting regular quality checks, and integrating human oversight to address inaccuracies and biases.
What potential drawbacks or limitations of using generative AI in marketing, and how can they be mitigated?
Potential drawbacks of using generative AI in marketing include inaccuracies, misinformation, and the need for human oversight. These can be mitigated by vetting outputs for accuracy, providing clear prompts, and using AI as a tool rather than replacing human creativity.