Digital marketing is a booming industry and many companies are trying to make it big by investing in digital marketing. But sadly, not everyone succeeds. There are many reasons why these companies fail in the digital marketing industry. Some of the reasons could be lack of knowledge, improper use of tools and funds, and more importantly, lack of a proper strategy to keep up with the fast-paced world.
Why Digital Marketing Fails
Here are 6 reasons why companies fail in digital marketing and how they can avoid them for their business to succeed.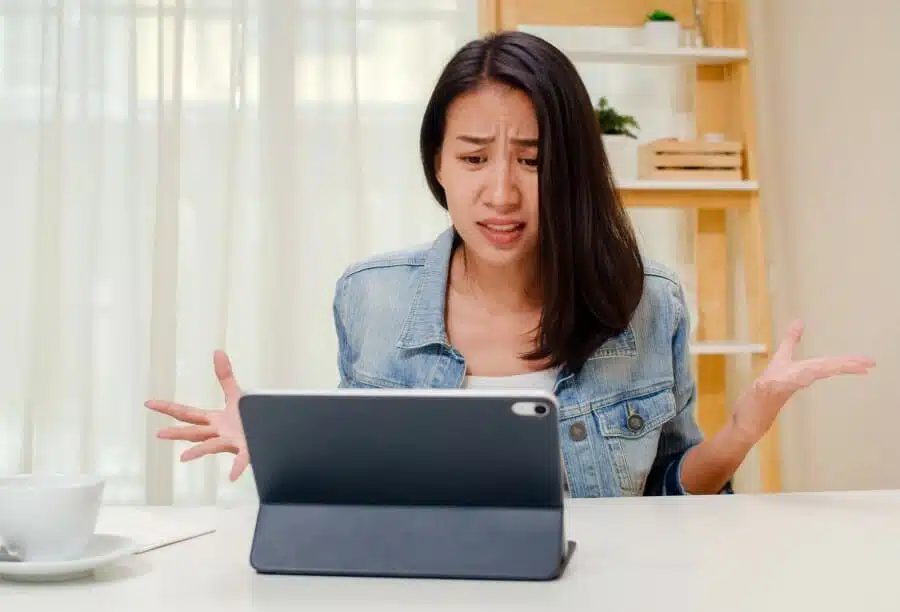 Not Using Social Proof
The use of social proof is essential for the success of any business. It helps to increase conversions, improve click-through rates, and drives foot traffic.
Businesses often neglect to mention testimonials, awards won, or any other forms of evidence since they feel like it would be bragging. But what they don't understand is that customers want reassurance and trust before committing their hard-earned money.
Seeing examples of satisfied customers can help build trust in your brand, which will lead to additional conversions.
Both testimonials and case studies hold real value when it comes to customer retention, so put them at the center of your marketing plan.
Not Having a Content Strategy
In the modern world, content marketing is a must. In any business, it is crucial to have a well-planned content strategy which will be able to provide value to the audience and have a positive impact on your brand.
Writing blogs that offer helpful and informative content will give you the reputation of a trusted voice in your industry.
The most important thing when it comes to content is making sure that everything on your website is cohesive and consistent with the overall message and tone
Avoiding Social Media
It is impossible to ignore social media nowadays. Social media is not just for personal use, but also the best way to build relationships with customers and potential customers.
Social media can be used in many different ways, including advertising, customer service or content marketing.
You can get customers for your business online by sharing your content, reaching out to more people, and having conversations with potential customers. All of these are good strategies to make social media work for you.
Thinking Everyone is a Customer
It's not worth marketing to as many people as possible. A better way is to focus your marketing on a more focused target market – this will give you a higher number of qualified leads.
It is very important to identify the right customer when creating a product. Who are they? What are their demographics? What are their needs? Having an understanding of your customer can give you a better chance at delighting them and turning them into customers.
It's important to not make assumptions or guesses about any audiences. Do your research to determine the optimal target audience and how best to reach them.
Ignoring the Competition
Ignoring the competition is a common digital marketing mistake that many companies make.
It is important for us to understand what they have been doing and how we can do better than them.
Figure out what makes your brand special and highlight it on your site. Your website should make it clear to visitors what sets you apart from the other brands.
Not Having a Proper Digital Strategy
In the past, businesses relied on traditional marketing methods to attract new customers and grow their business.
While a lot of businesses have a basic digital strategy, there are also a lot that don't. They create a website and then they never touch it again.
A digital strategy is more than just having a website. It is an integral part of a company's communication with its customers. A digital strategy is the way that a company uses the internet, social media, and other digital communication channels to communicate with customers and to provide them with information about its products and services.
Learn to create a marketing plan that includes defining your target audience, setting clear goals, determining what you think you need to do to achieve them and monitoring progress.
How to make Digital Marketing Work For You
In the past, businesses had to rely on word of mouth to market their services. But now with the rise of social media and instant marketing, this is no longer the case. In fact, marketing today has shifted from a push strategy to a pull strategy. In other words, it's about attracting customers instead of going out and finding them.
Companies can use digital marketing to not only advertise but also create genuine conversations with their target audience. This creates a more personal bond that helps convert customers into satisfied clients for life.
If you need help with building a cohesive digital marketing strategy for your business, reach out to us.