In the digital world it's imperative to be found on search engines and social media. In order to attract and keep new customers, you need to be where they can find you. With the fast-paced industry, it comes as no surprise that there are plenty of digital marketing agencies offering a range of services.
12 years ago, Wild Creek was started with a humble beginning in 2009. From those humble beginnings, we have grown leaps and bounds to work with some of the top organizations across the globe and built a reputation as a company focused on delivering value to our clients.
Our digital marketing solutions are completely custom built to suit the end-client requirements. Be it creating a strong digital footprint or increasing brand awareness via social media or improving the website visibility using SEO or generating leads via paid campaigns or becoming an extension of your in-house team, we give the best at an honest pricing.
As a result of our work to clients in various industries across different geographies, we have been able to garner not only the goodwill but also a good number of positive reviews.
Our work with a UK-based consultancy firm perfectly demonstrates how far we've come as an organization! Our work in helping them get their website developed has been successful and the client praised our accommodating and flexible approach.
"Wild Creek Web Studio was able to successfully deliver a functional website. The team was very collaborative and flexible to the ever-changing outcome of the project. They were also very receptive to client feedback and adjusted to their requests without any trouble."
Our SEO work for a US-based e-commerce company showed what we meant by adding value to our clients by setting the facts straight.
"The team significantly improved the website's performance and outstandingly grew the number of page visitors through the backlinks. Wild Creek Web Studio touched base via email for regular project updates. On top of that, their open-mindedness and talent made for a successful collaboration. "
Positive reviews like these resulted in our being featured on the Manifest where we're listed as the
9th Most Reviewed PPC Company in India
3rd Most Reviewed Digital Marketing Strategy Company in India
3rd Most Reviewed Inbound Marketing Company in India
7th Most Reviewed SEM Company in India
13th Most Reviewed Social Media Marketing Company in India.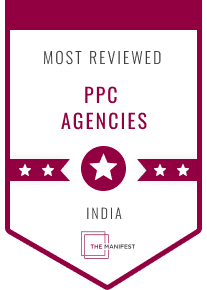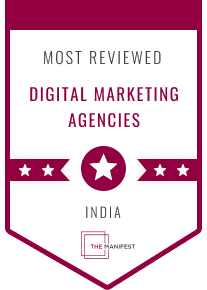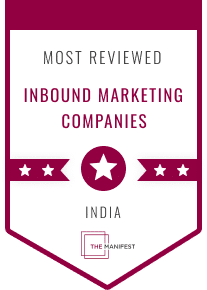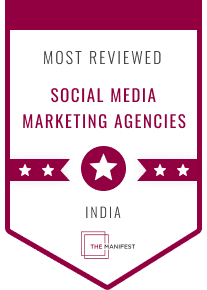 The Manifest is a business news and how-to platform that analyzes and compiles industry data. Their website features  notable projects from leading companies to allow entrepreneurs and business managers to connect with the perfect agencies for their needs.
With more than 20 years of industry experience, happy client testimonials, and industry recognition from businesses like Clutch, The Manifest, and Upgrad, Wild Creek Web Studio is one of the best digital marketing provider for small and midmarket businesses across the world.
We are an digital marketing strategy company that brings you transparent, result-oriented strategies that focus on your business outcomes.
If you need help building a stronger and more profitable online presence, contact us today, and let's discuss how we can work together to reach your goals!