"Content is King". This well-known motto still applies in 2022. Content marketing is now the basis of (digital) marketing and therefore of great importance to achieve success. It also goes beyond just the content of your website and also delivers more than just viewers, readers and likes.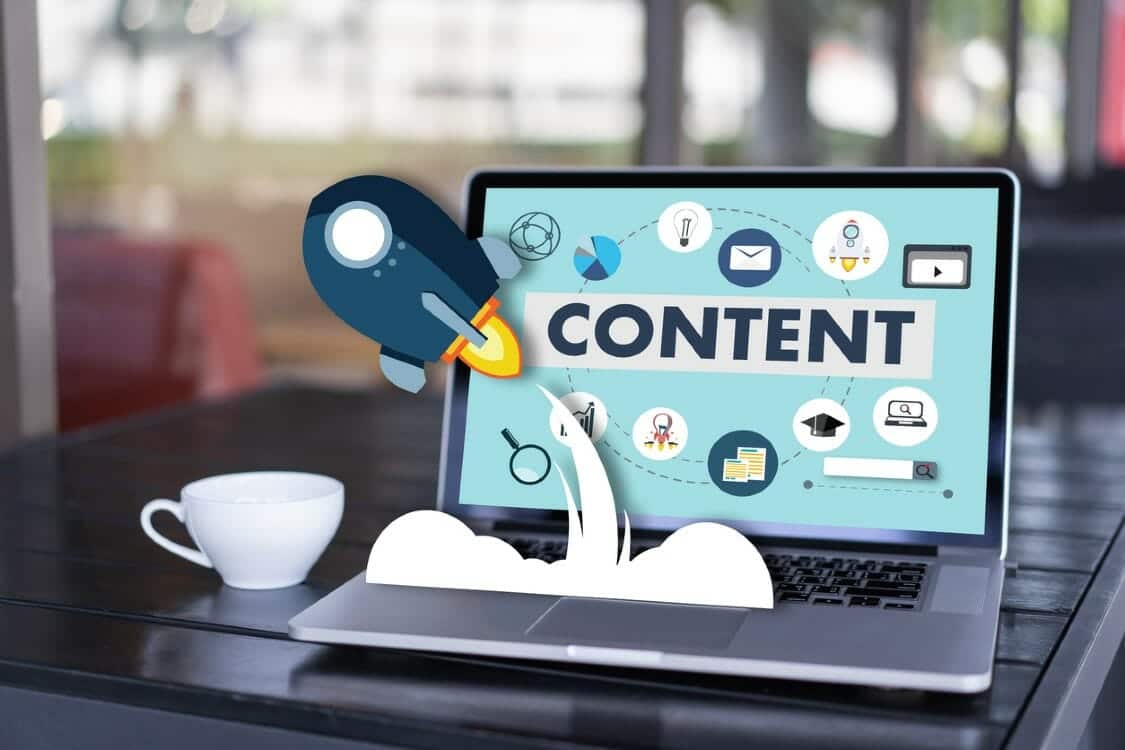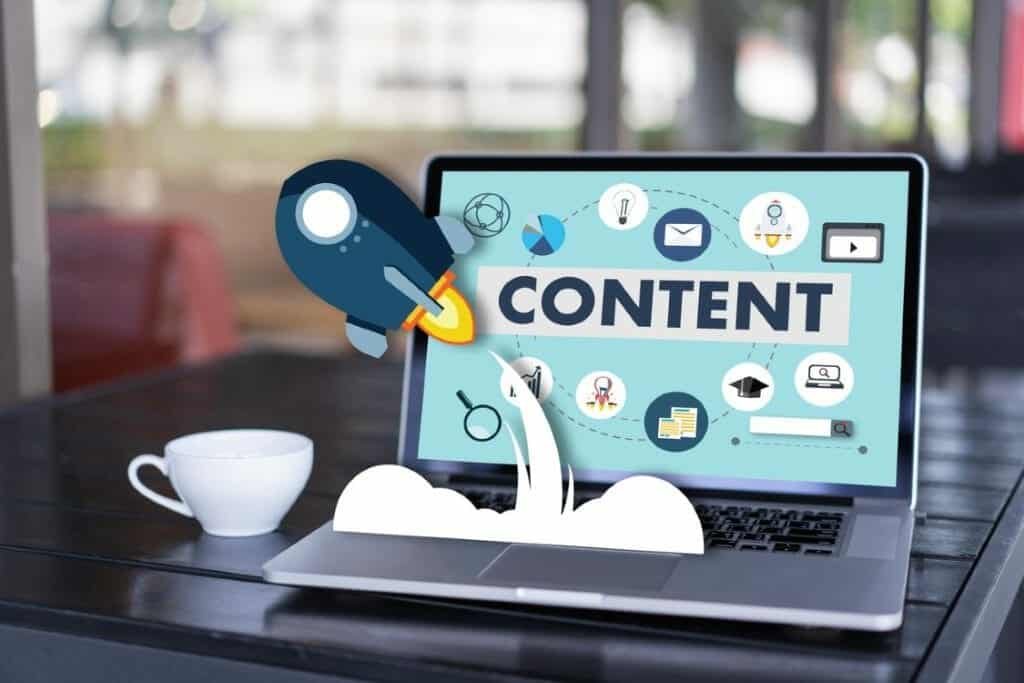 What is content marketing?
In short, content marketing includes all work involved in creating, publishing and distributing relevant content for potential and current customers, with the aim of building and maintaining the relationship between customer and brand. Content takes various forms, such as social posts, blogs, videos, emails, podcasts, white papers, webinars and so on. In a nutshell, it includes all information that you as a brand communicate to your (potential) customers.
Digital Marketing: Why Content Is Important?
There are many different components to a successful digital marketing strategy. You may not always know where to focus your efforts, from social media to search engines. In order to effectively market your business online, all parts of your digital marketing strategy will be important, but some will be more critical than others.
Digital marketing efforts are arguably based upon the content you create. You can also use content to fuel other marketing techniques because it fosters trust and connection with your audience. You MUST treat it as the cornerstone of your online marketing campaign, as it is the foundation of your business.
Educate Your Audience Through Content
Potential customers seek education before choosing a product or service that suits their needs. They should fully understand all their options before they make a decision. In other words, you need to provide content that explains precisely what you offer to your audience.
Your home page, your product pages, and your 'about' pages tend to be the most popular forms of educational content. Your customers may also benefit from tutorials, reviews, or other forms of content. Educating your audience about the products and services you offer is the goal of educational content.
If you want your content to educate your audience, you should consider their questions or concerns. When addressing your target audience, think about what their problems could be and how your products or services will help solve them. It is crucial to focus your educational content on the solutions that you provide, and how they can benefit from them.
SEO is driven by content
People turn to search engines whenever they have a question or concern. Consequently, your website will receive new leads when your content appears in relevant searches. The strength of your content will fuel your Search Engine Optimization (SEO).
Search engine optimization involves keywords, backlinks, and website visitors, and your content provides the fuel for each of these. Your visitors wouldn't have anywhere to read your content and other websites wouldn't link to it without content. It shouldn't be difficult for you to reach the top of search engine results lists if your content is awesome and your target audience is excited to engage with it.
Social media strategies should be driven by content
It's important to make good use of your social media platforms to connect with your audience. With social media, you can communicate directly with your customer base and get feedback, as well as drive new leads directly to your website. Content creation is the key to this.
Social media conversation can be deepened with your content. A Tweet or Facebook post can only say so much, but great content motivates your audience to learn more. By creating content that motivates your audience to learn more, you establish a stronger connection with them. Through your website, you can also gather visitor information and add them to your sales funnel.
As an example, the Twitter profile of Buffer offers a high level of value to its audience, thus you should use such content in your social media strategy. The importance of content for developing strong connections must also be balanced with the fact that viewers want information they can participate in. You can't expect high engagement if you post links to your content.
Content helps build backlinks
Linking back to your content from an external website is one of the most important ways of attracting new visitors to your website. Visitors to another article or website can learn more about you by clicking through a backlink to your site.
Your content will appear in backlinks if it contains fresh ideas, opinions, or information. You will have a hard time getting other websites to link to you if you create mediocre content or provide information your audience can already find elsewhere online. As a result, you will have a harder time building authority online and attracting new attention.
SEO strategies can also be aided by backlinks. Backlinks tell Google and other search engines that your content is worth recommending. Search engines assume that a page with more backlinks holds more authority.
Make sure that your topics are unique if you want to encourage backlinks. It is important that you add your own twist to each piece of content, regardless of whether similar content is already available online. To make your information more interesting, you must add your own perspective. This allows you to attract more attention. By producing high-quality content, you can also increase your backlinks. Develop more challenging pieces, such as infographics and videos. Rather than producing them themselves, other sites will link to yours instead, since they take more effort to create.
Finally:
Your digital marketing strategy is based on your content. Without it, your organization will struggle to collect the leads it needs to convert into paying customers. Your other digital marketing efforts will be more successful if you create classy and compelling content.