Do you have the habit of tracking your screen time? Well, according to Hubspot, an average adult spends 20 hours per week with digital media. Don't believe it? Then as you are reading this, lift your head and take a glimpse of people around you – be it a closed room or an open space, most of their eyes are glued to their mobile phones. Brands and businesses are channeling this human behavior into their marketing efforts and that's how Digital Marketing boomed.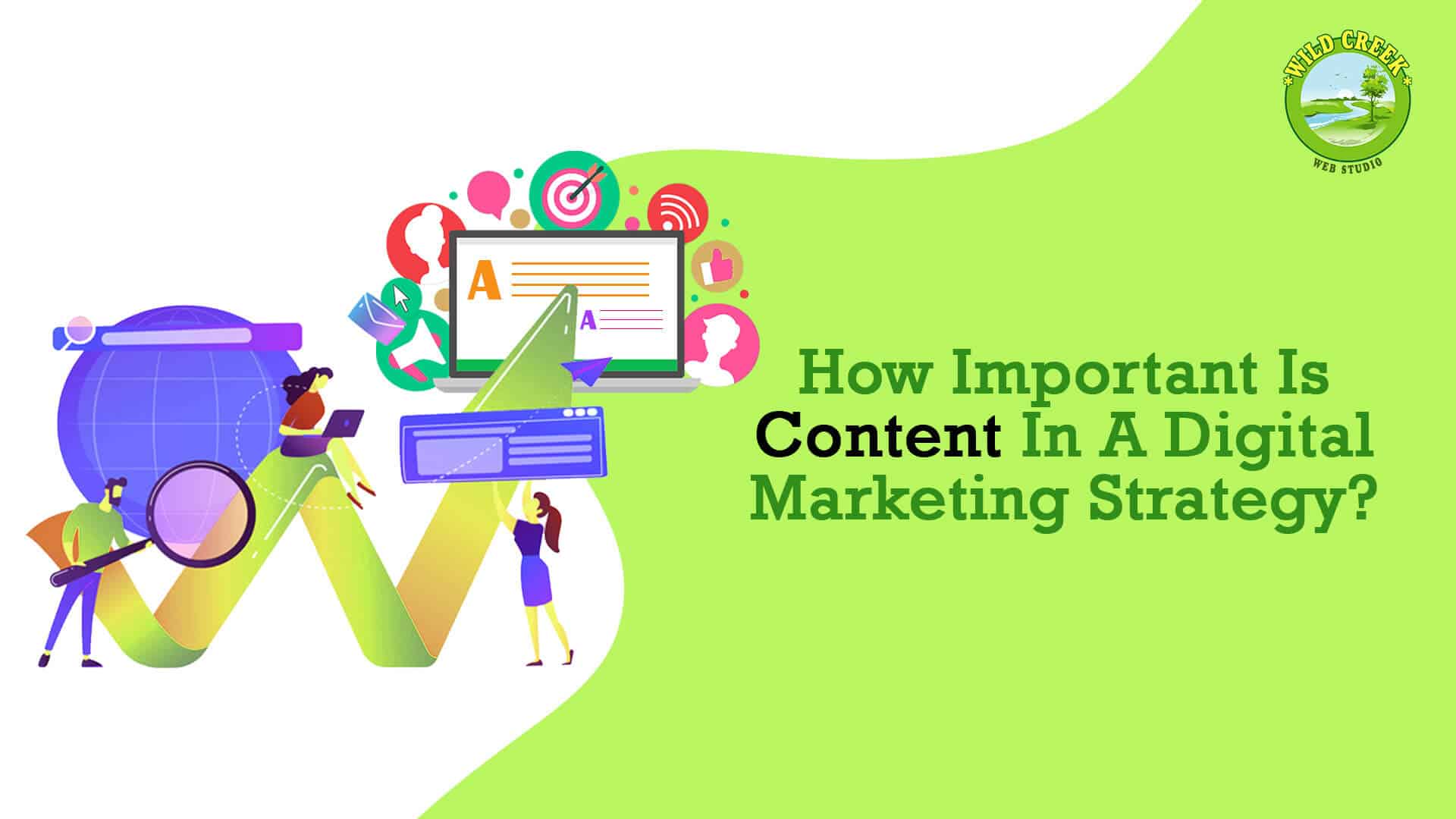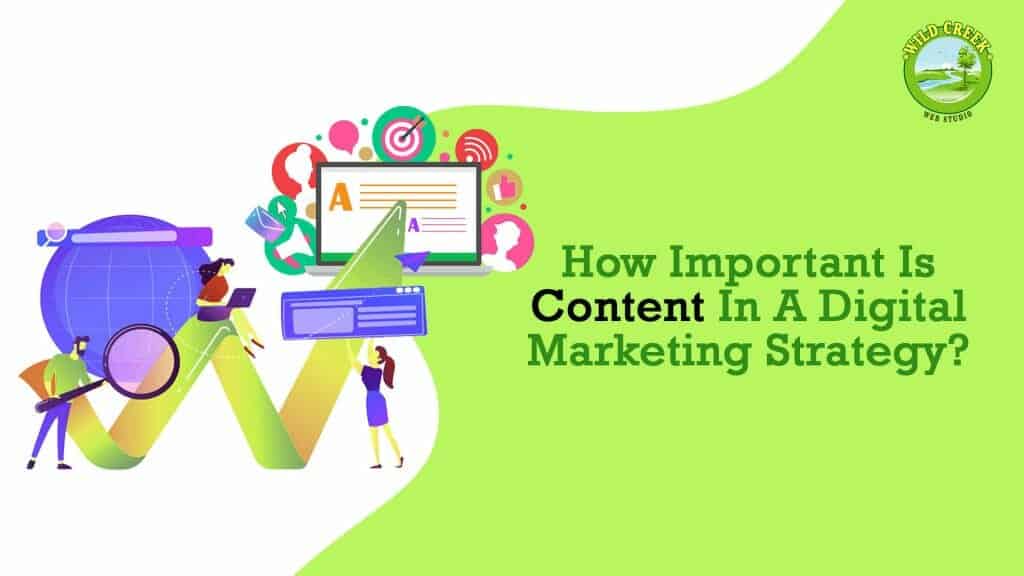 Content is the nucleus of Digital Marketing, and the internet is drenched with a lot of good content. Most of the content that we binge-watch on social media or read on our mobile devices would be an influencer marketing himself, or a brand building trust with its target audience and educating them, or a piece of news. On a broader spectrum, most of the content we watch or read is created for marketing purposes.
Now that you know the potential of content, if you are a brand and you need to create some binge-worthy content, then read further!
Why Content is Important in a Digital Marketing Strategy?
Content is an inevitable part of a Digital Marketing Strategy because of various reasons. Let's understand them one by one.
1.  Content communicates to your audience.
Amul is always known for award-winning content and copies that connect well with customers. You scroll through a moment marketing post from Amul on Facebook that puts a smile on your face, did you know why? The cartoon-like design and copies that Amul promulgates is a brand identity they have built all these years. This unique way of carrying the message by a brand to its end customers has made Amul stand out.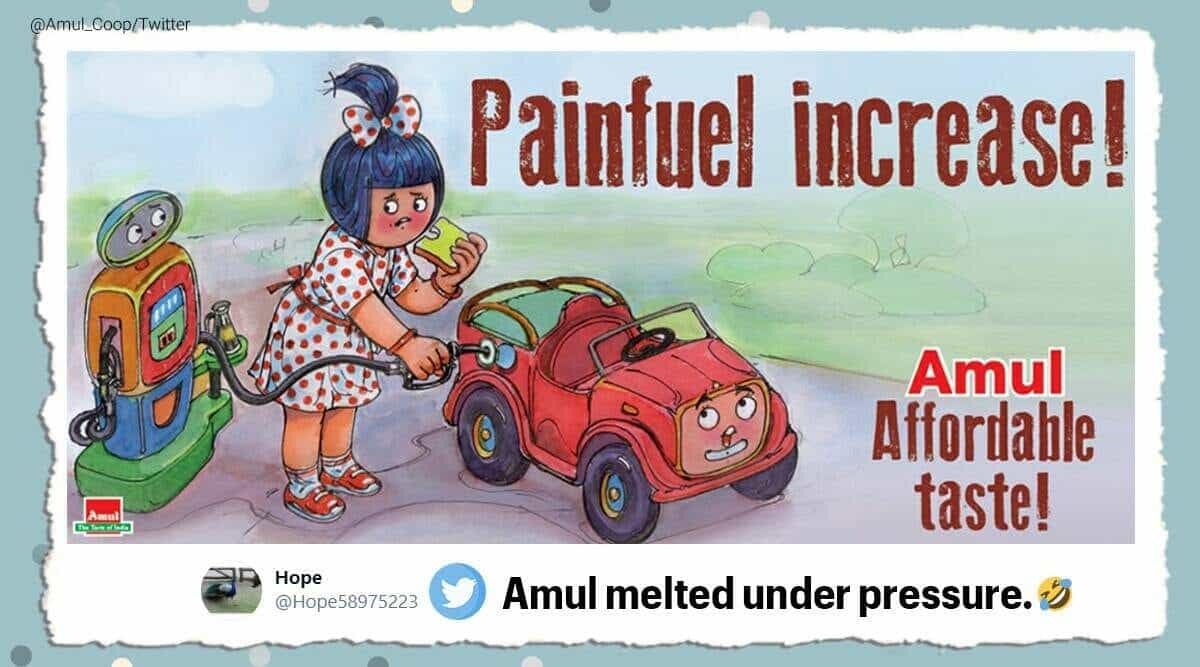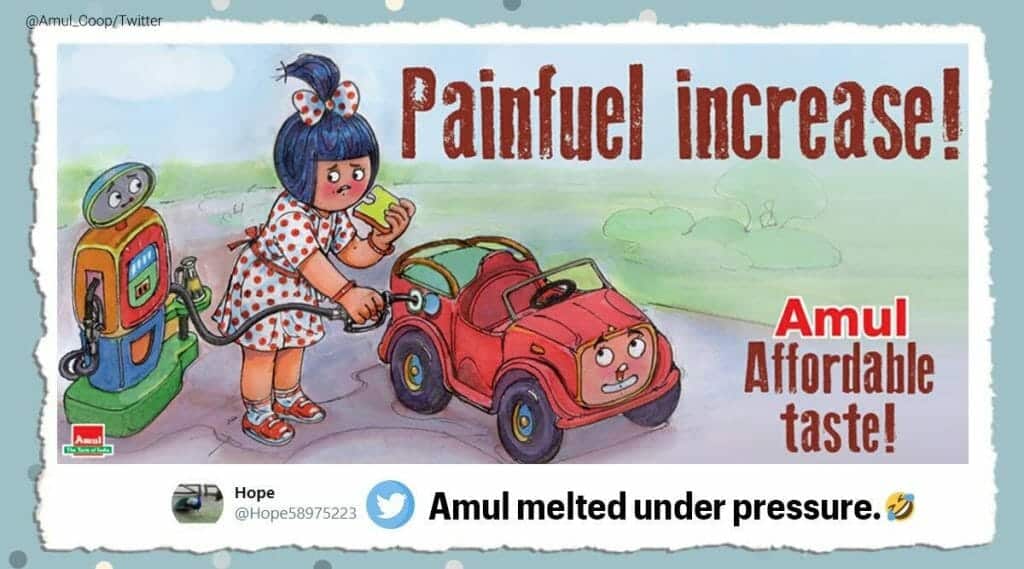 Source: Google
Further, Amul has invested much in other forms of content. Take their brand mascot – Amul Girl, their tagline – "The taste of India", and their social media posts & reels, all of them have a custom touch.
A very recent campaign of Amul, #Amulrecipeformomcontest is one of the best examples of User Generated Content. The campaign created a lot of impressions and made people participate in the challenge.
2.  Content builds brand authority
Brand authority refers to the level of trust earned by the brand through customer engagement, social media presence, marketing and advertising campaigns. As you read this, what are the brands that pop into your mind? Myntra, Swiggy, Zomato, Google and Amazon are some of the customer and media-savvy brands. Let's show you one example from each to understand this better.
-Myntra has nailed it through its social media presence and moment marketing.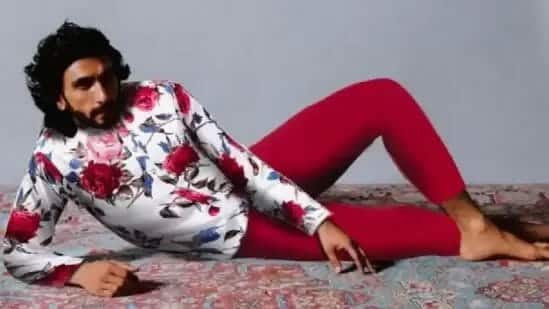 Source: Google
About this post: In a recent photo shoot, Indian actor Ranveer Singh posed all in his skin to which Myntra edited the picture with an outfit captioning it as "fixed it". The post was loved by netizens and also made some noise on social media for the approach the brand took to react to the moment. Read more about the story here.
– Swiggy & Zomato have always competed in winning their customers' hearts with their push notifications. This is another way where the brands use push notification content strategy to build brand authority. These content pieces are mostly region / location-specific curated in multiple languages to befriend customers across states.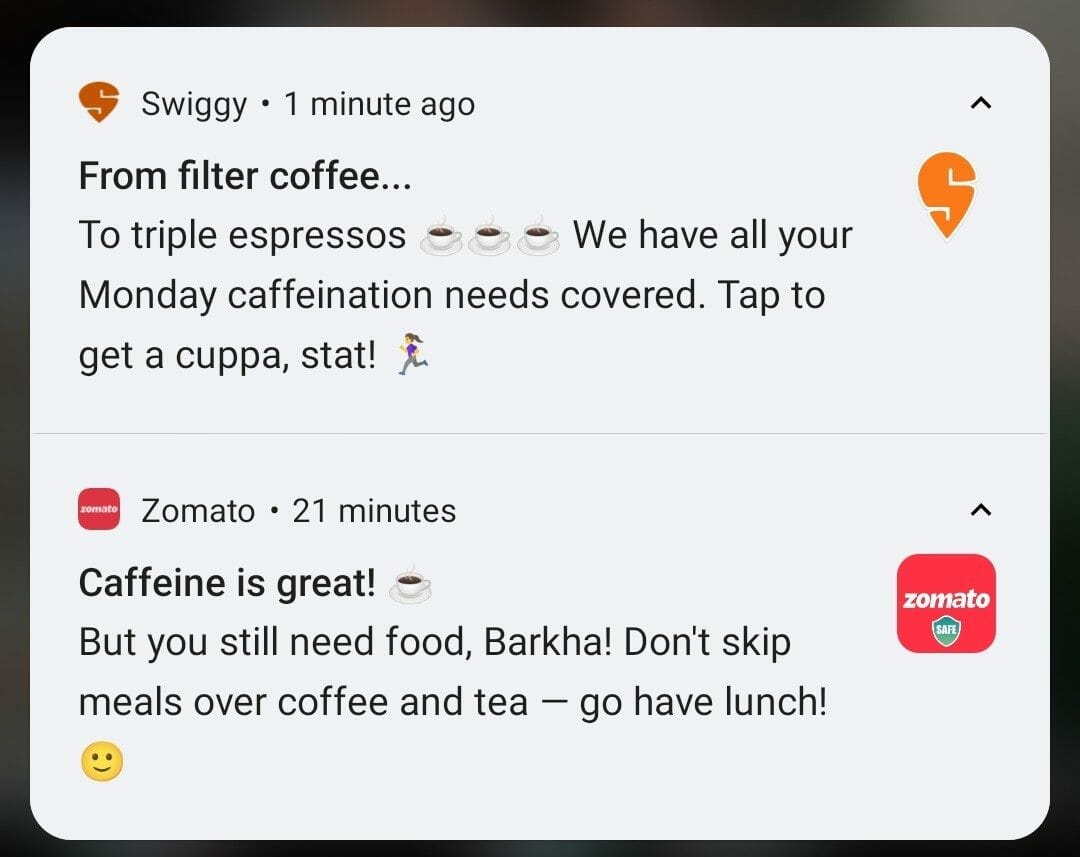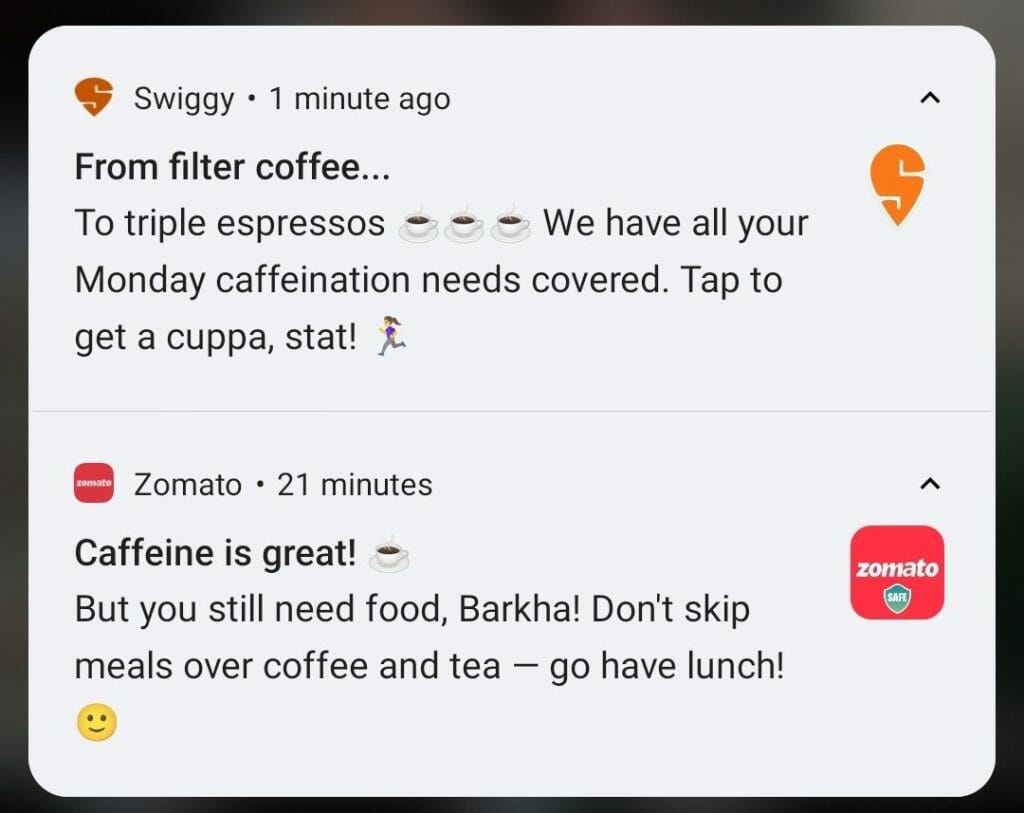 – As we all know Amazon and Google have command over their customer engagement and service on Twitter. Amazon has a dedicated handle called Amazon Help to attend to customer queries on Twitter and help them out.
3.  Content drives traffic through backlinks & keywords
Your website cannot fetch traffic or get ranked in the SERPs just by building it and pushing some random content. A lot of conventional businesses are surprised by this fact but that's the hard truth. Now, you may ask: then, how does this work?
Does your website have keyword-driven content? Are there enough and relevant backlinks to churn traffic to your site? If you are hiring an SEO expert and if he/she doesn't ask you these questions, then we recommend looking elsewhere.
Without content, your website is just a group of tabs and pages. It is keyword-driven content that could make it SEO-friendly. In layman's terms, SEO-friendly means your website should have content that is consumable by humans and crawlable by bots. Here the bots are your Search Engines – Google to be precise. But how does this work? Here's a video by Google about its algorithm that can help you understand how your website and its pages get ranked and what are the factors involved.
And backlinks? A backlink is a link from a third-party site to your website. You might have heard your peers saying backlinks contribute to traffic generation. Here's how:
Building quality content on your website and blogs and linking them to renowned and legitimate sites can help.
When we say legitimate sites, it points to sites that have higher domain authority.
What are these sites? They are relevant and in line with the services you offer. If you are a SaaS Company, then building backlinks from Capterra, G2, and SourceForge through reviews, writing guest posts on Investopedia, The Huffington Post, and Mashable, and linking them to your site can fetch great results.
How to place the backlinks? If you are writing a piece of content on your blog or a guest post that quotes information from these sites, then make it read candidly. This might make the readers lose interest.
How to make it interesting? Go with the keywords and topics that are trending in your line of business. This solves most of the problems. Intriguing titles, infographics, gifs and memes between your blogs are sure to grab the readers' attention.
4. Content drives engagement & conversion
Social media platforms are the fundamental engagement-driving factors. Imagine you are choosing a wedding photographer for your big day, the first thing you do is look for their social media profiles, then read their reviews and drop them an inquiry message.
About 1-2% of conversions for businesses come from social media and did you know why?
Social media:
Lays out your digital presence
Builds brand awareness
Boosts local SEO
Widens content outreach
Drives organic traffic
Now you might ask what is the ideal social media platform recommended for my business?
To know this, you must find which platforms your target customers are most active in and what forms of content they consume.
Your Social Media content creation plan should have different forms of content like Text content, Creatives, Blogs, Infographics, GIFs, User-Generated Content, Videos, Reels, Case studies, Newsletters and so on. Keep it open to all platforms and do the experimentation. The trick lies in going omnichannel, and let the analytics do the rest.
What about Conversion? While the discussed approach can help you build brand awareness and trust among customers, it'd take a minimum of 6-9 months to bring conversion. But remember, consistency is the key here. Your audience will forget you if you stop posting on your social media for a while.
5. Content is a Cost Effective foundation for Digital Marketing
Did you know why Digital Marketing is infamous? Perhaps every business owner you come across today has a FOMO if they aren't doing Digital Marketing. Think of a newspaper advertisement back in the 1980s. You probably knew that your ad is going to be displayed on which page of the newspaper. But do you know how many people have seen it? Not until the call to action is made.
Digital Marketing turned the whole advertising world upside down by metrics or analytics which means you can see how many people have clicked your ad or seen the video or interacted with your posts. This is why it is the most sought-after marketing method by businesses. And how to make it happen? Through Content!
A digital marketing strategy starts and ends with a funnel. The key to the funnel and each stage is Content.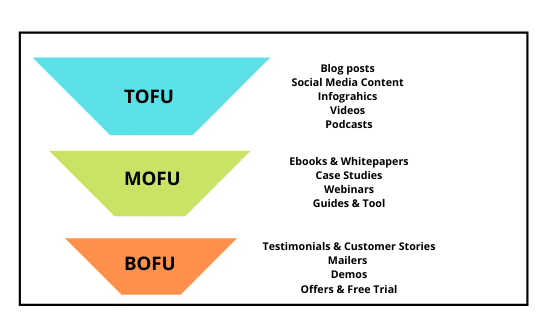 As you see in the above image, Digital Marketing approaches its target audience in different stages – top, middle and bottom of the funnel. Each stage requires different forms of content for outreach, nurturing the leads, identifying potential customers and converting them.
With each stage and each piece of content, you'll be able to track the number of visitors, clicks, impressions, views, comments and so on.
Let's talk about commercials now. The bare minimum cost to produce a 30 seconds TV commercial can be $10000. Nobody wants to settle for less, isn't it? You might want the most happening celeb to get featured in your ad. On top of that, there are production costs, post-production efforts like editing and rendering, and air time costs. Whoa, isn't that gonna cost you a bomb?
Now, what if we say you'd be able to get better traffic, traction and business if you invest in hiring a Content Marketer or a team to do it for you? According to Payscale, hiring a Content Marketer should cost you approximately $60,000 to $80,000 a year. We'll let you do the math now!
Of course, there are other charges like your tools, paid advertising charges (if and when necessary), and other miscellaneous costs that are regarded as investments but soon to pay you lucratively.
What should you be doing to build a solid content strategy?
If you are a Content Marketer yourself, then this section would make a lot of sense. Folks into other roles need not skip as you've come this far.
Do your research about the business, its products, and services
Understand the target audience/buyer persona
Know the sources of revenue for the company
Brainstorm ideas around the business, trends and problems it is trying to solve.
Build pillar ideas and narrow down each into multiple sub-topics
Draft a quarterly/monthly content plan
Create different forms of content, publish, distribute and repurpose them.
Check for traction and analytics
Replace underperforming content with fresh ideas
Revisit the strategy periodically
Most of all, be consistent in your approach.
Final Thoughts
Now that you've known a boatload about Content and its magnitude in a Digital Marketing Strategy, you are just a few steps away from getting the right set of people to do this. We know hiring the right candidate is a cumbersome task. Recommending you an alternative, Wild Creek Web Studio brings oodles of experience in Content and Digital Marketing to your table. Then, why wait? Ask for a quote now!